Dressed in their sweetest summer dresses, Harper and Simone decided to host their very own tea party.
Cheers to best friends and snacking on delectable treats!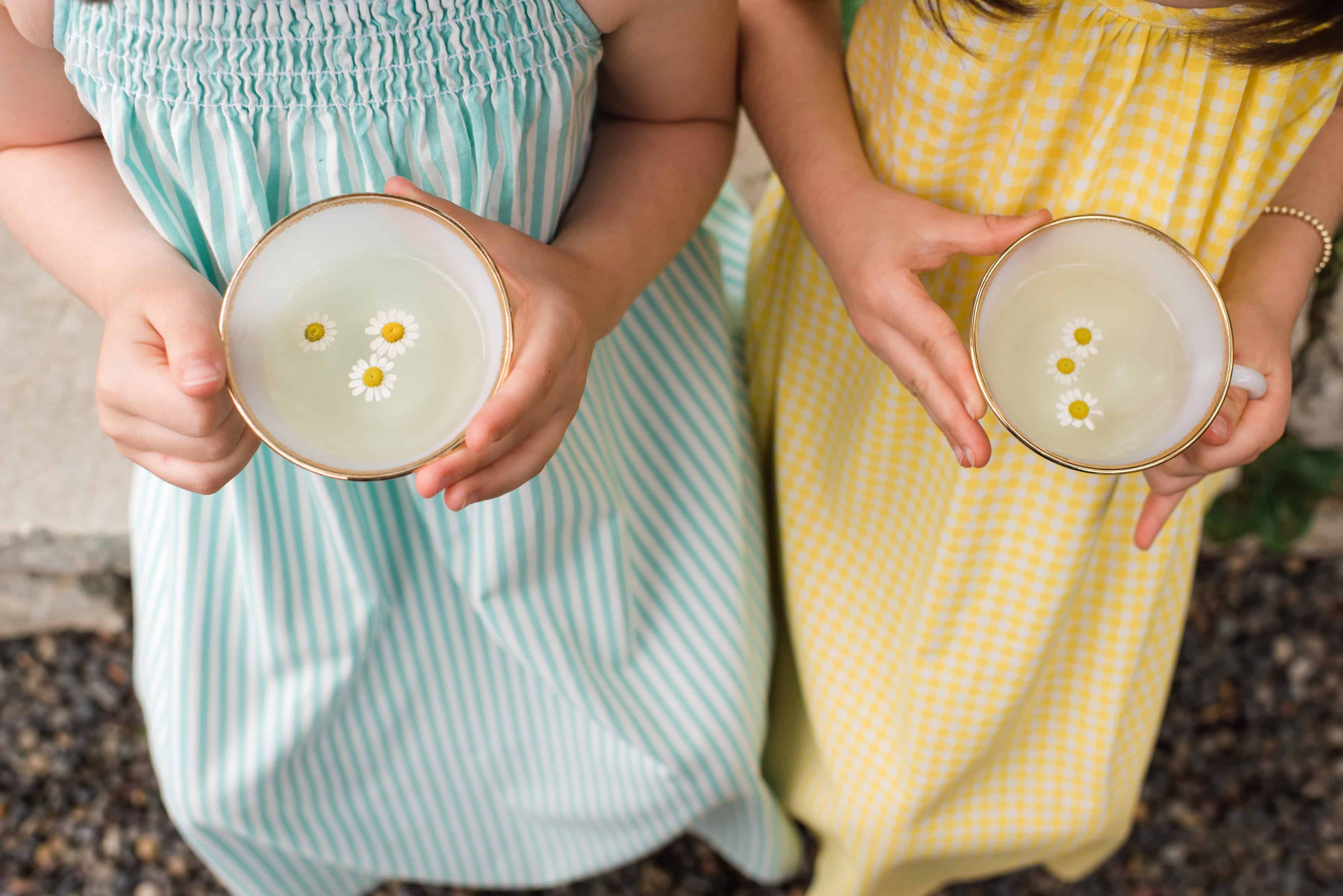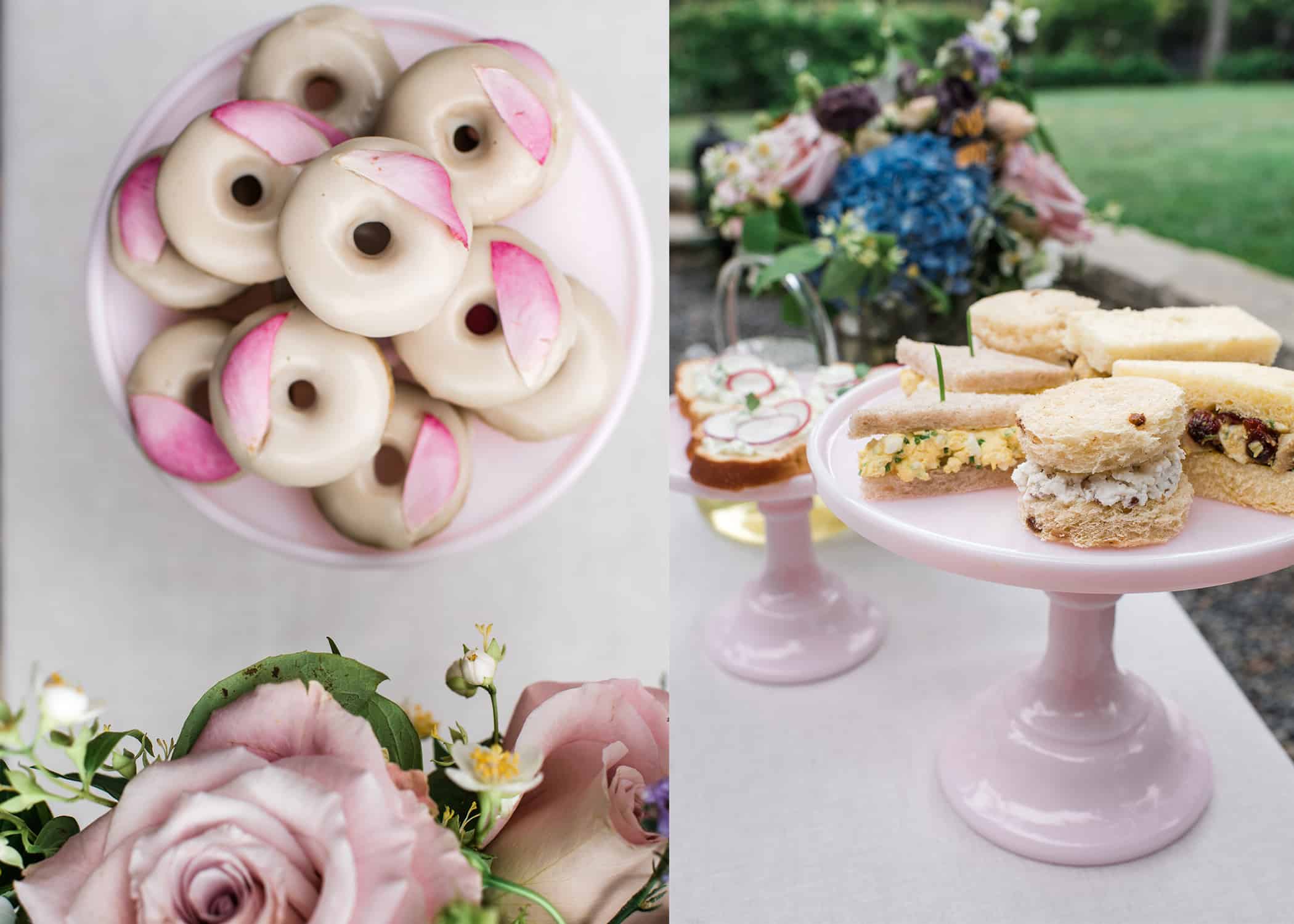 They nibbled on Mini Rose Donuts, Chive Cream Cheese Tea Sandwiches, Curried Chicken Salad Tea Sandwiches, Goat Cheese and Pecan Tea Sandwiches, Egg Salad Tea Sandwiches, my Orange-Olive Oil Loaf with Citrus Glaze in Mini Bunt Cake form and sipped only on the finest fresh Chamomile Tea.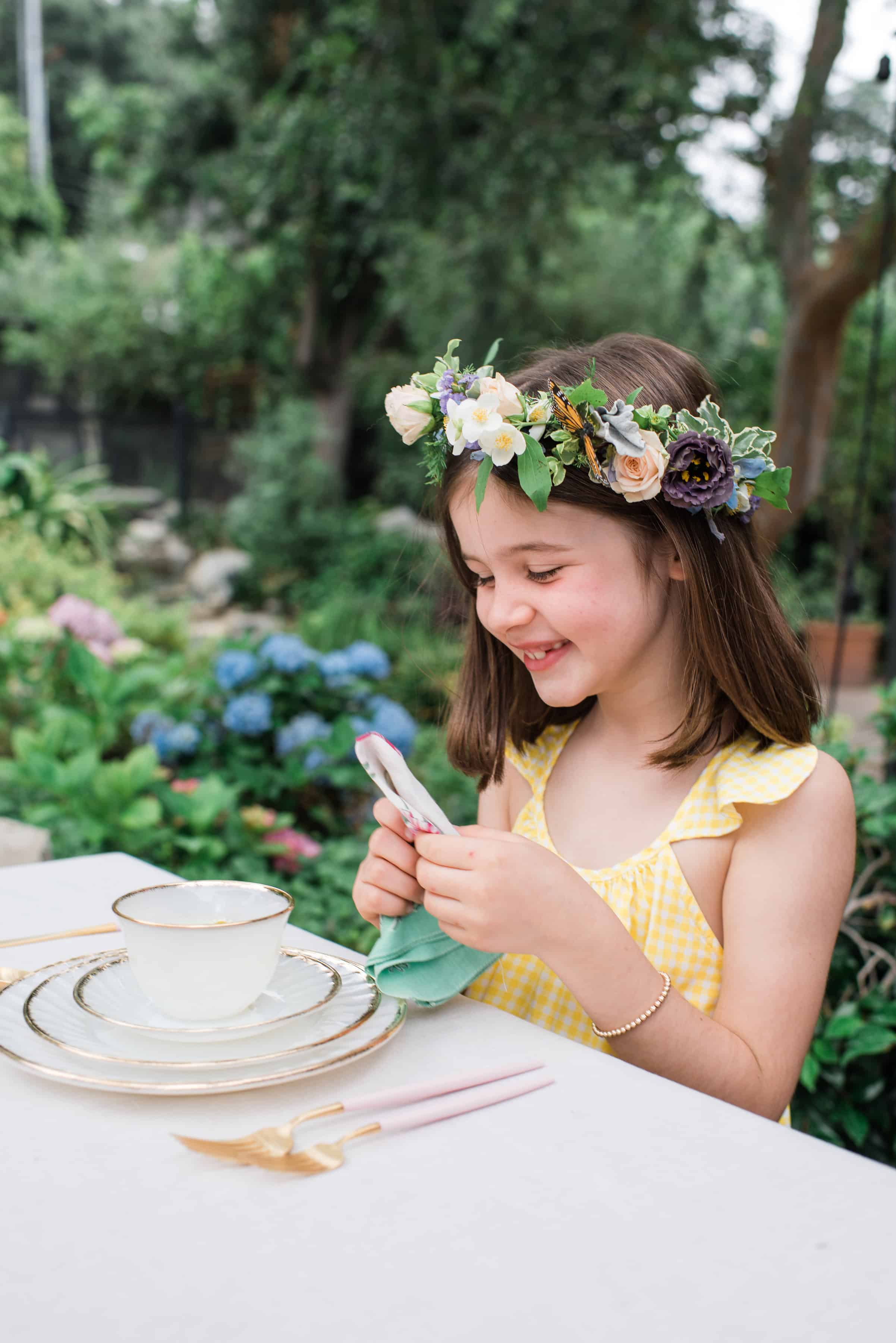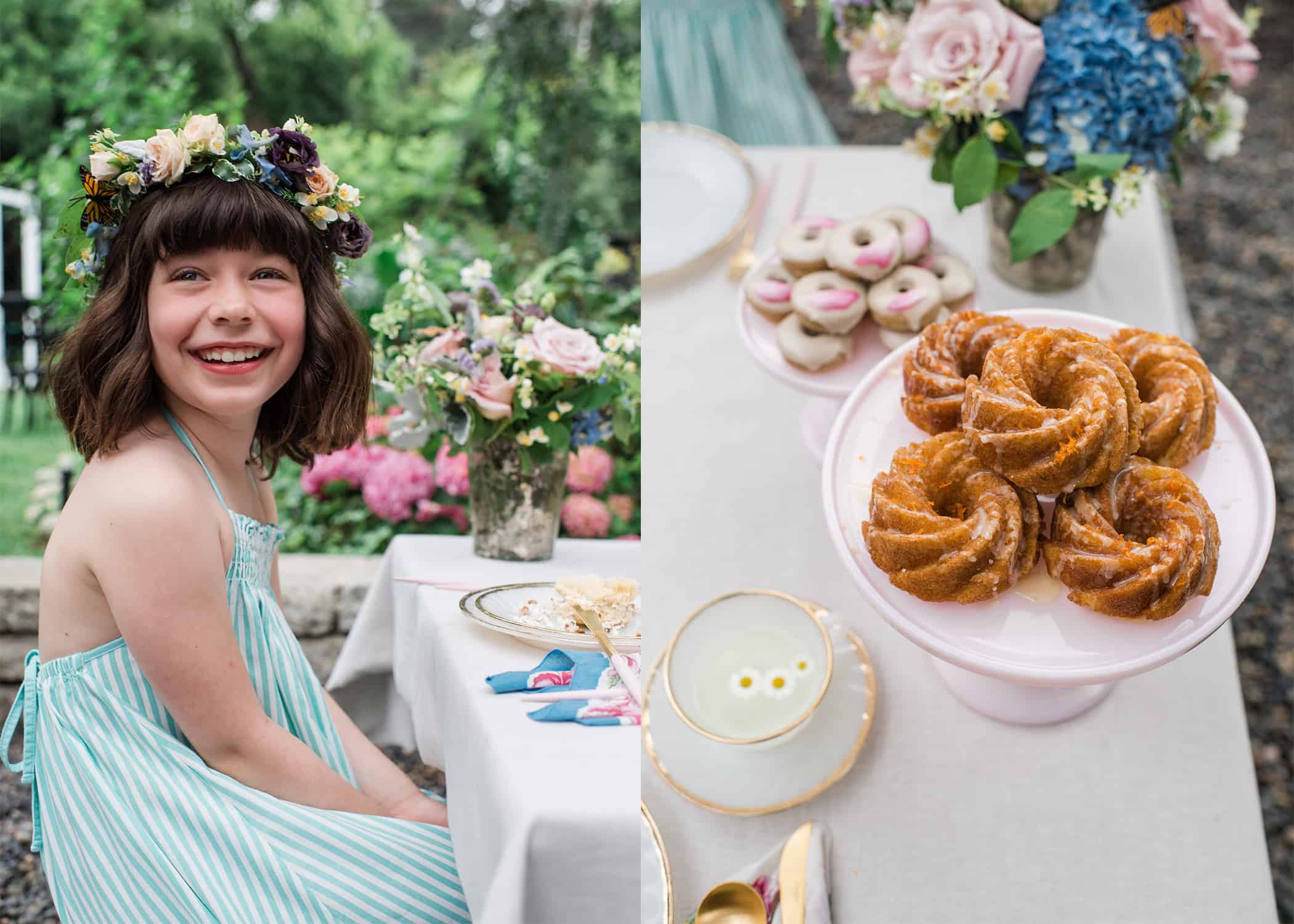 Dresses – Alice and Ames & Floral Crowns by- The Crown Collective