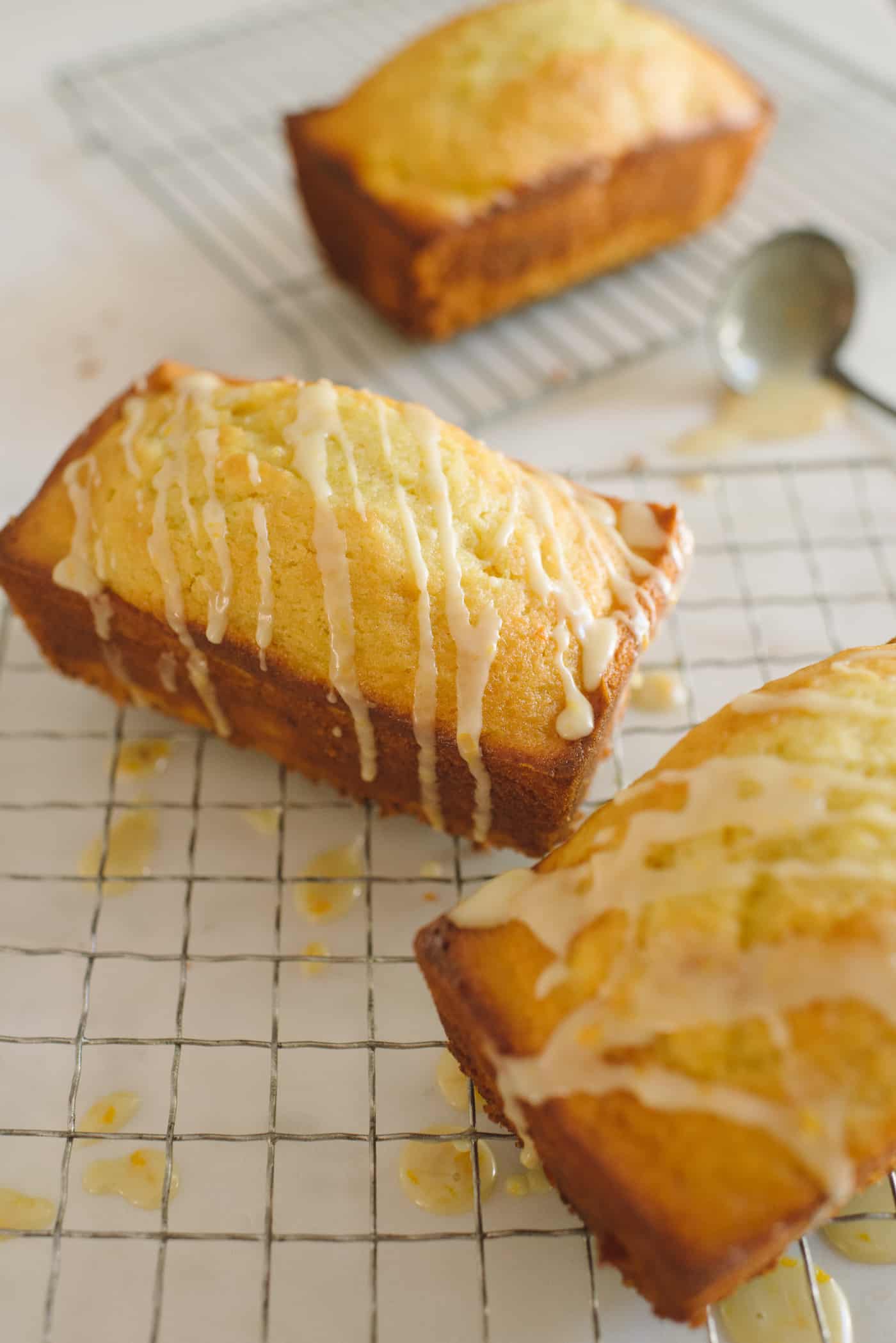 Orange-Olive Oil Loaf
Recipe courtesy of Tiffani Thiessen
Mini Cakes
2/3 cup extra-virgin olive oil, plus extra for greasing the pans
1 3/4 cups all-purpose flour
1 1/2 teaspoons baking powder
1/4 teaspoon baking soda
1/4 teaspoon salt
1 cup granulated sugar
1/4 cup freshly squeezed orange juice
2 oranges, zested and segmented, segments chopped fine
1/3 cup plain yogurt
3 large eggs
Glaze
1 cup confectioners' sugar
3 tablespoons freshly squeezed orange juice
Zest of 1 orange
Directions
For the mini cakes: Preheat the oven to 350 degrees F. Grease 3 mini loaf pans with olive oil and set them on a rimmed baking sheet.
In a medium bowl, whisk together the flour, baking powder, baking soda and salt.
In a separate medium bowl, whisk together the granulated sugar, orange juice and orange zest until the sugar is fully dissolved. Whisk in the yogurt, then the eggs and finally the olive oil.
Gently whisk the dry ingredients into the wet ingredients. When fully combined, fold in the chopped orange segments.
Spoon the batter into the prepared mini loaf pans, taking care to fill them no more than three-quarters full. Bake until the cakes are golden, spring back to the touch, and a toothpick inserted into the center comes out clean, 30 to 40 minutes.
Let cool for 30 minutes, then remove the cakes from the pans to a cooling rack and let cool completely, about 20 minutes more.
For the glaze: Combine the confectioners' sugar and orange juice and mix until a smooth paste forms. Stir in half of the orange zest.
Drizzle the cakes with the glaze, then garnish with the remaining zest. Serve.
Serves 6-8
Photography by Rebecca Sanabria