Children's Book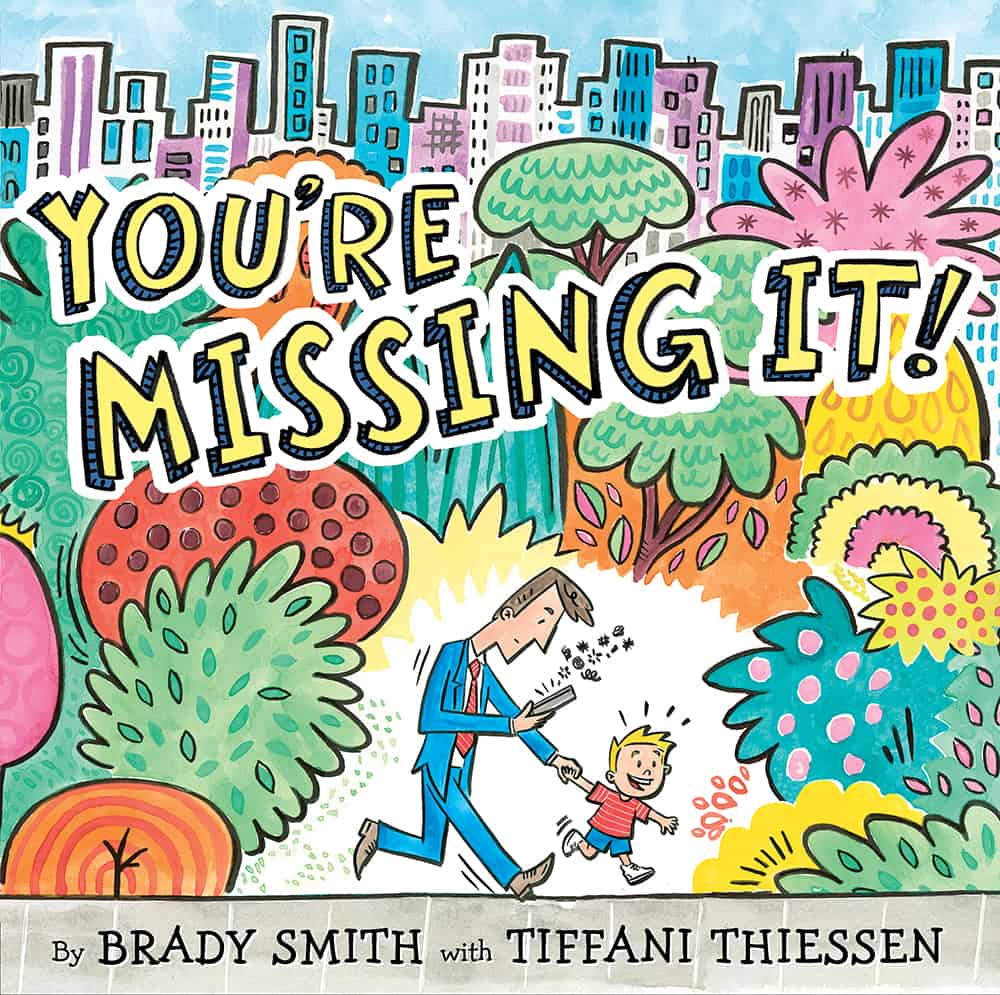 YOU'RE MISSING IT!
BY BRADY SMITH
WITH TIFFANI THIESSEN
A busy Hollywood couple spins a hilarious cautionary tale about what happens when you are glued to your phone.
It's a lively day at the neighborhood park. Birds are singing, squirrels are frolicking, dogs are causing a commotion–and wide-eyed children are enthralled by it all. Too bad the parents are missing everything! It's going to take something really BIG to get them to disengage from their phones . . .
This timely story, brought to life with beautiful bold art, is a great reminder to slow down and savor time together.
Online and in bookstores
Order your copy using the links below: