Masterclass with Clea Shearer and Joanna Teplin of The Home Edit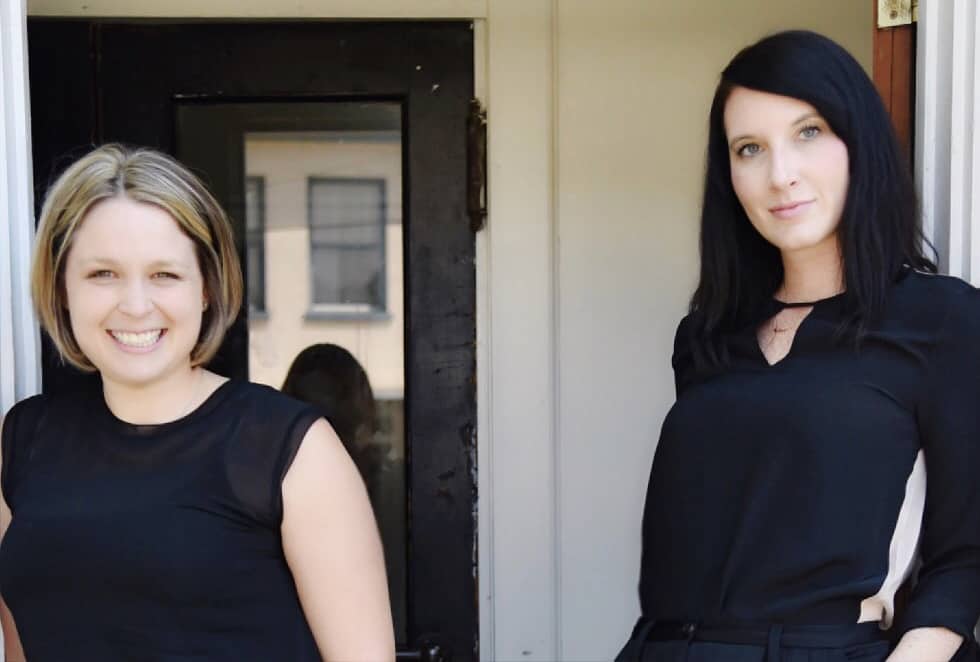 Organizing-istas, Clea and Joanna, know all the tricks and tips for optimizing a space to be functional and ascetically pleasing. I love their passion for labeling, categorizing, and color-coding. They are amazing to work with and make cleaning out a closet FUN! I knew I needed these ladies fresh ideas on how to organize areas in my home. First I had them tackle my pantry, oh my pantry… now everything is labeled, easy to find, and I know exactly what I have.
Check out my revamped pantry below and learn more about their passion. Maybe this will inspire a little spring cleaning for yourself!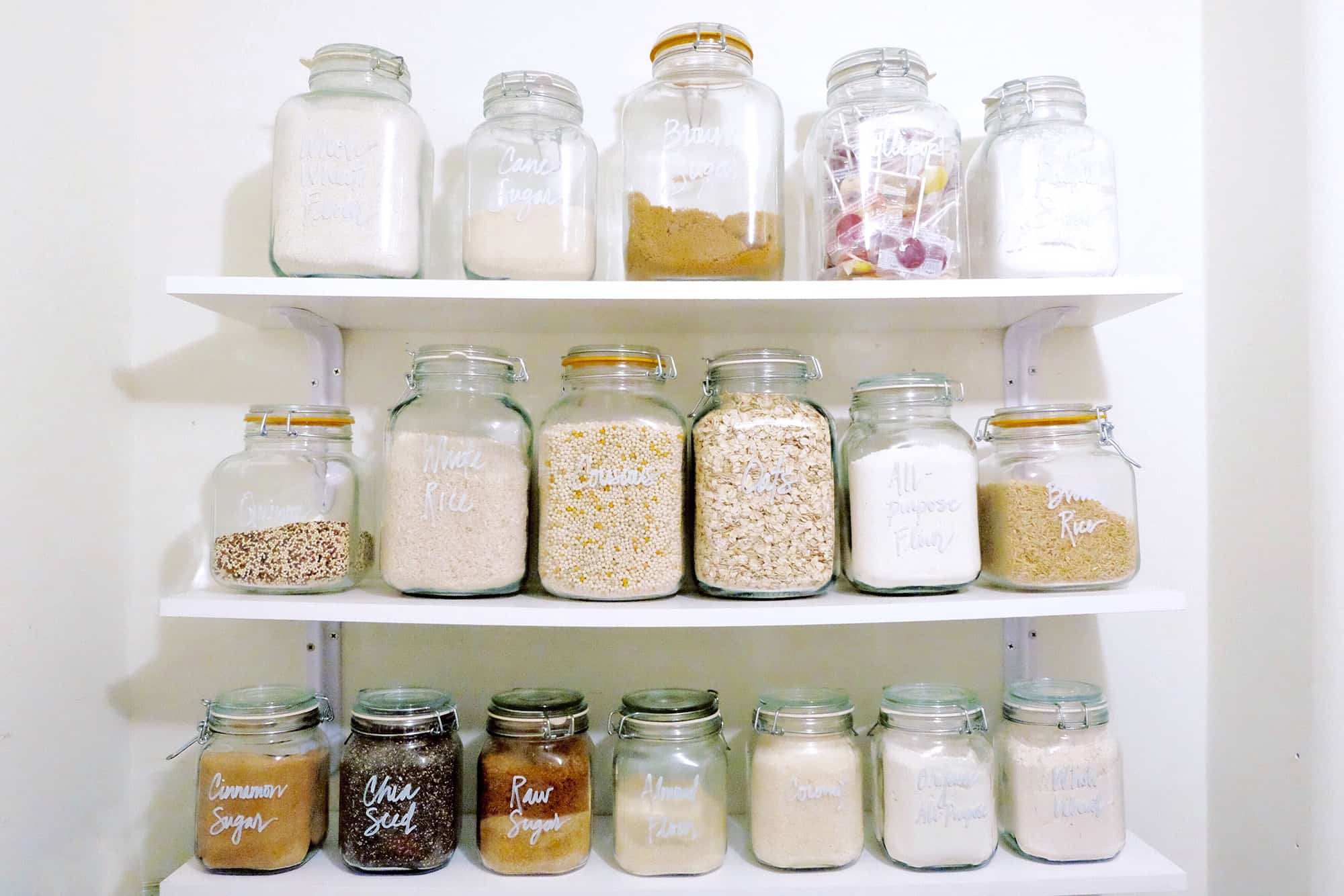 1. What made you guys get into this business?
It was really easy for us to figure out our calling was organization, because we are good at zero other things. We can't cook, or bake, or sew, or garden.. This is the ONE thing we are good at, and we are lucky that we are able to do it really well. It's a bonus that we also happen to love it.
2. When you approach a room, do you have a master plan each time? Or do you see a room and then come up with specific ideas after assessing?
Every single job – from a drawer to a walk-in-pantry – is customized based on the dimensions, the contents, and the budget for product. We like to walk through the space with the client to talk through what is already working, what they find frustrating, and discuss options. We like to give every project our maximum amount of energy and creativity so we try not to come in with a pre-conceived plan.
3. I have a secret passion for organizing. As you know. Do you love it as much as you make it look?
We LOVE it. In the nerdiest most passionate way possible. Color-coding, labeling, categorization, bins… WHAT is not to love? We firmly believe that we can convert anyone to being organized if we implement proper systems that are easy to maintain.
4. What's the biggest job you have ever taken on? And how long did it take you to complete?
The physically largest job we've ever taken on was helping to organize the Baby2Baby warehouse in LA. It's an organization we are personally involved with and wanted to help make their operation run more smoothly. It took a solid 12 hours and we clocked a good 10 miles on our fitbit that day!
For our more traditional projects, the biggest job was probably an entire 5000 square foot house. Every closet, every drawer, every shelf. No space left unorganized or unaccounted for. That project took about 3 weeks to complete, but it looked AMAZING at the end!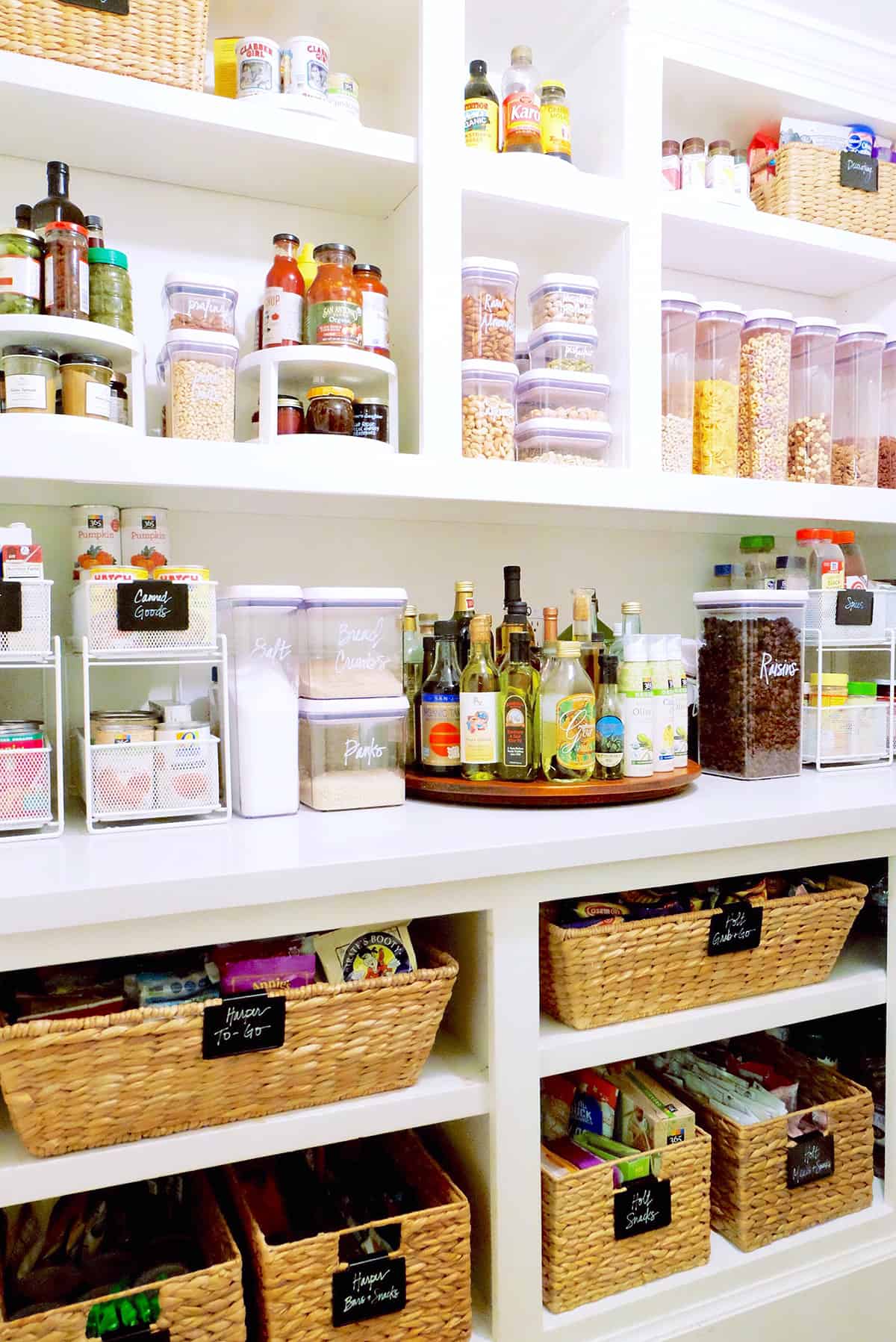 5. Have you ever looked at a room and said, holy crap… where do I begin? Or do you always know you can handle it?
We have never looked at a space and thought that we couldn't handle it. Maybe a couple of "uh oh, holy crap" moments, but we have yet to be stumped by a project. When we start a space that will be an uphill climb, we tackle one corner at a time and try to stay laser focused on just that piece. It also helps to quietly sing "just keep swimming" from Finding Nemo until you start to see some light at the end of the tunnel.
6. What are your favorite organizing products?
Picking favorite products is like picking favorite children! Although we do have some go-to staples that we use ALL the time.
Clear Divided Turntable – This is probably our most utilized product of all time. It works as a tea caddy, a craft caddy, under a kitchen sink to hold products, or in a pantry.
Nordic Baskets – Our other most utilized piece of product has to be the Nordic Baskets. They have a clean and minimal design and are extremely utilitarian. They can be used to old virtually anything and are simple to clean.
Hyacinth Bins – Hyacinth is a great way to conceal and contain almost anything, and the bins are relatively affordable for the size. A few of the large bins are our go-to for closets, a laundry room, or a pantry.
Modular Canisters – We love anything modular since it lets you add just the right amount of product to maximize the space. You can take advantage of all the dimensions and stack as needed.
Drawer Inserts – Similar to the canisters, we love modular inserts that allow you endless options for your drawers based on the contents you need to organize. We use them all over the house so that every single clip, pen, and kitchen tool has a proper home.
7. What can't you live without when working on a room?
Paint pens, labels, and preferably Taylor Swift playing in the background. We also really rely on each other when working on a space.. Not just to sing background vocals, but to be a critical eye and another set of good ideas. Two brains are always better than one, and some days, one of our brains ends up being smarter than the other!