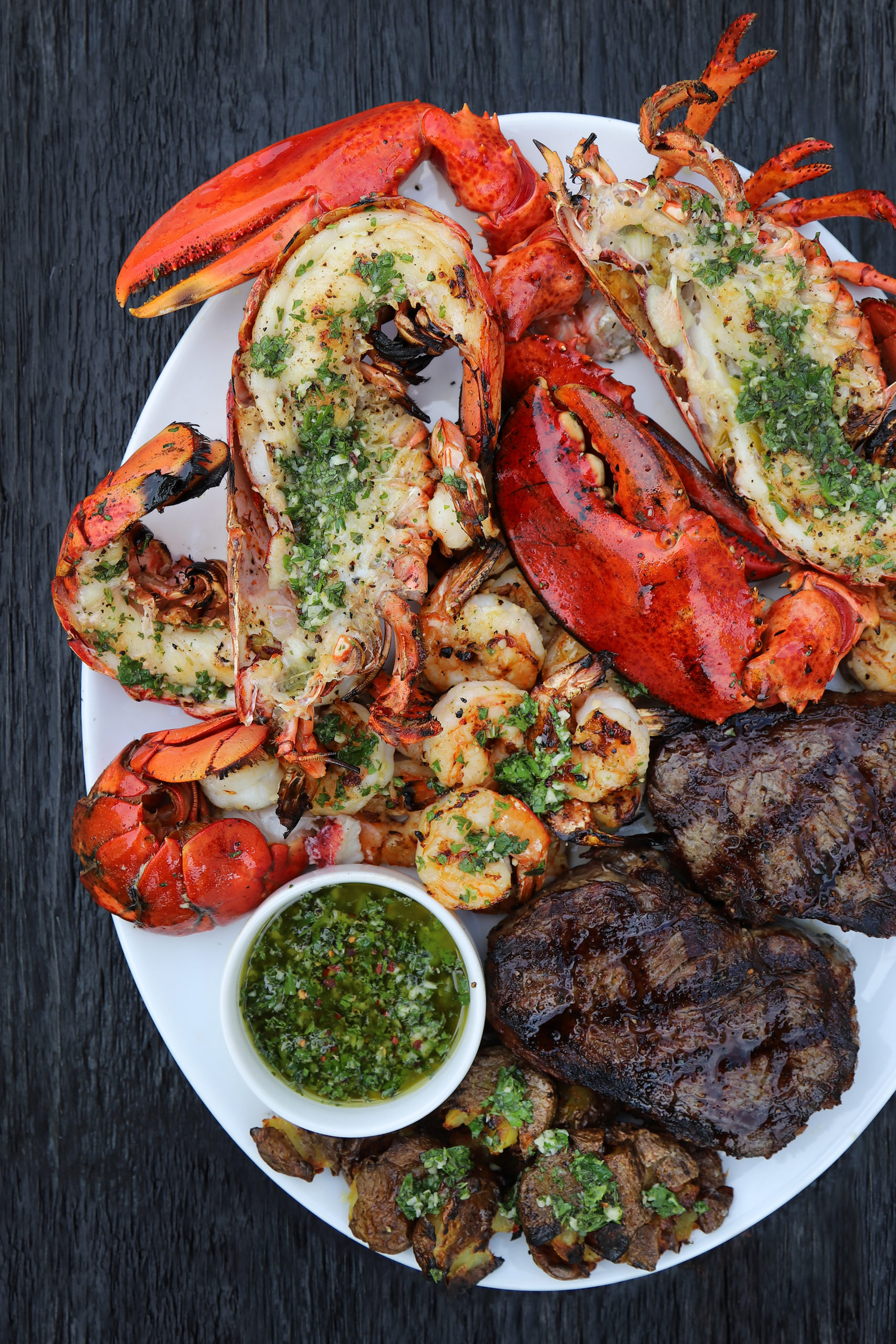 Surf & Turf
Recipe courtesy of Tiffani Thiessen
Ingredients
2- 8 ounce rib eye filets
1 fresh, live Maine lobster, about 1 1/2 pounds, split in half
2 dozen fresh shrimp, shells removed
Chimichurri Sauce:
¼ cup fresh flat-leaf parsley, chopped
¼ cup fresh oregano, chopped
4 sprigs fresh mint
2 cloves garlic; minced
¼  cup olive oil
juice of ½ lime
salt and pepper
pinch of red pepper flakes
Directions
Preheat grill to high heat.
Brush the the lobsters and filets with olive oil and season with salt and pepper. Place filets on grill and cook for about 7 minutes per side, for medium rare. Place lobsters, meat side down, and grill for 3-4 minutes. Then flip and grill on shell for an additional 4-5 minutes.
For the chimichurri sauce:
Combine all ingredients in a medium size bowl and stir to fully incorporate. You can also use a blender and pulse lightly. Set aside.
Serves 2-4