The boho look is very much on trend these days. This is great for day and works well into the night.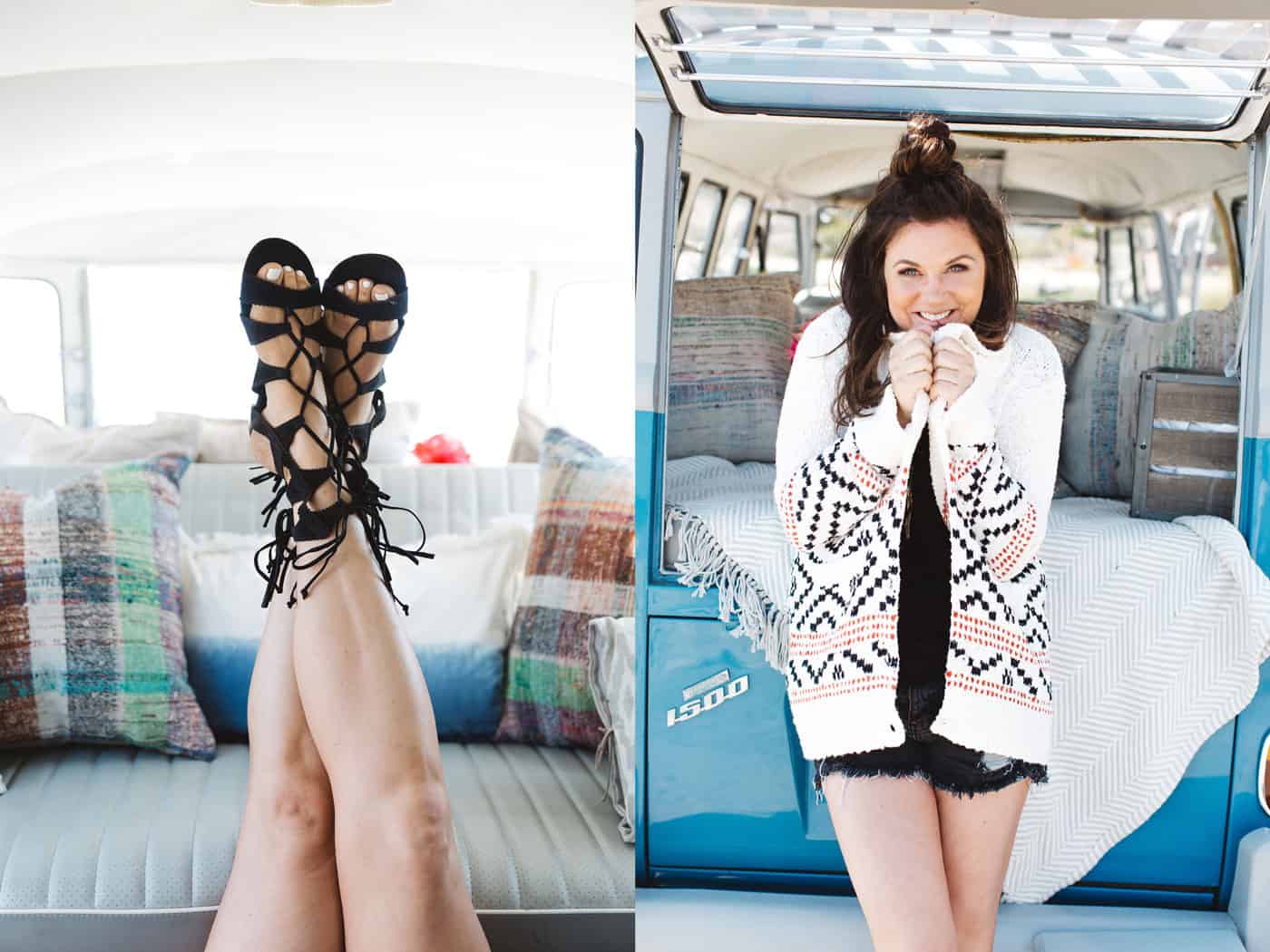 Stylist • Larissa Ricci "Throw on a great oversized, cozy, ethnic- inspired cardigan or sweater like this one from Paige denim for a relaxed, cool look. When the sun starts to set,  this cardigan paired with a classic go-to tank from Helmut Lang, a great pair of frayed mid rise faded black denim shorts by Nineteen 91 and a sexy pair of sandals by Schutz will get you ready for the night. Necklaces by Rope The Moon, rings by AV Max and earrings by Heather Gardner."

Hair • Michael Duenas "For this last look I took a horseshoe shaped section at the top of Tiffani's head, letting the bottom section of hair fall naturally. I added Perfect Locks extension in #3 to create the on-trend top knot. I then split the top section into 2, and tied them into a double knot. I then secured the ends of the hair with Scunci No-Slip Grip Beautiful Blends bobby pins under the knots."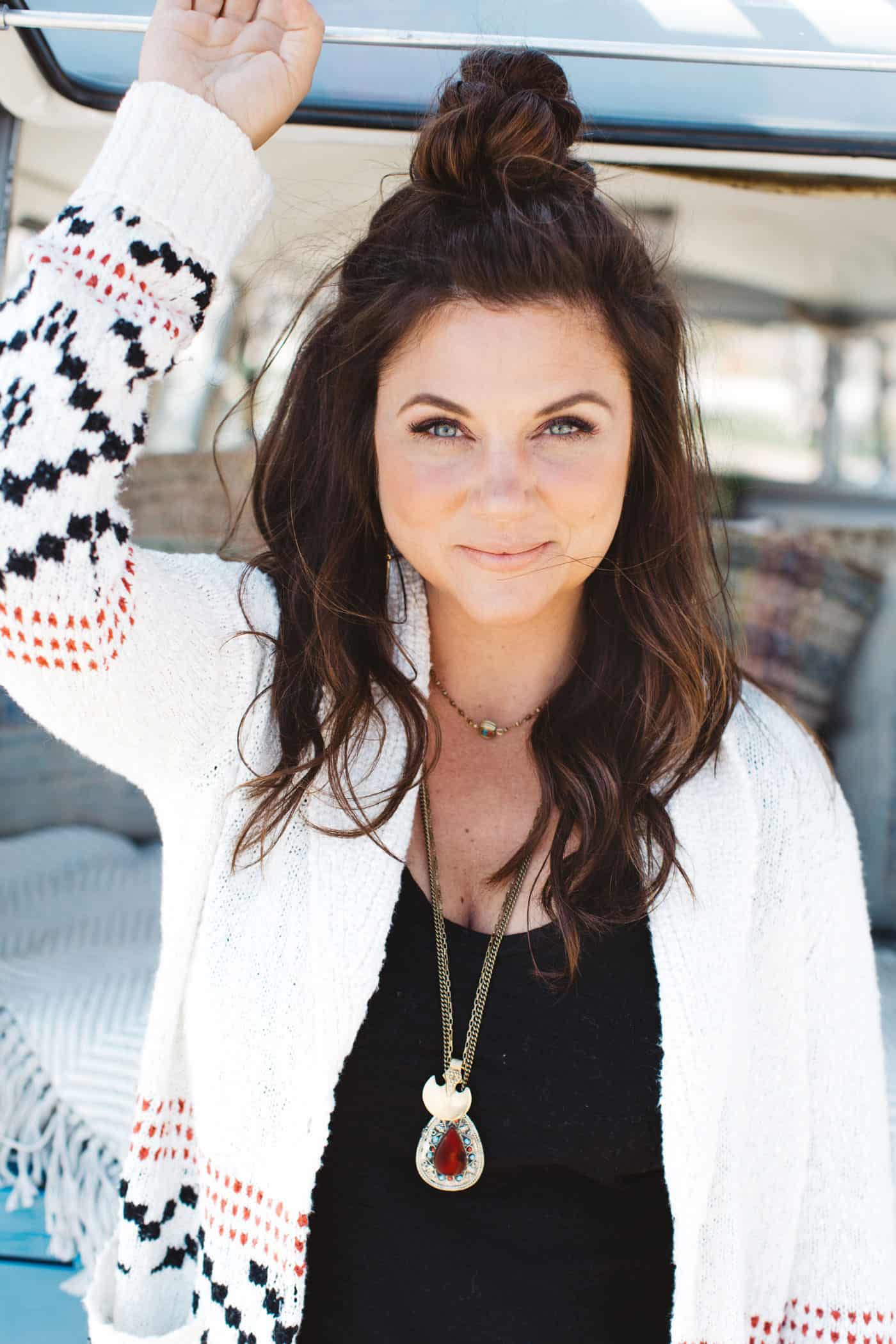 Make up • Nicole Burg "The last look is all about the metallic eye! Blue eyes looks amazing with anything purple, plum or burgundy to accentuate so I used Makeup Up Forever Aqua Cream Shadow in #17 all over her top lid. Blush is Benefit Rockateur for a soft glow and on lips Beauty Counter lip sheer in Twig which is really hydrating and perfect for summer. Last, I brushed Mac highlighter in Soft and Gentle on top of her cheekbones for a pretty shimmer. (In all looks Tiffani is wearing a mix of Ardell short and medium individual lashes to add volume to her lashline. We also used Beauty Counter Lustro shimmer oil and mixed it with a their body lotion on her legs and arms for just a hint of shimmer)"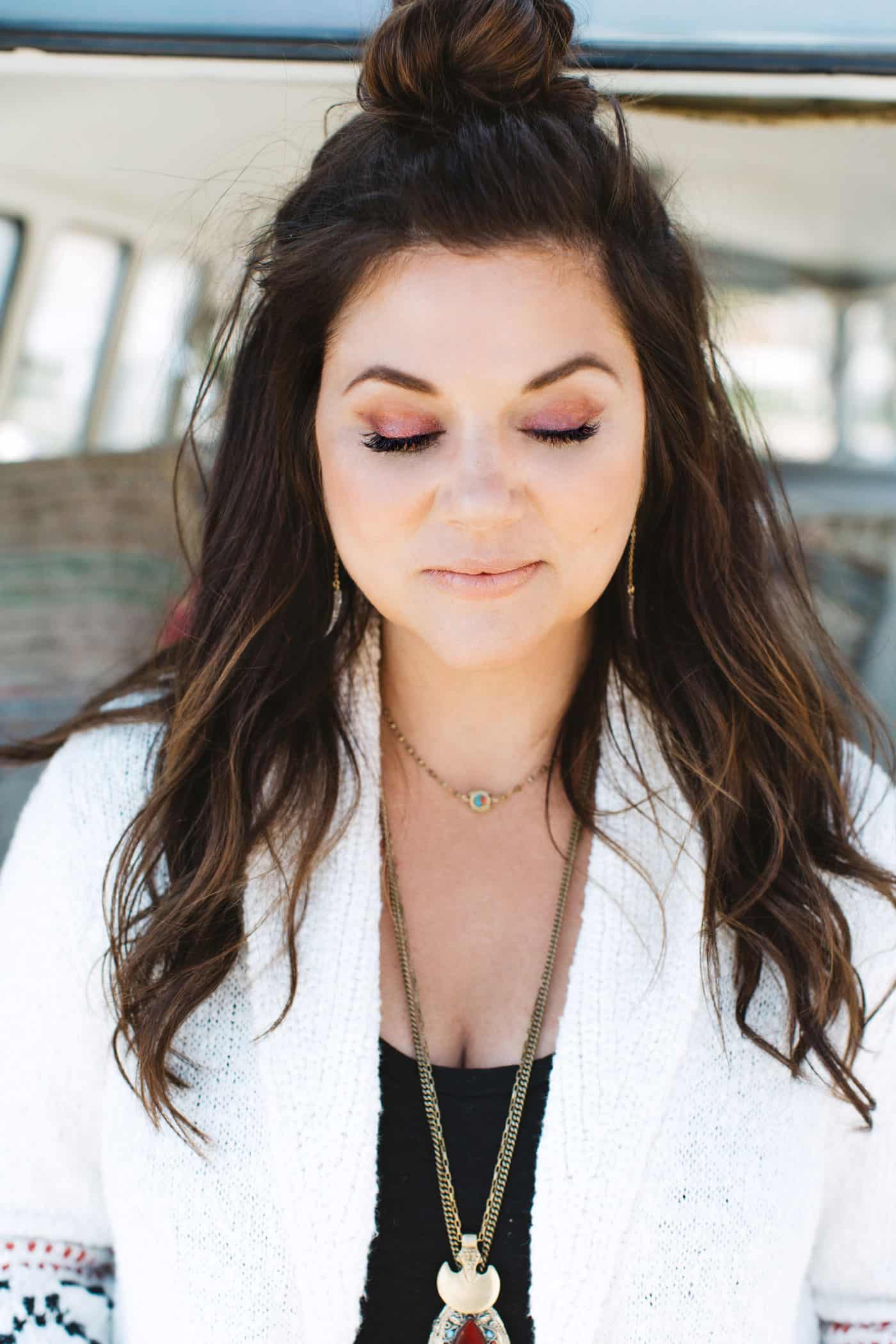 Nails • Candace Cason & Ashlie Johnson "I gave Essie's neutral nail color, "Lady Like" a beautiful metallic water color look using Essie's metal shade of "Penny Talk". The random strokes of metallic polish across the nail gives the manicure an interesting abstract flair. White toes is a must this summer, especially at the beach. I used three coats of Essie's pure white shade in "Blanc" to achieve the perfect, streak-free pedi."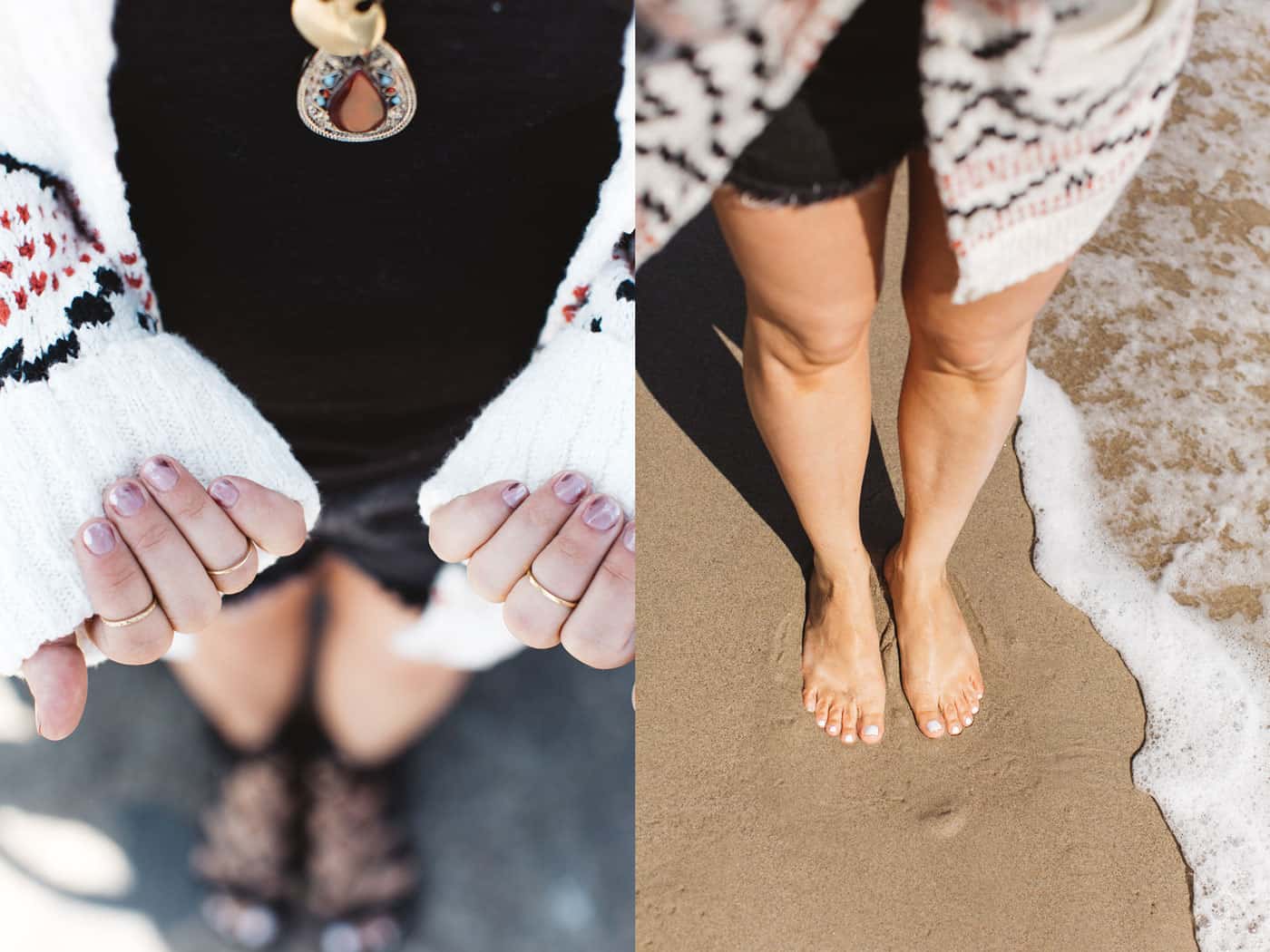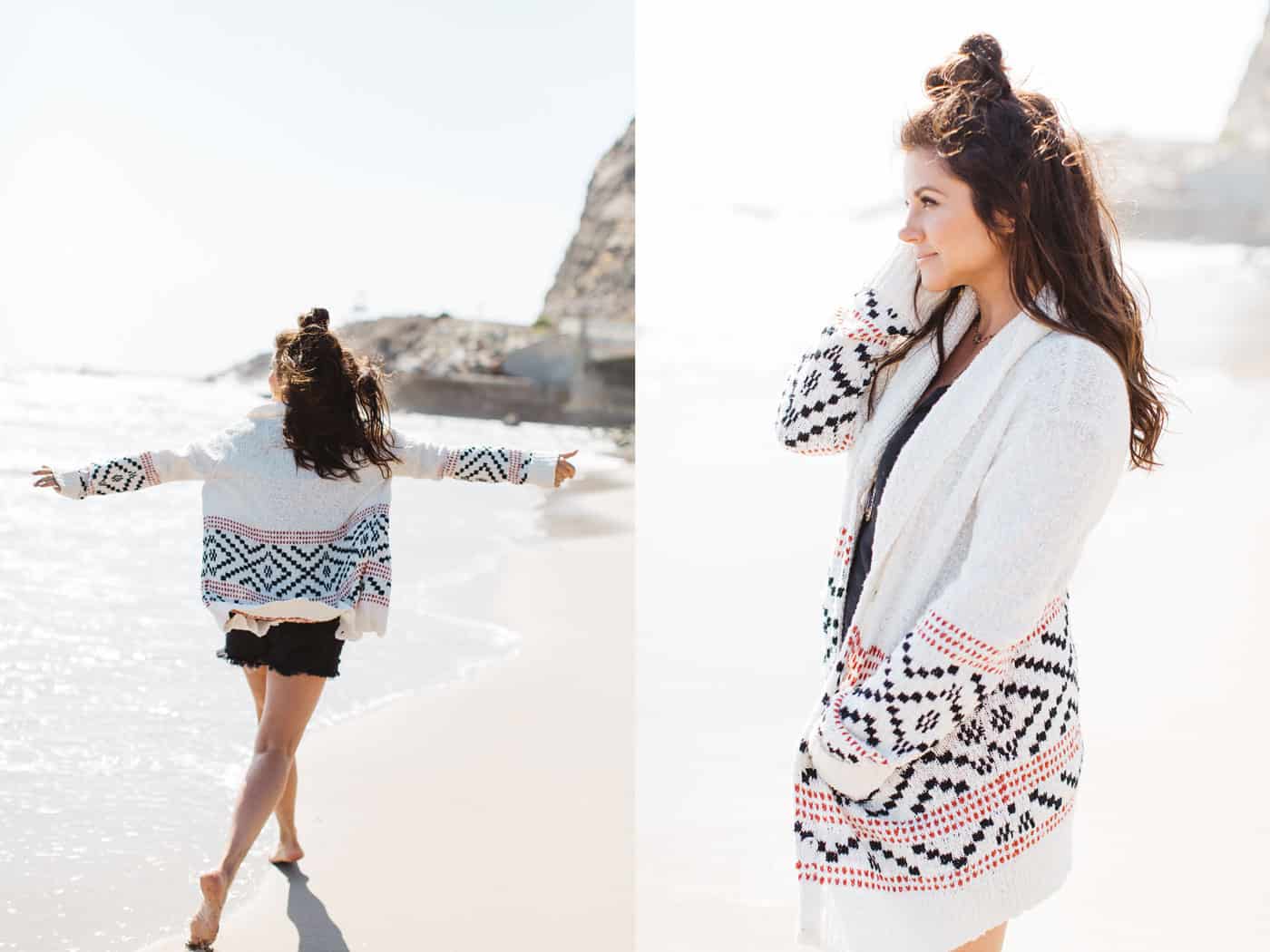 Thanks to everyone below who helped put this fun beach day together. Vicki Thomas – my amazing assistant who is the definition of multi-talented and who I could get nothing done without! Larissa Ricci– my stylish who always makes me look good and keeps me on trend. Brandon & Kristin Kidd – our talented photographer and his gorgeous wife. Michael Deunas – my rad hairstylist who has been with me from NYC to LA. Nicole Burg – my make up artist who also rocks my brows Candace Cason – my manicurist who always makes my hands look pretty Ashlie Johnson– the cute blonde with the bad ass Volkswagon Bug. Lucia Tran- my dear friend who I trust for her amazingly good taste.