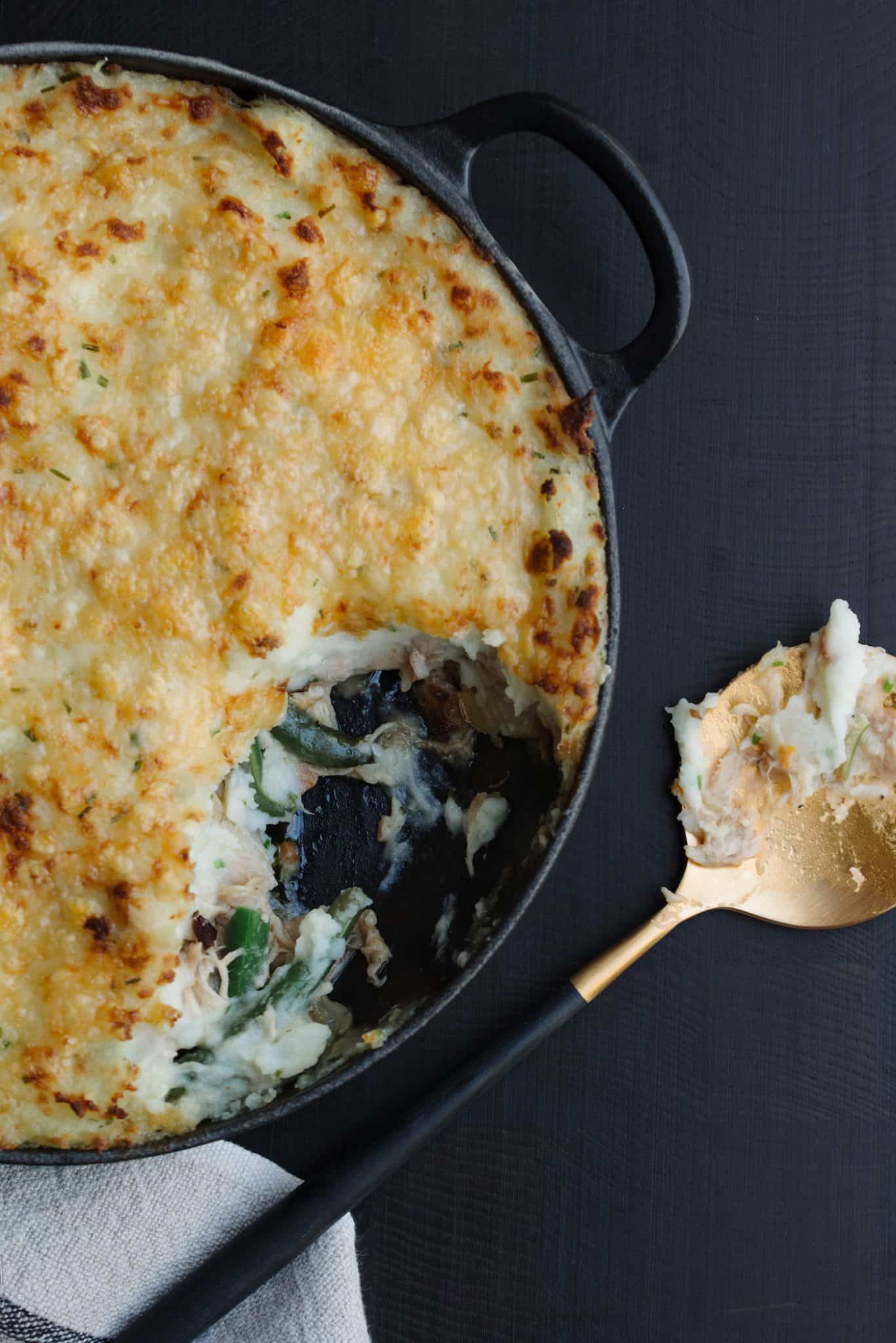 Shepherd's Pie
Recipe courtesy of Tiffani Thiessen
Ingredients
2 tablespoons unsalted butter
1/3 cup fennel, finely chopped
1/3 cup carrots, peeled and finely chopped
3/4 cup frozen pearl onions
1 clove garlic, minced
2 1/2 cups shredded, leftover turkey meat
1 cup leftover gravy
1/4 cup leftover green beans
1 teaspoon Kosher salt
1/2 teaspoon freshly ground black pepper
1/2 teaspoon dried thyme
1/2 teaspoon dried basil
3 cups leftover mashed potatoes
4 ounces shredded gruyere cheese
Directions
Preheat oven to 350°F.
In a large skillet over medium heat, melt the butter. Add the fennel and carrots, cooking until softened and beginning to brown. Stir in the pearl onions and cook an additional 3-4 minutes or until the onions are translucent and all the liquid has evaporated. Add minced garlic, cooking for an additional minute. Next, stir in the shredded turkey, gravy, green beans, and seasonings, cooking until heated through. Transfer to a 1 1/2 quart baking dish, pressing into an even layer.
Heat the mashed potatoes until luke warm and easy to stir. Add half of the shredded cheese to the potatoes, stir to combine. Spread mashed potatoes evenly over the filling. Sprinkle the top with remaining cheese. Place the baking dish on a sheet tray and then bake in the oven for 30 minutes until heated through. Raise the temperature of the oven to broil for the last 2-3 minutes of cooking for a golden brown top. Let cool slightly and then serve!
Serves 2

Photography by Rebecca Sanbria