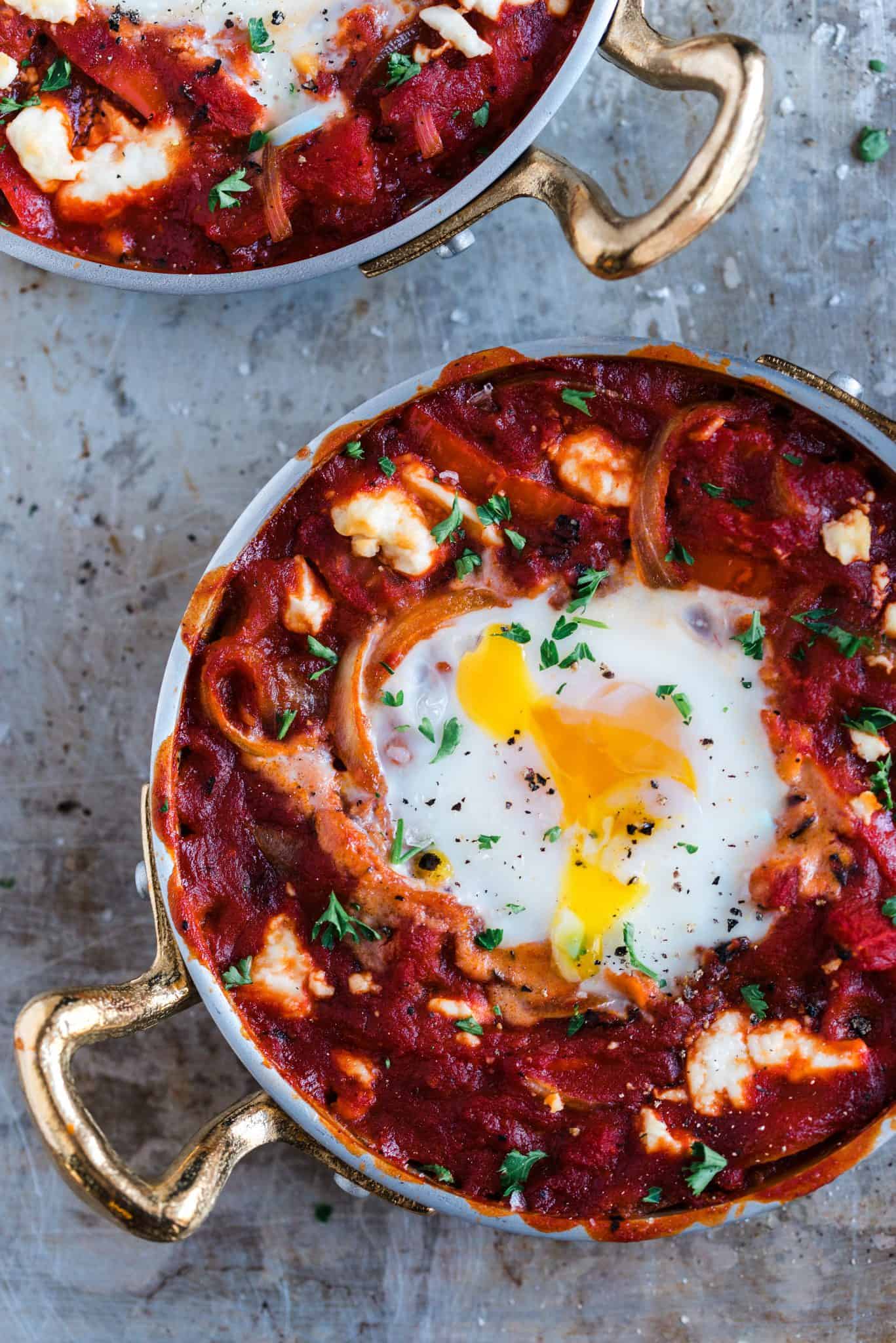 Shashuka with Fire-Roasted Tomatoes and Fennel
Recipe courtesy of Tiffani Thiessen
Ingredients
3  tablespoons extra-virgin olive oil

1  large onion, halved and thinly sliced

1  small fennel bulb, halved and thinly sliced

1  large red bell pepper, seeded and thinly sliced

3  garlic cloves, thinly sliced

1  teaspoon ground cumin

1  teaspoon sweet paprika

⅛  teaspoon cayenne, or to taste

1  (28-ounce) can fire roasted tomatoes

4  ounces feta cheese, crumbled

6  small eggs

salt and pepper, to taste

chopped parsley, for garnish
Directions
Preheat oven to 375 degrees.
Heat oil in a large skillet over medium-low heat. Add bell pepper and fennel. Cook until slightly softened, about 10 minutes. Add onion and continue to cook until peppers, fennel and onions start to caramelize, another 10 minutes . Add garlic and spices and cook until fragrant, 1 to 2 minutes. Pour in tomatoes and season with salt and pepper; simmer until tomatoes have thickened, about 10 minutes.
Evenly distribute tomato mixture into three mini saute pans or keep in large skillet if you wish to serve as one dish.
Gently crack eggs into skillet over tomatoes. Top with feta. Transfer saute pans or skillet to oven and bake until eggs are just set, 7 to 10 minutes. Season again with salt and pepper and garnish with parsley. Serve immediately.
Serves 2-3
Photography by Rebecca Sanabria