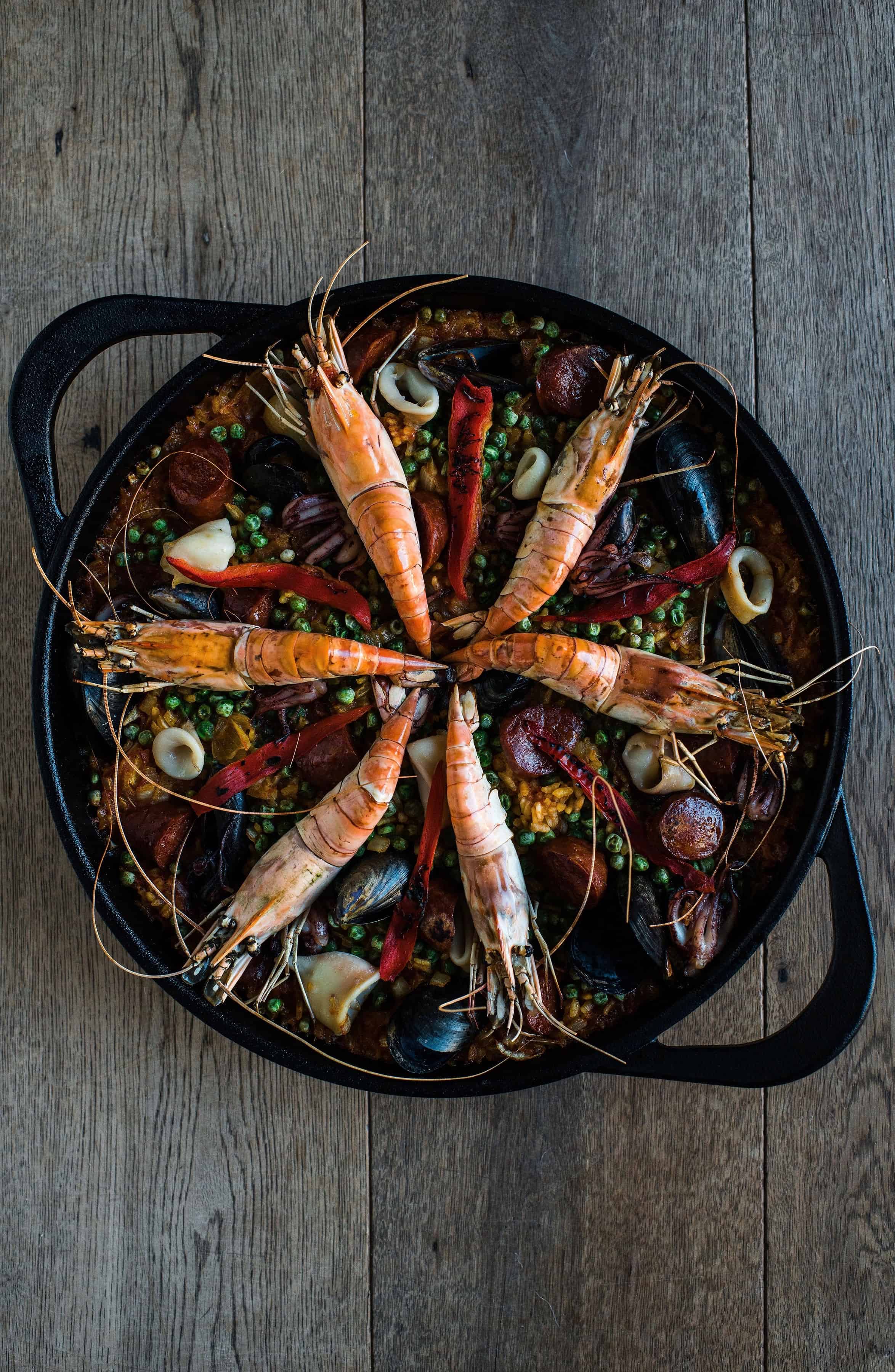 Seafood and Chorizo Paella
Recipe courtesy of Tiffani Thiessen
Ingredients
1/4 cup extra-virgin olive oil
1 onion, finely chopped
6 large garlic cloves
1 cup arborio rice
1 1/2 tablespoons salt
1/2 teaspoon black pepper
1 cup canned crushed tomatoes
1 tablespoon smoked sweet paprika
1/4 teaspoon saffron threads
3 cups water
8 ounces chorizo, cut into rounds
14 mussels
1/2 lb medium squid, cleaned, tentacles separated from the body
6 large prawns
1 cup peas
1 roasted red bell pepper, thinly sliced
Directions
Preheat the oven to 350°F.
In a large paella pan (or large saute pan) heat olive oil over medium heat. Add onion and sauté for 5 minutes, until onion is softened and starting to become translucent. Add rice and toast for 2-3 minutes. Then add garlic and sauté until fragrant, about 30 seconds.
Add salt, pepper, tomatoes, paprika, saffron and water. Bring to a simmer.
Add in the chorizo, peas and bell peppers and then place in oven and bake for 20 minutes.
Remove paella from oven and arrange seafood on top. Place back into oven and bake for additional 20 minutes, or until the seafood is cooked and mussels have opened. Discard any mussels that have stayed closed. Serve immediately.
Serves 6-8.
Photography by Rebecca Sanabria