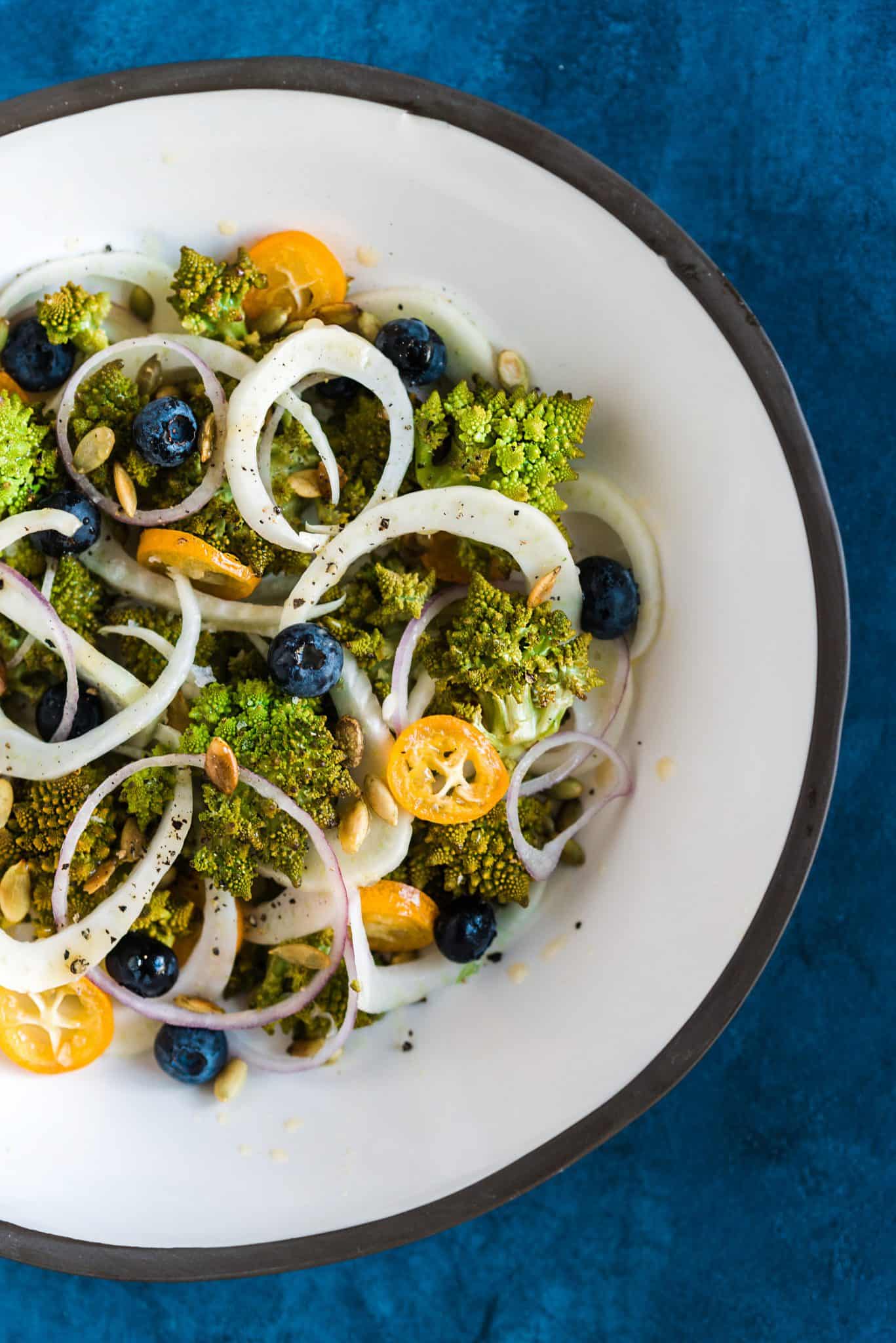 Romanesco, Fennel and Kumquat Salad 
Recipe courtesy of Tiffani Thiessen
Ingredients
1 small head romanesco, cut to bite size florets

1 small bulb fennel, thinly sliced

7-8 kumquats, thinly sliced

⅓ cup red onion, thinly sliced

1 cup blueberries

¼ cup pepitas

1 tablespoon lime juice

1 tablespoon rice vinegar

1 teaspoon honey

2 tablespoons extra-virgin olive oil
Directions
Preheat oven to 400F. Line a baking sheet with parchment paper.
Spread romanesco on baking sheet. Toss with olive oil and season with salt. Place in oven and roast till the romanesco is tender and brown, about 30- 40 minutes. Set aside to cool.
In a small bowl whisk together lime juice, rice vinegar, honey and extra-virgin olive oil.
On a large platter arrange the cooled romanesco, fennel, blueberries and kumquats. Drizzle dressing over salad and lightly toss to combine. Sprinkle with pepitas and season with salt and pepper.
Single serving.
Photography by Rebecca Sanabria