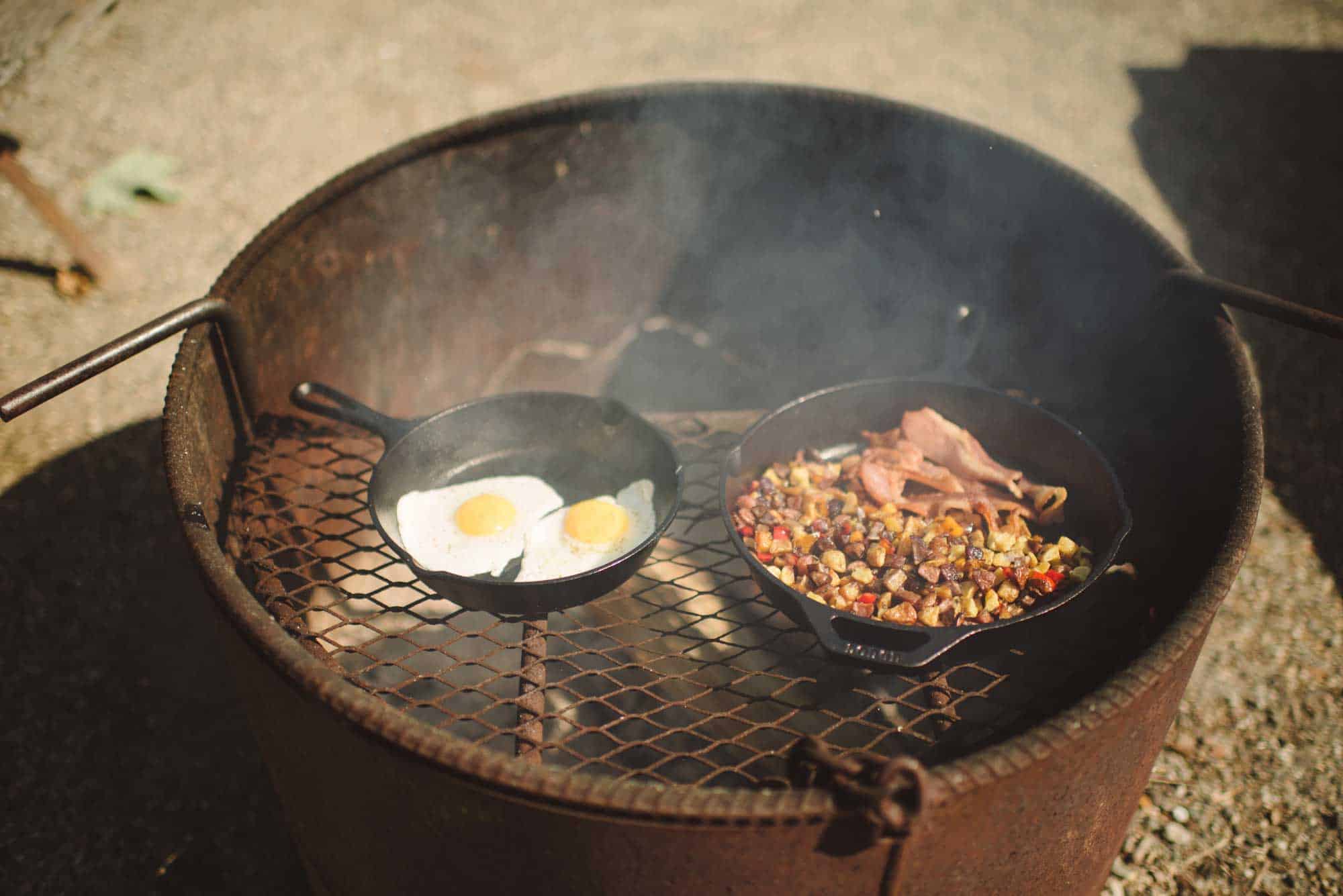 Campfire Eggs & Bacon with Skillet Potatoes
Recipe courtesy of Tiffani Thiessen
Ingredients
2 tablespoons olive oil
4 eggs
salt & pepper
6 pieces bacon
skillet potatoes (recipe below)
Directions
Place your skillet over fire. Place bacon in skillet and cook for about 10 minutes over medium- high heat. At the same time reheat skillet potatoes. When done place bacon & potatoes aside on a towel-lined plate. Then add olive oil to same bacon greased skillet and coat the entire pan. Crack eggs in skillet, working in patches, about 2 eggs at a time depending on size of skillet. Cook eggs as desired. Serve with bacon and skillet potatoes. Now your eating like a cowboy!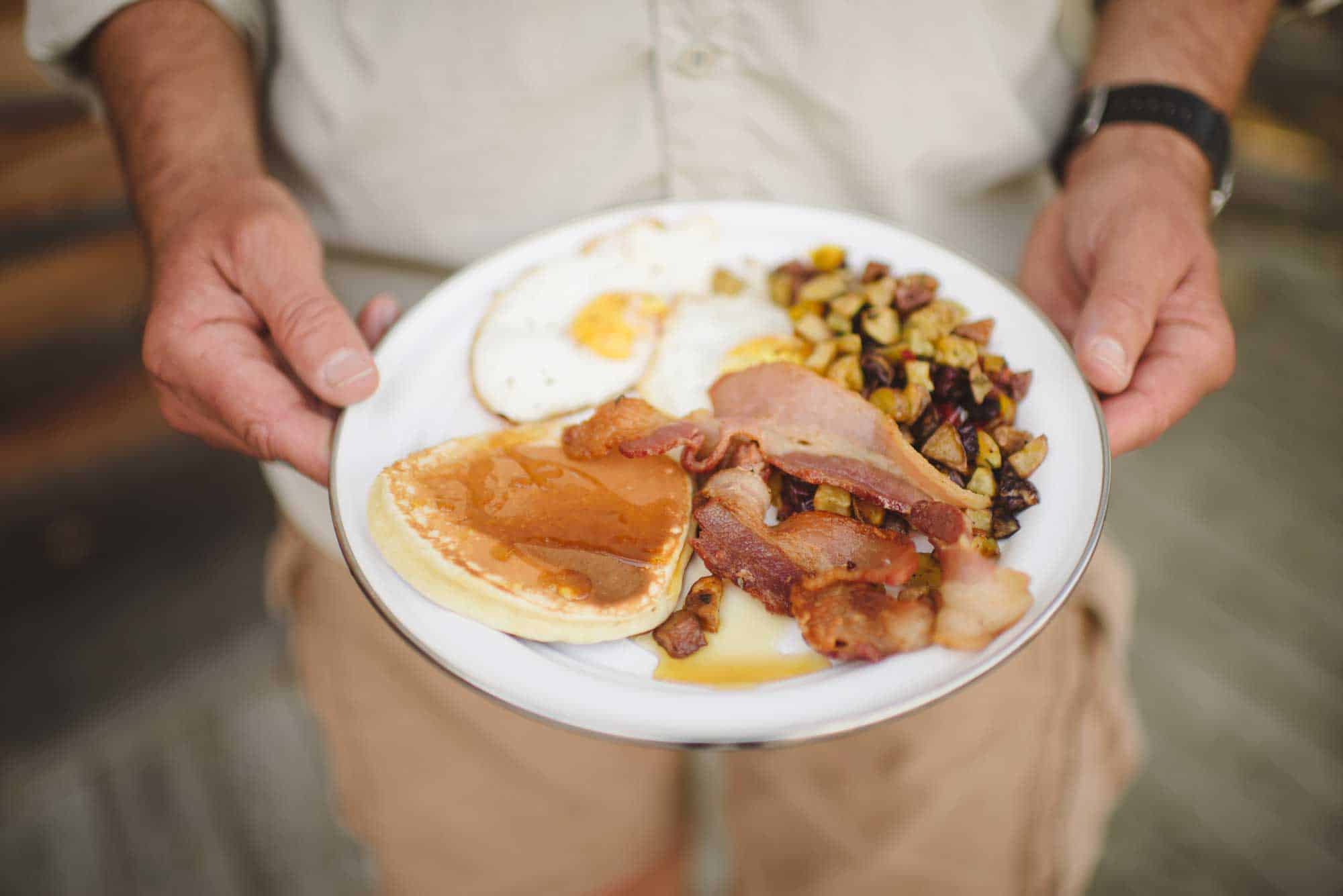 Campfire Skillet Potatoes
Recipe courtesy of Tiffani Thiessen
Ingredients
1 1/2 pounds fingerling potatoes, chopped
3 tablespoons olive oil
Kosher salt and freshly ground black pepper
1 red pepper; diced
1 yellow pepper; diced
1 teaspoon chopped fresh thyme
2 teaspoons chopped fresh rosemary
2 teaspoons chopped fresh sage
1 tablespoon butter
Directions
Preheat oven to 400 degrees F and place a sheet tray in the oven to preheat.
Place the potatoes, 3 tablespoons of olive oil, salt, pepper, thyme, rosemary, and sage in a large mixing bowl. Toss until the potatoes are fully coated. Evenly spread the potatoes on the preheated baking sheet. Roast potatoes in the oven for at 40 minutes, or until the potatoes are browned and tender.  Remove from the oven and cool. Then place in container till your ready to use. (I do this the day before we leave for our camping trip)
At campfire, place skillet over fire. Add the butter to skillet. Sautee diced red peppers until almost tender, about 5-10 mins, then add your stored roasted potatoes to skillet. Cook for about 5-10 more minutes then serve.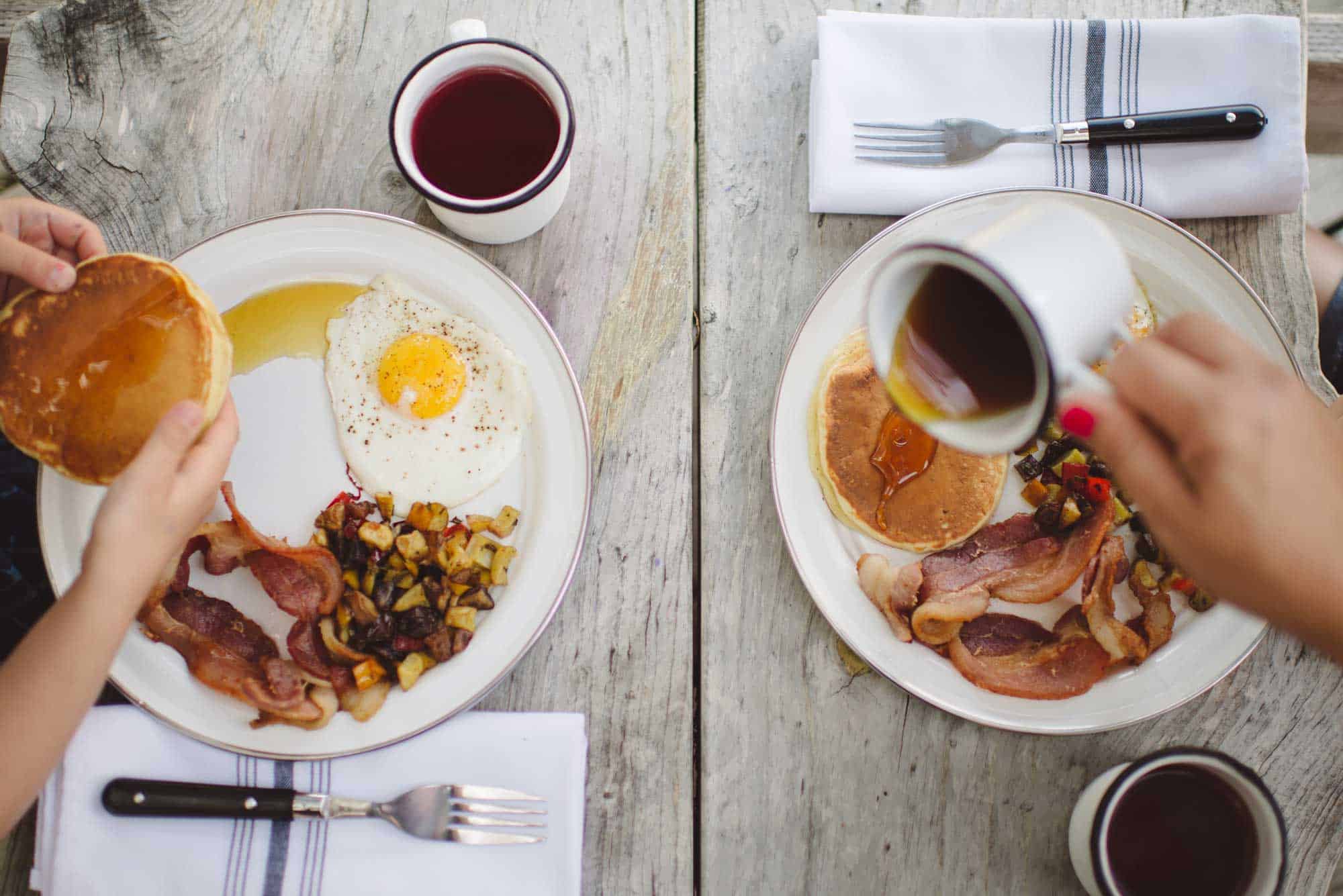 Photography by Rebecca Sanabria.