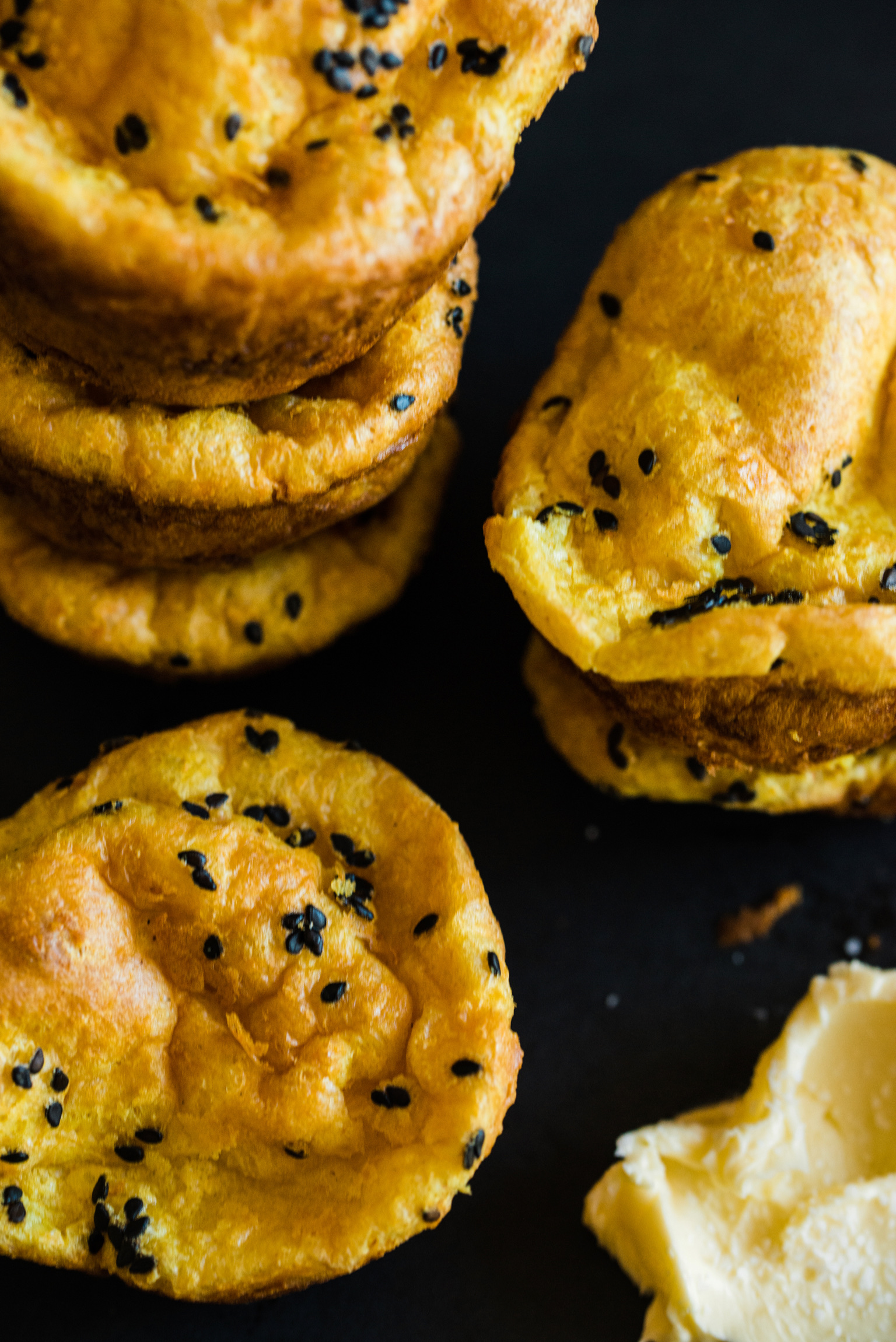 Turmeric and Black Sesame Popover
Recipe courtesy of Tiffani Thiessen

1 ¼ cup all purpose flour
1 teaspoon Kosher salt
1 teaspoon ground turmeric
½ teaspoon garlic powder
¼ teaspoon ground cardamom
1 ½ cups whole milk
2 large eggs
2 tablespoons melted unsalted butter
1 tablespoons black sesame seeds
1 stick unsalted butter, room temperature
Flakey sea salt
Directions:
Preheat oven to 400 degrees.
Generously coat each muffin tin with oil.
In a large bowl, whisk together flour, salt, turmeric, garlic powder and cardamom. Set aside.
In a separate bowl whisk together milk, eggs and melted butter. Working in small batches, add the dry ingredients to the wet ingredients and stir until fully combined. Fill each muffin tin half way with batter. Sprinkle with black sesame seeds.
Place in oven and cook until the popovers are puffed and golden brown on the top and around the edges, about 18-20 minutes. The popovers should be crispy on the outside with a soft, slightly moist interior. Remove from the oven and let cool slightly, about 5 minutes. The popovers will sink in the middle.
Whisk the butter until light and fluffy. Add to a serving bowl and sprinkle with flakey sea salt.
When popovers are slightly cooled, remove from pan using an offset spatula to help release them, and serve with whipped sea salt butter.
Photography by: Rebecca Sanabria