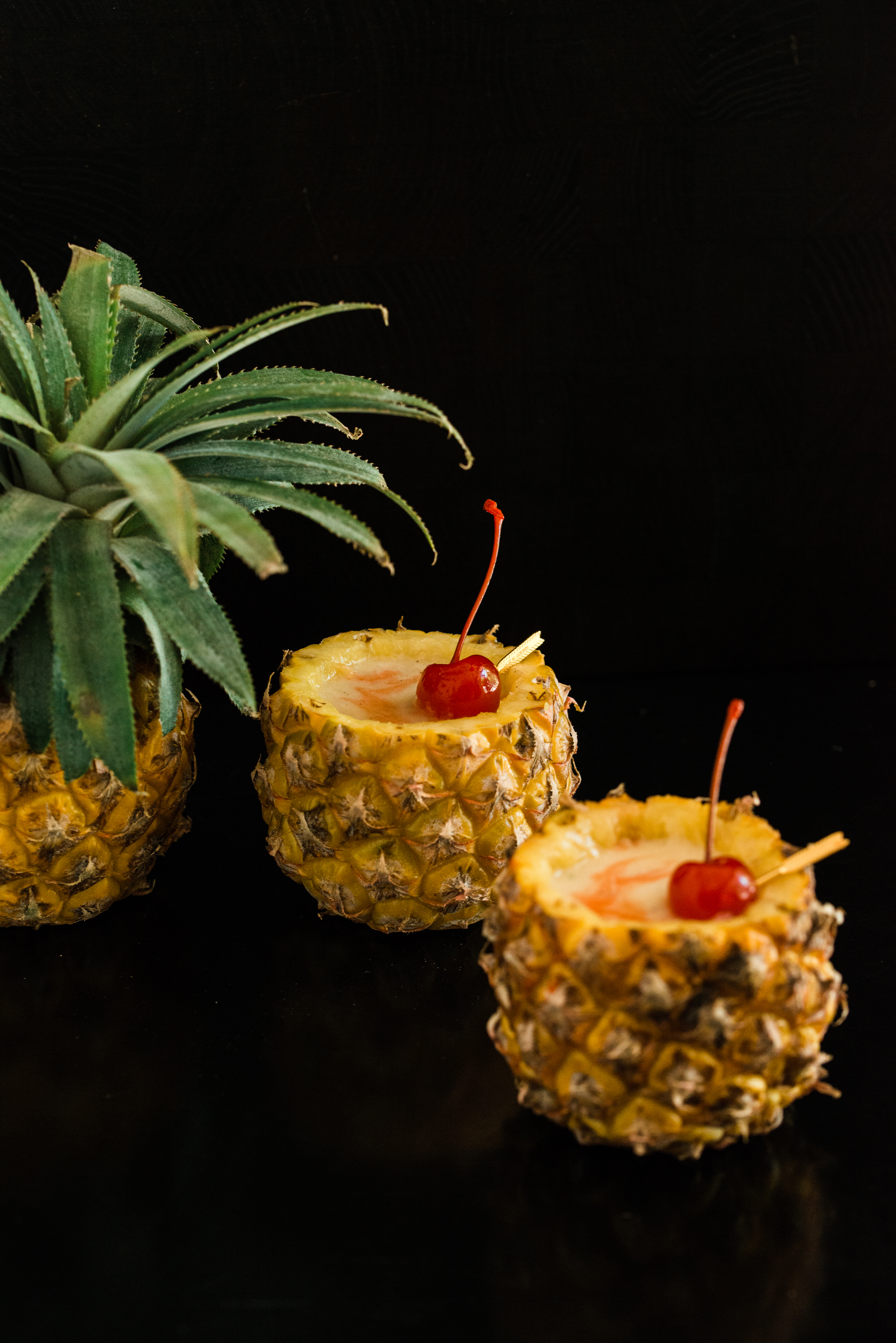 Pina Colada Frozé
Recipe courtesy of Tiffani Thiessen
Ingredients
3 cups pineapple, cut into strips, grilled, cooled and frozen
 1/2 cup pineapple juice
1 (5.4oz) can unsweetened coconut cream
3 oz white rum
1 oz lime juice
3 oz dark rum
2-3 tablespoons of agave
maraschino cherries to garnish
2 mini pineapples, optional
Directions
Pre-heated grill on medium-high heat.
Grill pineapple strips on both sides, about 2-3 minutes on each side, or when grill marks are created. Set aside to cool. Once cooled, place in freezer safe container and freeze.
In a high speed blender add the frozen pineapple, pineapple juice, coconut cream, white rum, lime juice, 1 oz of dark rum and agave and purée until smooth. Pour into a glasses or hollowed out mini pineapples. Float 1 ounce of dark rum on top of each cocktail. Garnish with cherry. Serve immediately.
Makes 2 cocktails.
Photography by Rebecca Sanabria