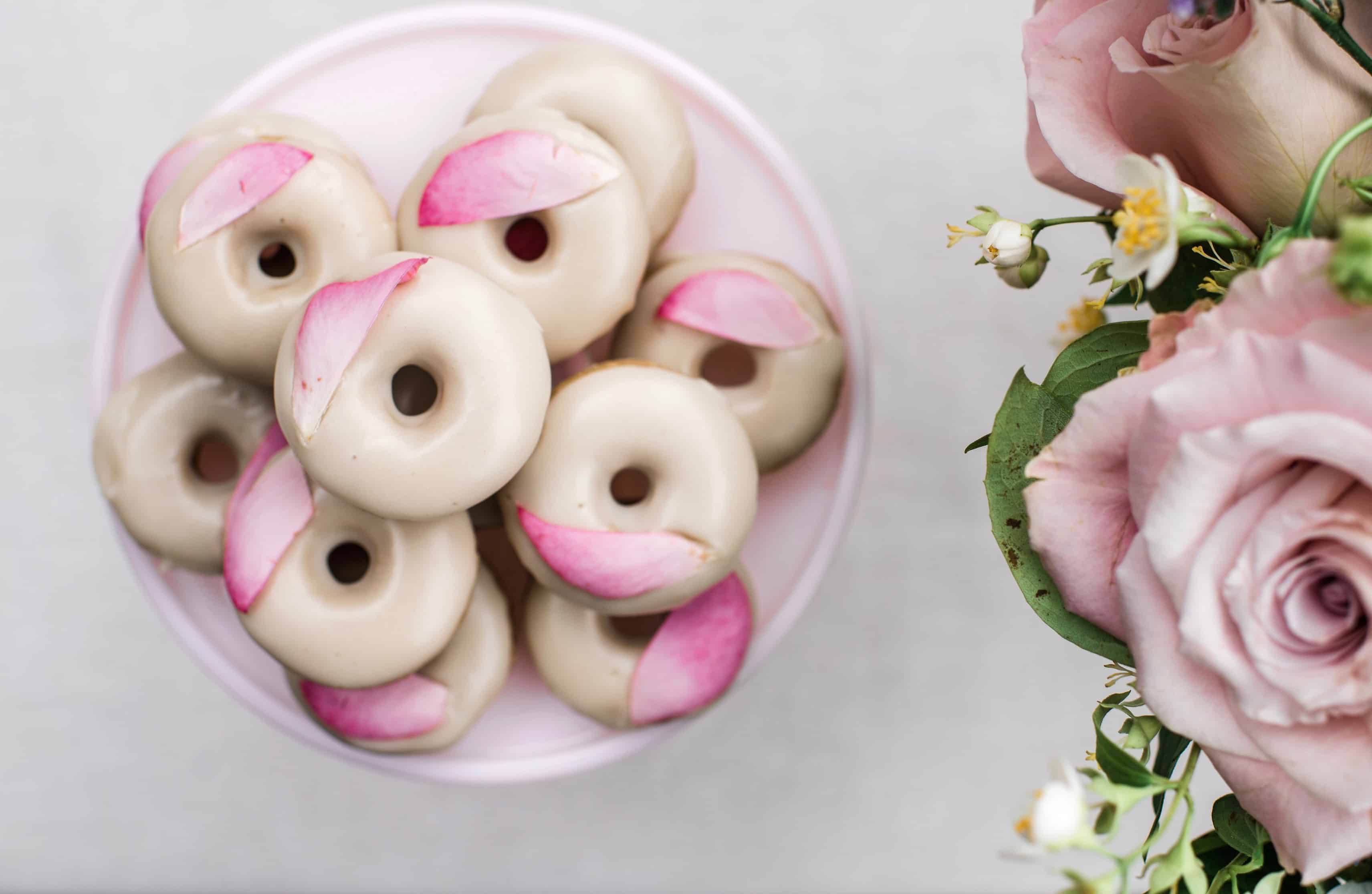 Mini Rose Donuts
Recipe courtesy of Tiffani Thiessen
Ingredients
3 1/2 cups all purpose flour
1 cup granulated sugar
1 teaspoon baking soda
1/2 teaspoon baking powder
1 teaspoon ground cinnamon
1 1/4 cups milk
3 large eggs
8 tablespoons (1 stick) unsalted butter, softened
1 tablespoon vanilla bean paste
Icing:
1/4 cup while milk
1 teaspoon rose water
2 cups confectioners sugar
Edible rose petals for garnish
Directions
Preheat oven to 425 degrees.
In a large bowl, whisk together all the dry ingredients. In a medium bowl, mix the milk, eggs, vanilla and butter together. Add the wet ingredients to the dry ingredients and fold together until completely combined.
In a well greased mini donut pan, spoon batter into each donut well. Only fill 3/4 of the way up.
Bake donuts until golden edges appear, about 10 minutes. Cool on wire rack for 5-7 minutes before popping out donuts. Allow them to continue to cool completely before icing.
In a medium saucepan over low heat combine milk and vanilla and heat until warm. Sift sugar into the milk mixture and whisk until combined. Remove from heat and place glaze in a shallow bowl for easy dipping of donuts. One at a time, dip donuts and place them on a draining rack to set for 5 minutes. If your icing starts to set before your finished siping, place back in saucepan and heat on low.