A long time ago in a galaxy far, far away…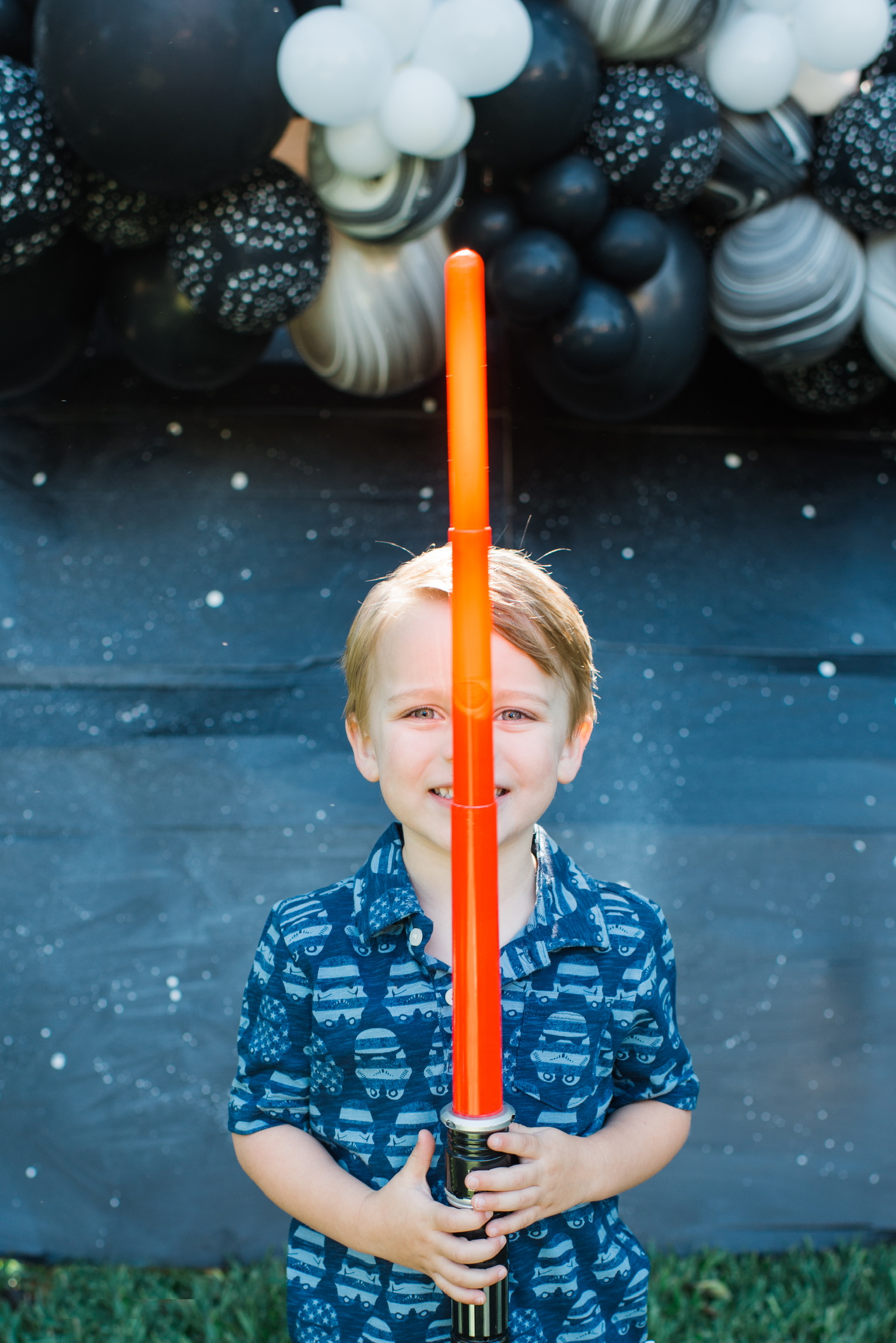 We celebrated this cutie's 4th birthday!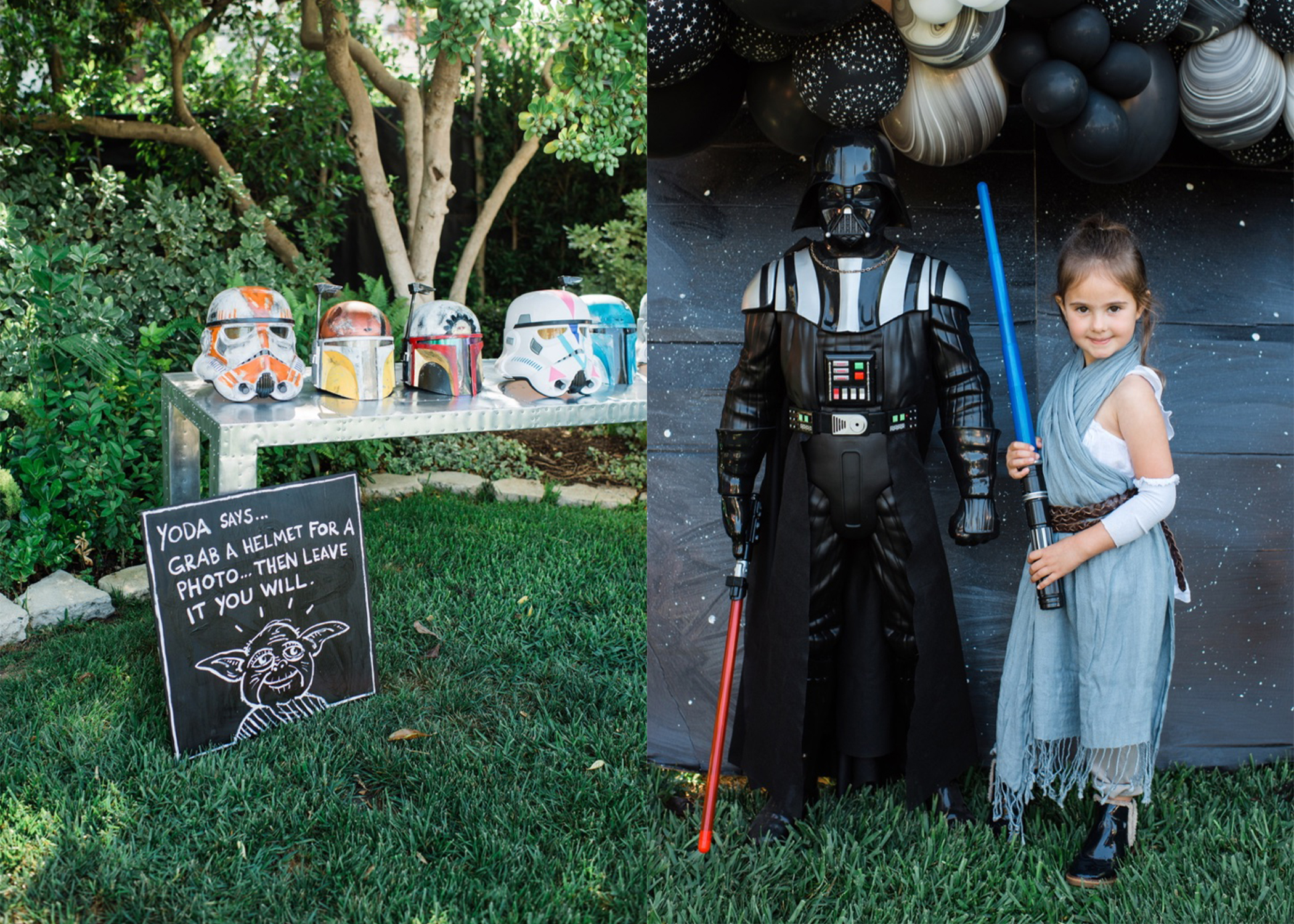 We started the bash with a little photo session with Darth Vader himself!
"Light. Darkness. A balance."
-Rey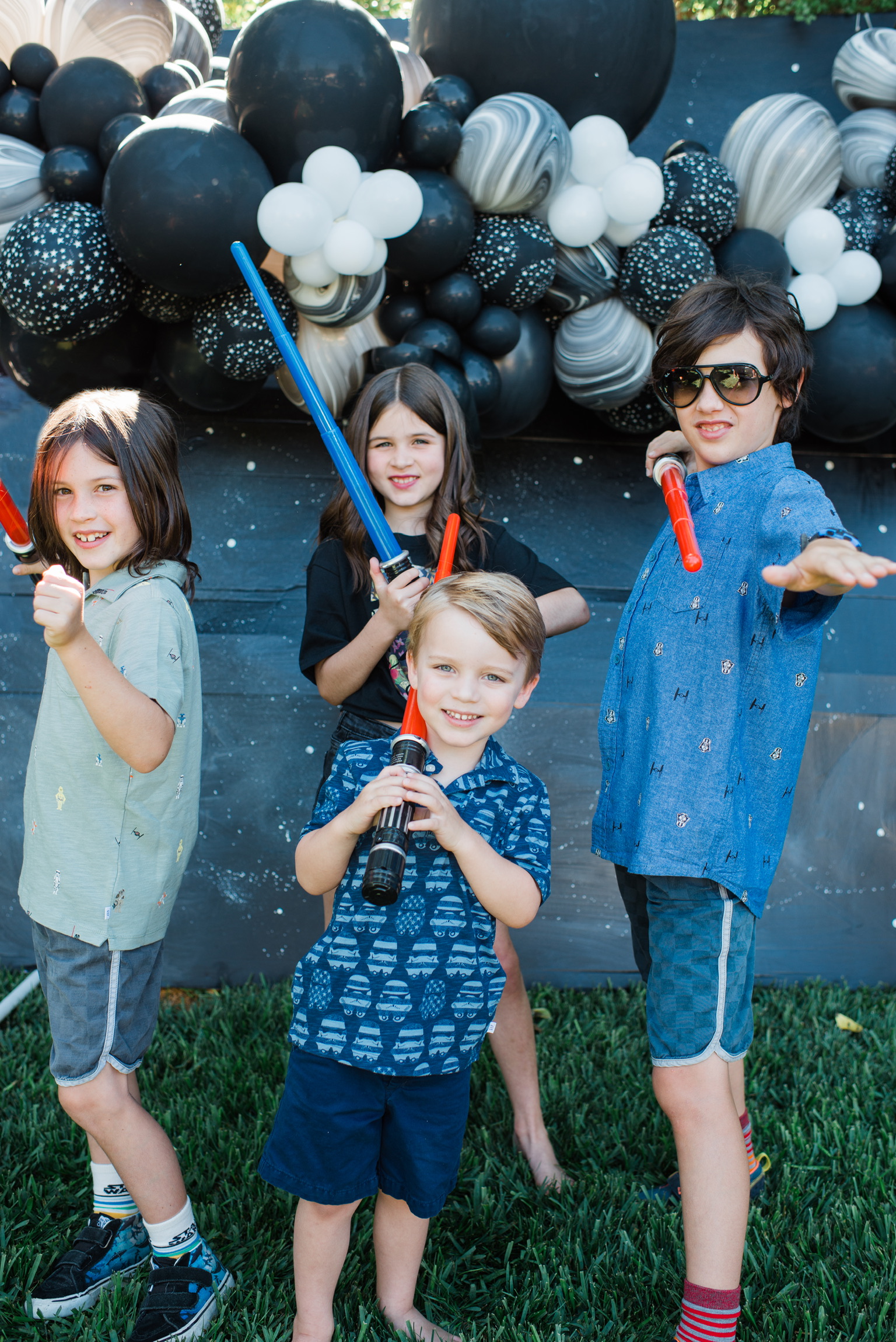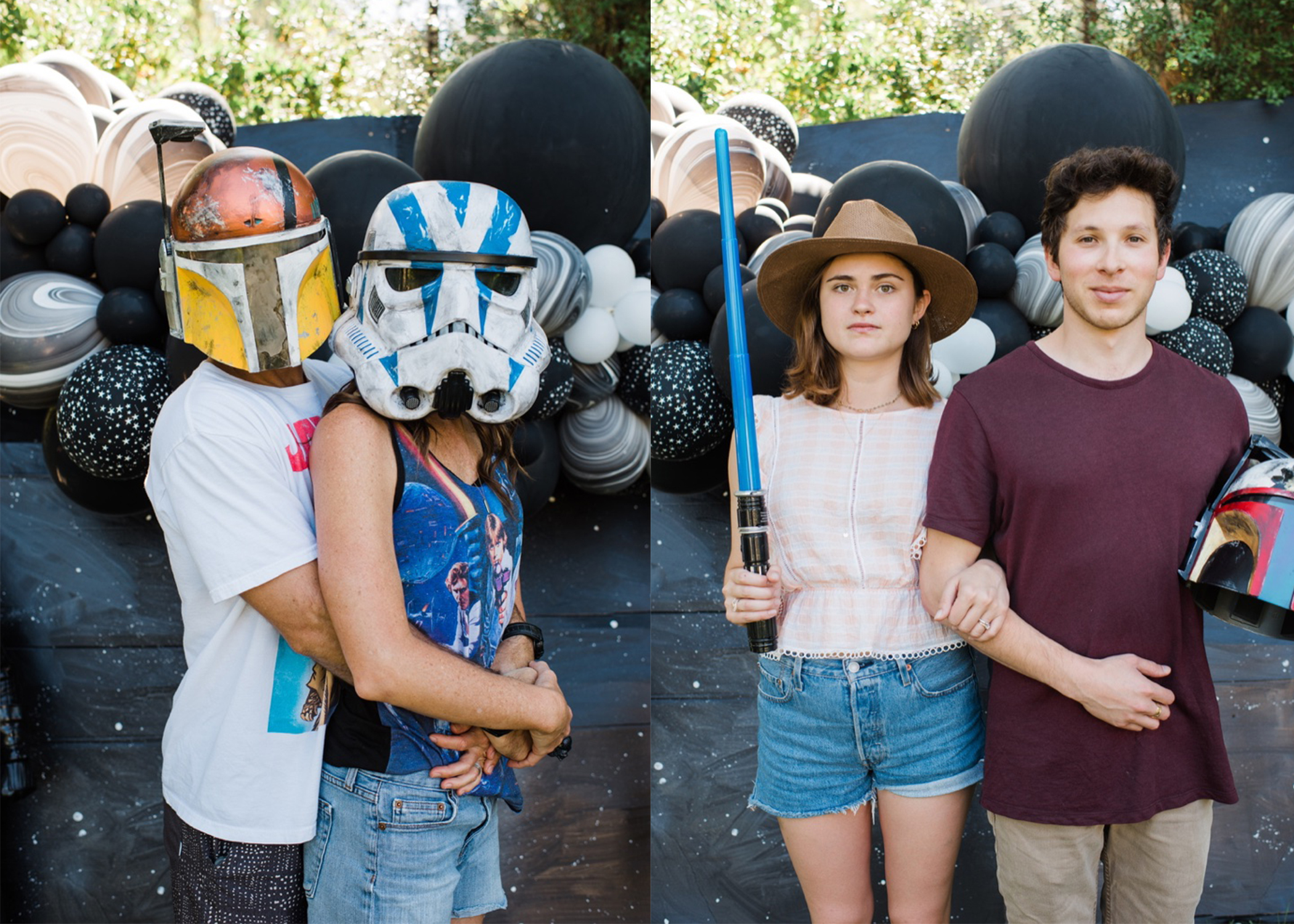 Brady hand painted all the awesome helmets.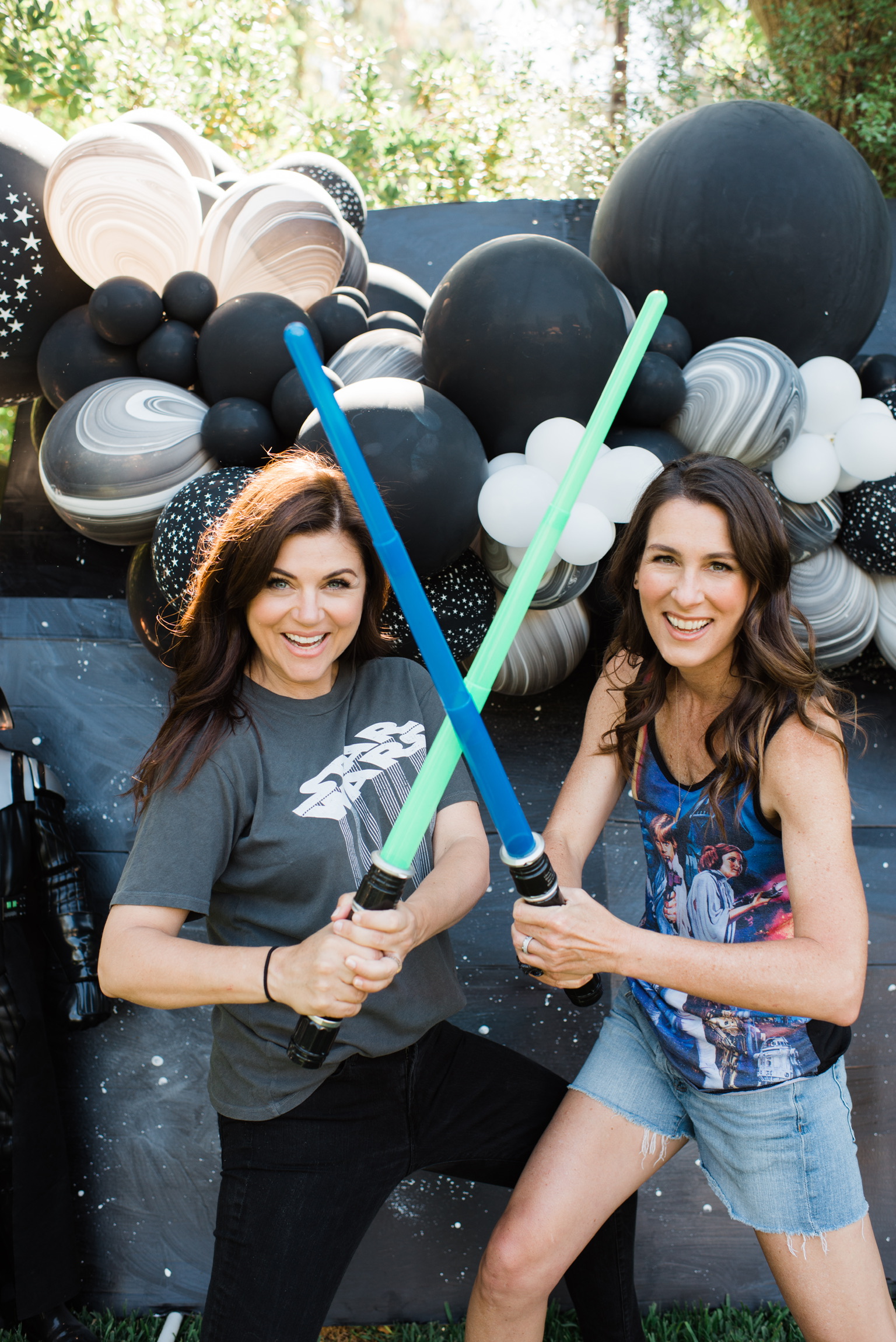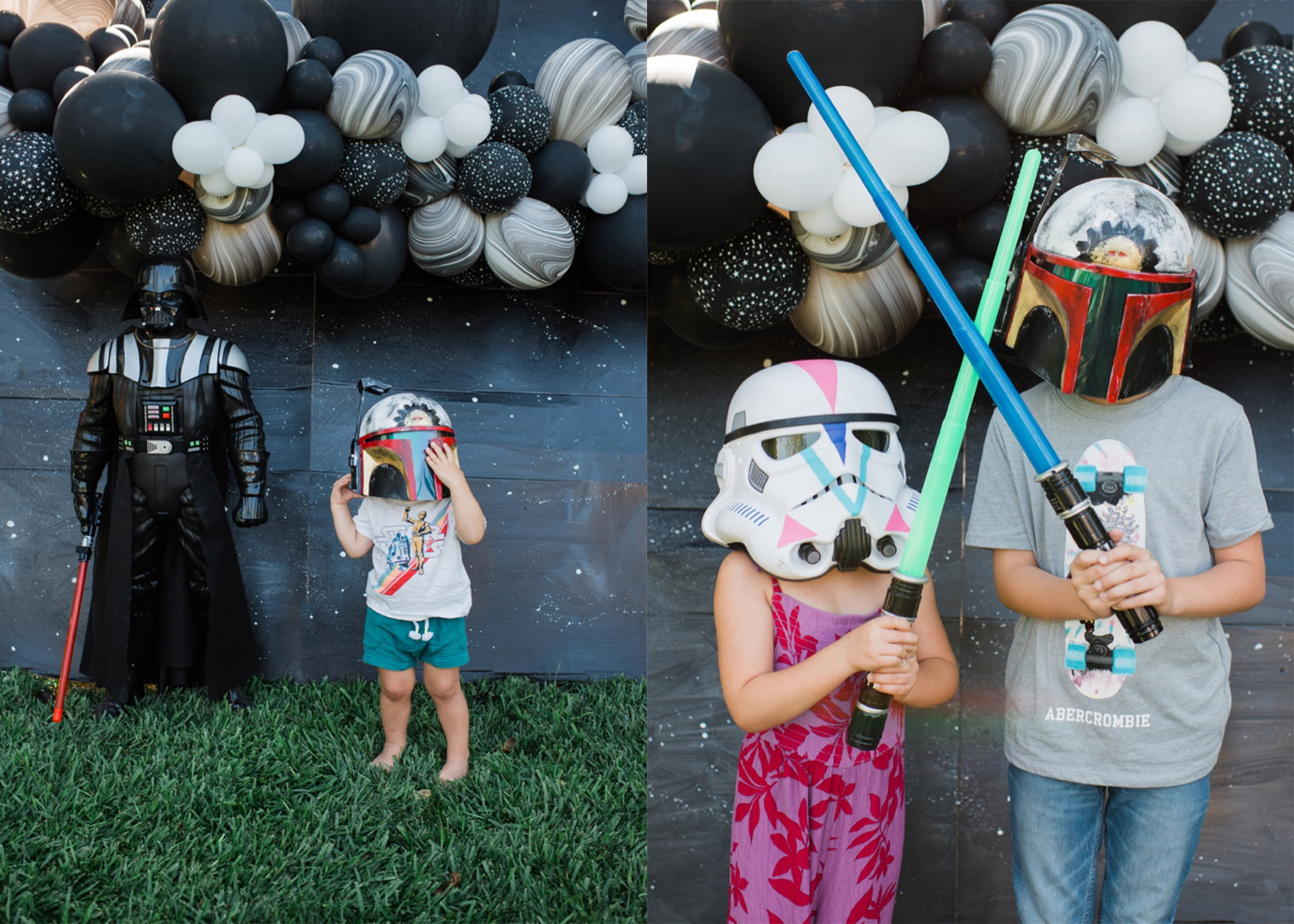 Our Galaxy balloon background was created by our friends at Bonjour Fete!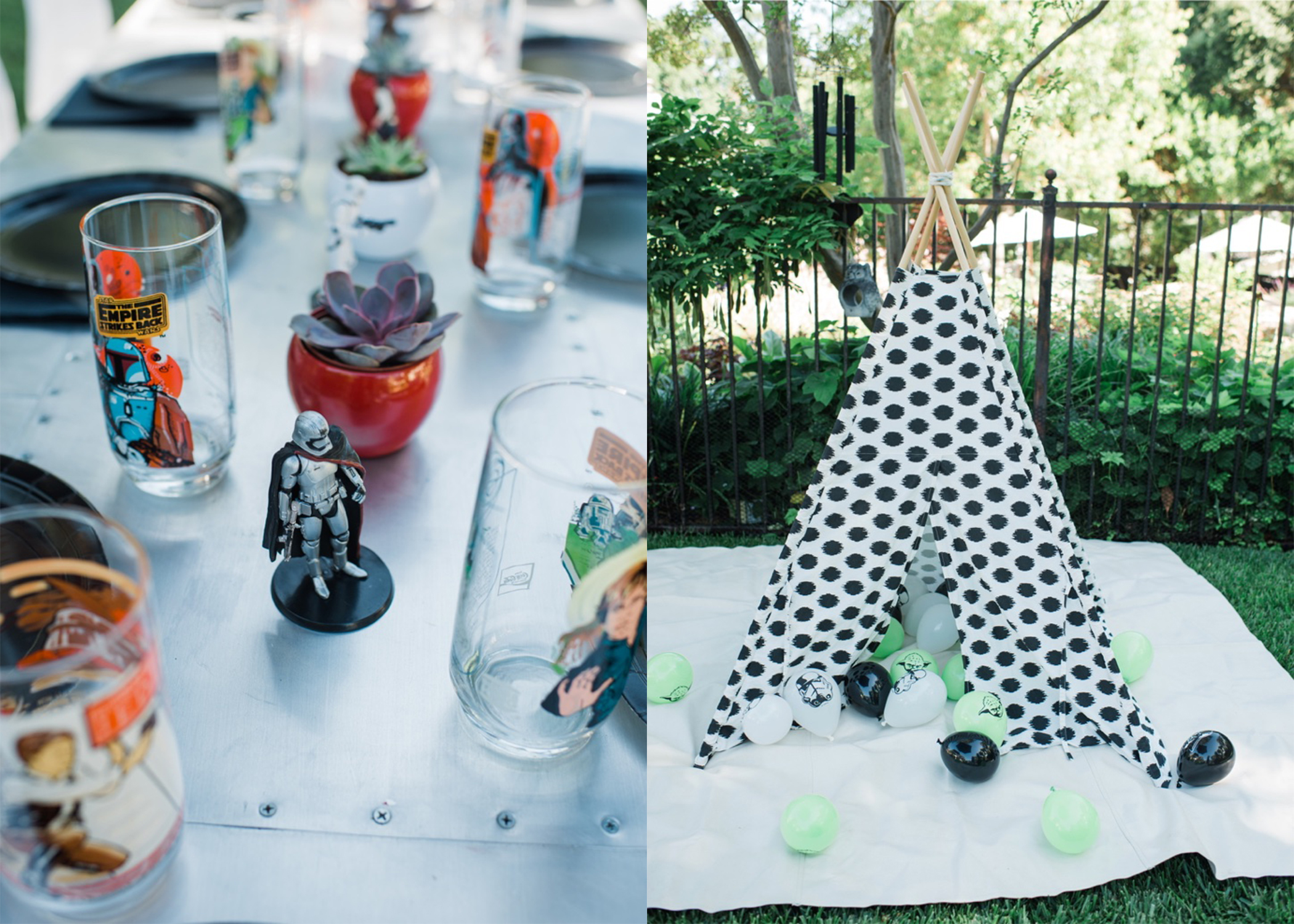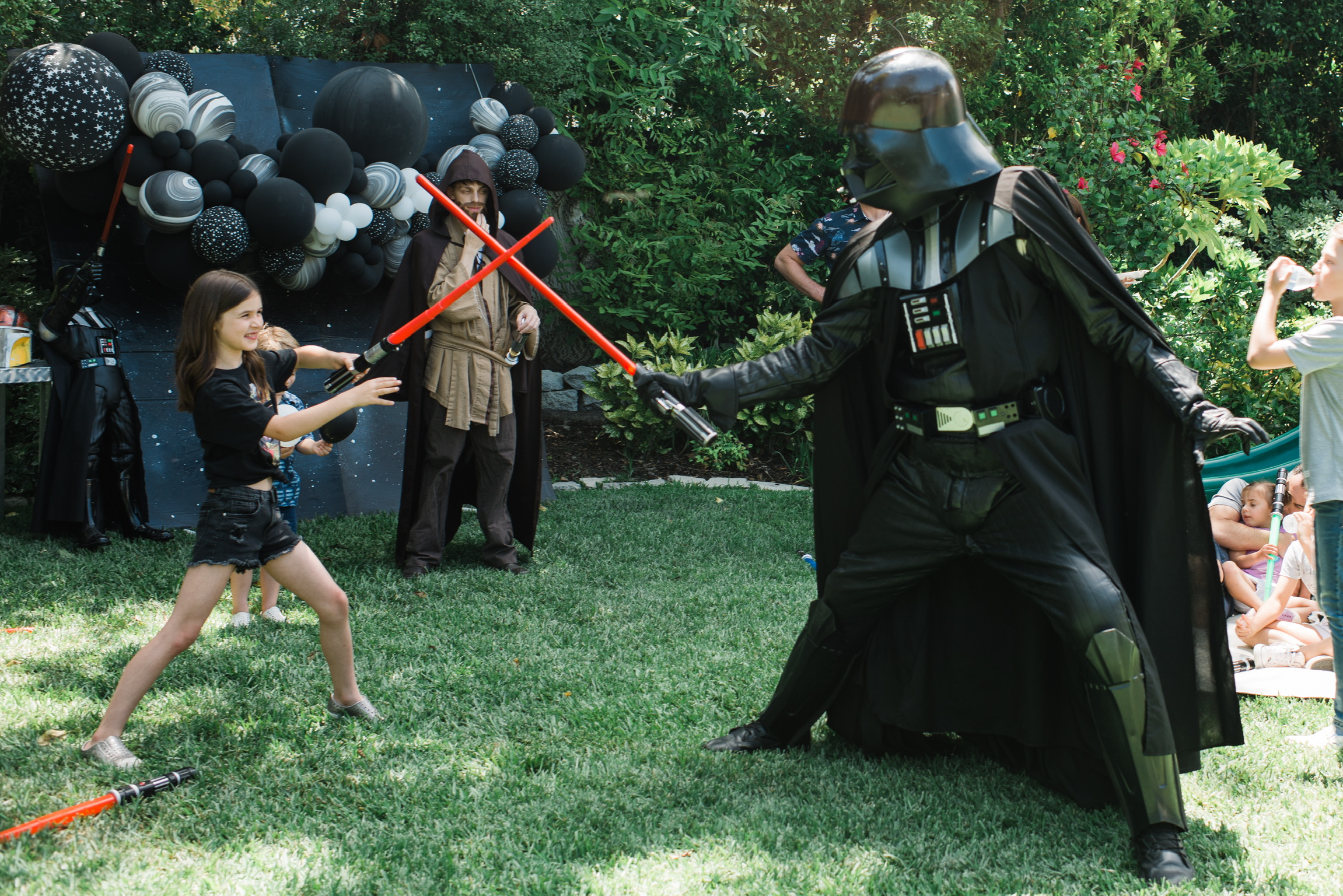 Harper dueled Darth in the ultimate battle. "Somebody has to save our skins." – Leia Organa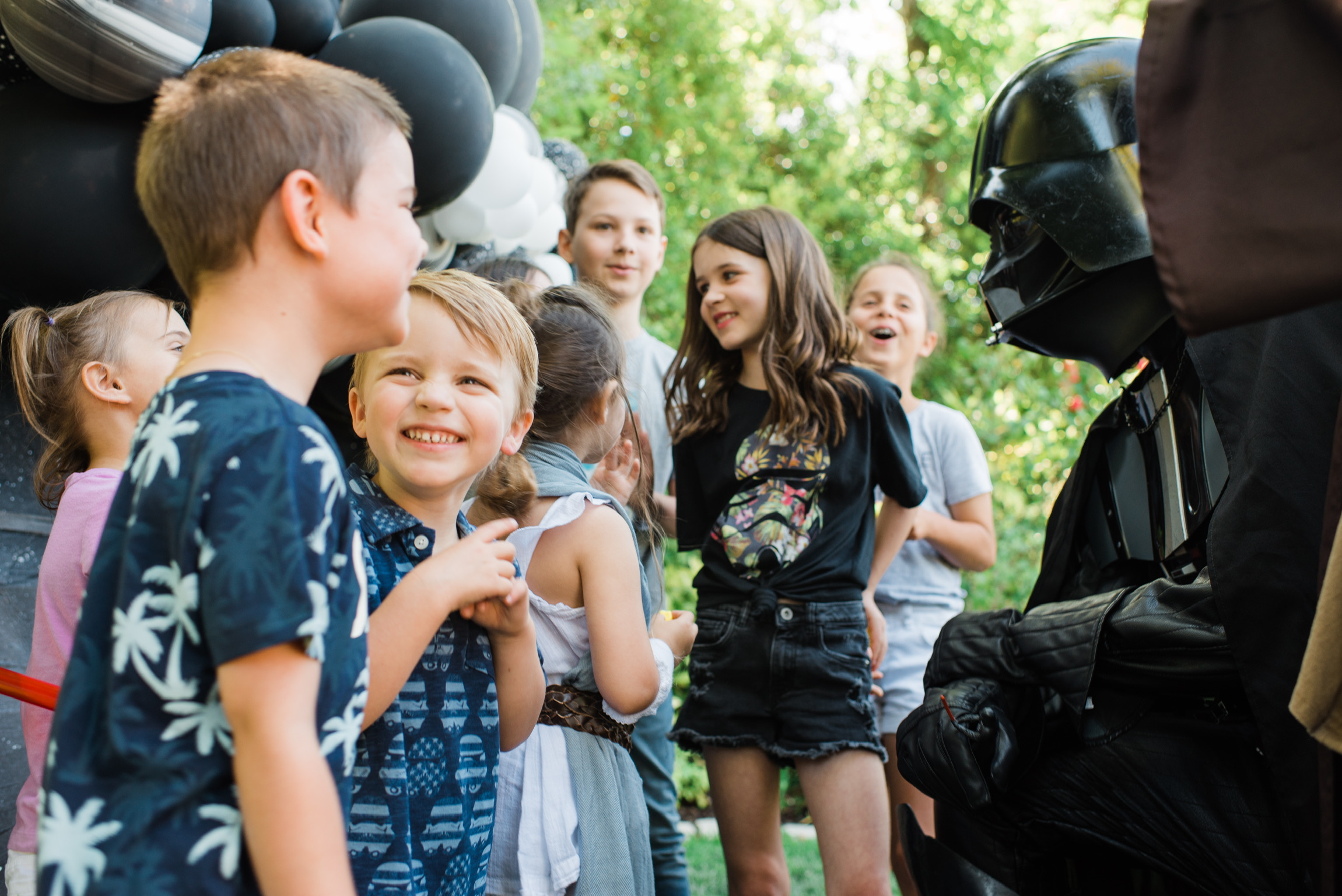 It ended with giggles and in agreement that it was time for cake!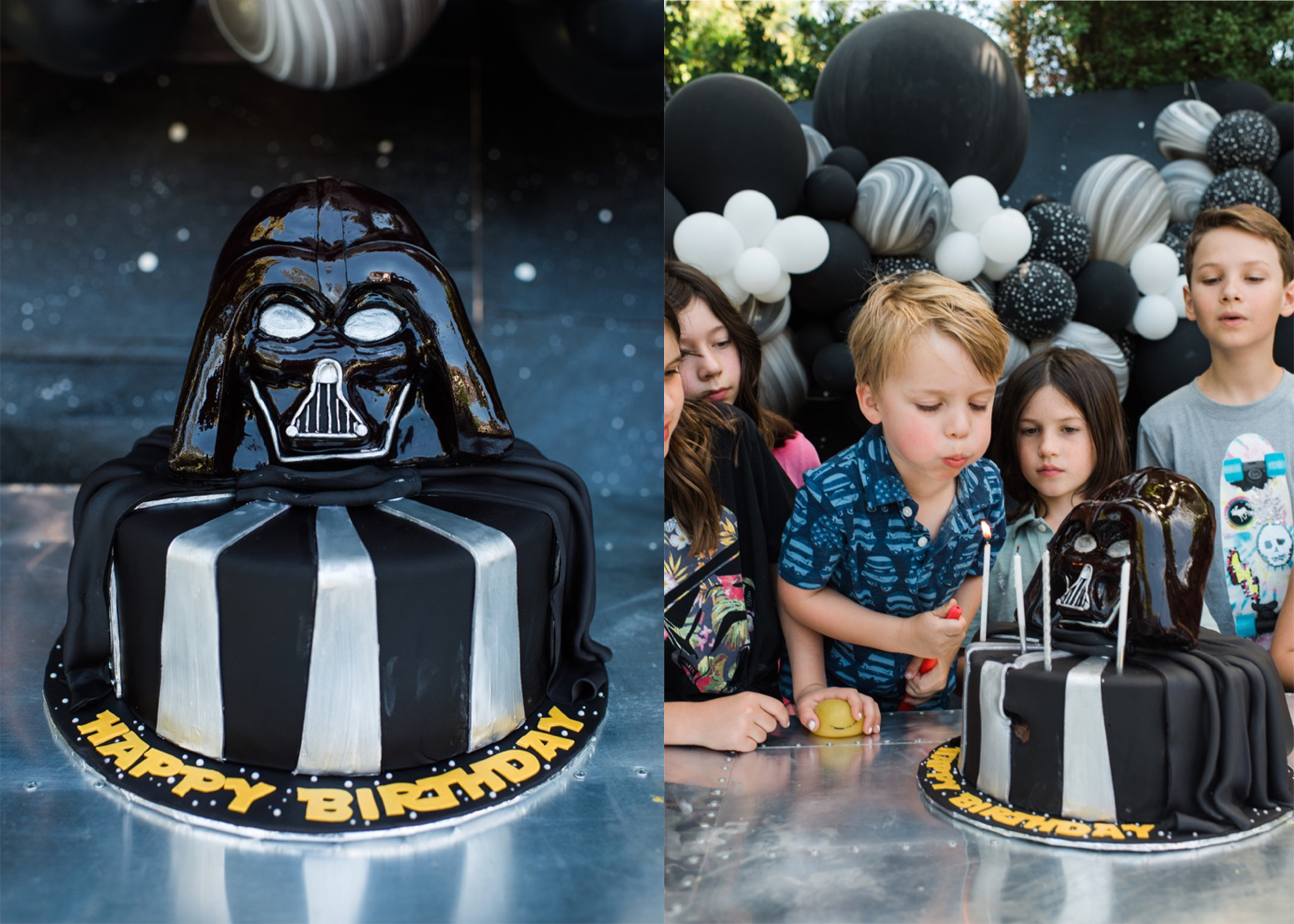 Custom cake made by none other than Rebecca Singer of Singer Sister Sweets.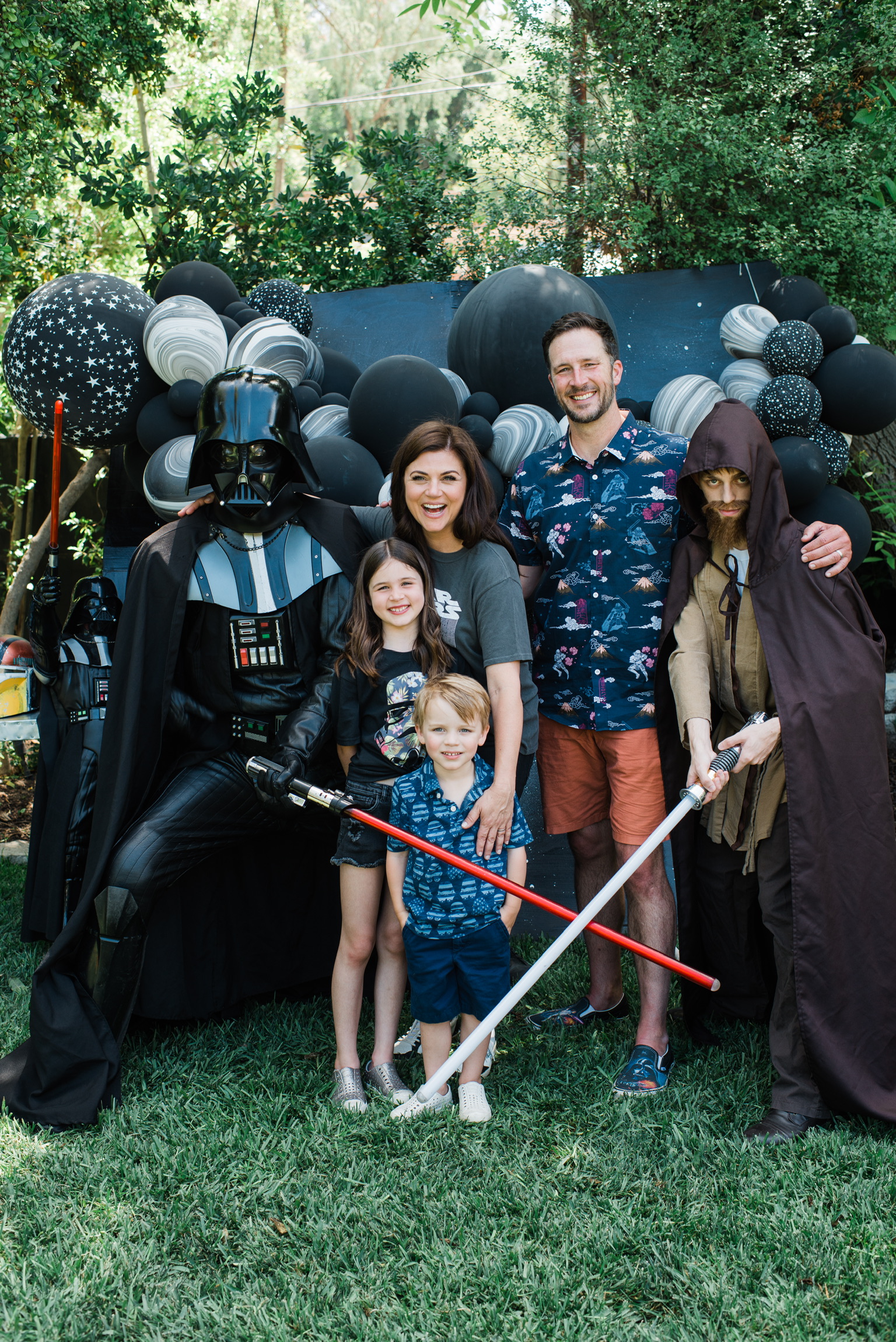 The Force sure was with us for Holt's 4th birthday!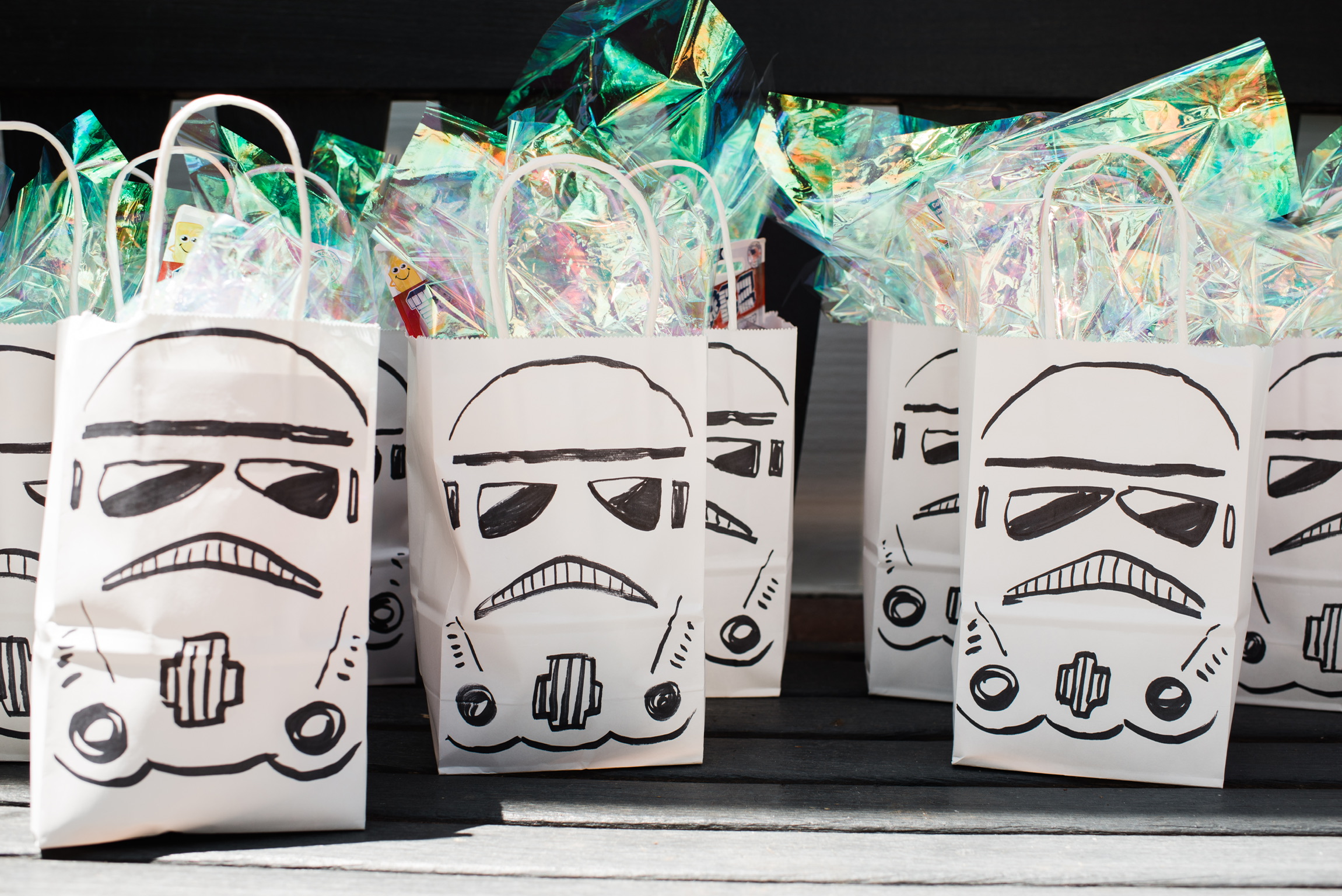 Everyone went home with Storm Trooper goodie bags, lightsabers and a little bit of extra hope.
Photos by Rebecca Sanabria