Life is sometimes about small steps that can become big steps. Little thoughts that become big thoughts.  And little worlds that become big worlds. The beauty of creating a microcosm of living things can be found in the creation of terrariums that showcase the beauty and splendor of little landscapes. These tiny creations are driven by a big imagination and a fondness for making things.

What you will need:
Clear Container
Potting Soil
Charcoal
Plant(s) – Like Ferns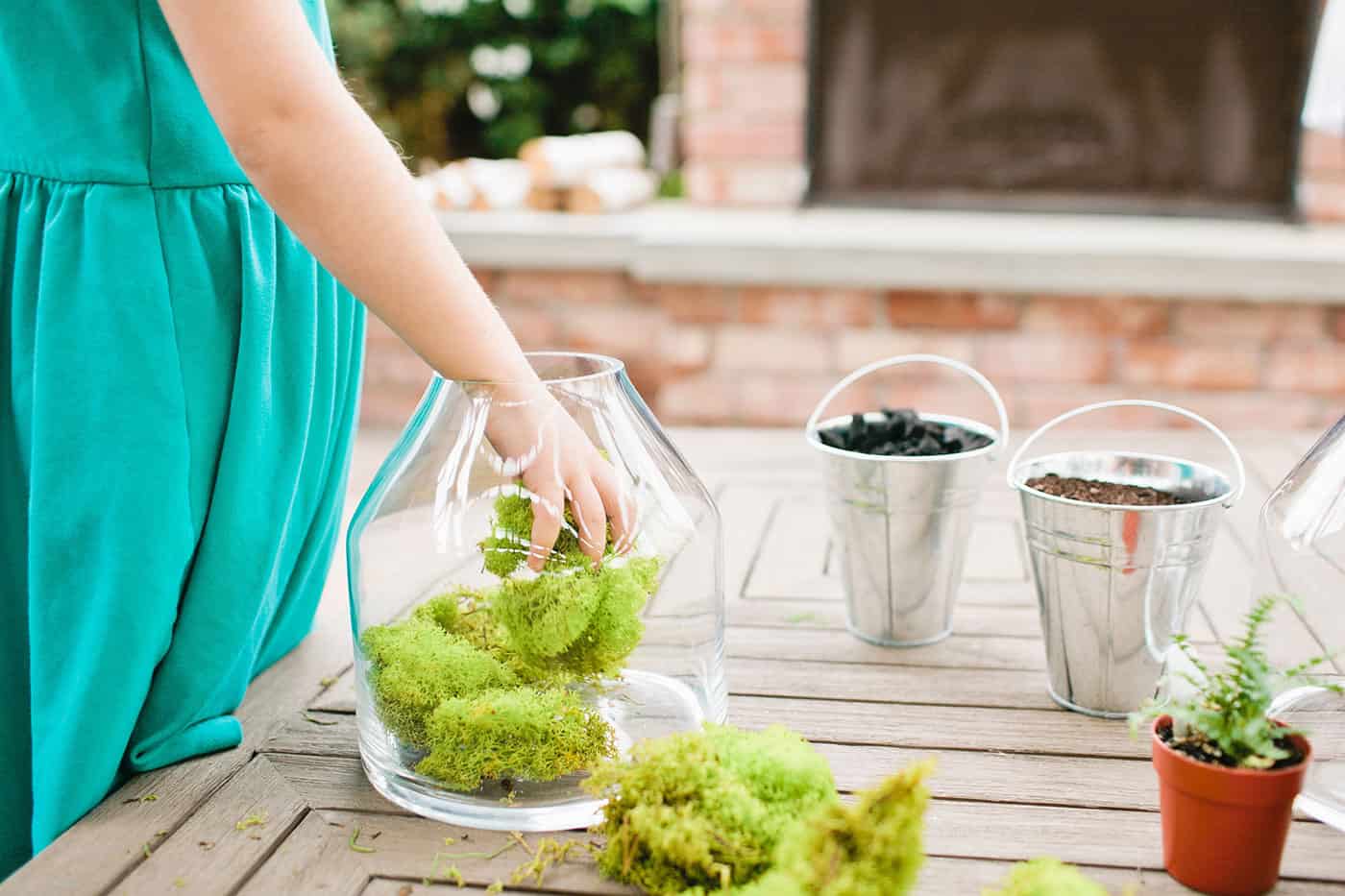 Step 1: Place moss around the edges.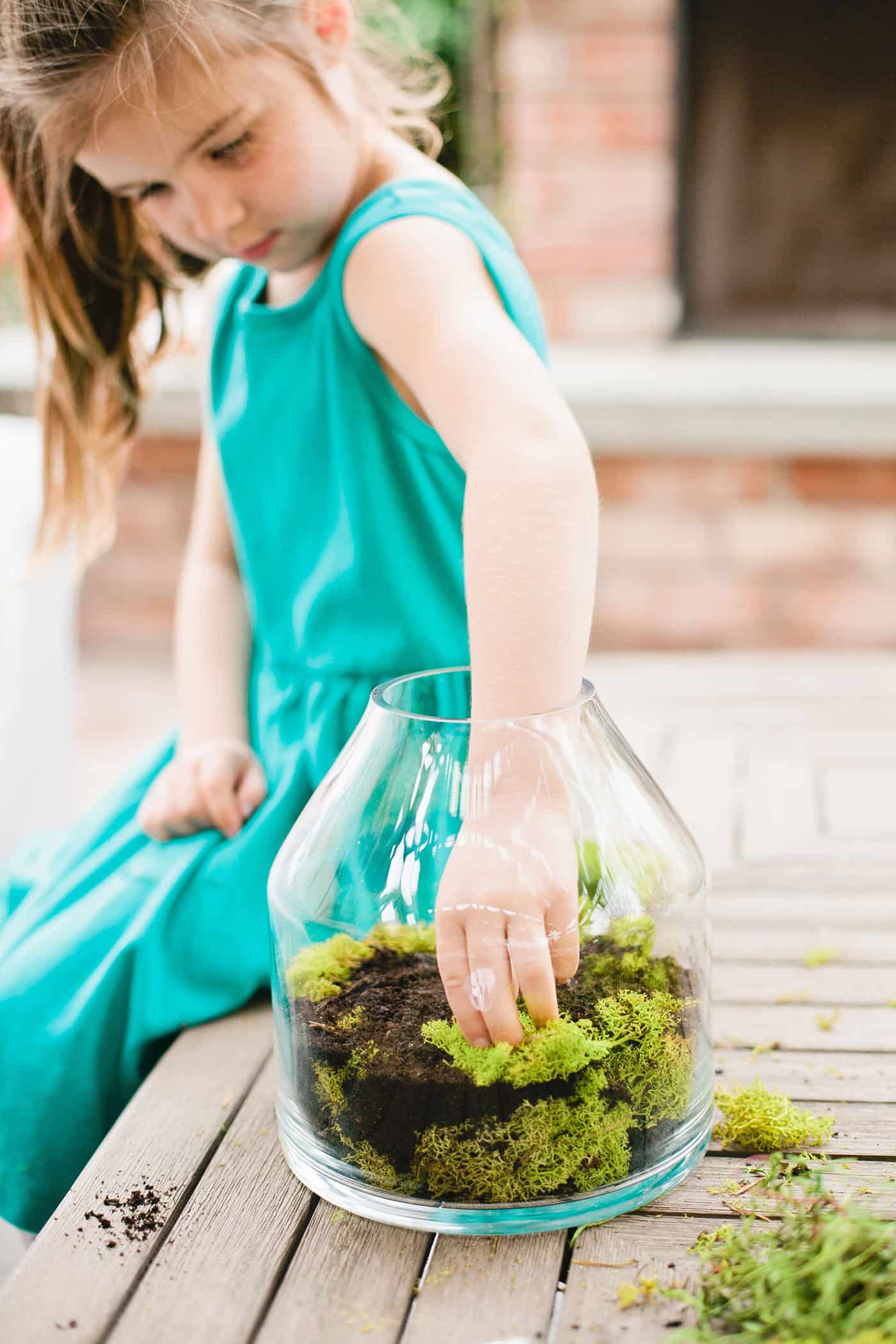 Step 2: Place charcoal in the middle of the container and fill to about 2 inches below the moss that was placed on the sides.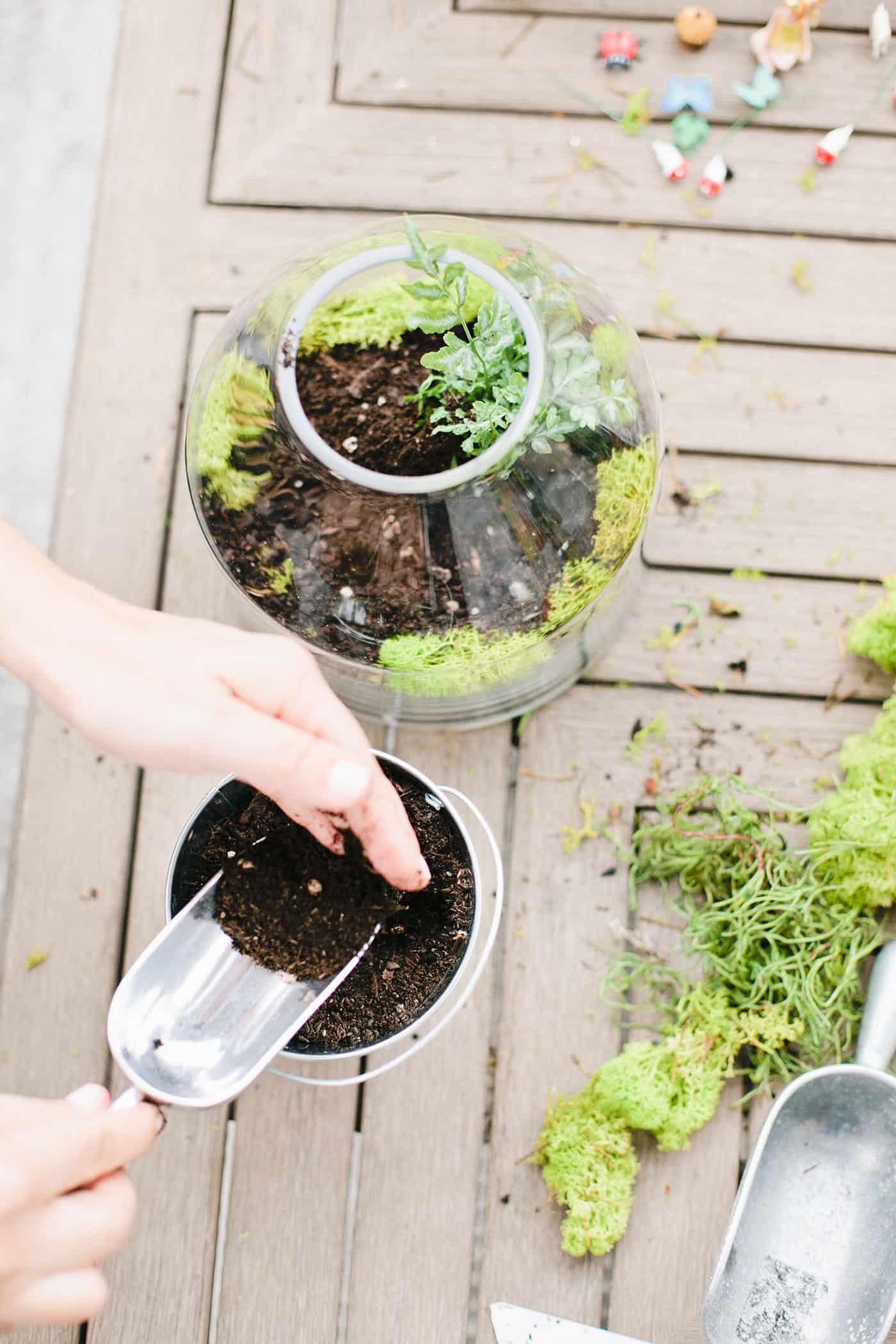 Step 3: Place about 2 inches of potting soil. Just enough to become level with the moss.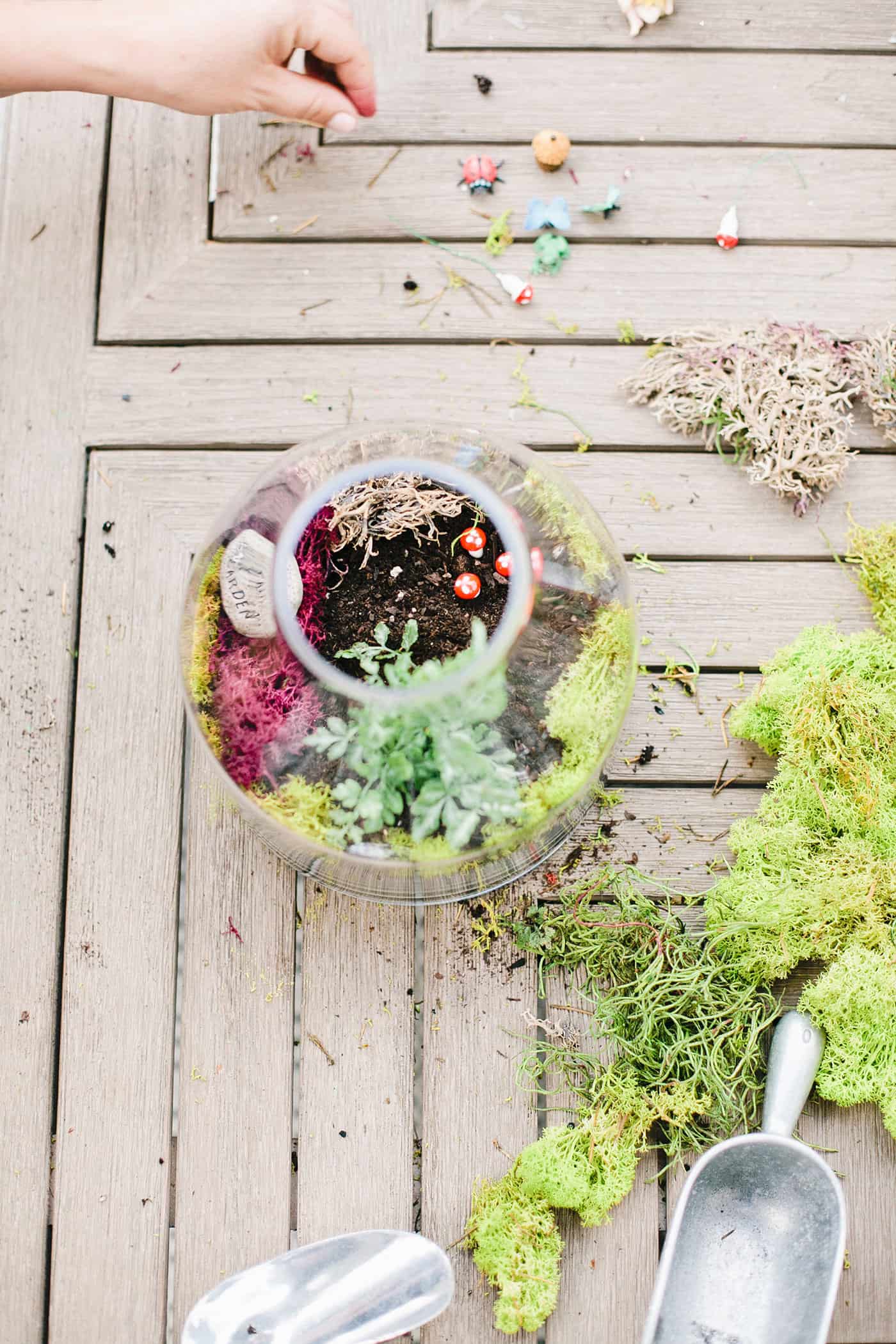 Step 4: Arrange your plants and decorative ornaments as you see fit.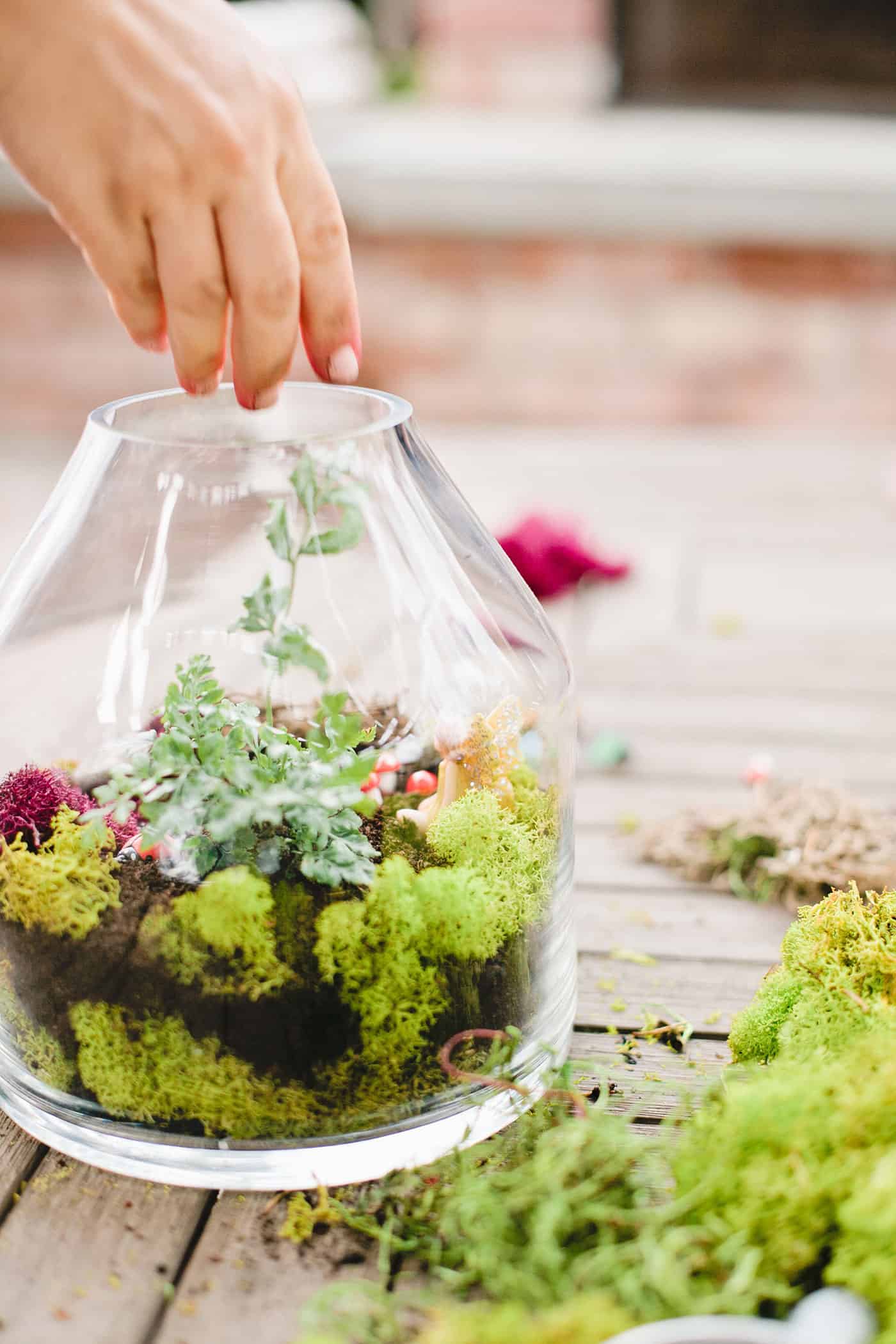 Step 5: Water lightly by spraying and place in moderate or indirect light.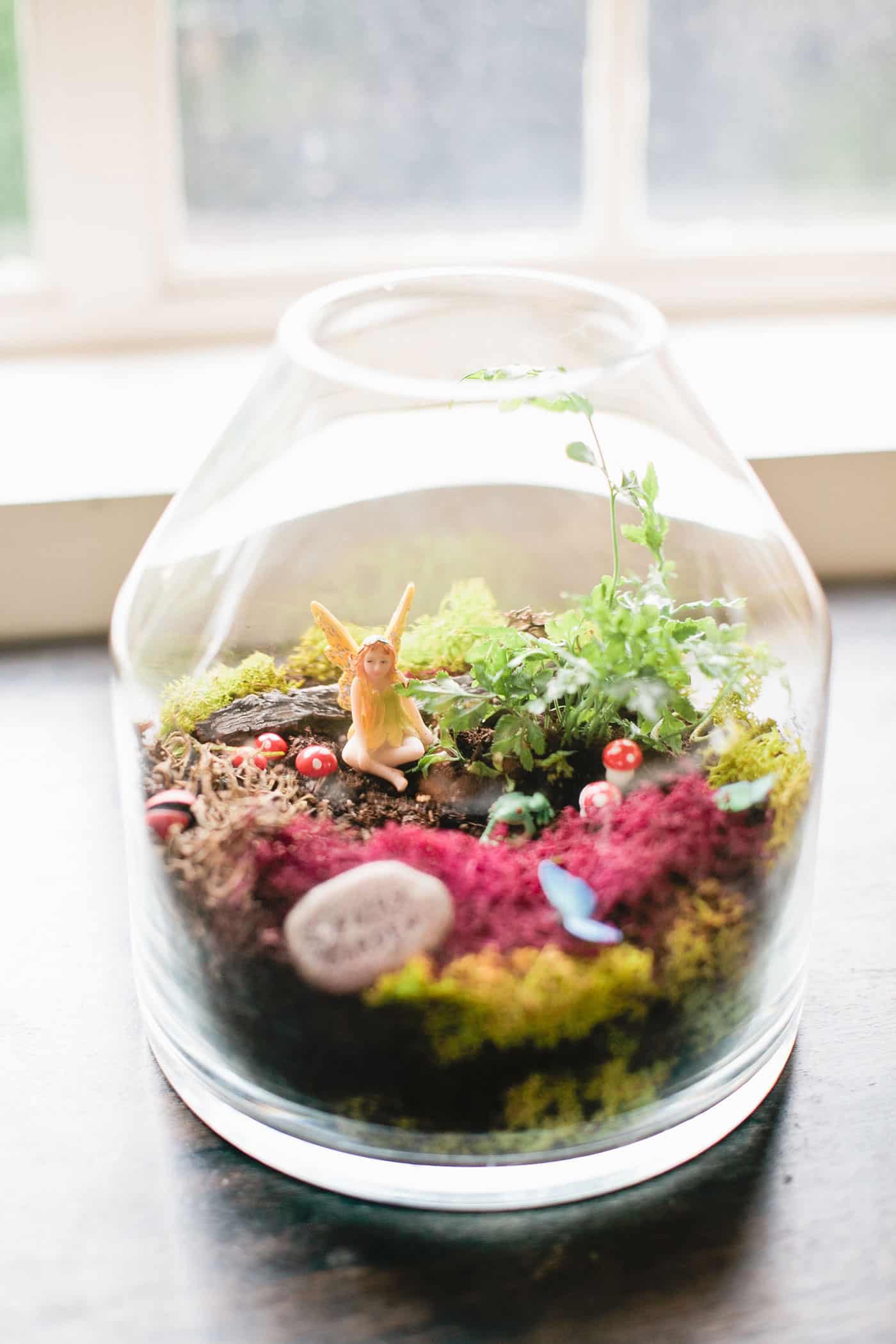 Step 6: Enjoy!
Photos by Megan Welker