This is a perfect project for kids. There's nothing better than a homemade Valentines card that your child makes for her classmates, teachers, family or friends.
What you will need:
Scissors
Hole puncher
Yarn
Plastic lacing needles
Craft paper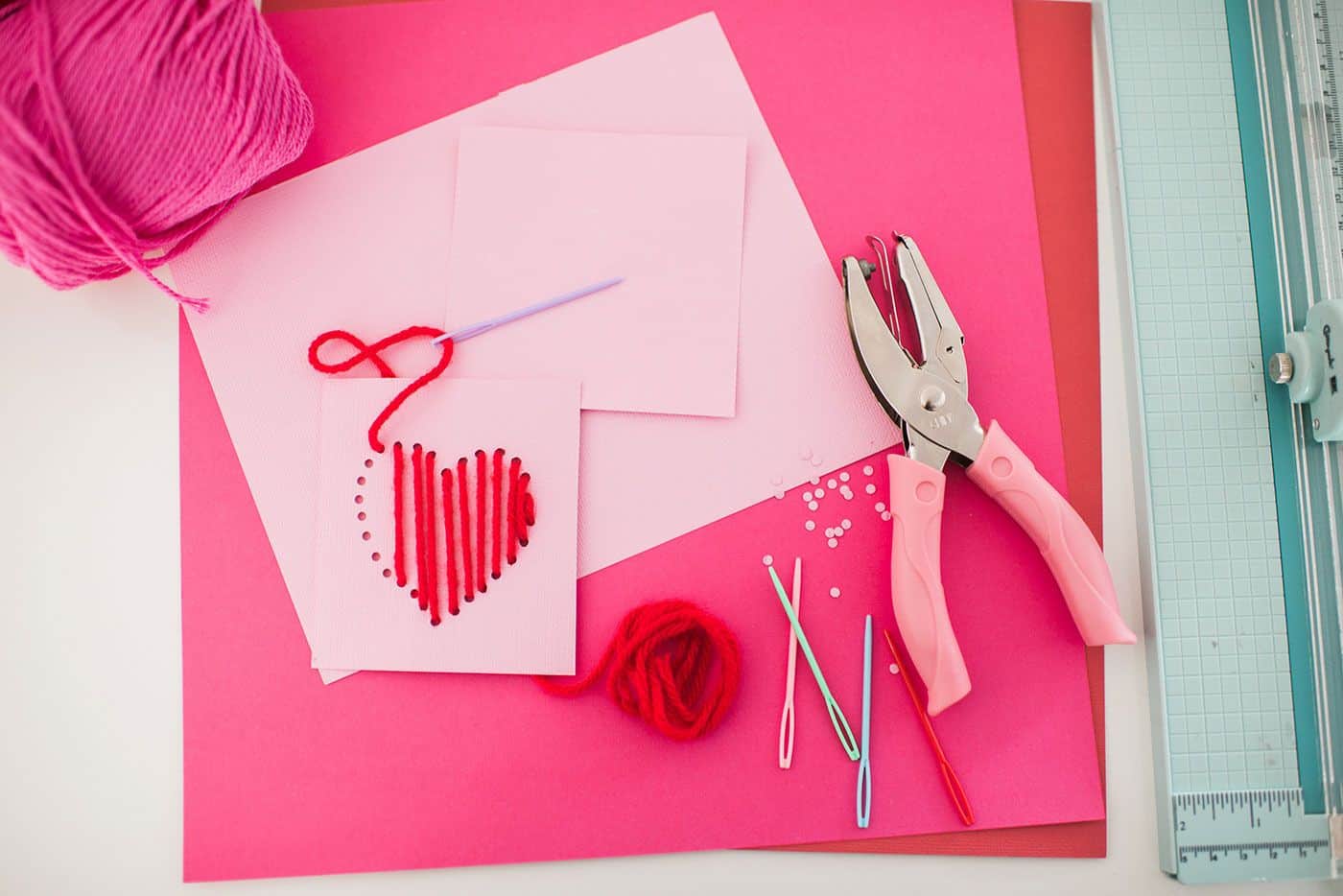 Cut out your craft paper in the size of the card you're creating. Then with the hole puncher, punch out holes in the shape of a heart an X and O making sure to leave some space between each hole.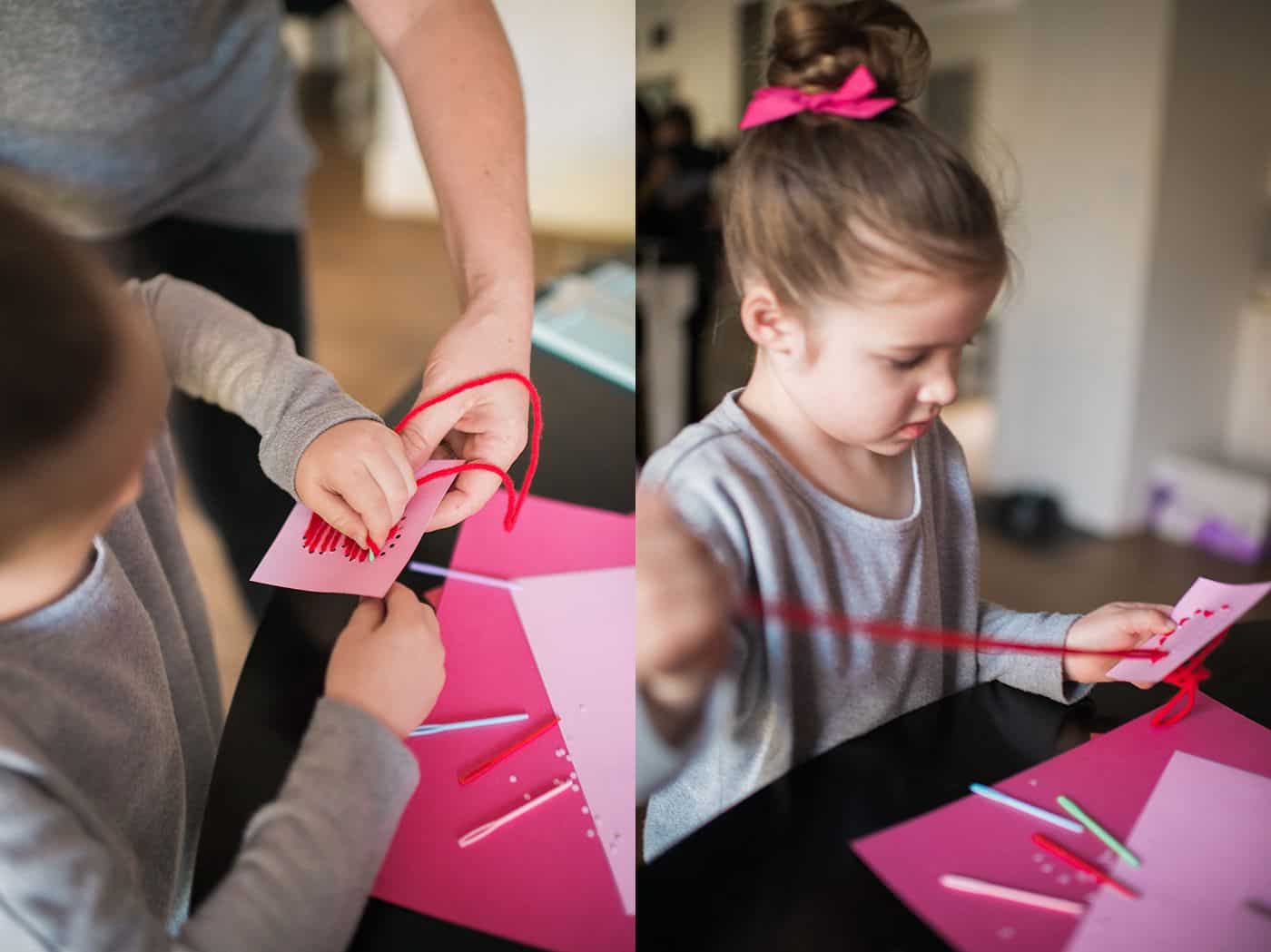 Next, lace your needle with your yarn and start lacing the yarn thru your shape on your craft paper. I always tie off and finish the yarn on the backside so the front stays nice and neat.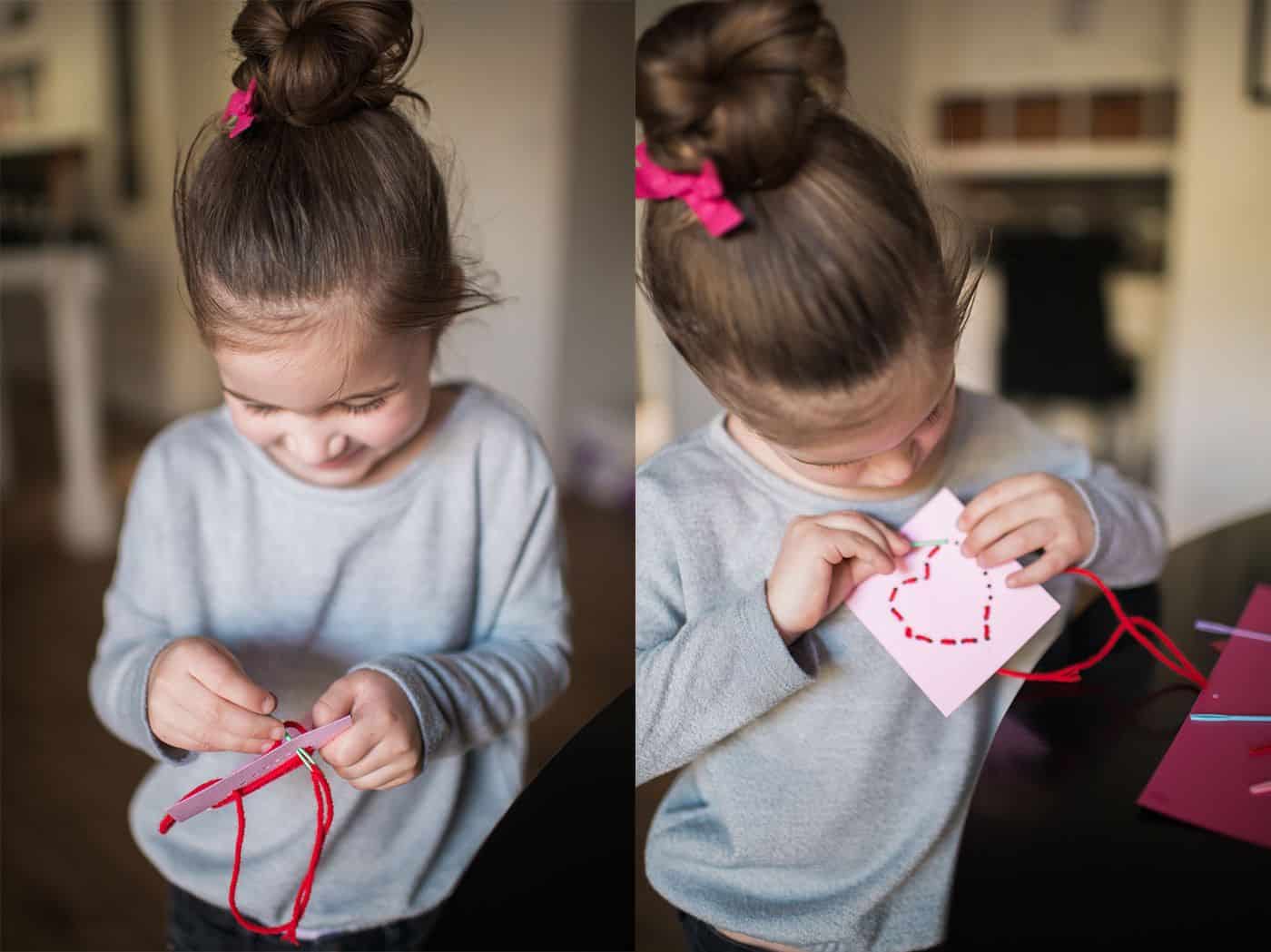 Then you can sign your name anywhere on the card and give to your favorite Valentine.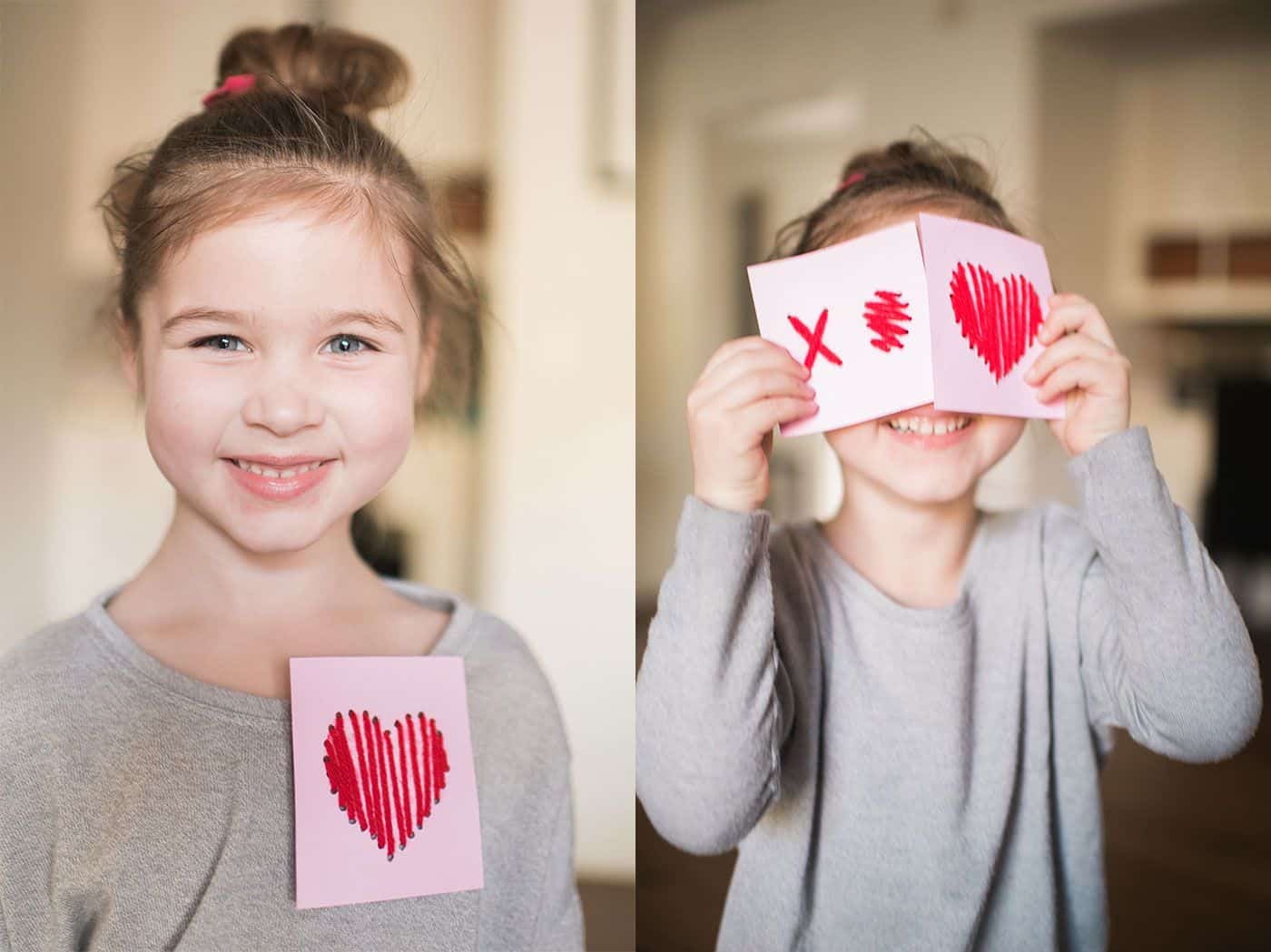 Photos by Rebecca Sanabria.