What better way to celebrate turning one than having a fiesta? Fiestas are defined as celebrations with music enjoyed with people you love. So I knew that would work perfectly to honor our baby boys first birthday.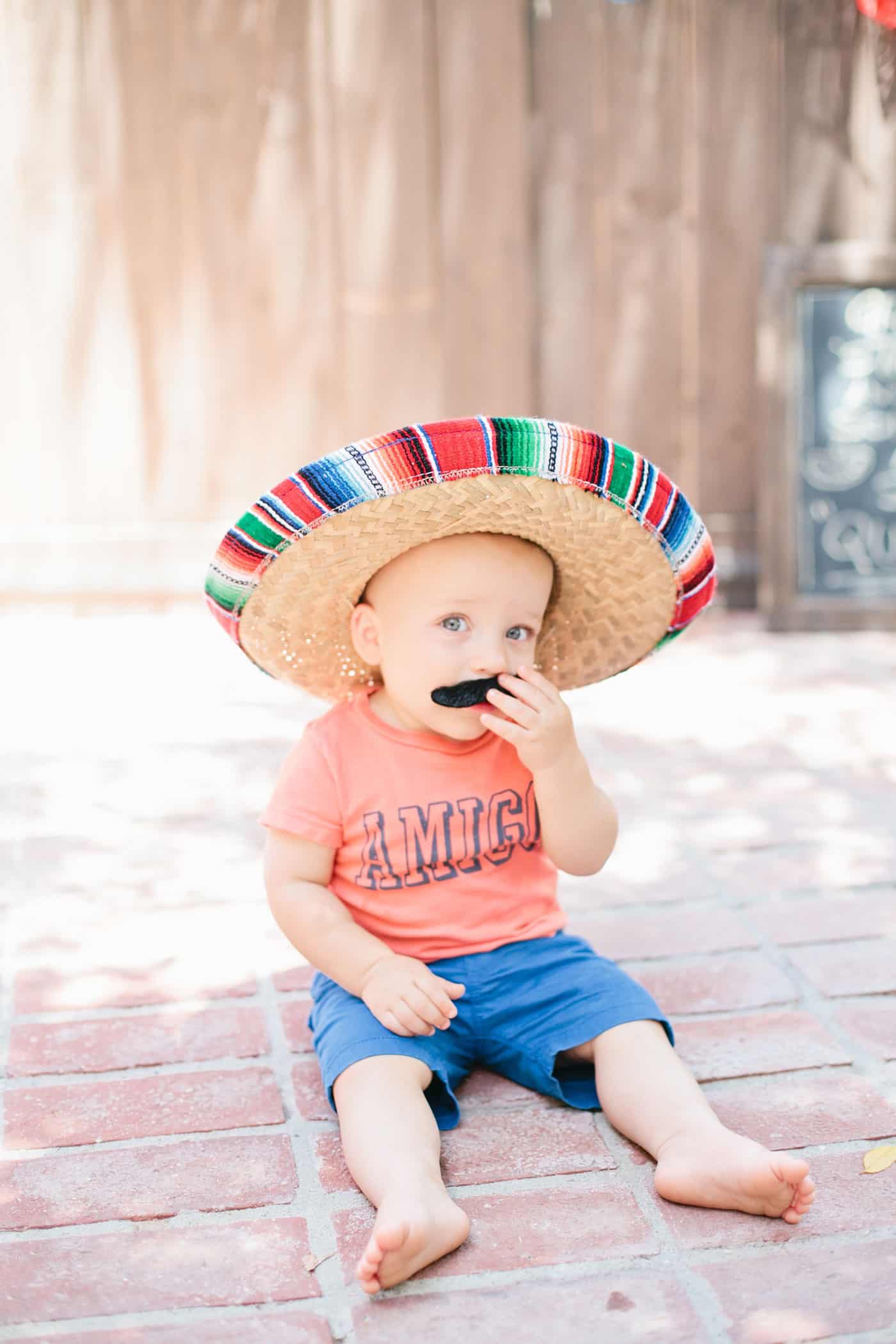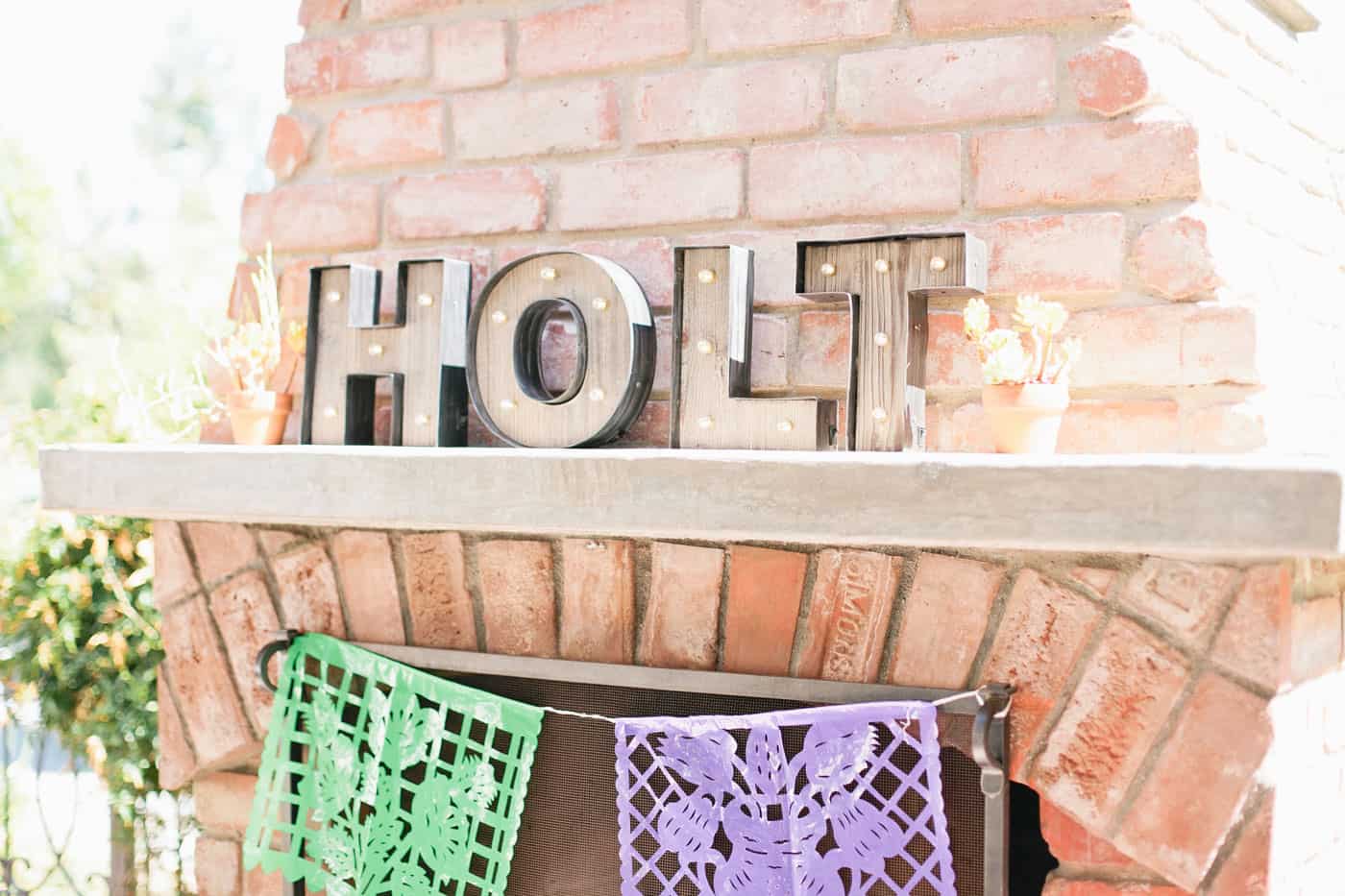 I began with designing the invitation with my dear friend Jen Lover and using a silly play on a Spanish saying incorporating Holt's name.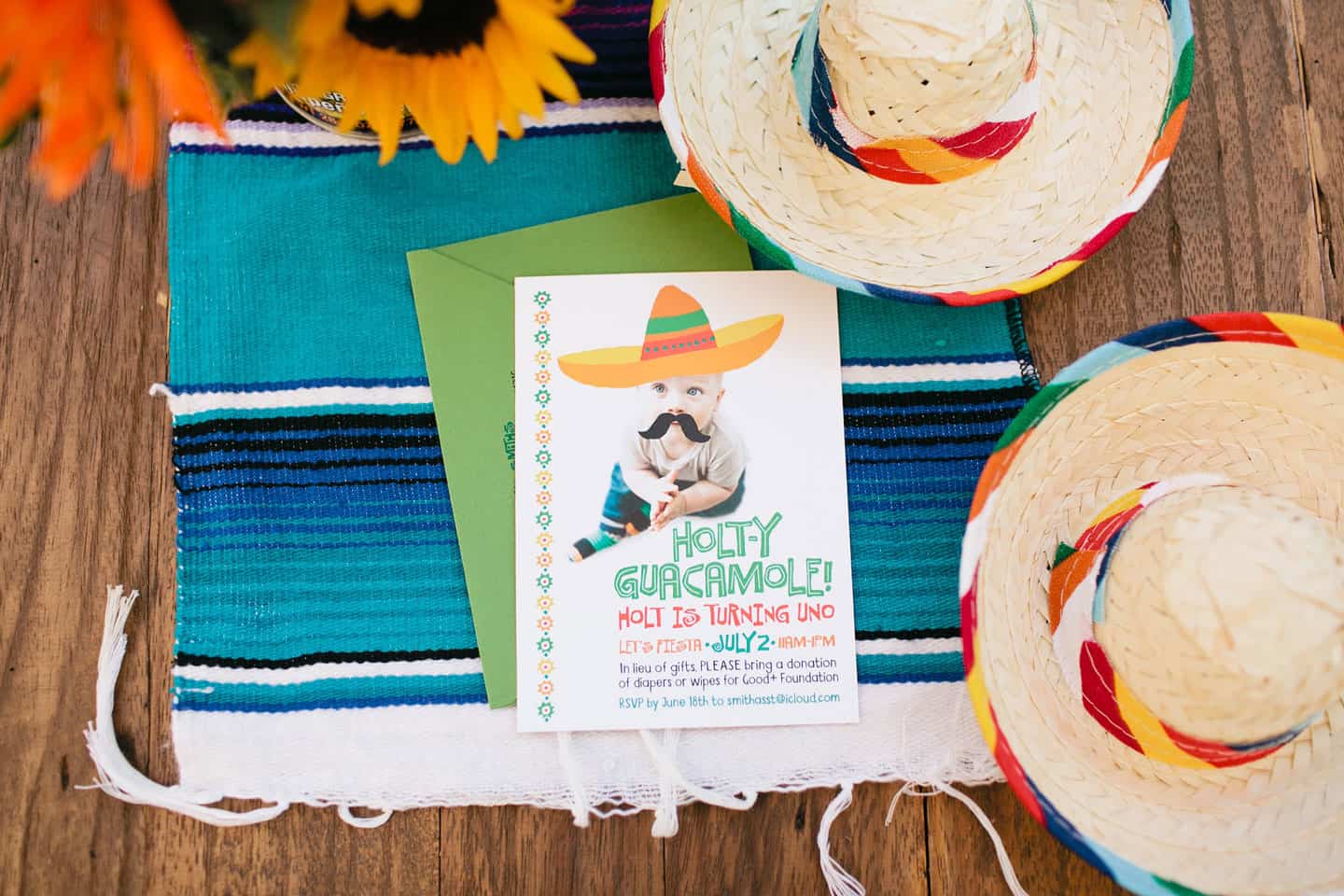 Then it was real party planning time. I found sombreros in kid and adult sizes and fun mustache stickers. I figured we would definitely want a photo station with these fun props. So we used beautiful old wooden carved doors from Jake Duke Rentals that I then hung Mexican flags on.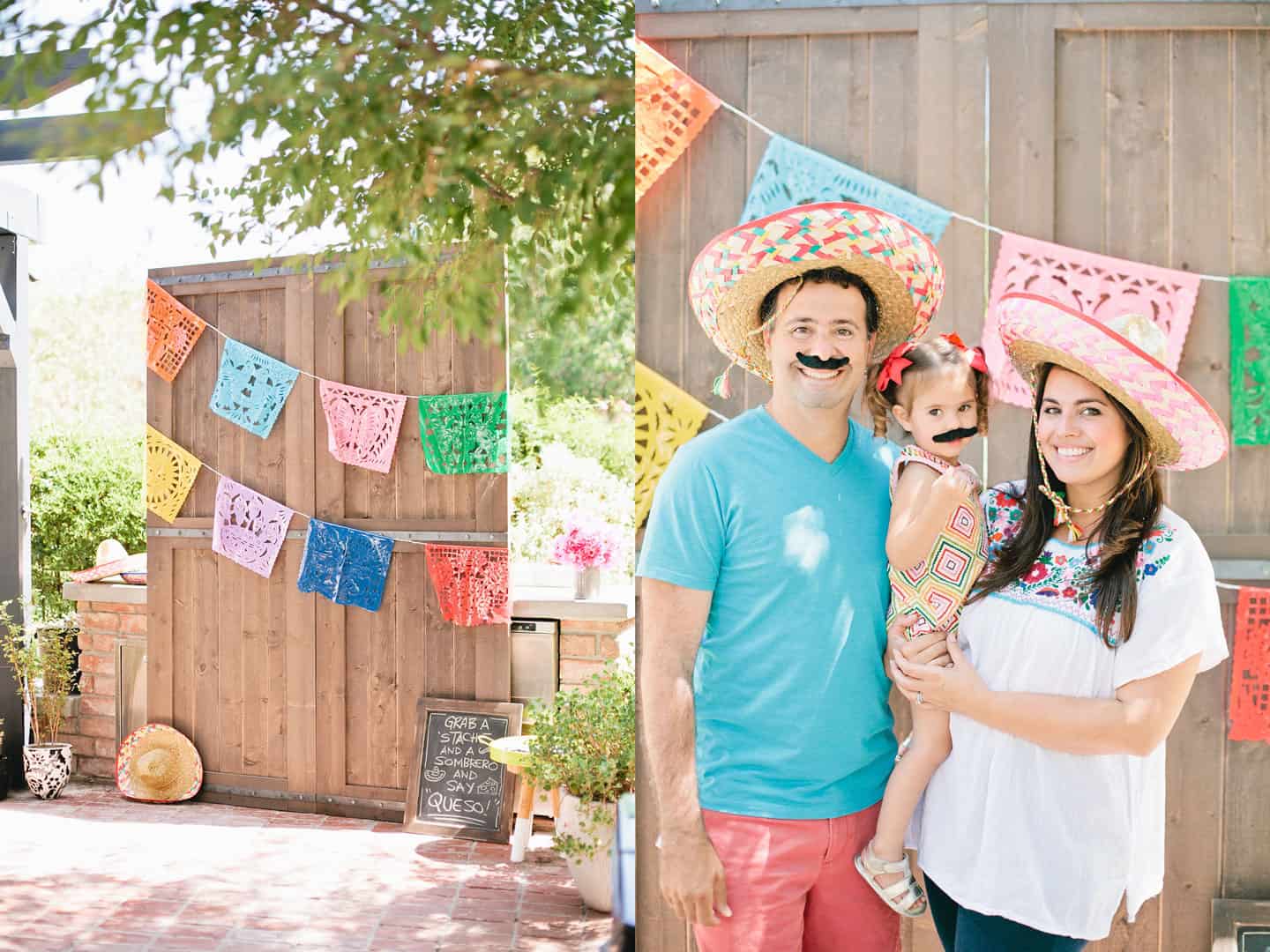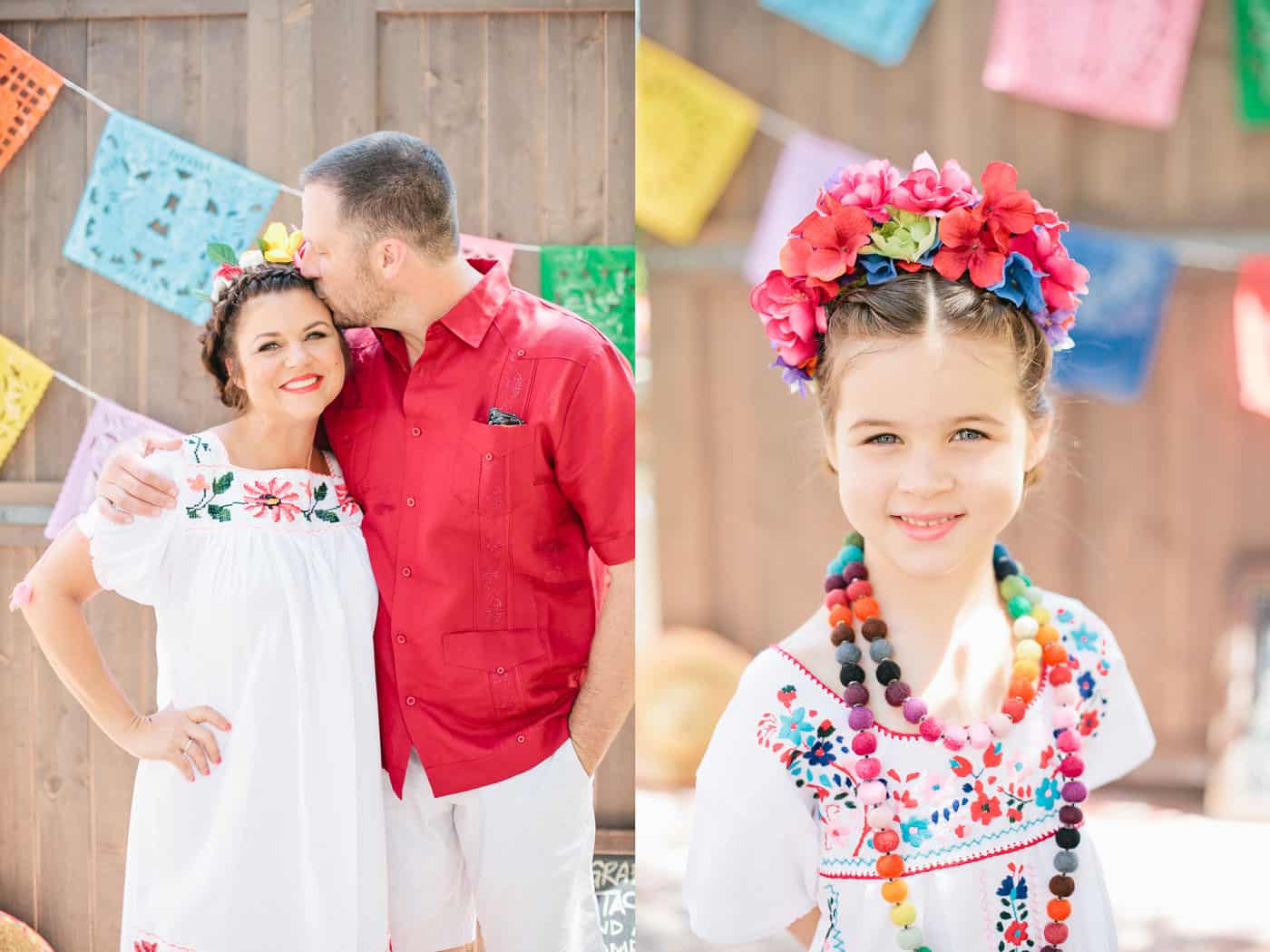 The rustic tables, also by Jake Duke Rentals, were decorated by using Mexican cans for the flower centerpieces, Mexican serape table runners and hung extra sombreros around the chairs. I placed authentic Mexican bowls filled with salsa and guacamole and then placed the tortilla chips in brown paper lunch bags that I folded down half way.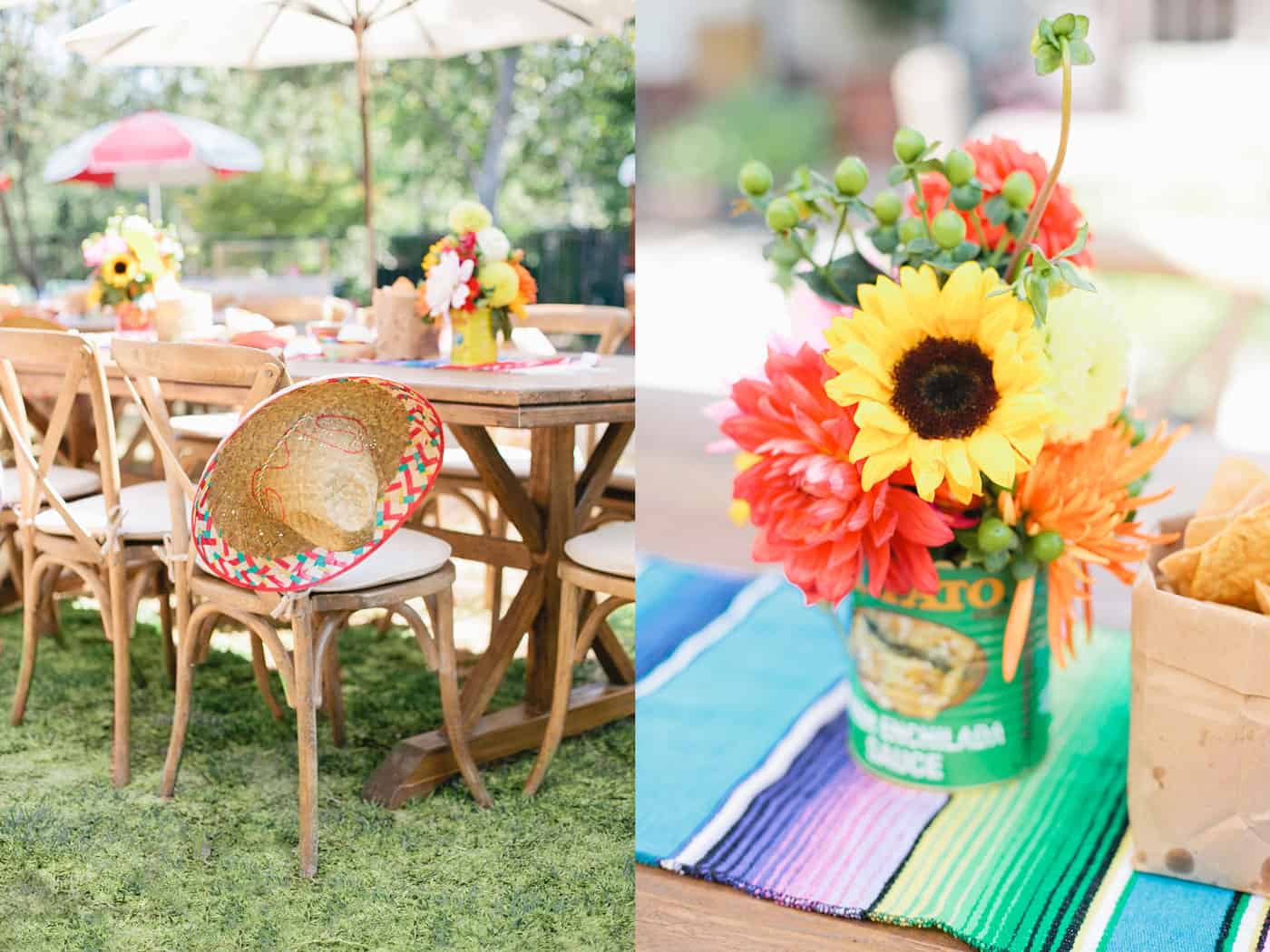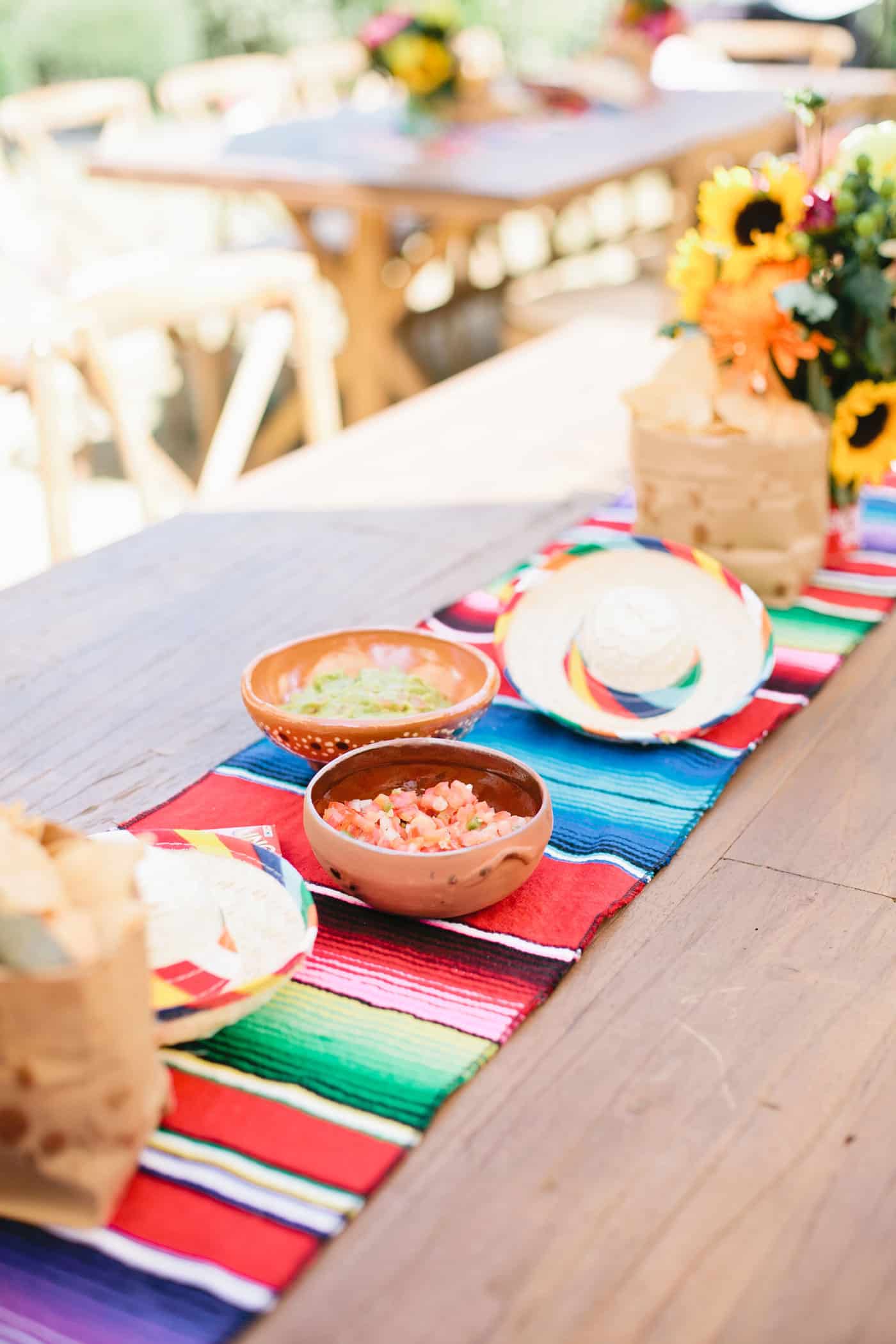 The food we had an El Tapatio style taco cart as well as yummy churros. The bar was set up with beautiful bright colored stemware which served wine, beer and fun Mexican sodas. Throw in a margarita machine and let the party begin!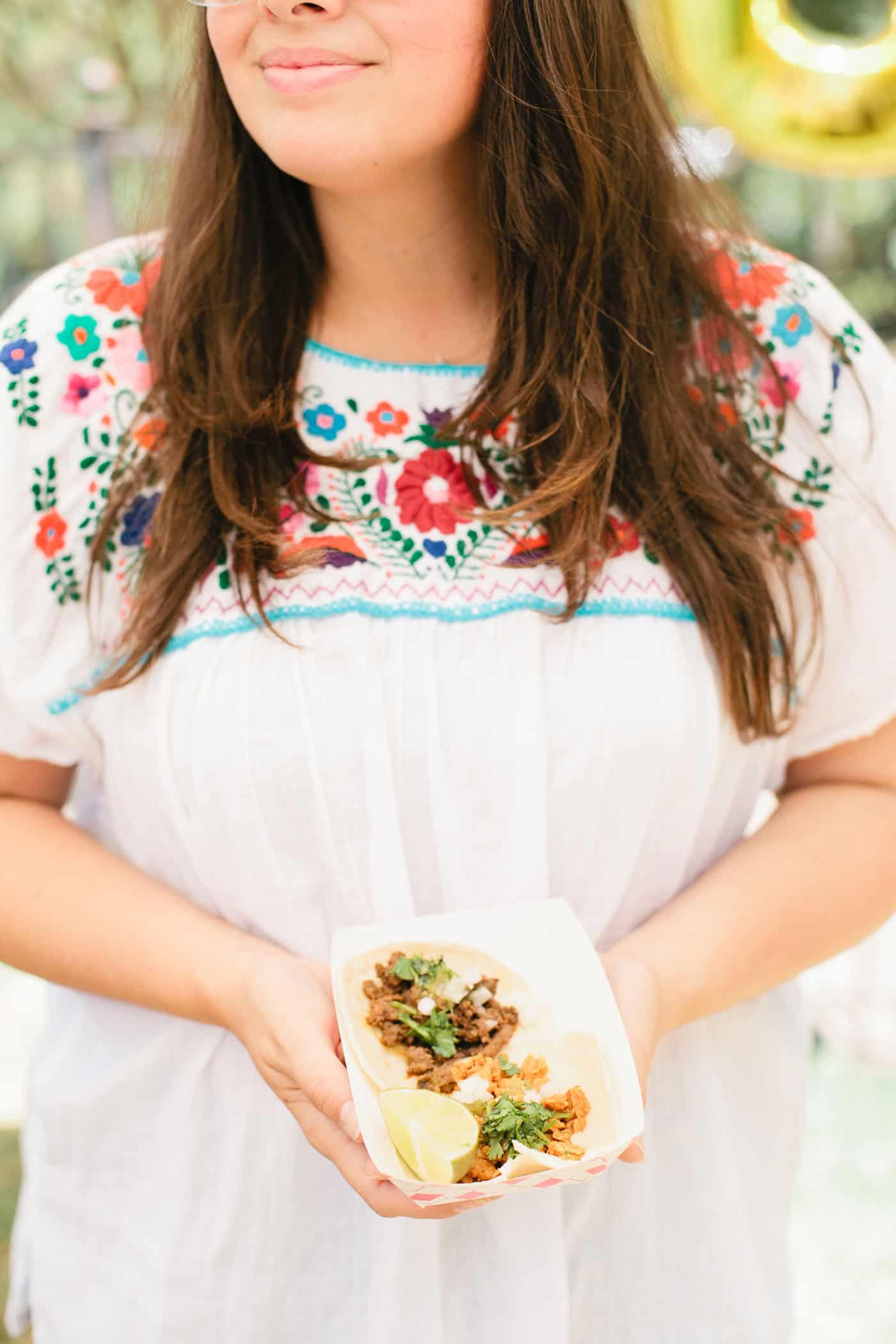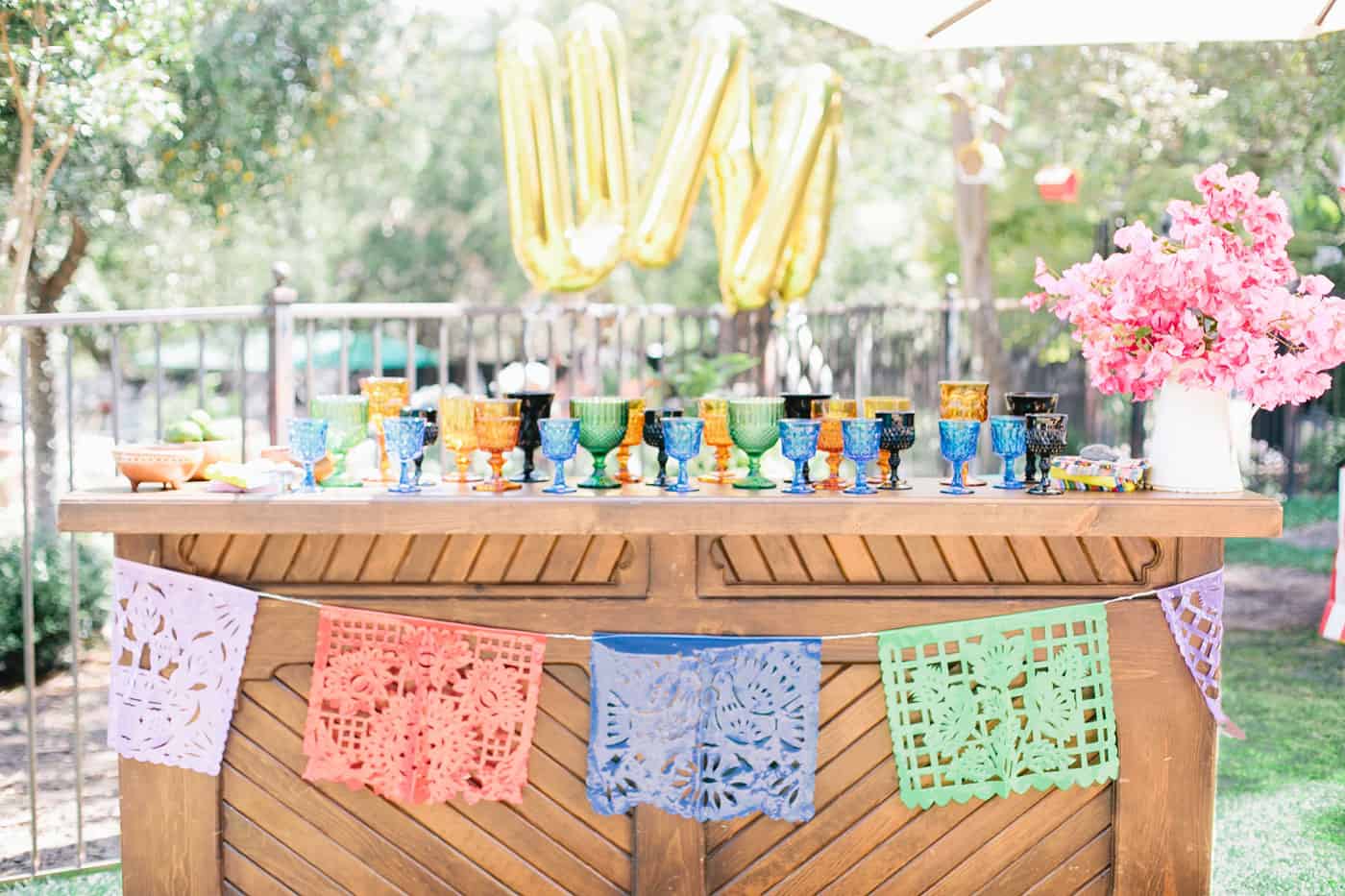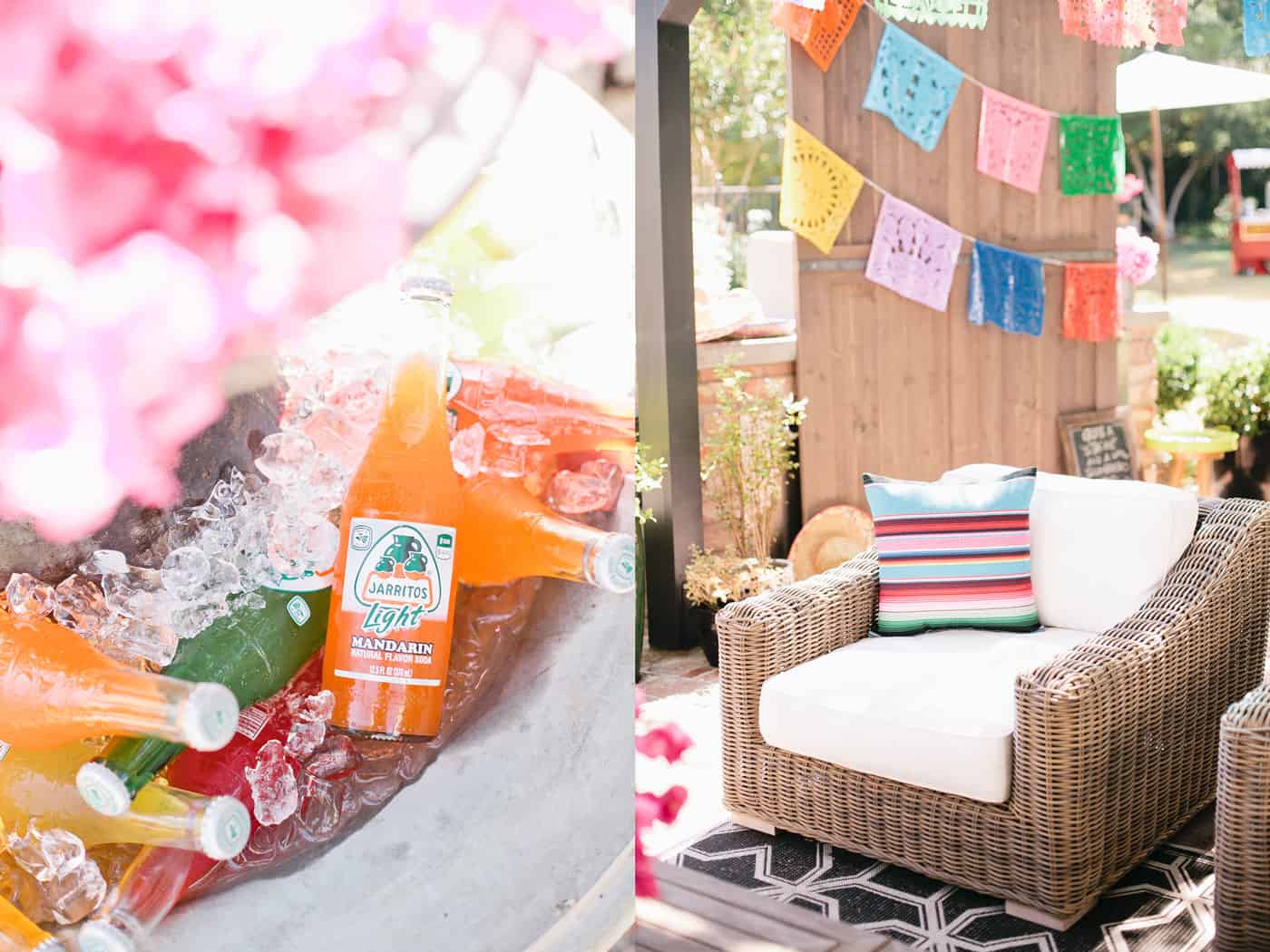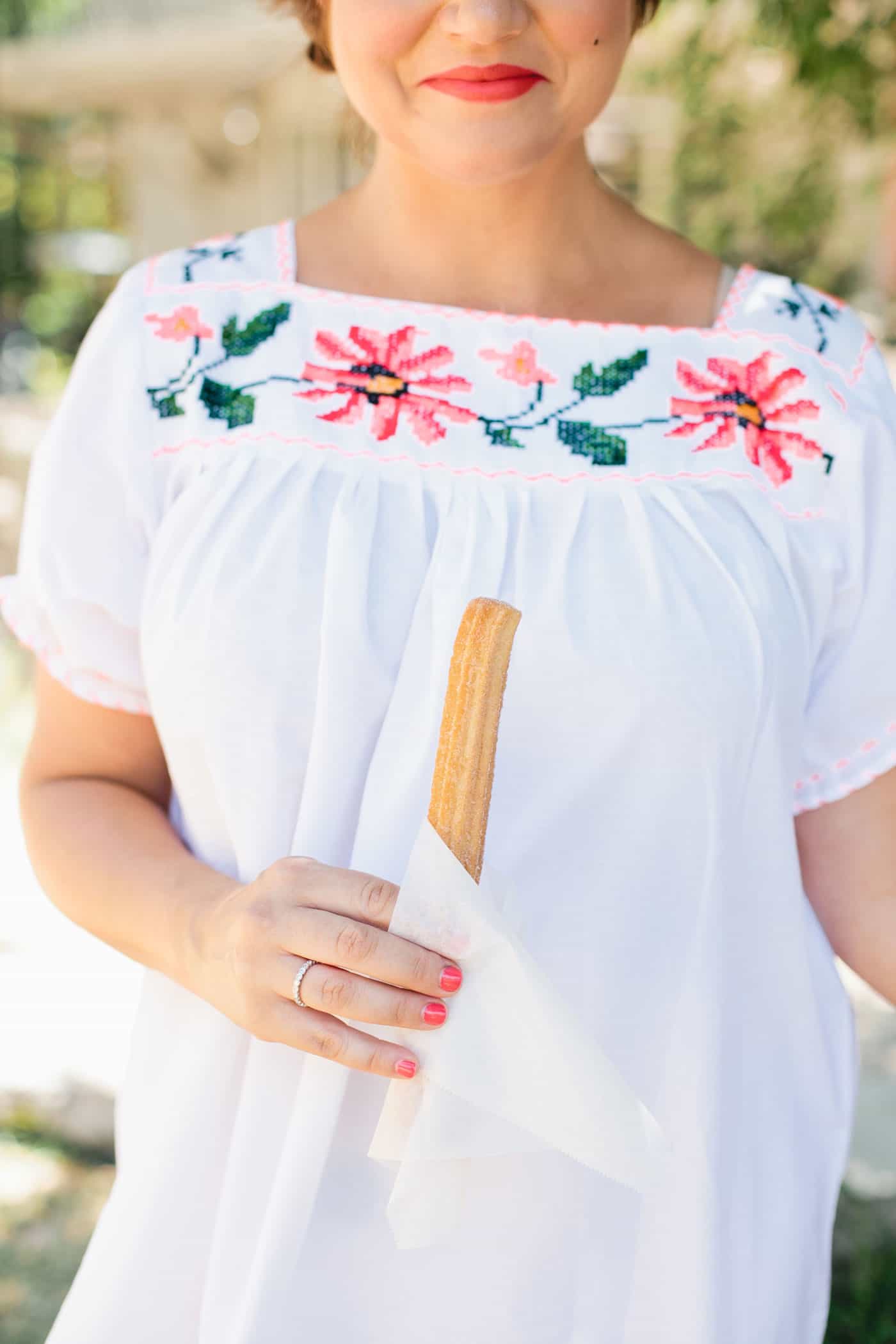 And can we talk about the cake? I was recommended to Rebecca Singer of Singer Sisters Sweets. I told her what I was wanting and she nailed it out of the park. The cake was stunning!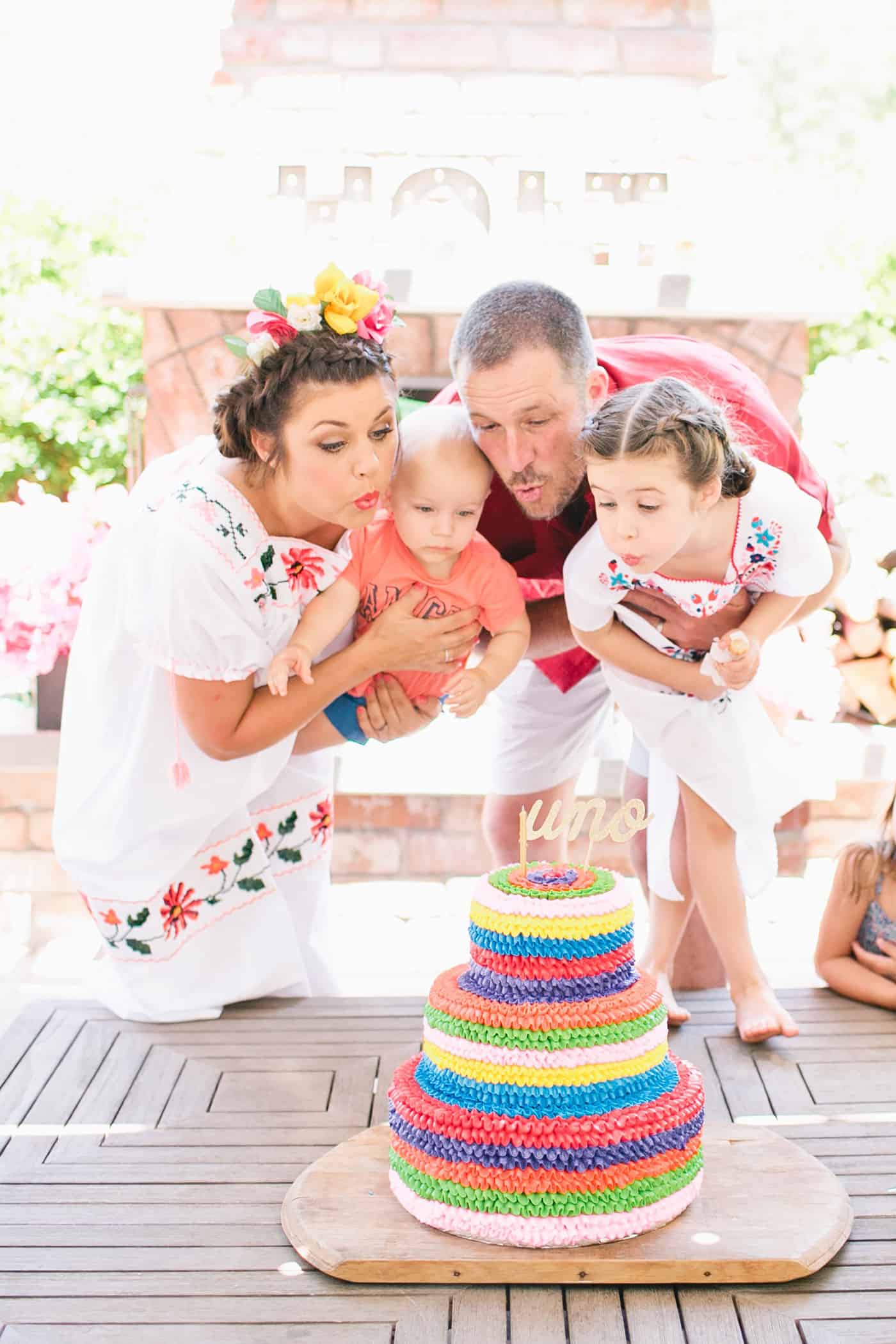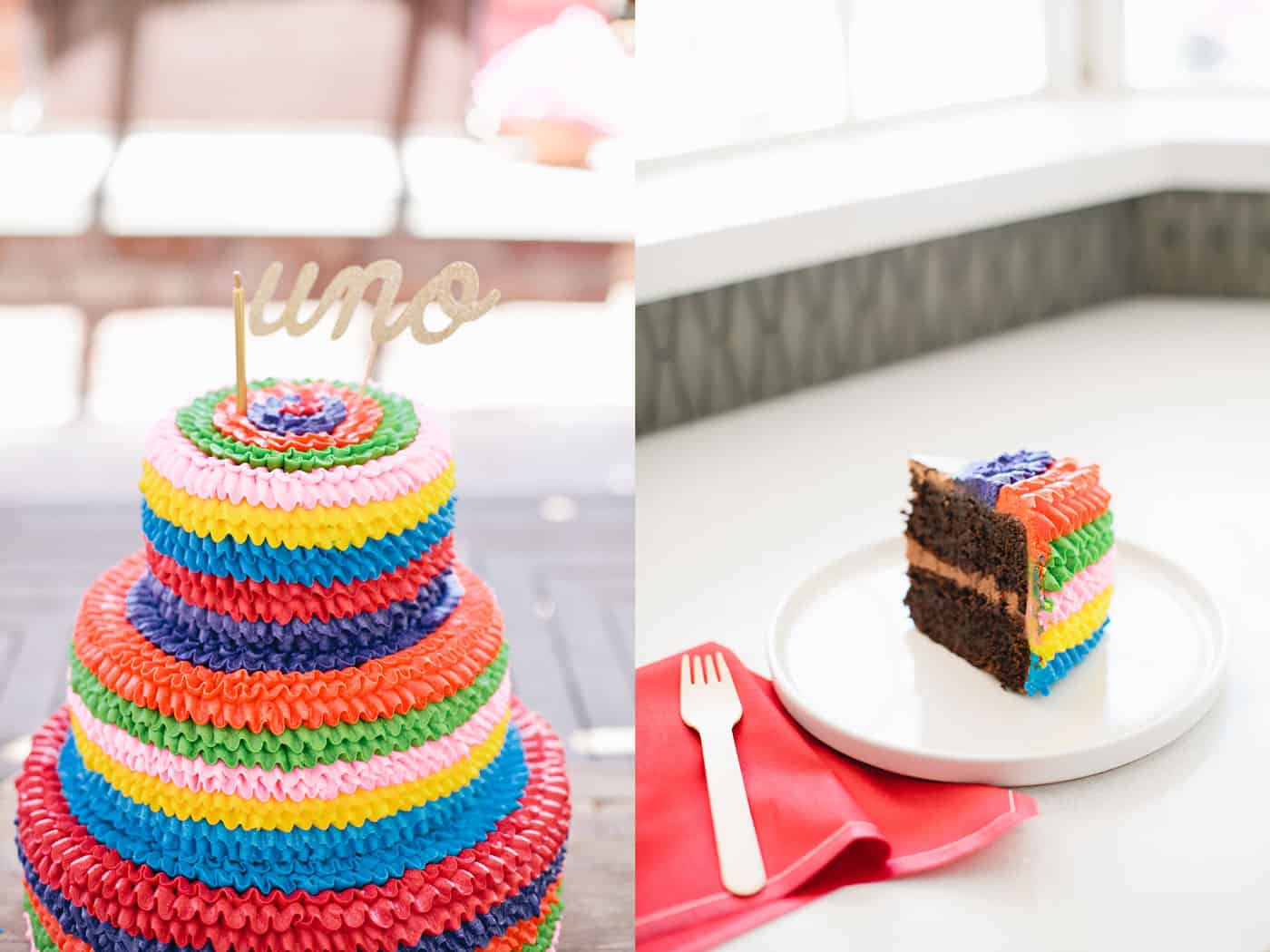 For the entertainment we had these amazing guys called the BeatBuds. They played fun music for the kids. They brought musical instruments for the kids to play along with. Holt was so into it. They were so engaging and the kids just loved them. A definite highlight for sure.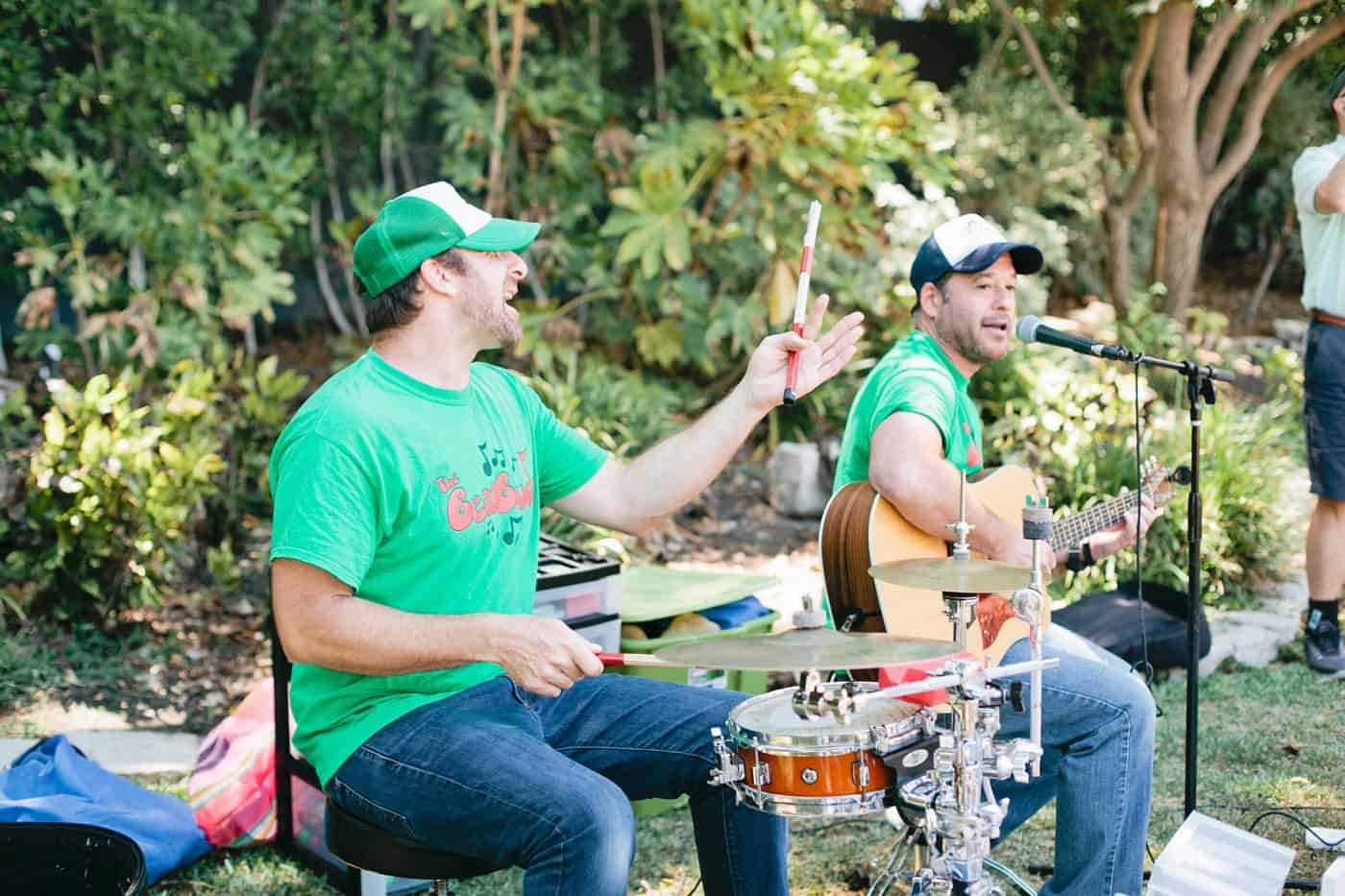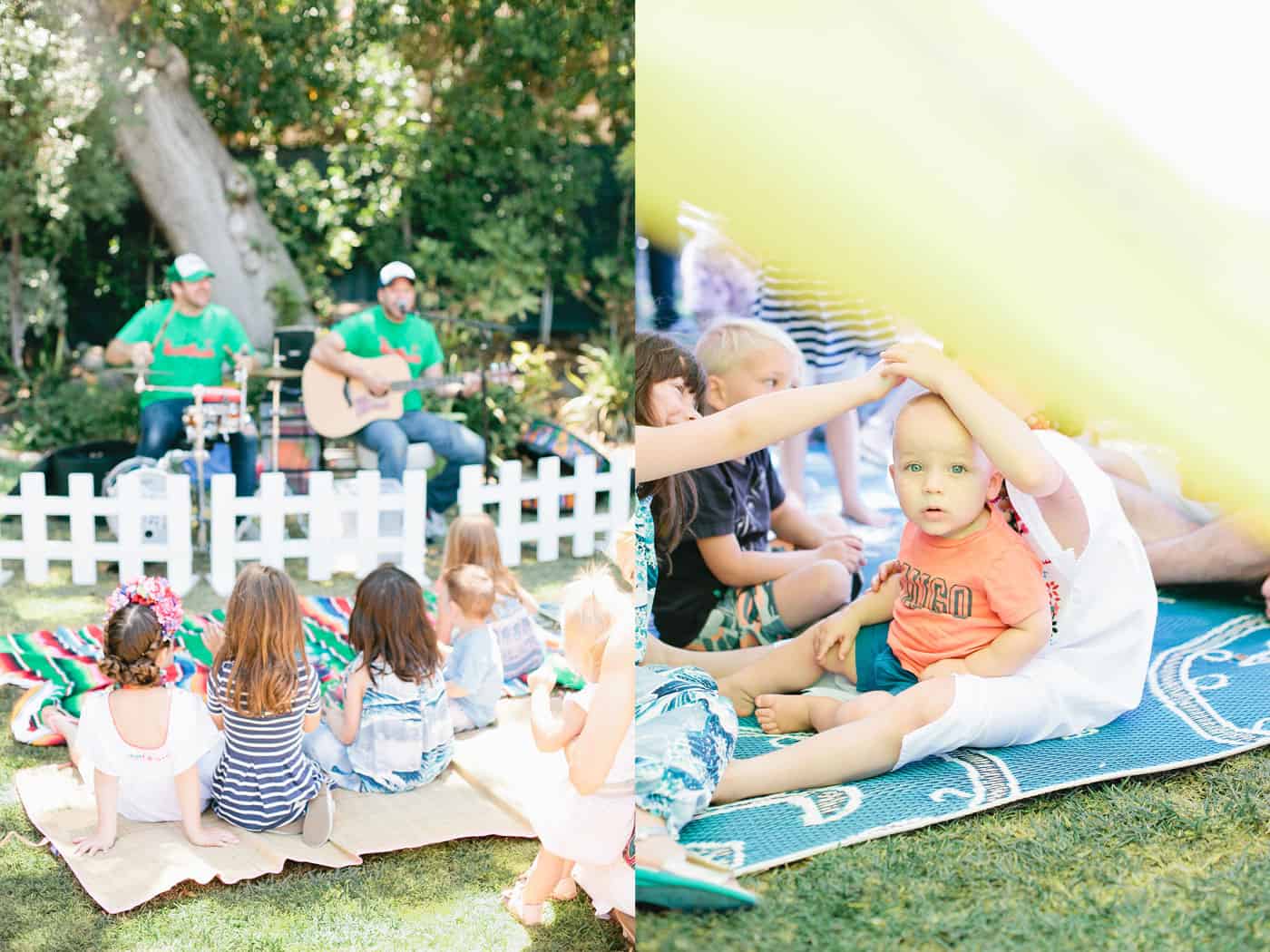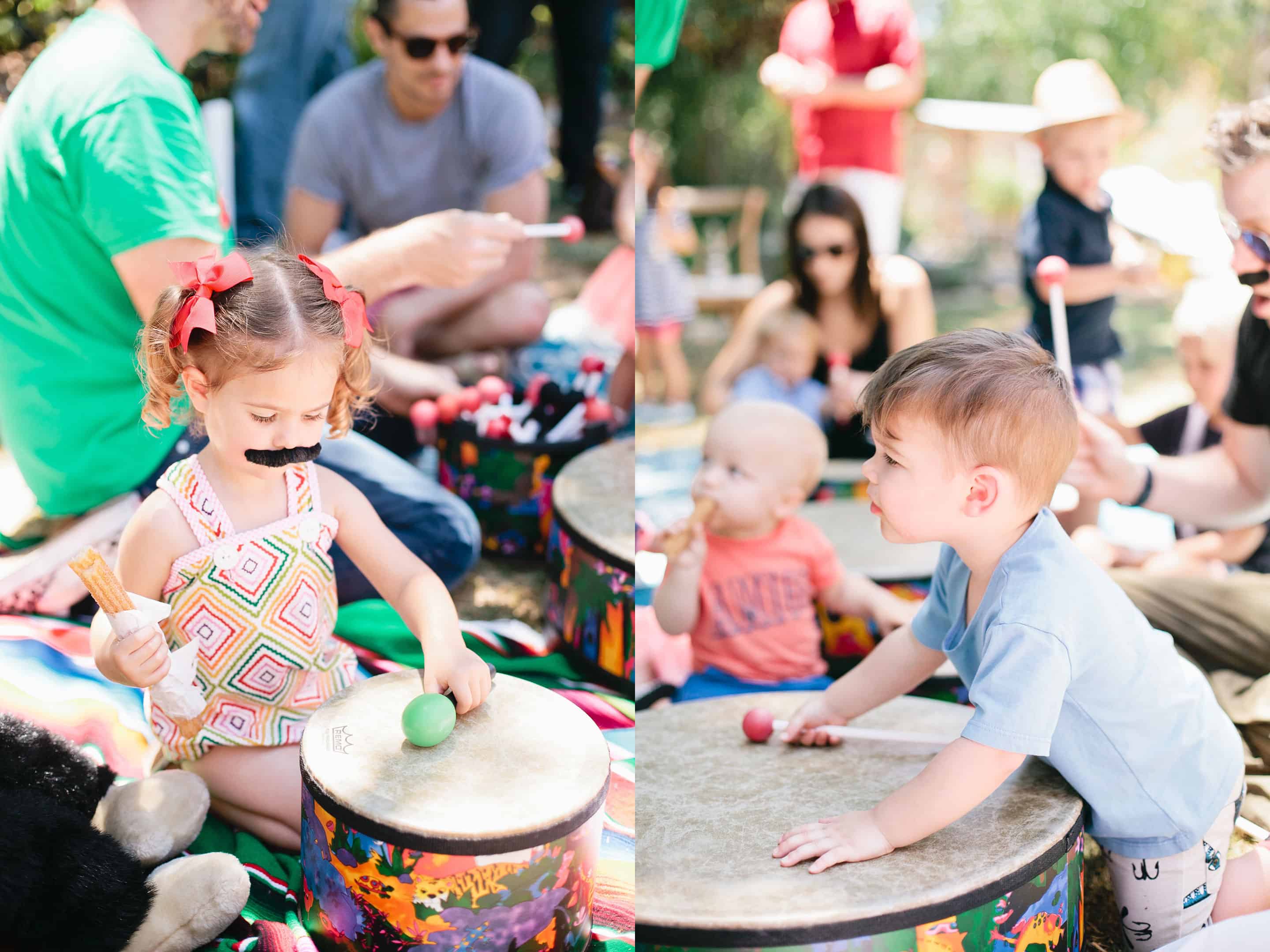 We also had a classic piñata filled with toys and trinkets. Each kid took a turn swiping the piñata and when it finally broke all the kids rushed in to see what they could score.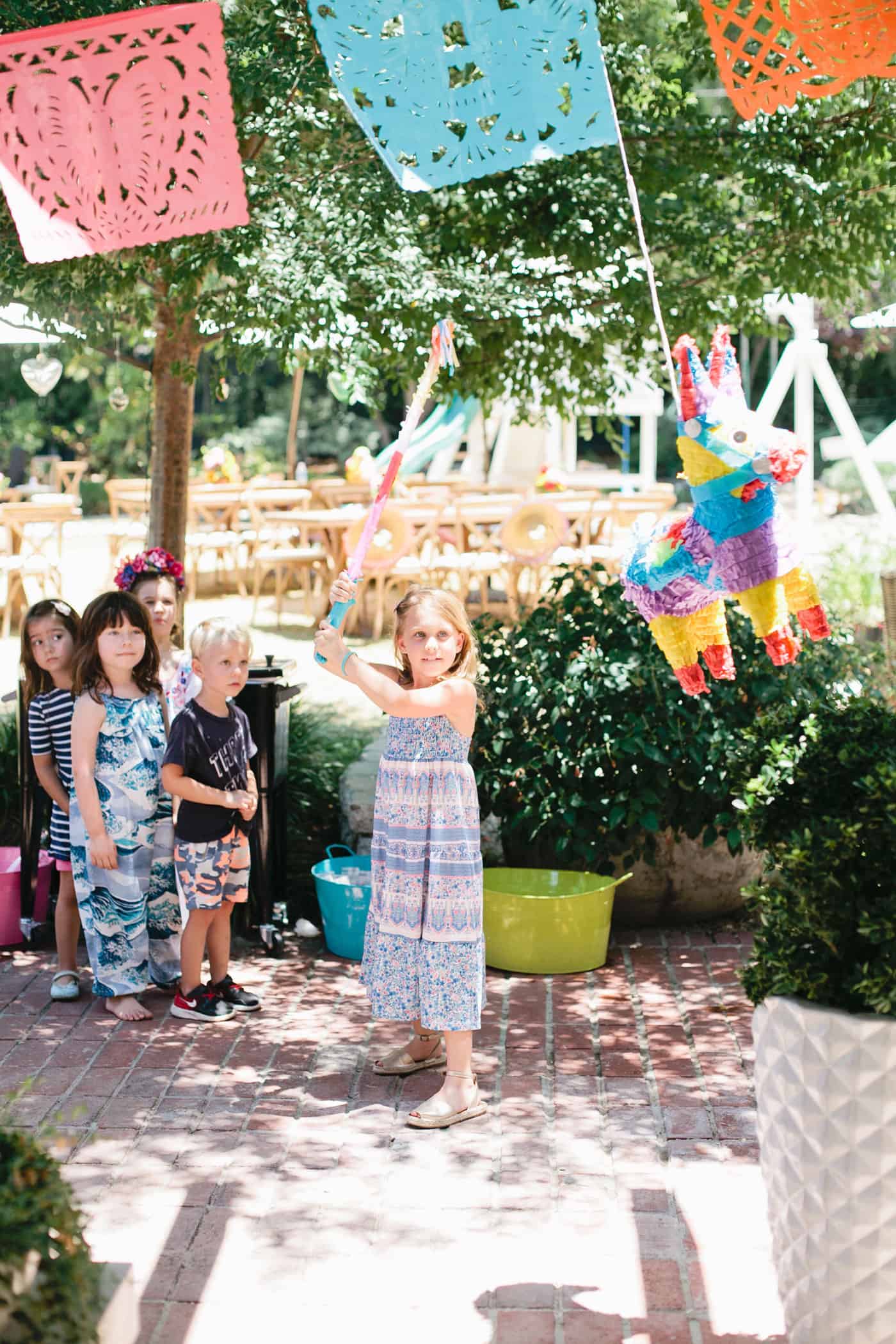 I found Harper and I traditional Mexican embroidered dresses to wear (Harper's Dress & My Dress). Brady wore a traditional embroidered Guayabera shirt. And Holt wore a cute t-shirt by Peek Kids that read Amigo.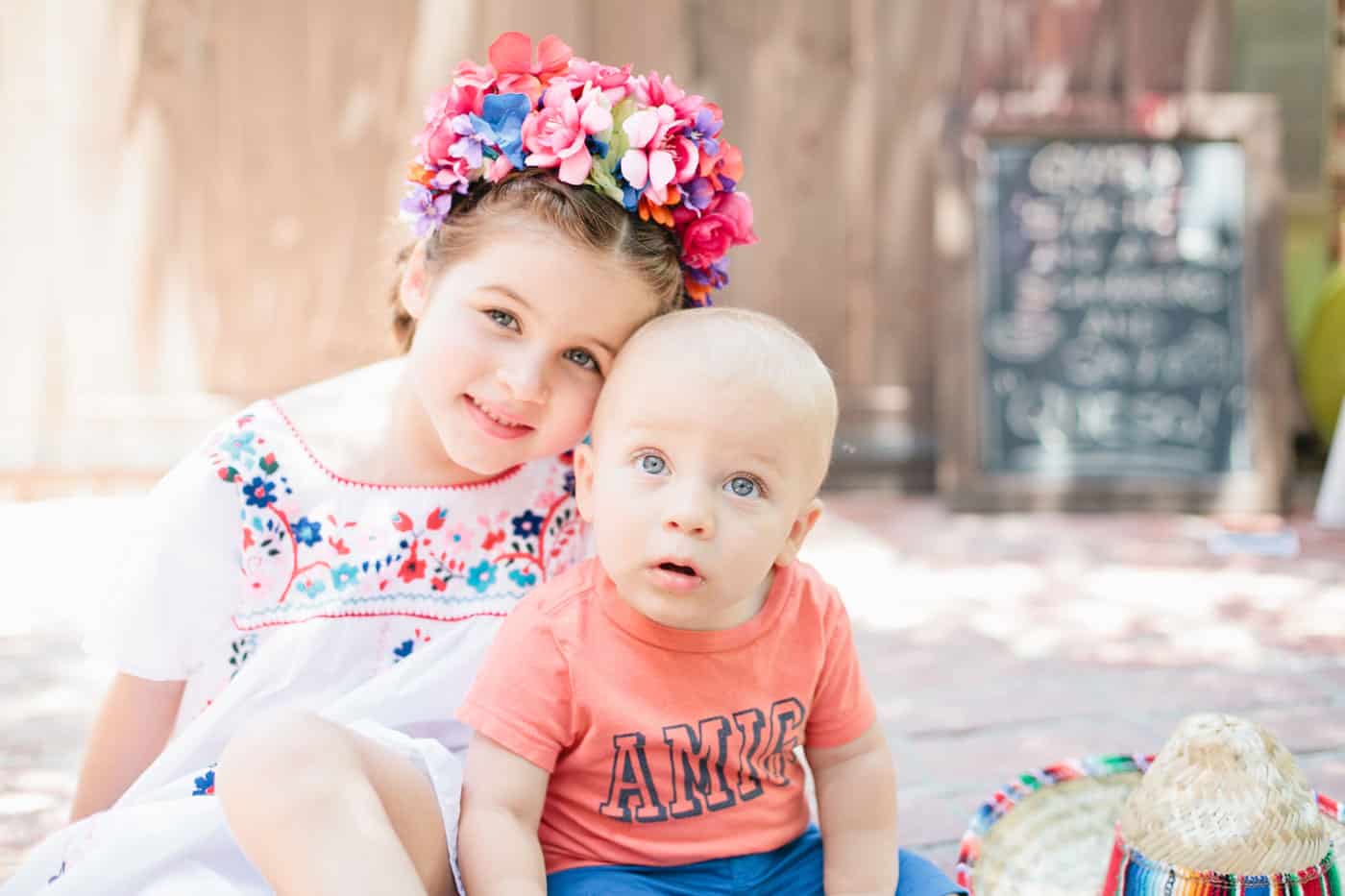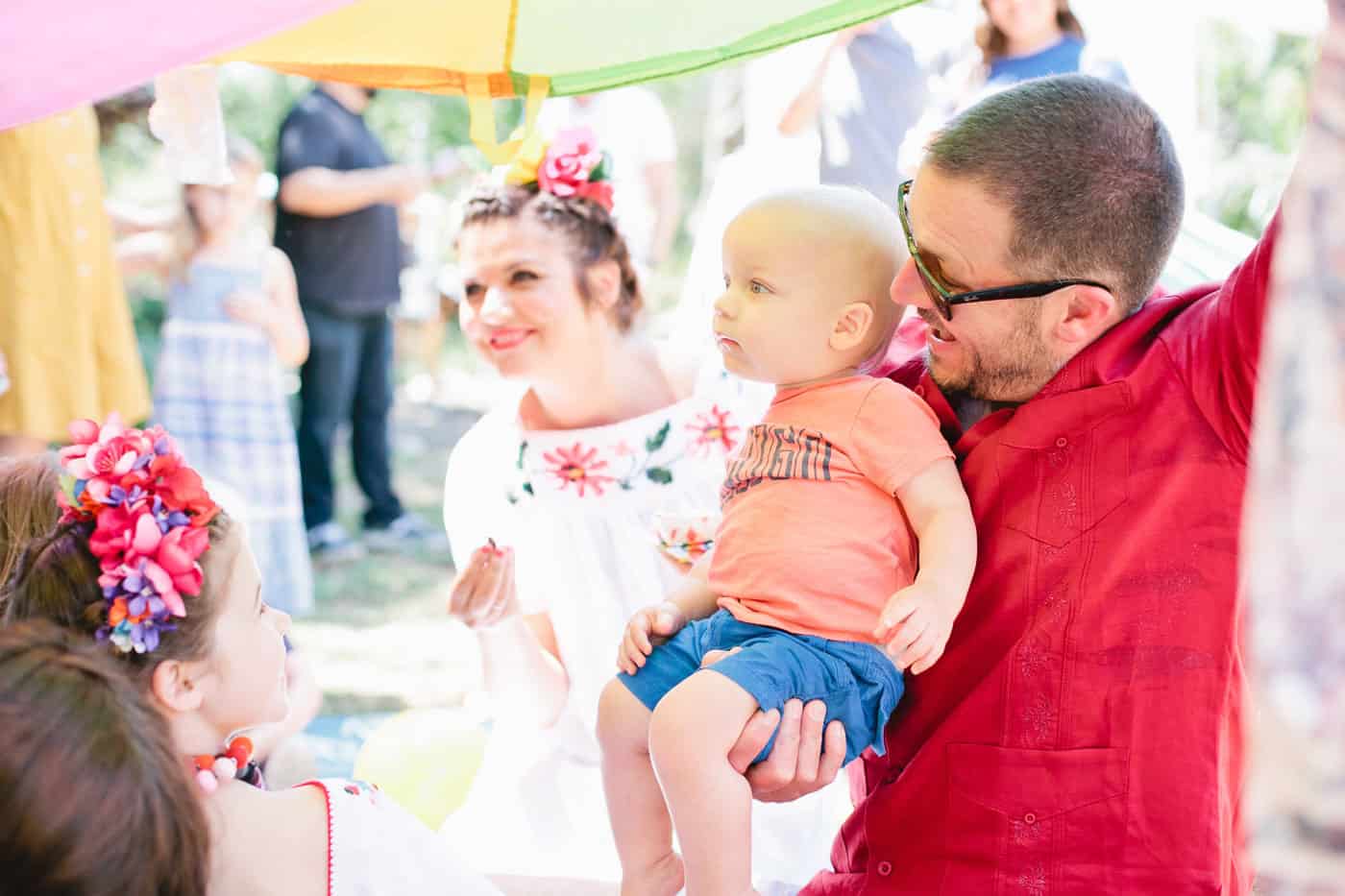 To end the special day we sent home fun fiesta themed cookies for the kids also bySinger Sisters Sweets and hot sauce for the grown ups.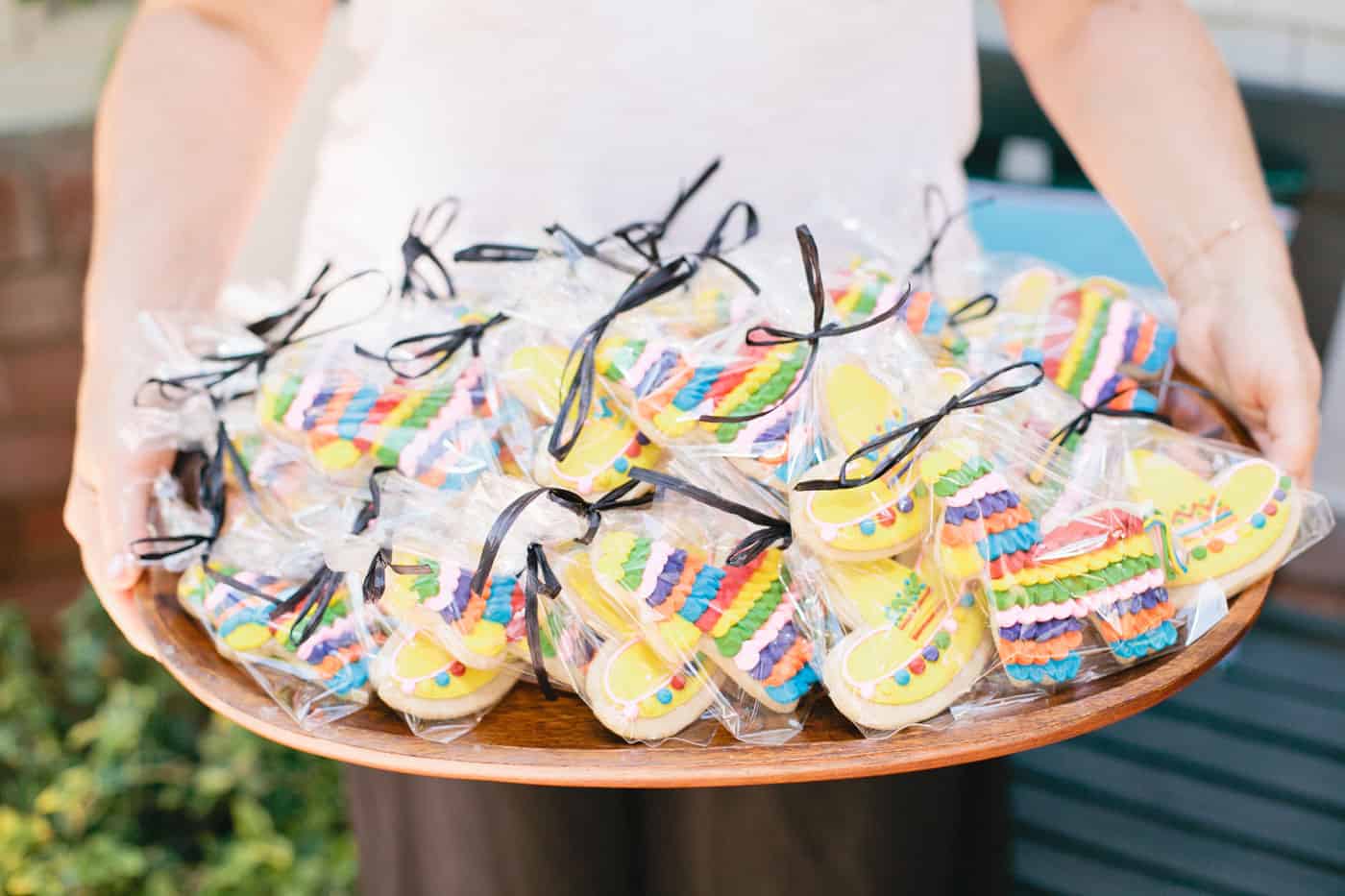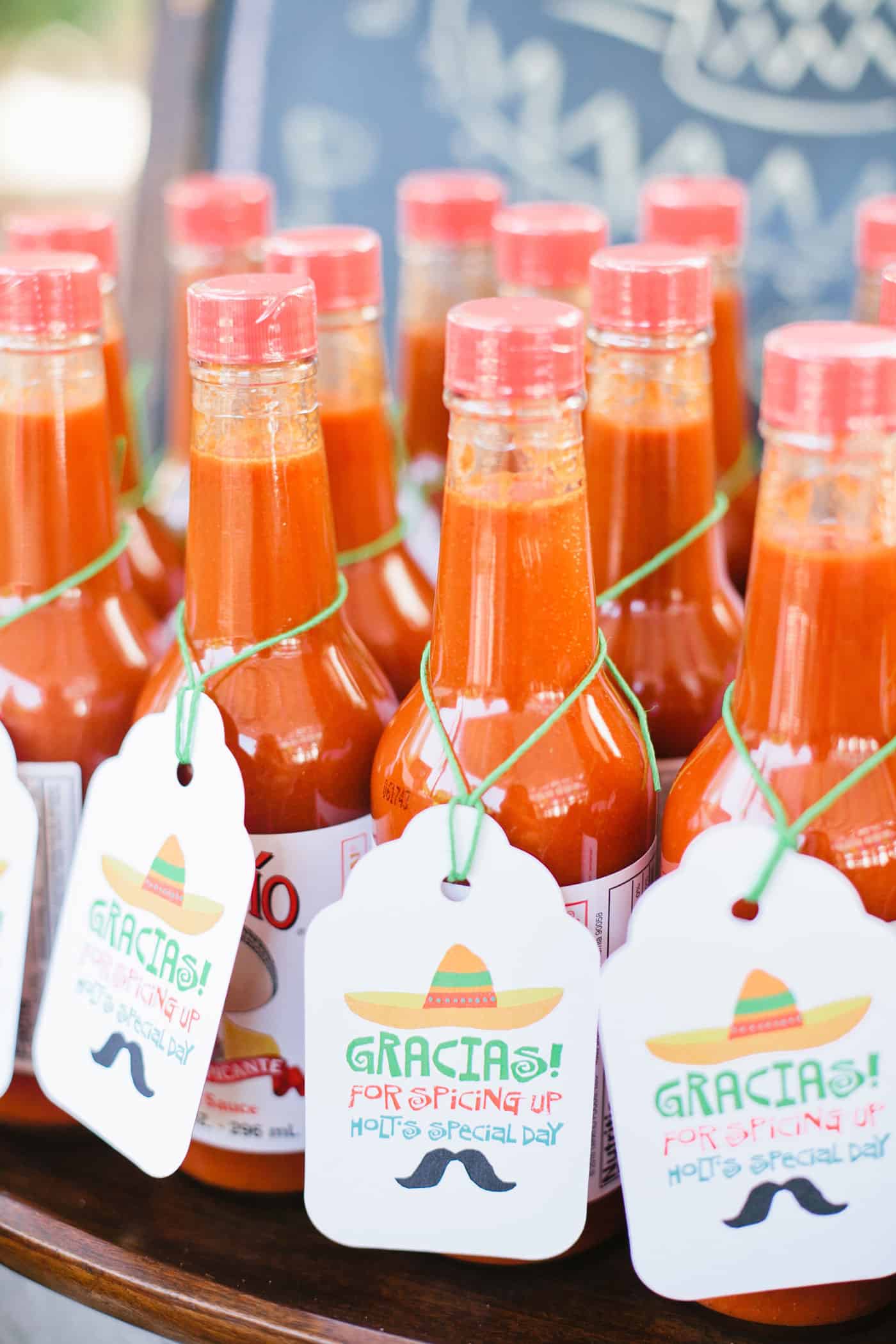 This was one memorable first birthday party… I mean fiesta. Feliz Cumpleaños sweet Holt. We love you so much.
Check out all the fun goodies we used to create this fun first birthday fiesta!
DECOR: Brown Paper Chip Bags, Light up Marquee Letters, Enchilada Sauce Can, Mexican Sarape Table Runner, Mexican Blanket Throw Pillow, Mini Sombreros, Mexican Flag Banners, Donkey Pinata; FOOD & FAVORS: Tapatio Salsa Picante Hot Sauce, Mini Uno Cards, Jarritos Mandarin Soda; CLOTHING & PROPS: Mexican Stick-on Mustaches, Holt's Sombrero, Harper's Dress, Tiffani's Dress
Photographer • Megan Welker
Instagram • Facebook • Website
This post contains affiliate links.