At the age of ten, fantasy came to life for me when the film, "Splash", introduced the character of a real life mermaid (Daryl Hannah's character) who saves a young boy (Tom Hanks' character) at sea only to be reunited and fall in love with him years later. The love story aside (I was only 10!), I was mesmerized by the beauty and the life of the undersea world and the belief that mermaids may truly exist. This on screen story of an aquatic princess with enchanting fins and a glorious tail was magical. It still is. And it served to create a new tale of it's own for Harper's 5th birthday celebration.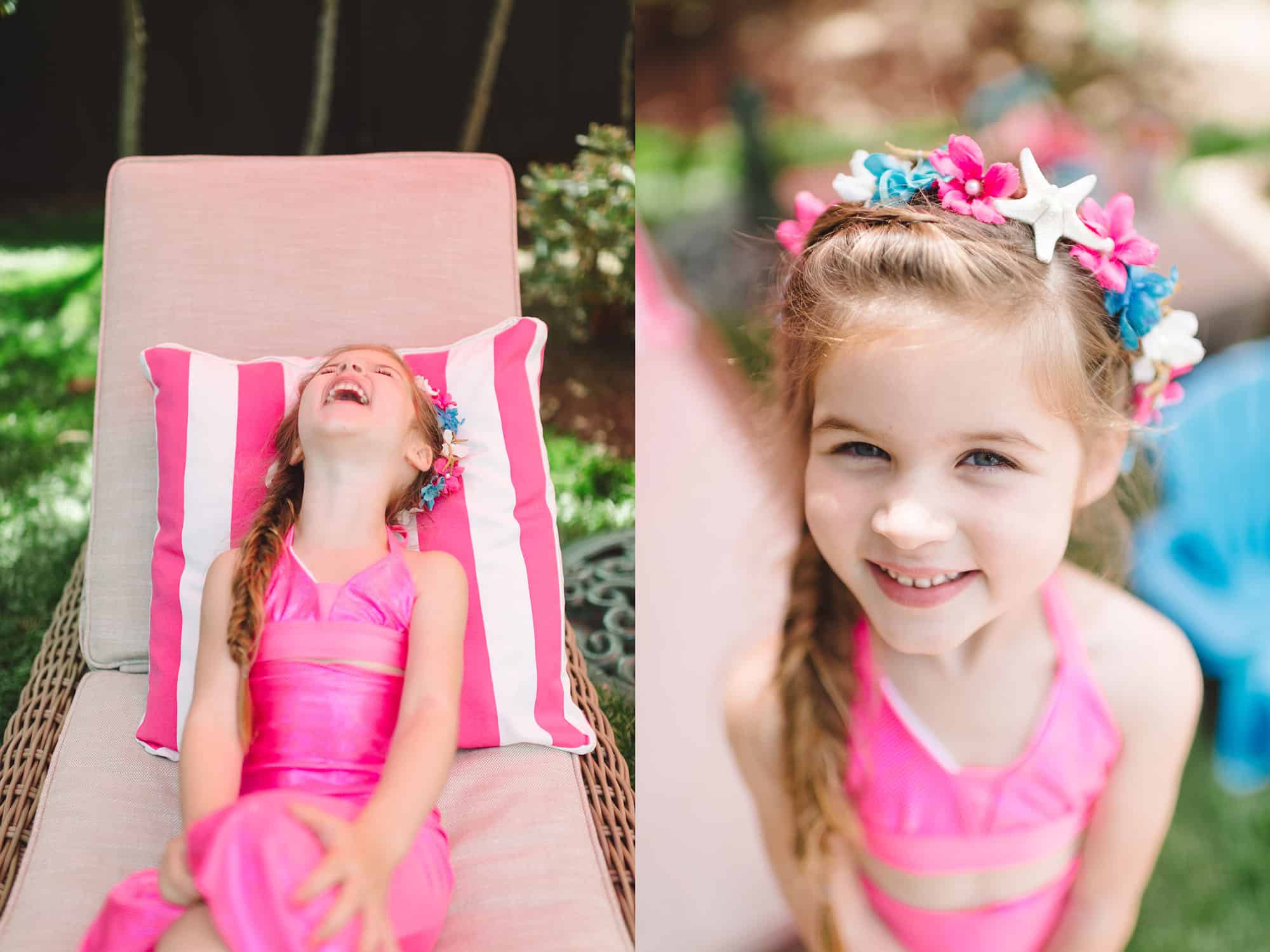 Being nine months pregnant I called upon my dear friend Heidi Asimus of Red 25 Events. I know I was going to need extra hands and hers were of superhero status. She's talented, smart, creative, resourceful and the woman can put on an event like no other. She's two gold cuffs short of Wonder Woman.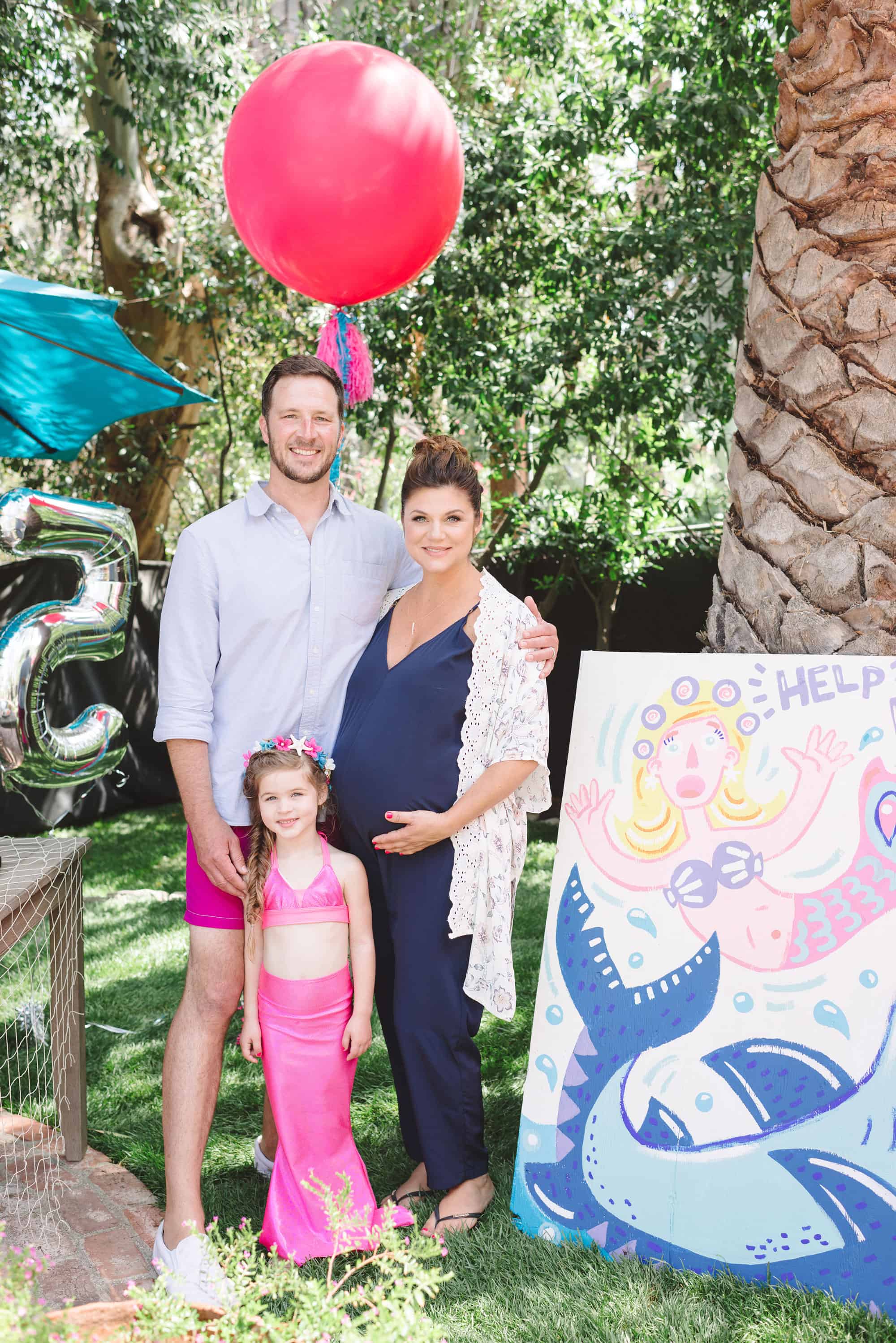 First and foremost, we needed to go on a quest to find a mermaid. Luckily I live in Los Angeles where the world's most famous and beloved characters can be found. And find I did, a mermaid named Catalina. Harper could not keep her eyes off of this sea beauty the entire party. Who knew there was a company out there that represents beautiful mermaids? I was in luck. Meet Sheroes Entertainment.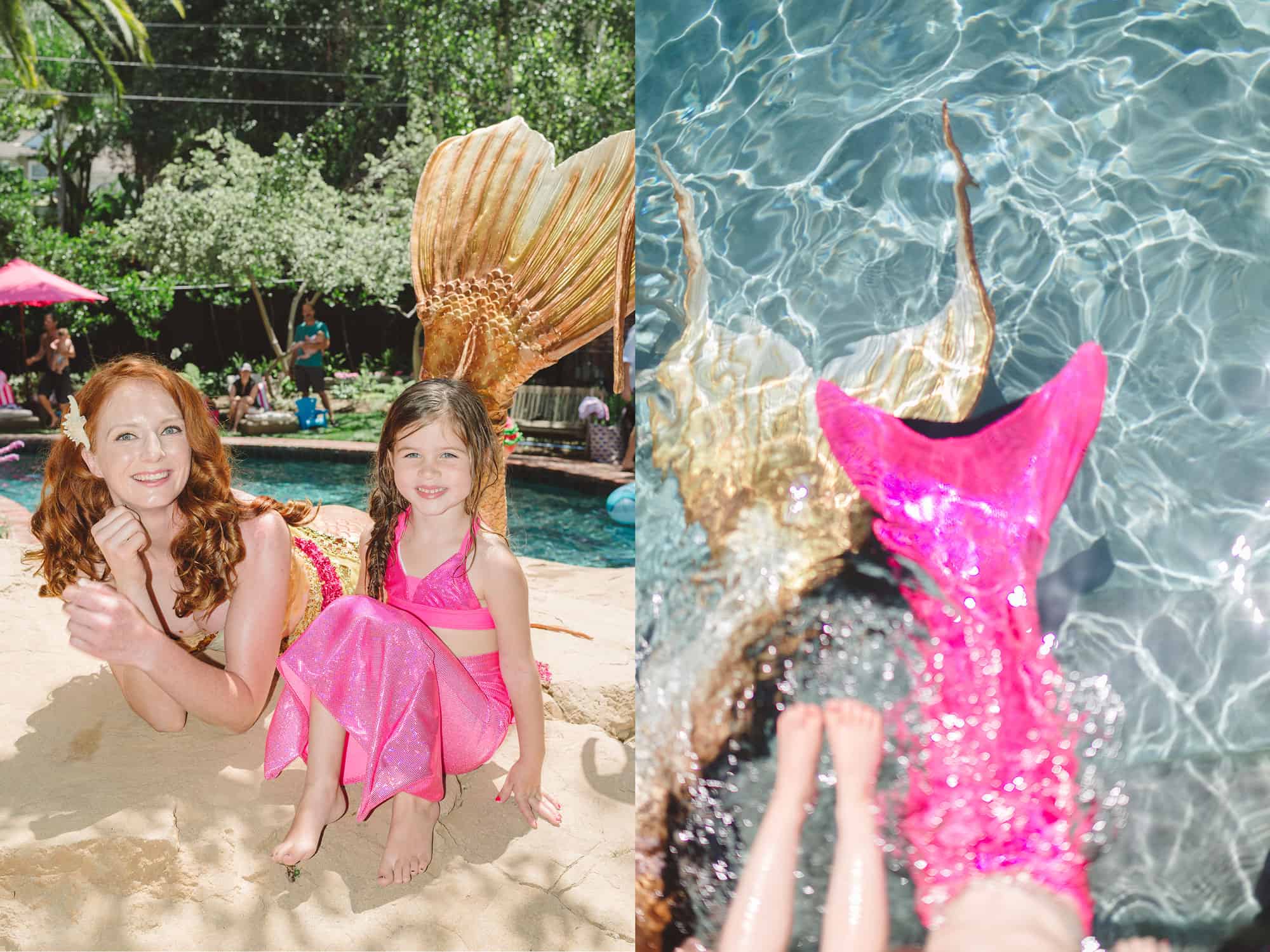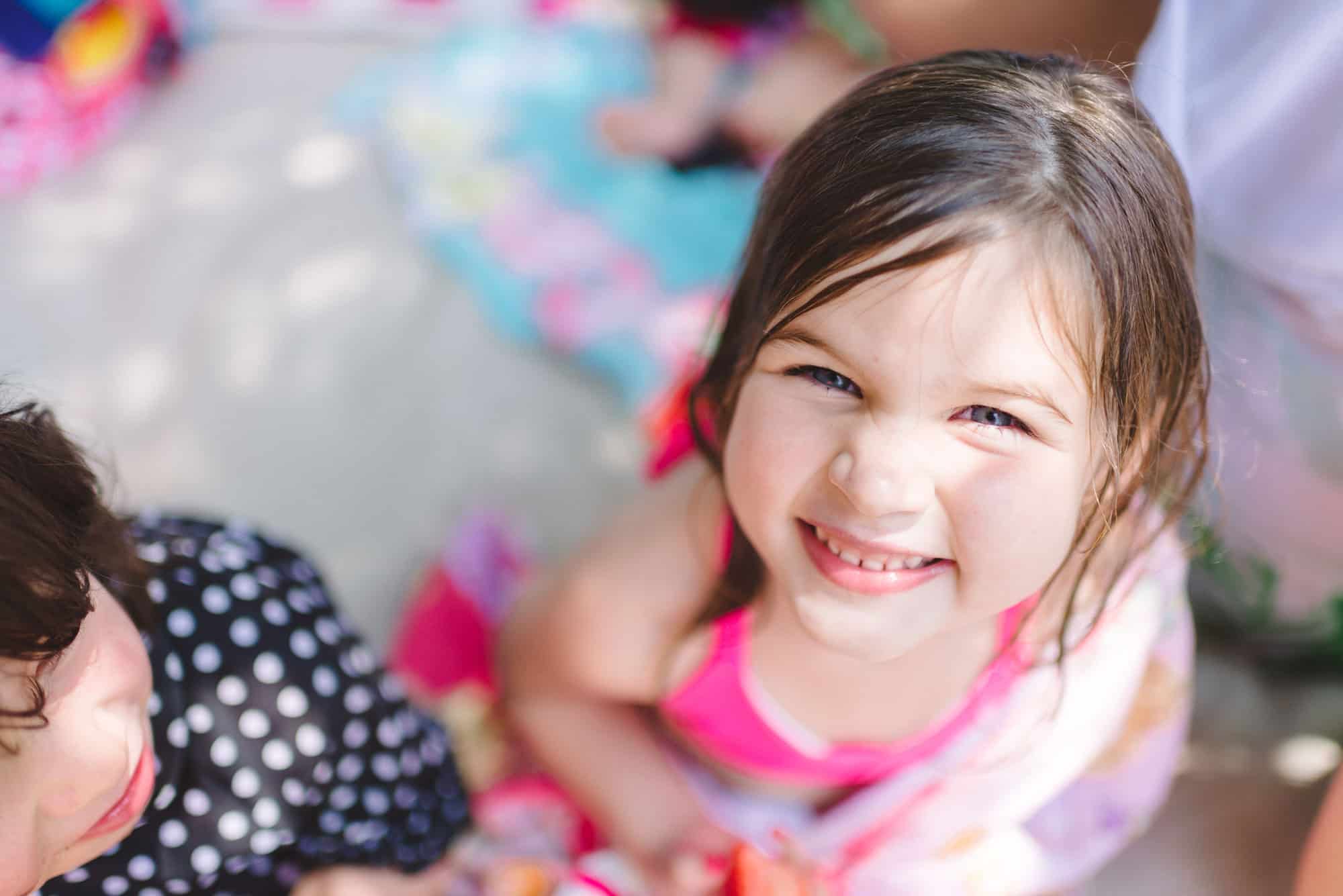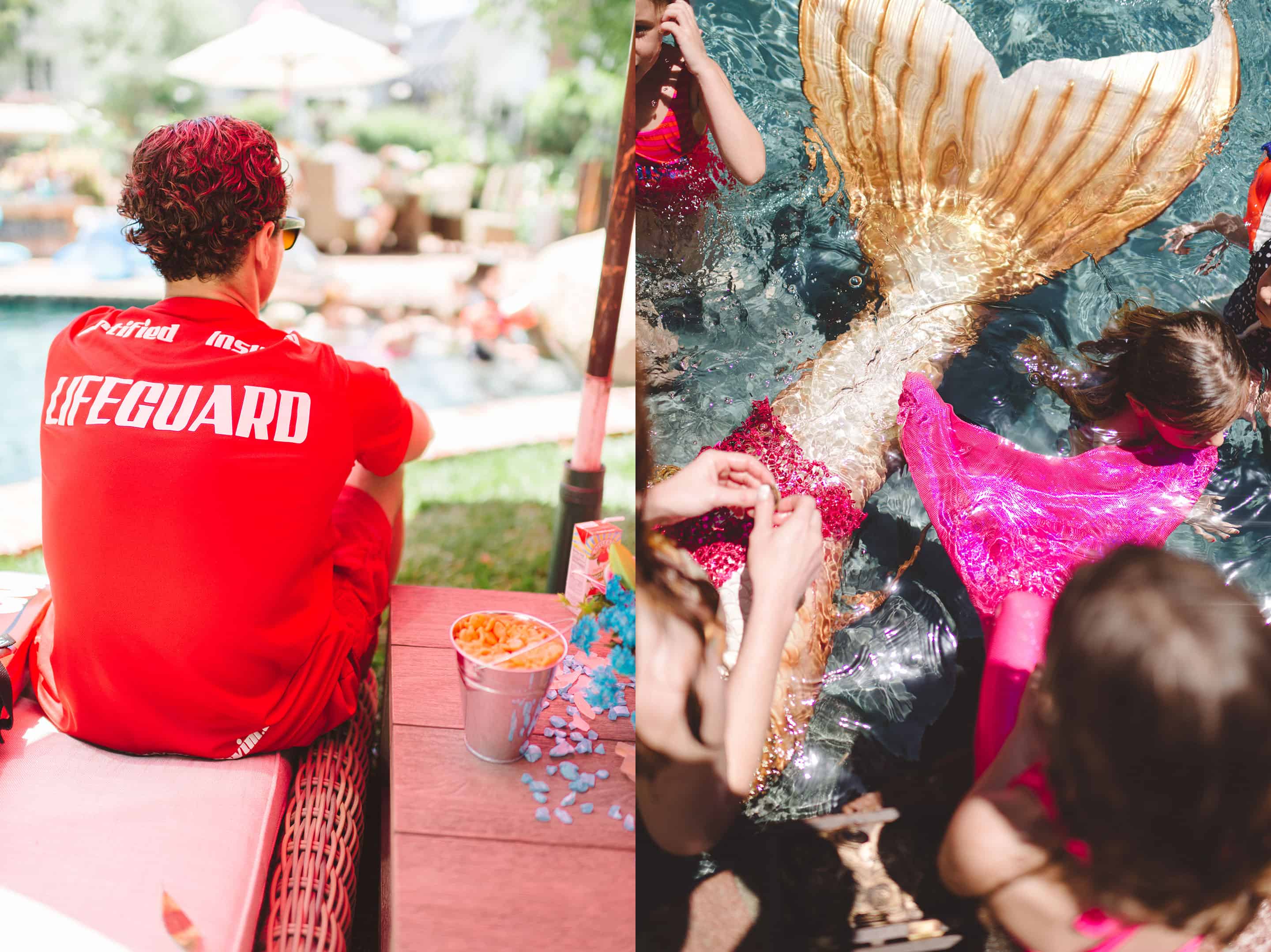 Next on the list was creating the menu. I am a foodie of course. And considering I could not stand (preggers here) in the kitchen preparing meals for a large group, a call to the amazing Cousins Maine Lobster was made. They rolled up in their swanky cool food truck and delivered authentic east coast lobster rolls for the adults and fish and chips for the kiddos. The birthday cake was designed by the beautiful Vanilla Bake Shop. They create stunning works of art. It's rare to find a company that can take the most basic ingredients, flour and sugar, and create a visual that is both stunning and delicious. And wanna make a summer party really POP? Bring it on with Sweet Clementine Pops. Their seasonal and unique flavors are a hit with kids and adults.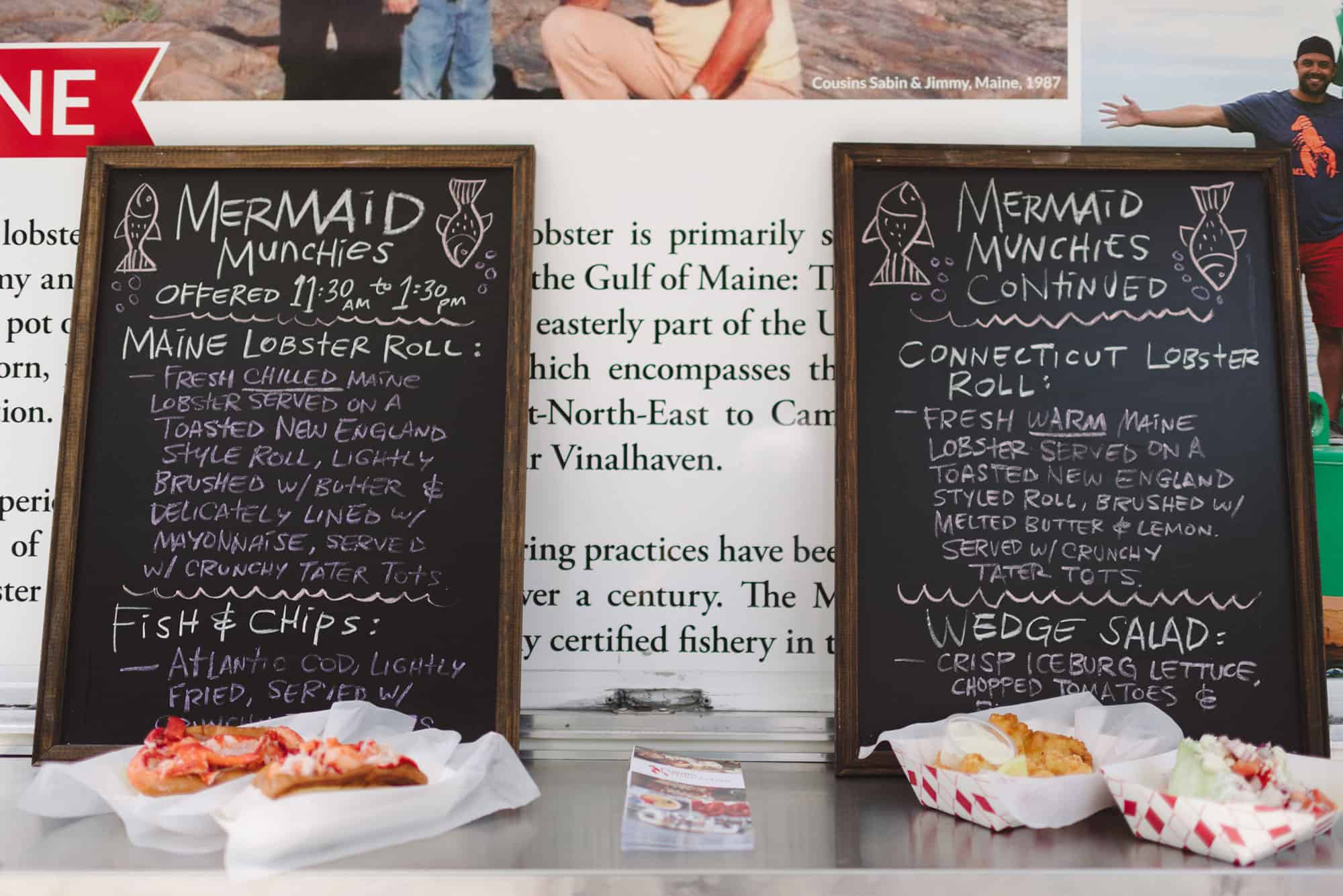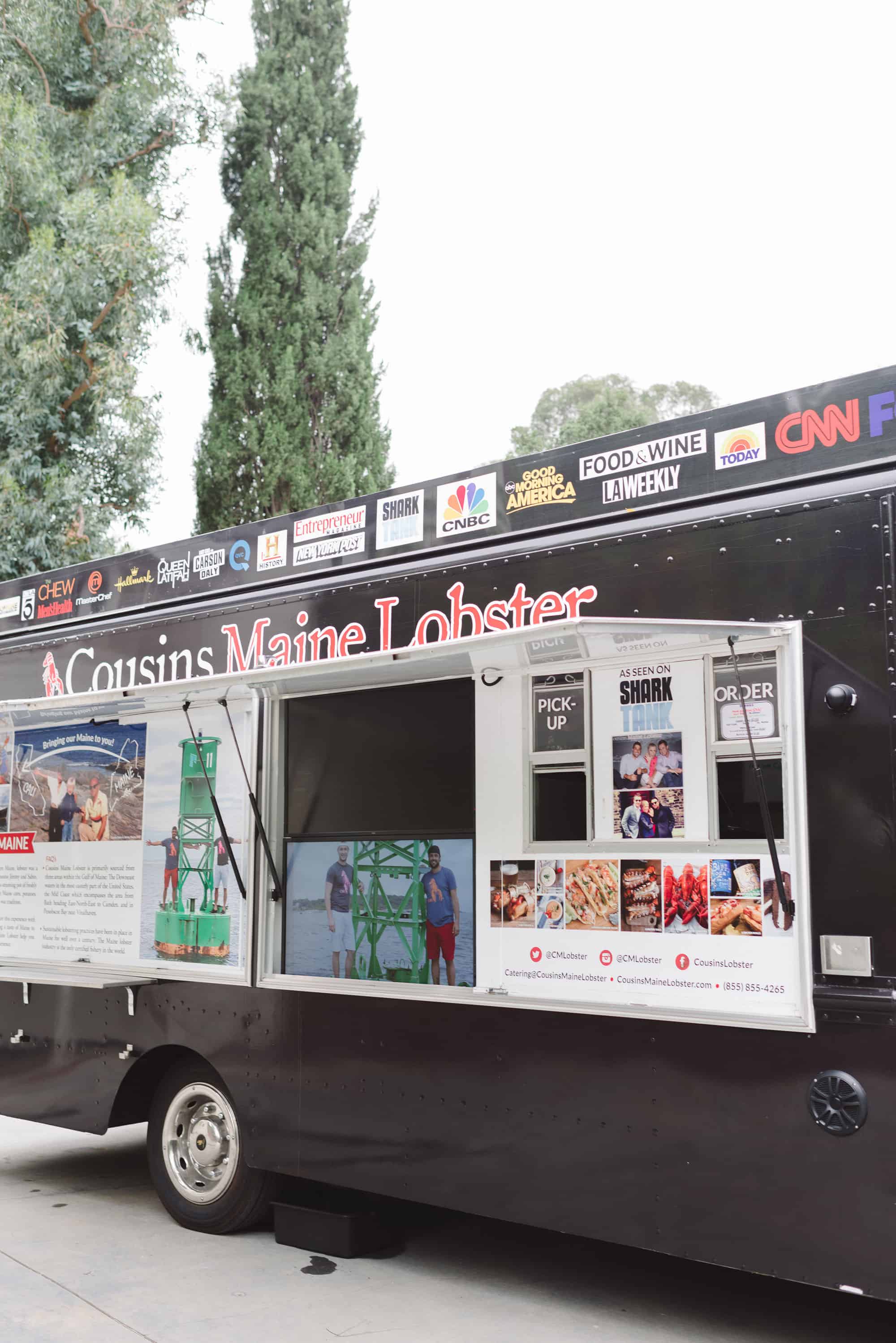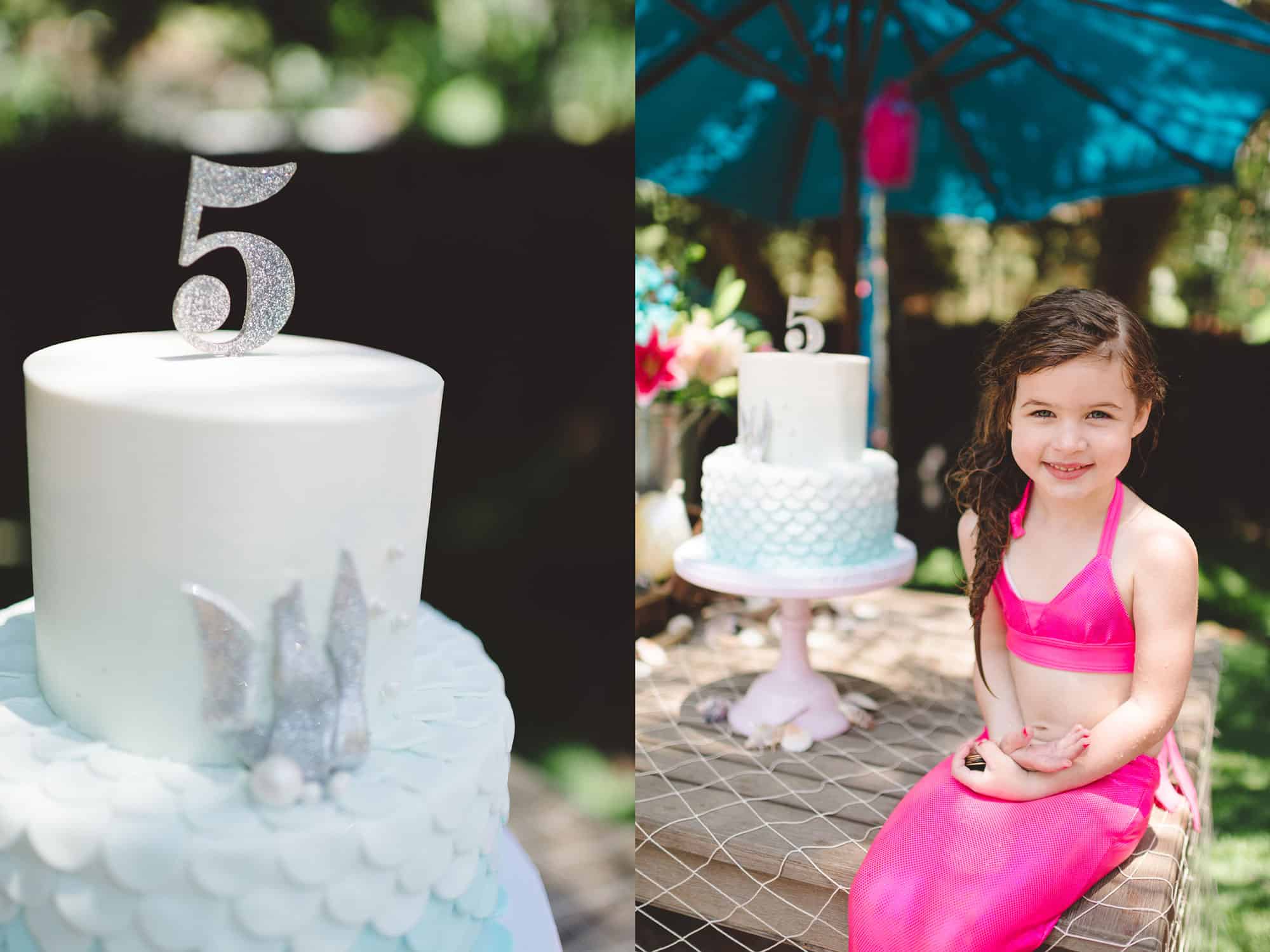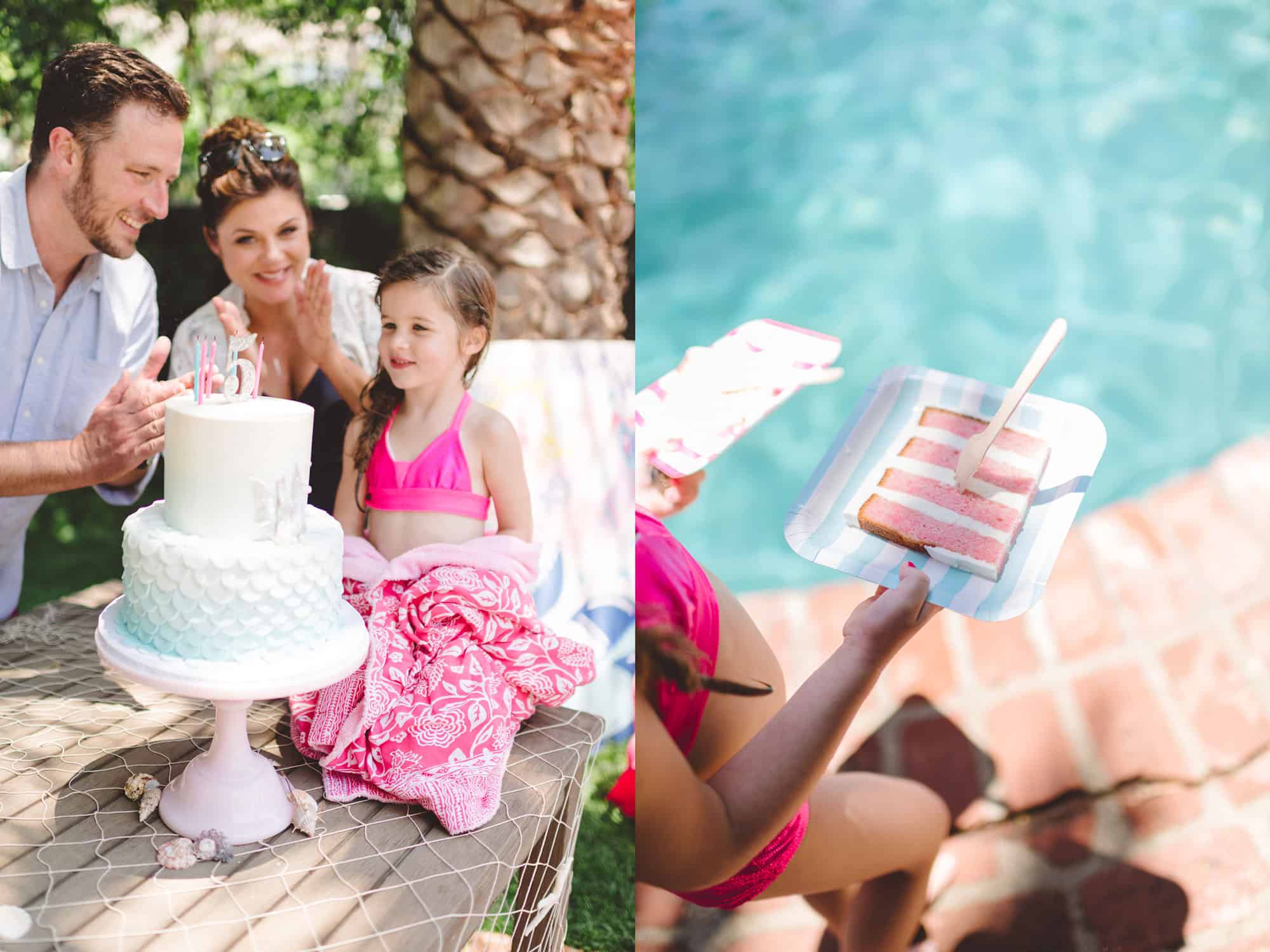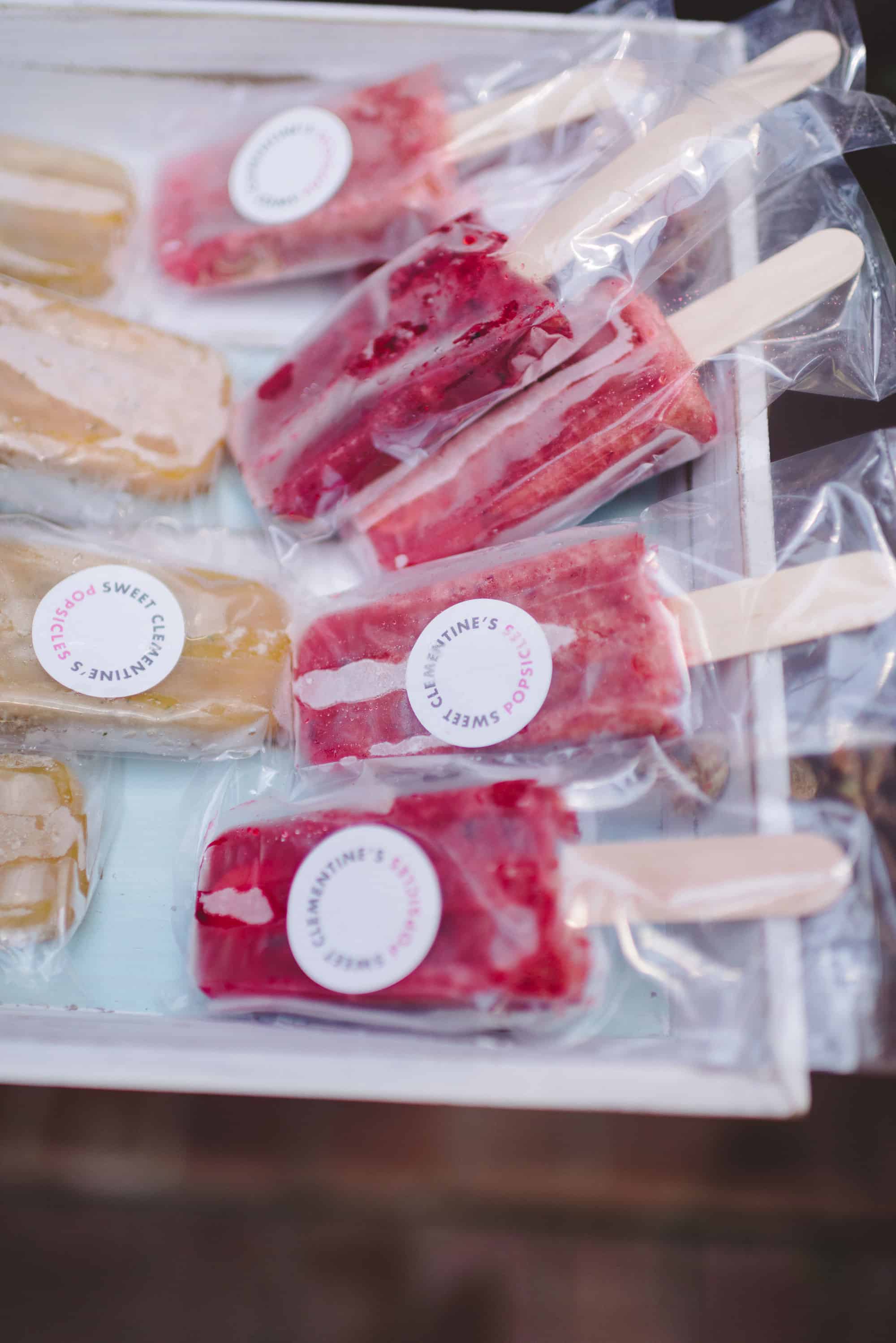 Table decorations were cast with seashells, sea glass and fishing nets. Joining the kids in the pool were inflatable marine life floats. A Coola Suncare sunscreen station was set up to protect our swimmers and sea life. The festive pillows on the chaise lounges were from Selamat Designs. Paper goods and products were from the awesome online store Tom Kat Studios. They have every color you could dream up for a party.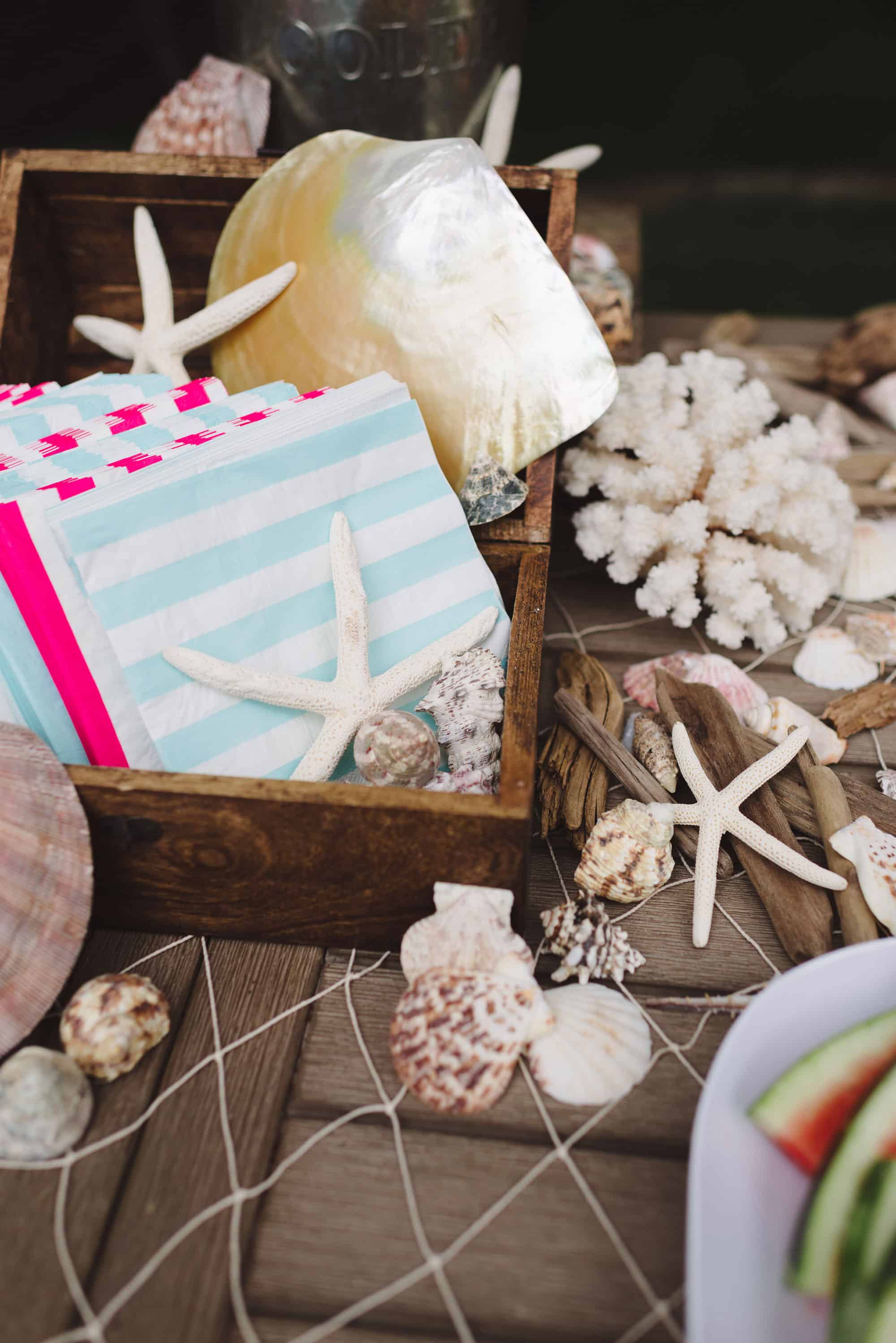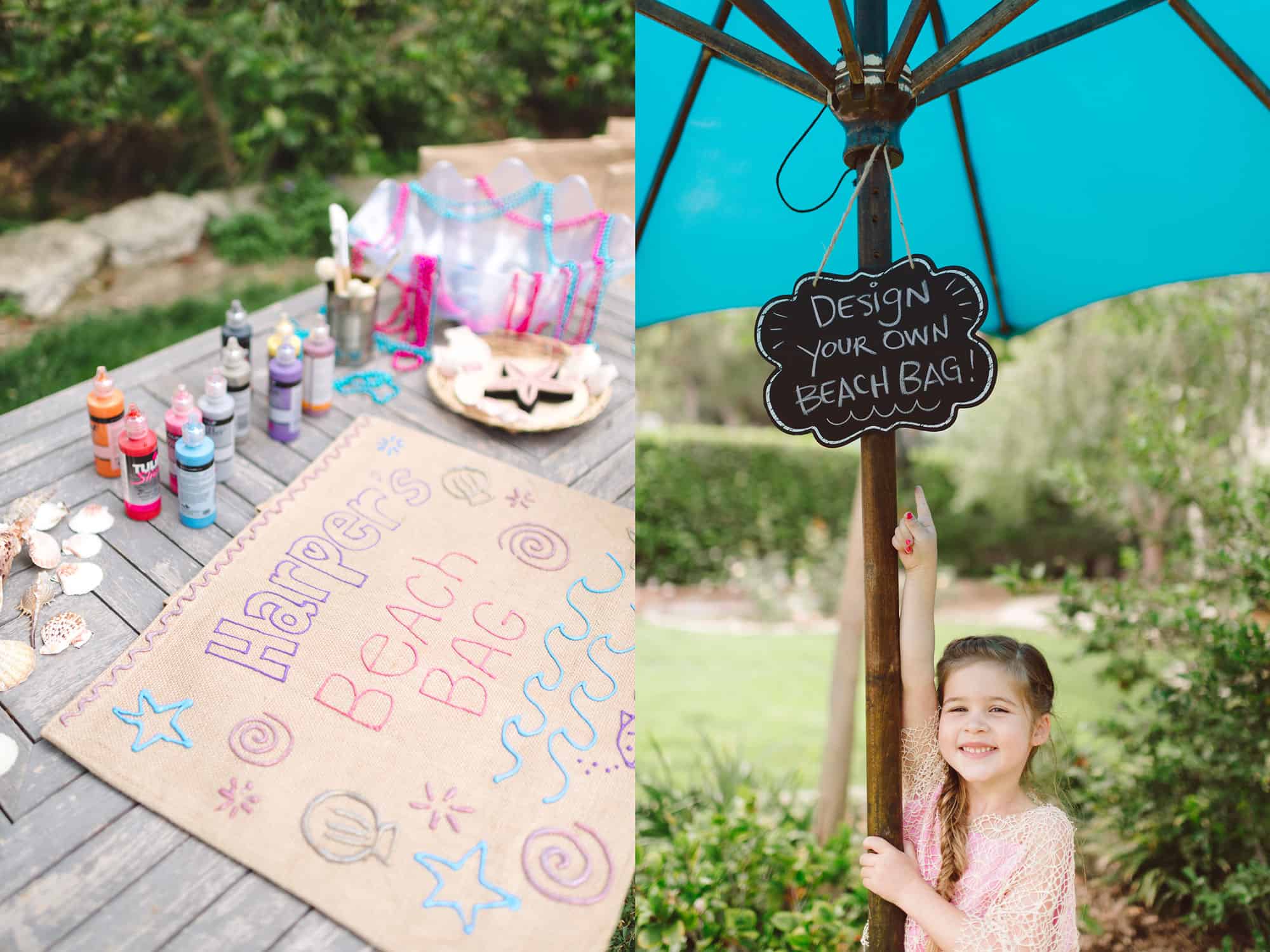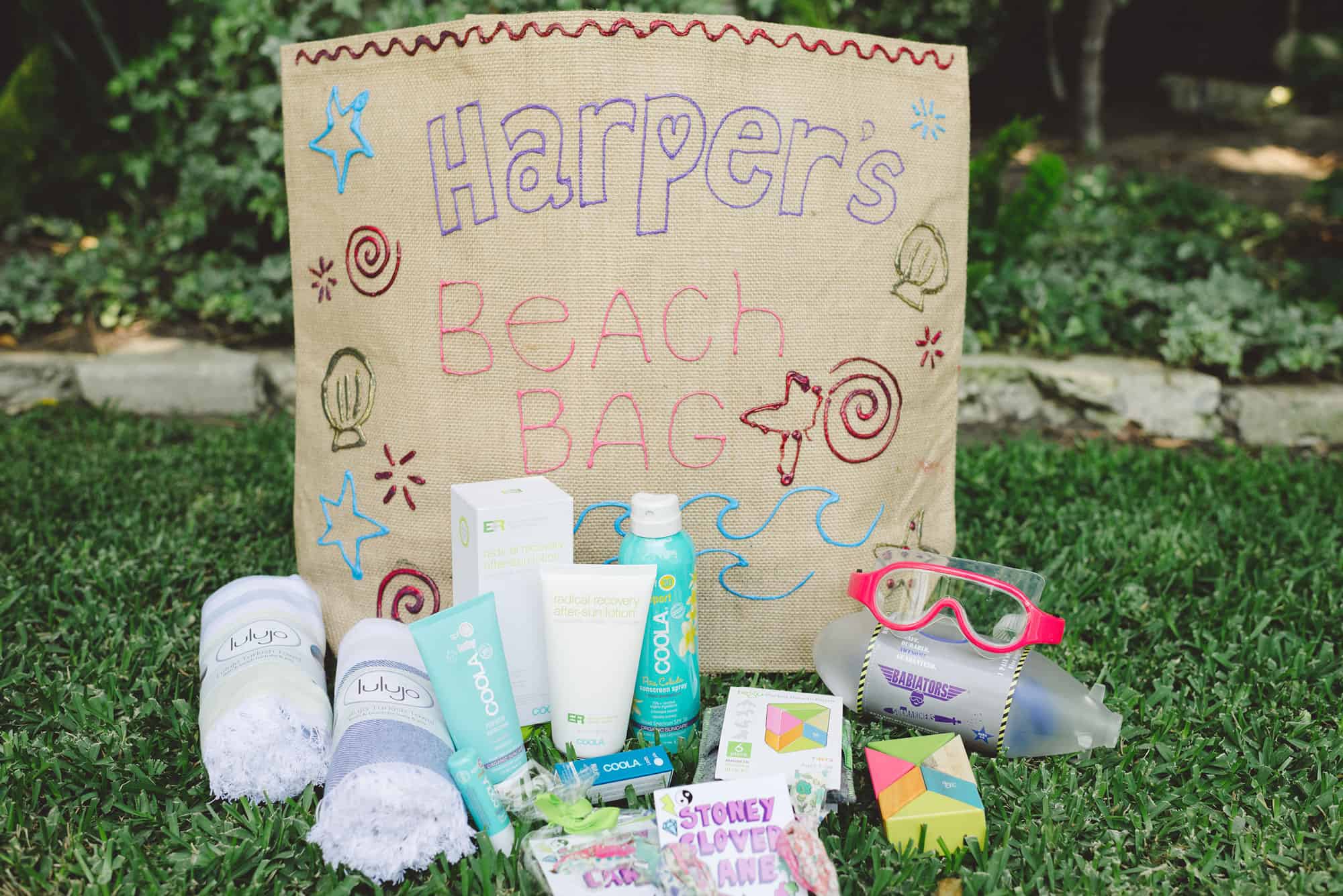 Our gift bags were beach bags filled with fun beach themed items. The swag included beautiful towels by Lulujo, awesome swim goggles by Babiators, fun wood blocks by one of my favorite toy companies, Tegu, and cute bracelets from Stoney Clover Lane adorned with mermaid, starfish or seahorse charms. Every guest received their own sunscreen and lip protection products from Coola Suncare as well.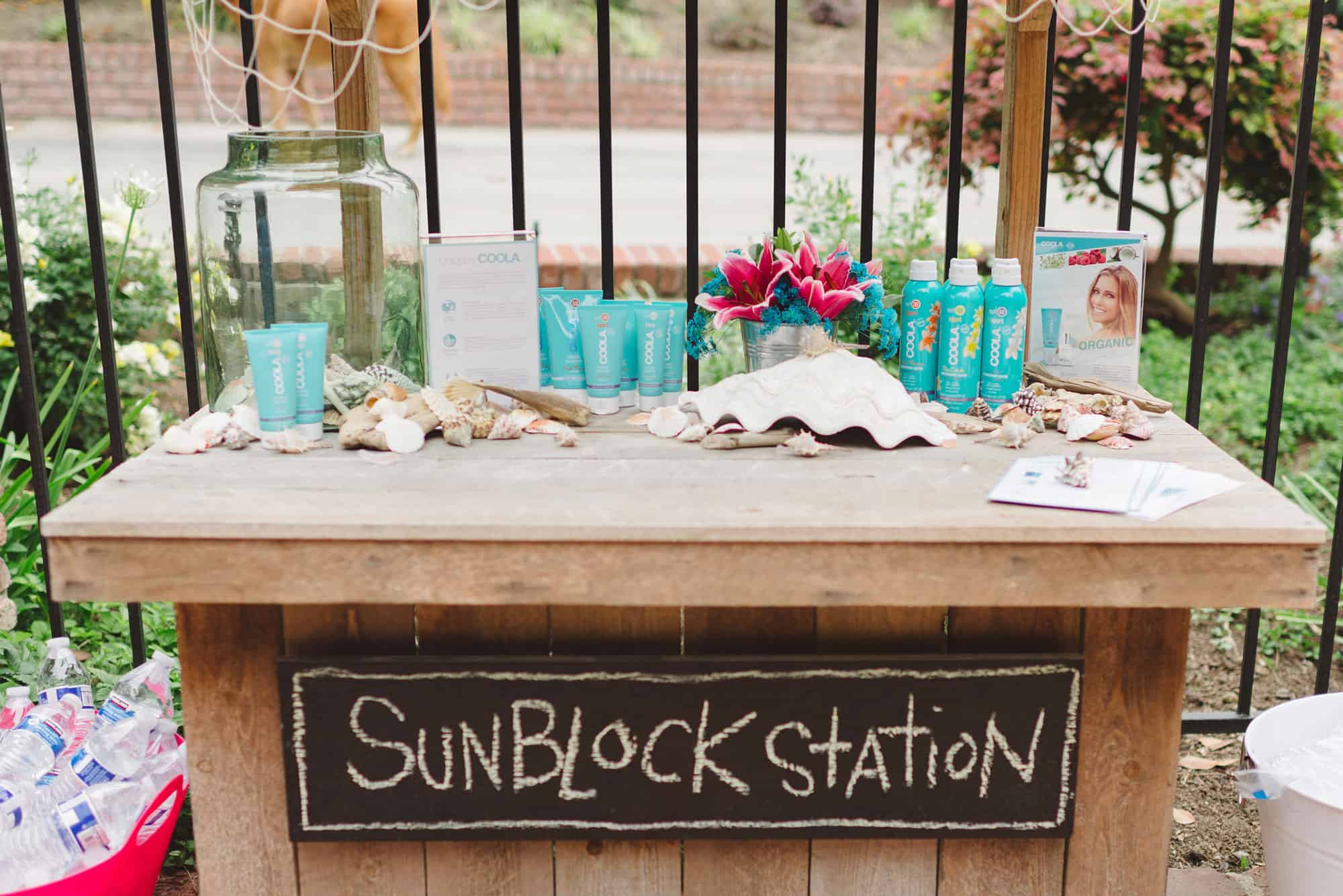 Can I just say… Harper's fifth birthday party was a SPLASHING success. How could it not be? Especially when your daughter says to you, "Mommy, this is the best birthday I've ever had. Thank you so much!" Could a beaming smile and a statement like that get any better? Yes it could when she asked me: "If we go to the beach, do you think we'll ever see her again?"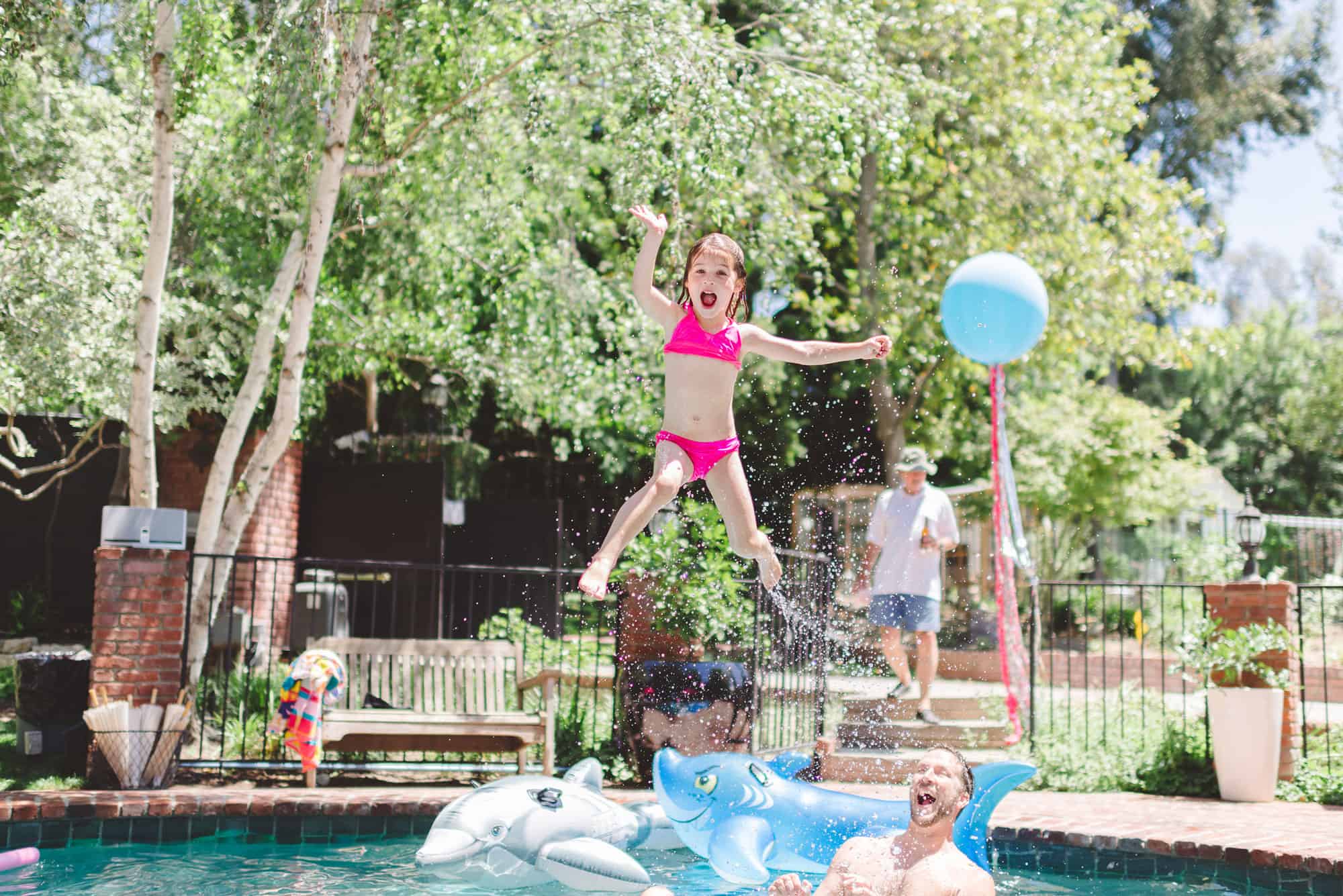 I stopped as Harper asked me this question. I thought for a second about a ten year old girl in a movie theater years ago who was spellbound by the beauty of another mermaid while secretly hoping to actually see her again someday. And I did on my daughter's fifth birthday.  So I answered, "I bet we will."
Here's to the magic of birthdays.
Photos by Rebecca Sanabria.