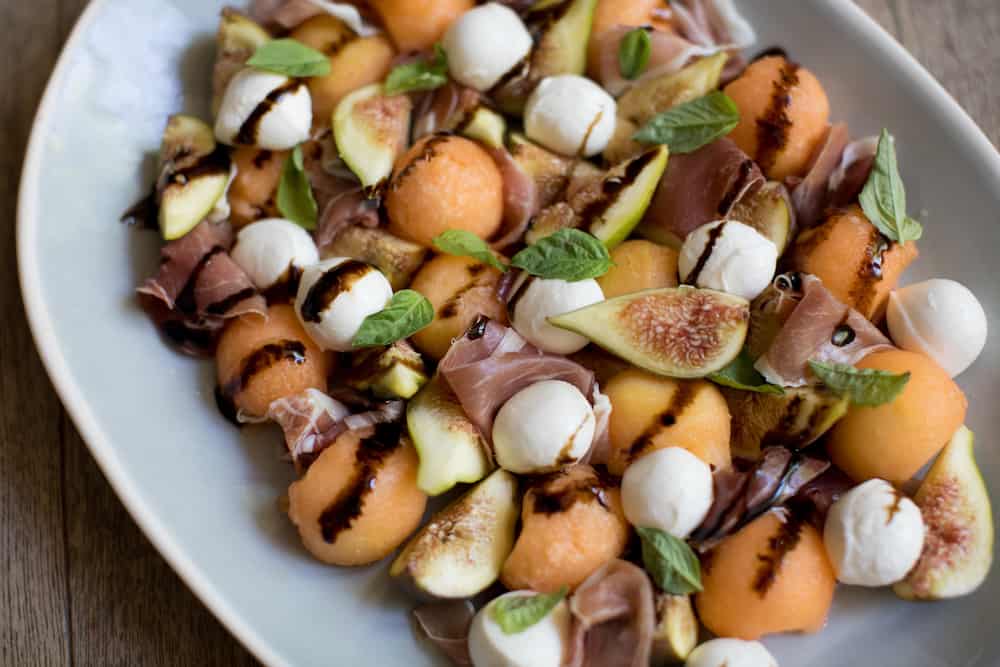 My fig tree was producing like crazy this year. The figs were getting plump and ready to pick before I could say anything about sharing them with the squirrels. But I managed to indulge in some too. Here's what I did with the last of the figs from my tree. Until next year figs. Thanks for a good harvest!
Fig, Melon & Proscuitto Salad
Recipe courtesy of Tiffani Thiessen
Directions
2 1/2 cups fresh figs; quartered
2 cups cantaloupe; balled
1 1/2 cups fresh bocconcini mozzarella
4 oz prosciutto; torn
Sea salt
Pepper
Fresh basil leaves for garnish
Balsamic glaze for garnish
Directions
In a large serving bowl or platter arrange figs, cantaloupe (I love my melon baller, but you can cube or slice it), bocconcini and prosciutto. Sprinkle with sea salt and pepper and garnish with fresh basil leaves. Just before serving, drizzle with balsamic glaze and enjoy.
Serves 2-4
Photography by Morgan Pansing