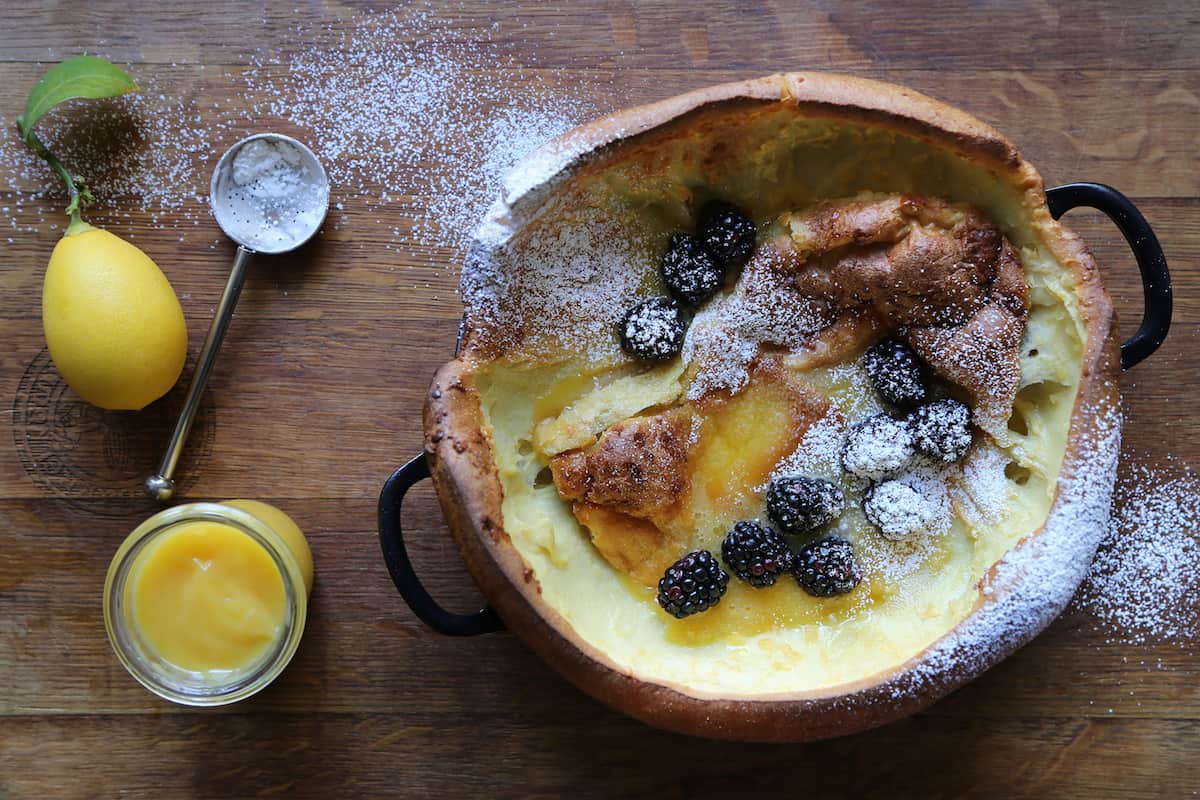 Dutch Baby
Recipe courtesy of Tiffani Thiessen
Ingredients
3 large eggs
1/2 cup all-purpose flour
1 tablespoon sugar
1 teaspoon vanilla paste (or extract)
1/2 cup milk
3 tablespoons butter
Directions
Preheat oven to 425 degrees. Position a rack in the lower third of your oven with enough room above it for the pancake to rise.
In a large bowl, whisk together eggs, flour, sugar and vanilla until well combined. Then add the milk to the mixture by whisking slowly.
Place butter in a 10-inch cast iron skillet and place into the pre-heated oven. When the butter is melted, immediately remove the pan from the oven and gently pour the batter into the skillet. Return the skillet to the oven and bake for 20 minutes. The pancake is ready when the edges are golden brown and the center is puffed.
Serve hot from the oven topped with lemon curd, berries, and a sprinkling of powdered sugar. I also love it simply topped with a drizzle of maple syrup or even crank it up with some ham and a fried egg!
Serves 2-4
Photography by Jen Lover