Harper is all about two things these days. Dance music and emojis. So what did the soon to be 6 year old want for her birthday party this year? That's right you guessed it. A dance emoji party.
I began with a Pinterest board (as I usually do) and started "pinning ideas". The only difference this time was Harper was right there beside me pointing out what to pin. The days of mommy doing all the decision making is over.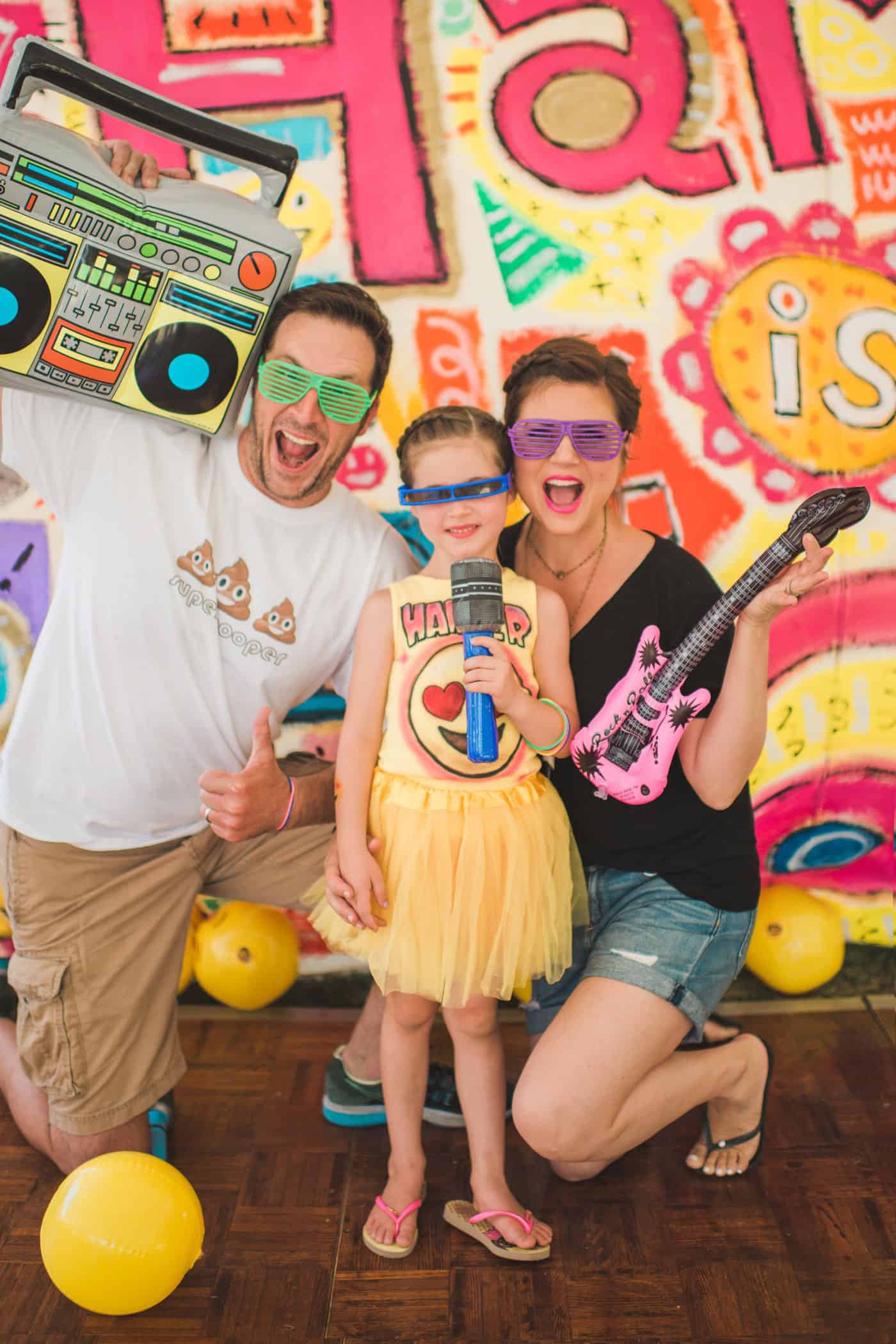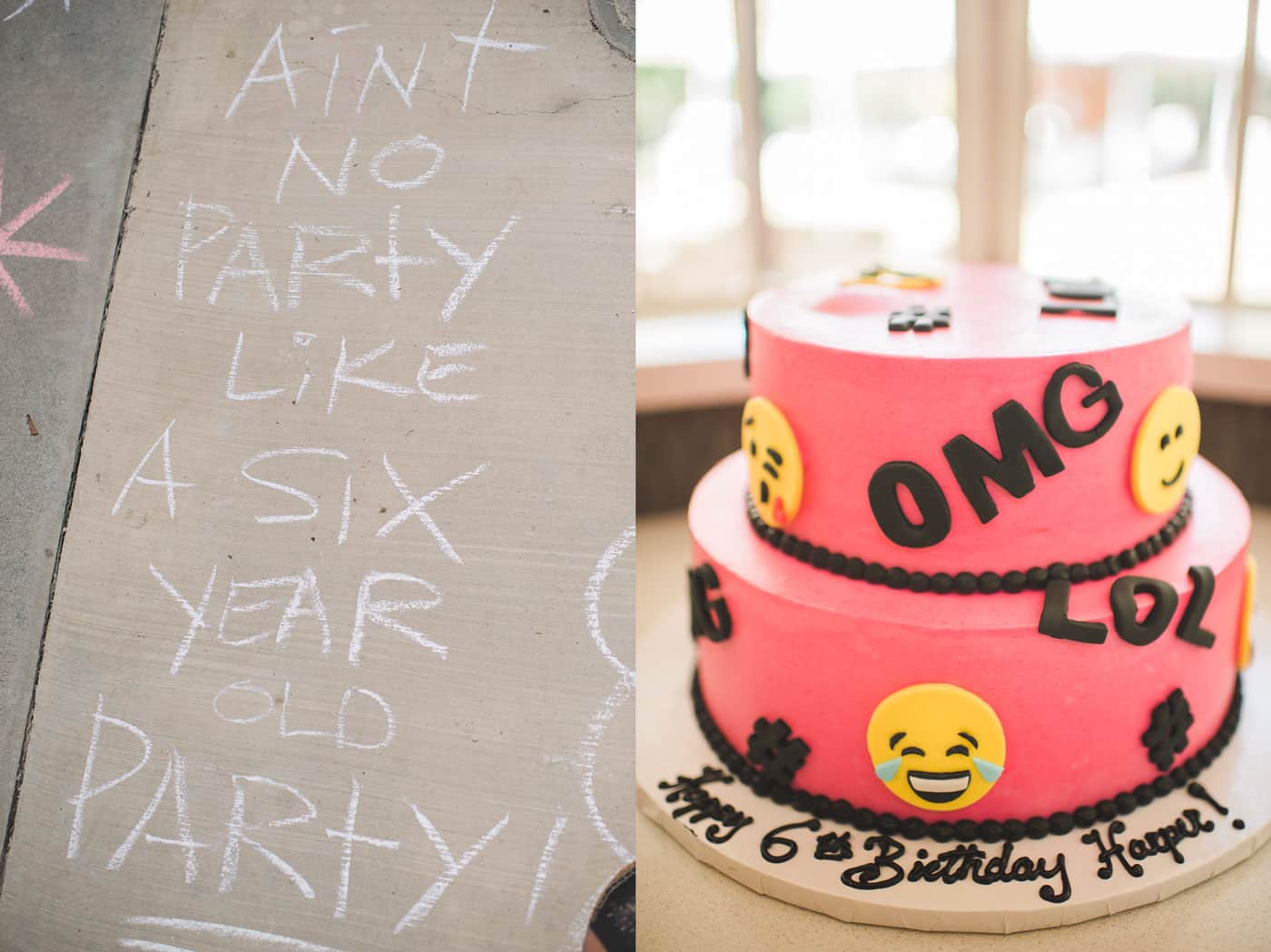 I started with the layout of the party. The dance floor was the biggest factor. What size and where to put it. Then Brady got to work on the backdrop. He slaved away painting on an enormous canvas (9 ft by 12 ft to be exact). It took him almost 3 days to finish and it turned out amazing…that's an understatement by the way. It truly made the party. Harper (and mommy) are very lucky to have such a talented daddy/husband who can pull off tasks like this.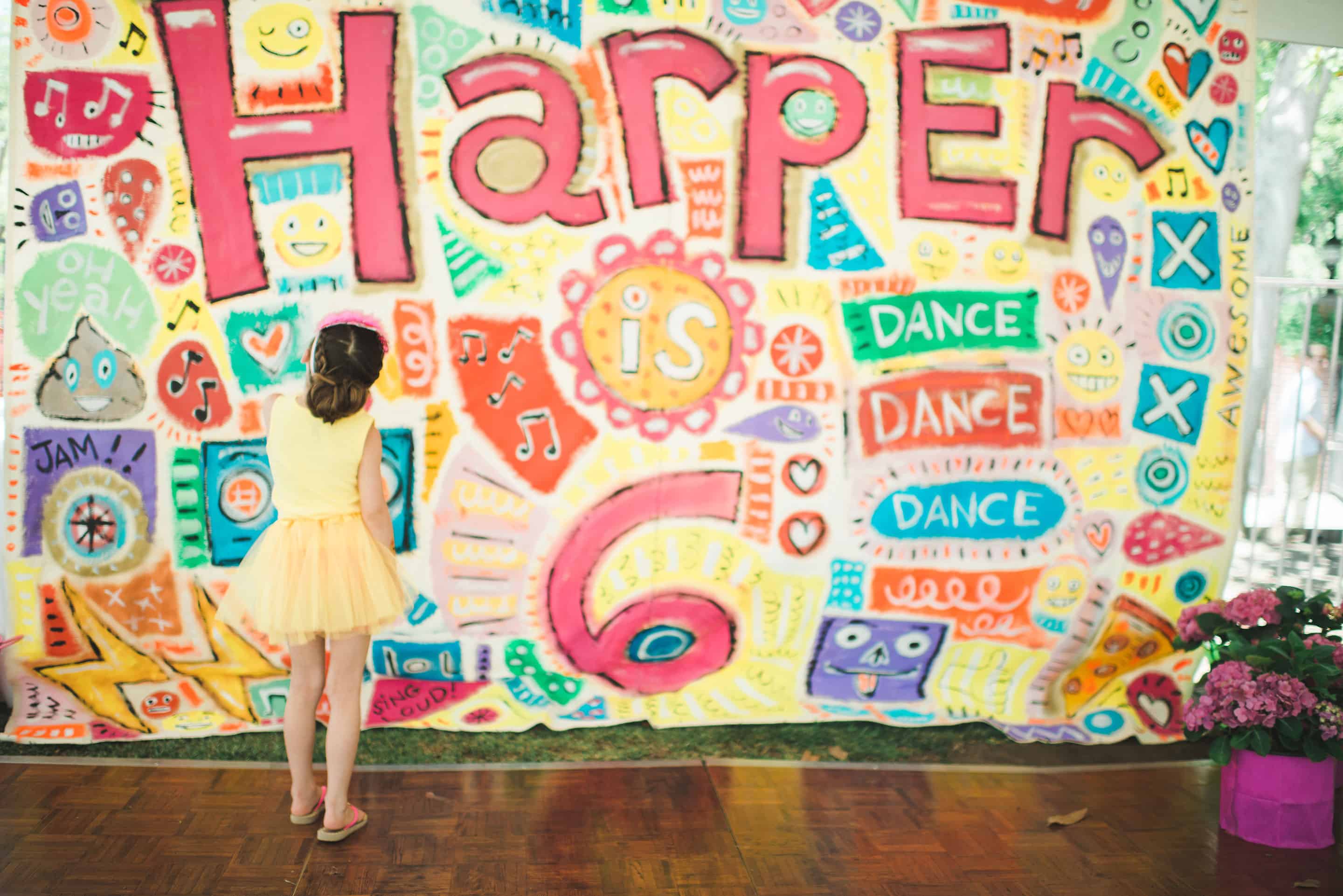 We then started to plan the tablescaping. We put together festive floral arrangements with yellow and pink Gerber daisies in mirrored containers. We also threw down fun sequin fabric, disco balls in different sizes, neon colored 80s style sunglasses, fishnet fingerless gloves and rubber bracelets around the centerpieces.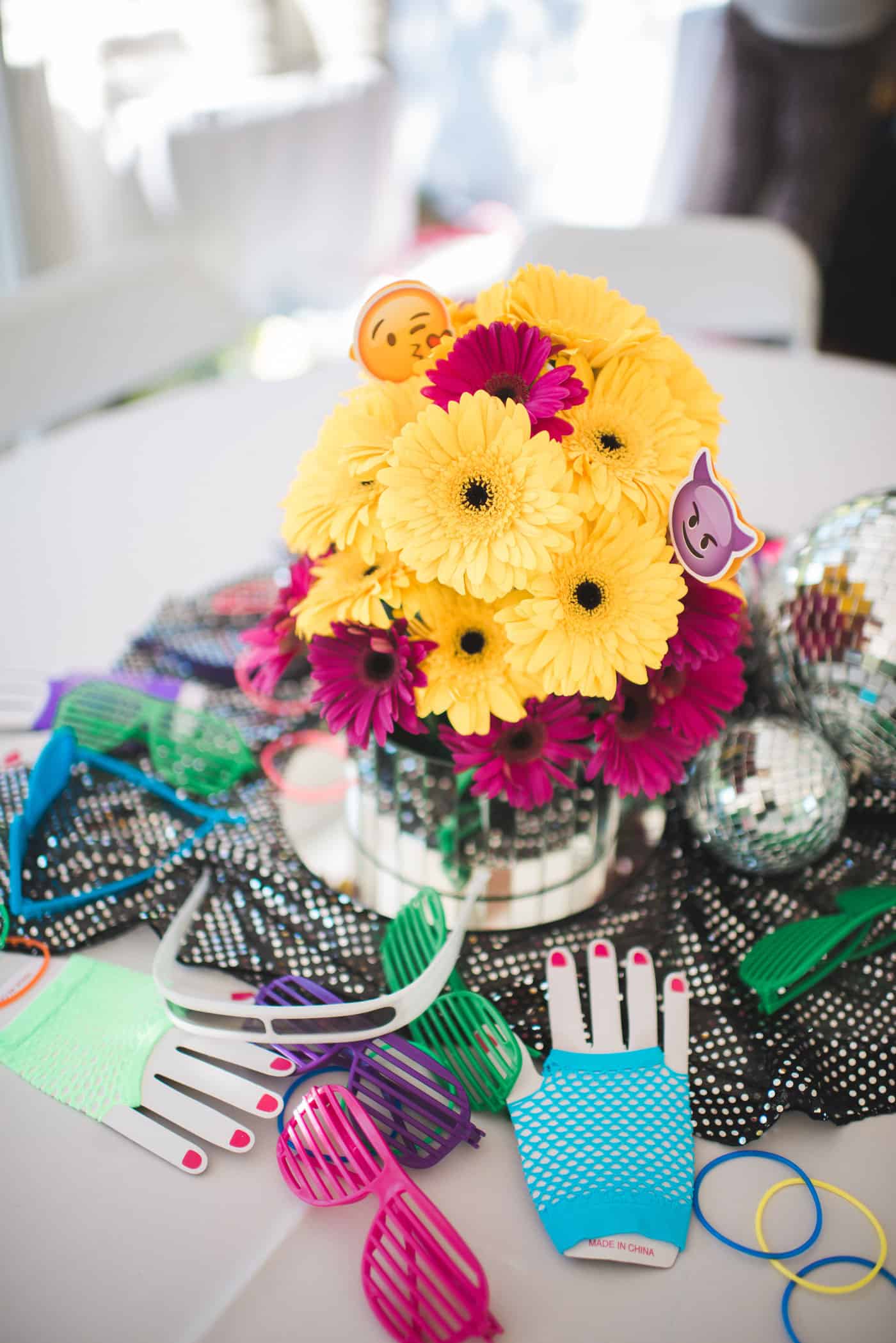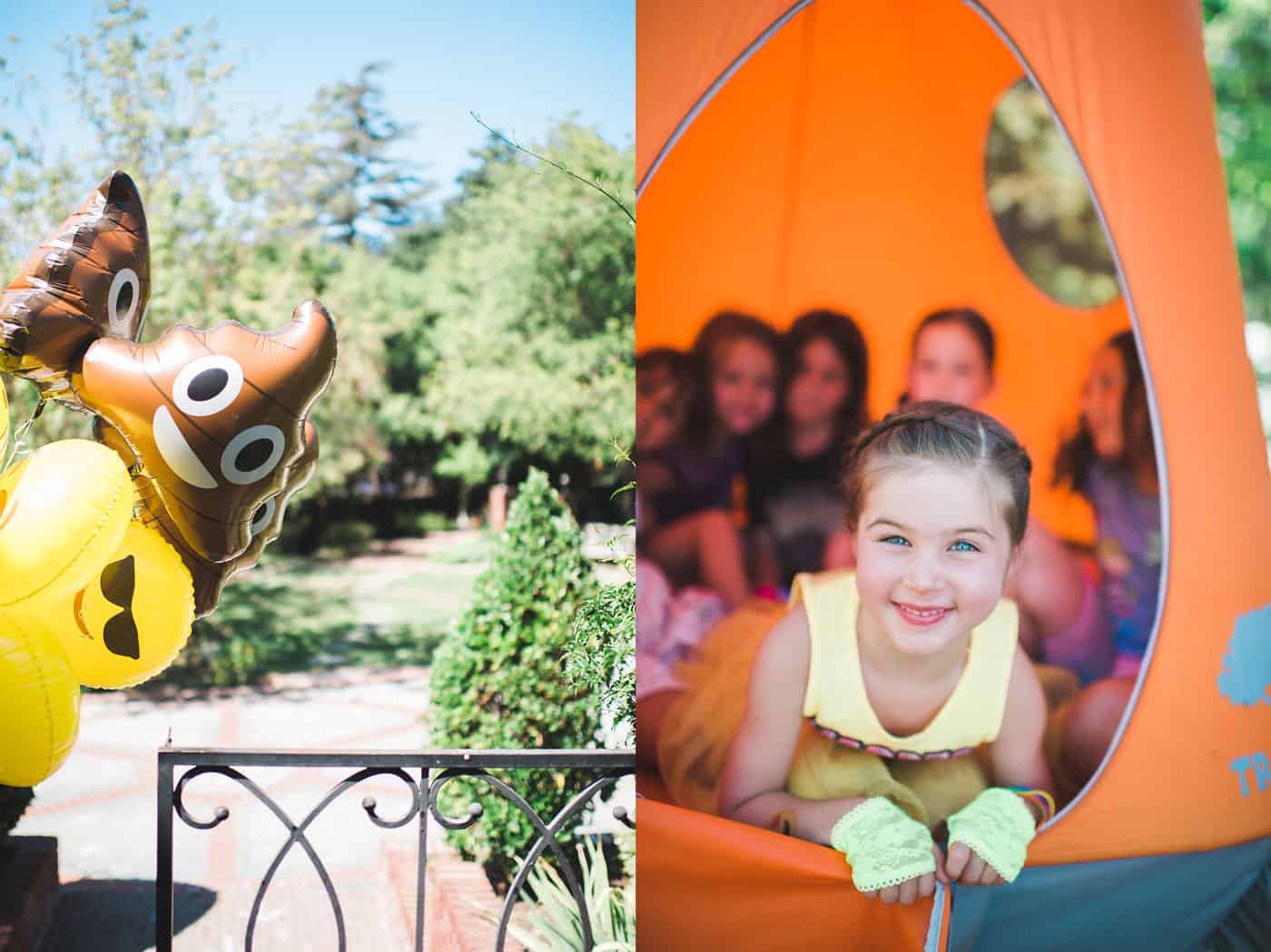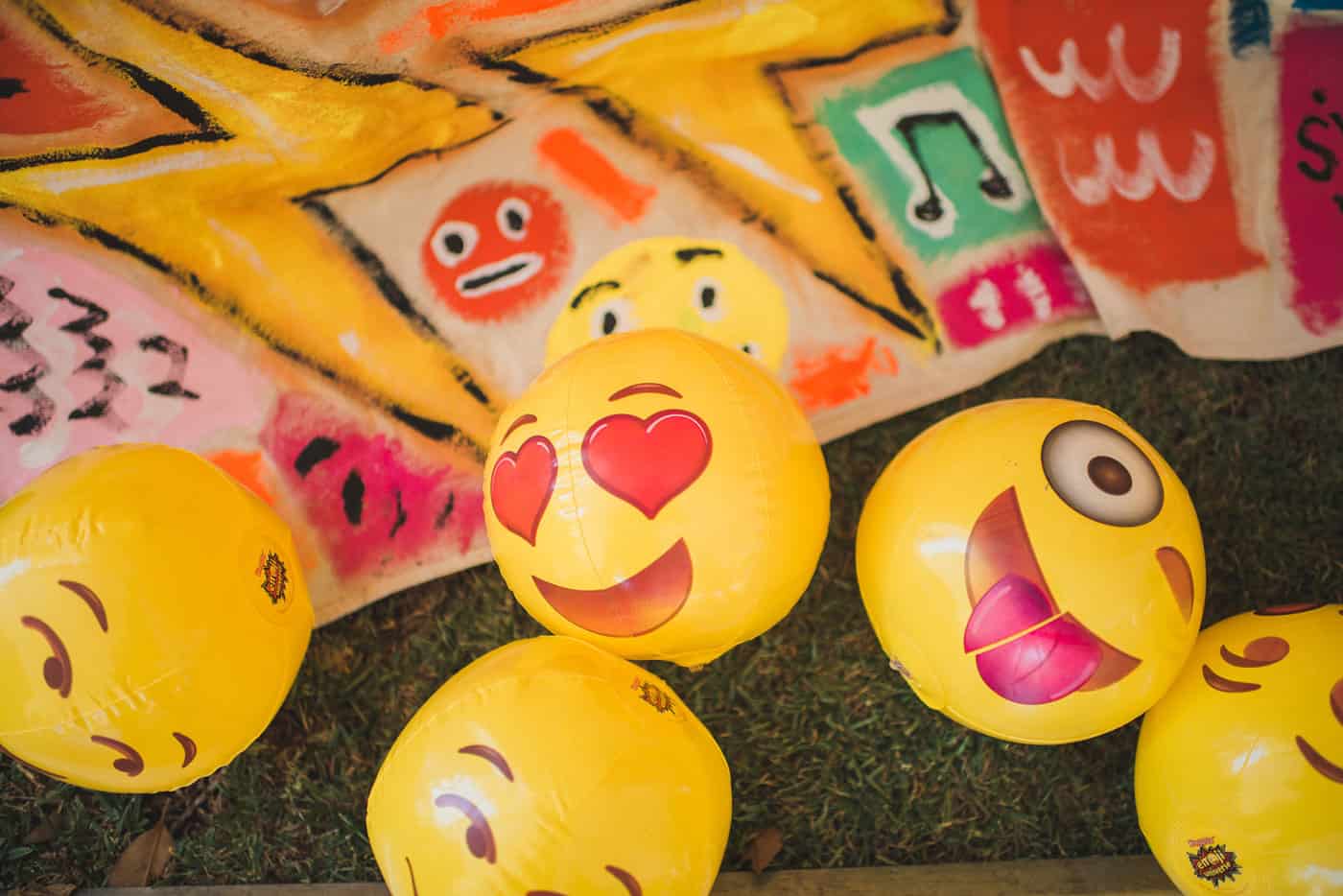 We had a fun emoji tattoo station set up. As well as inflated emoji beach balls, microphones and boom boxes all over the dance floor. And I have to mention the amazing DJ we were lucky enough to get.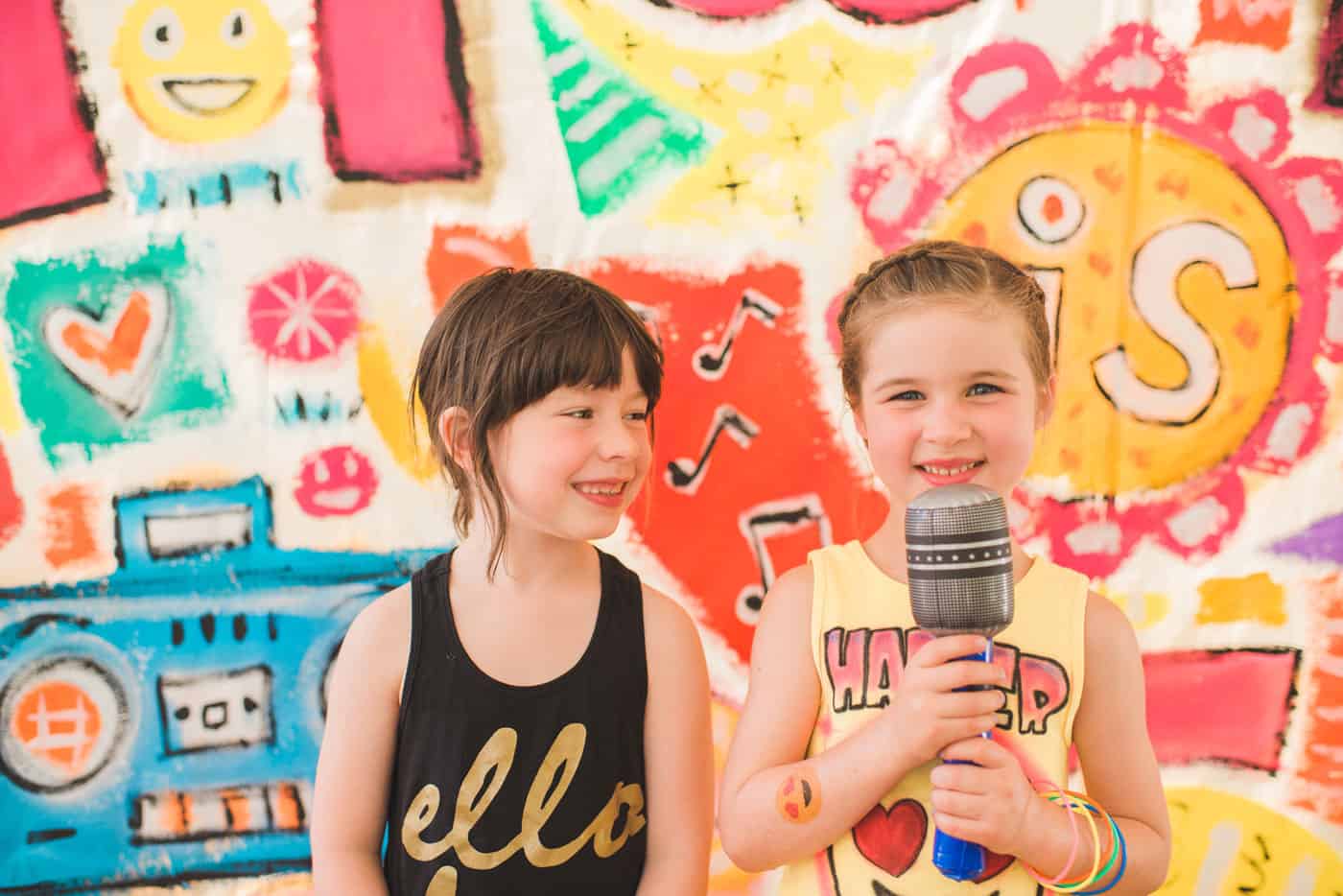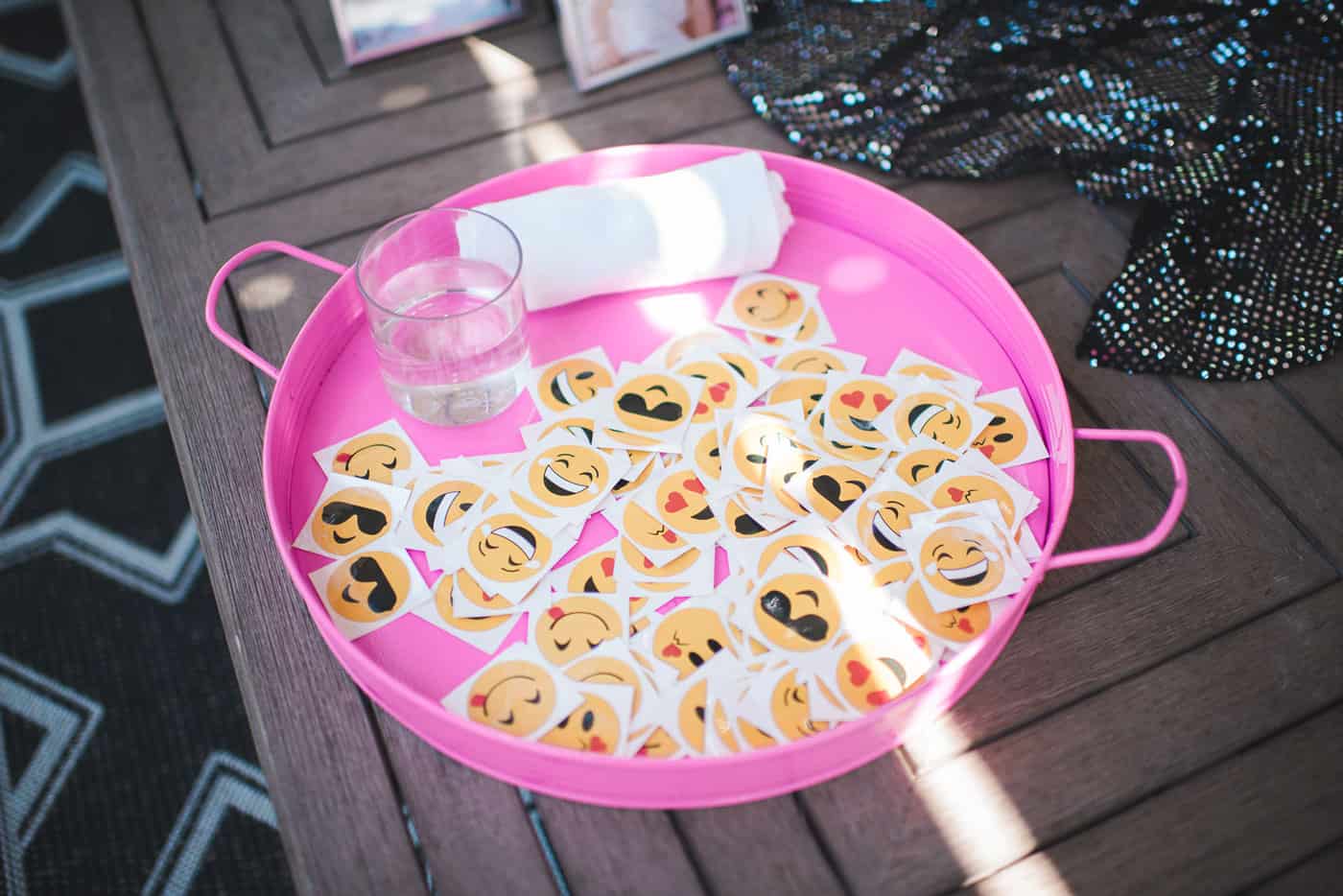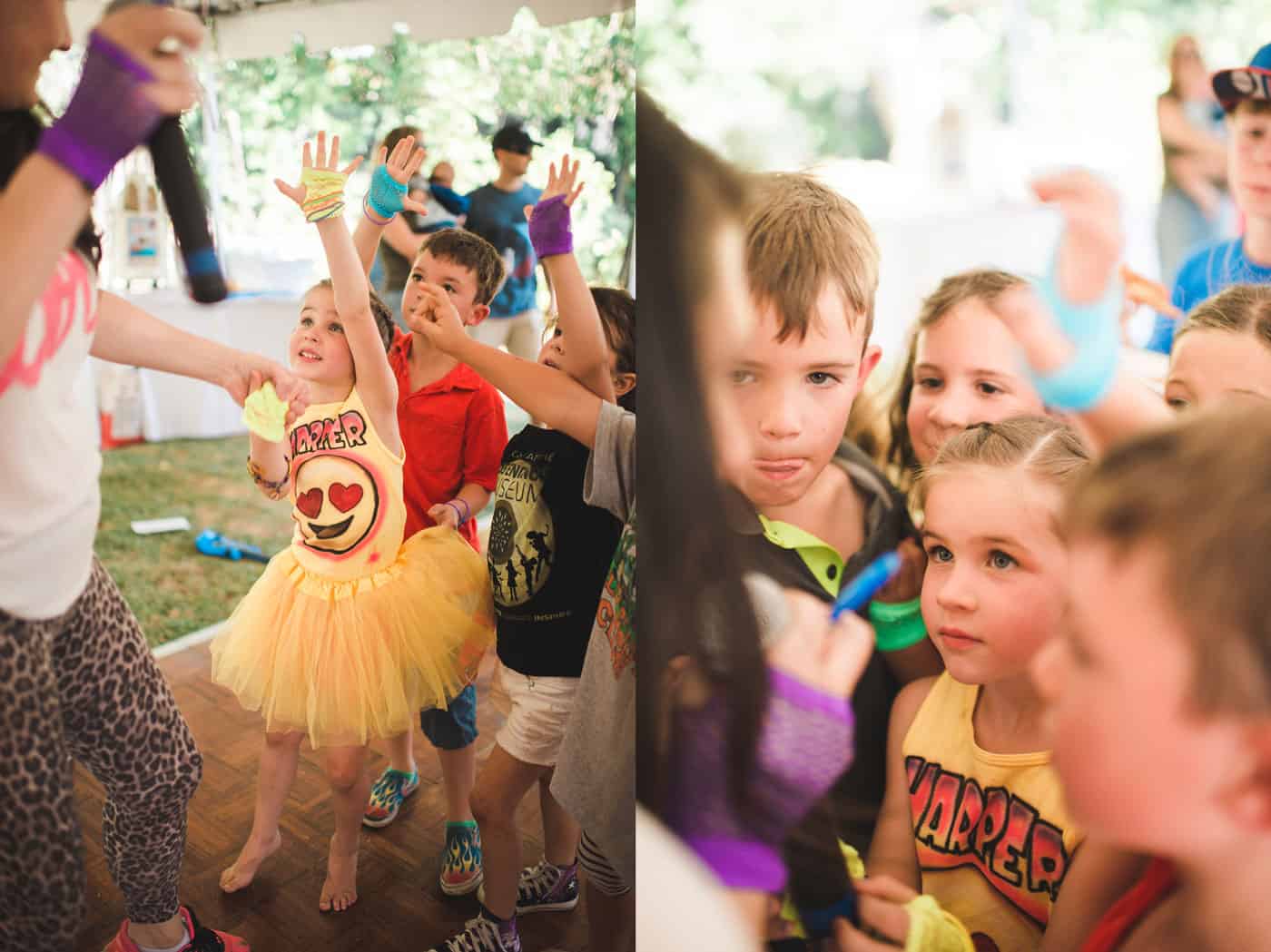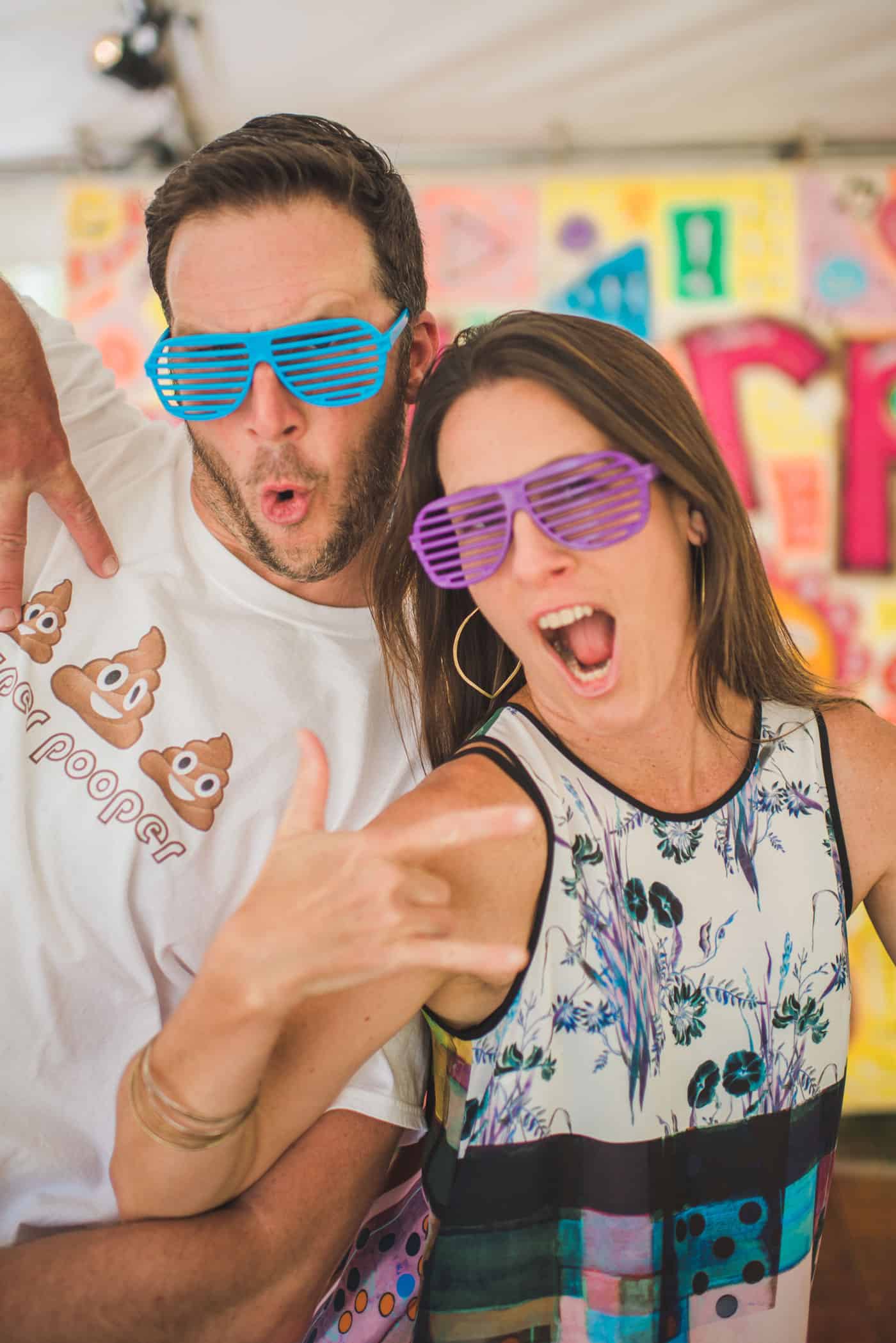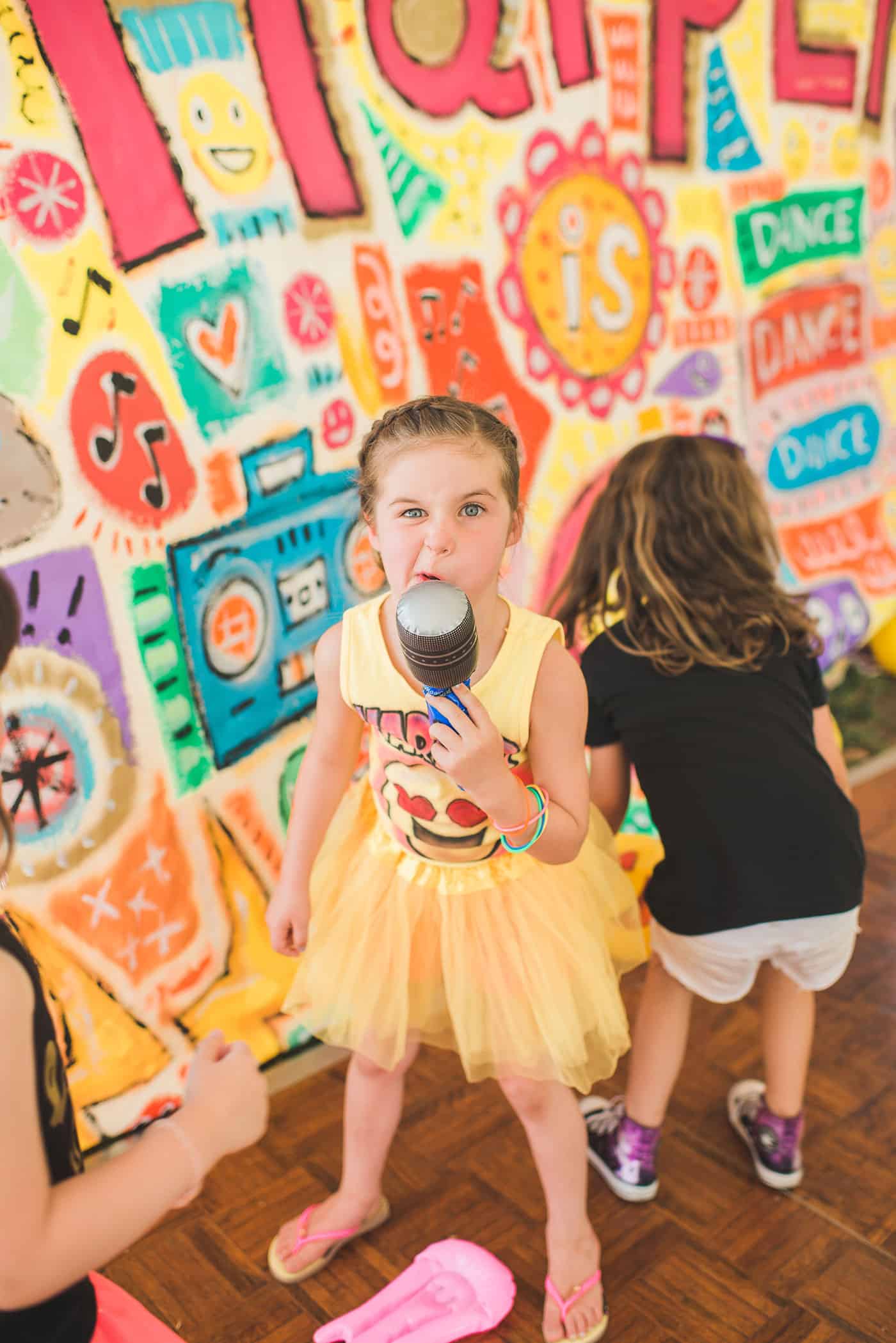 For food we went easy. Pizza, popcorn, fruit and chocolate soft serve that we decorated to make look like the infamous poop emoji symbol. Of course being that it was almost 100 degrees outside the ice cream didn't stay frozen very long.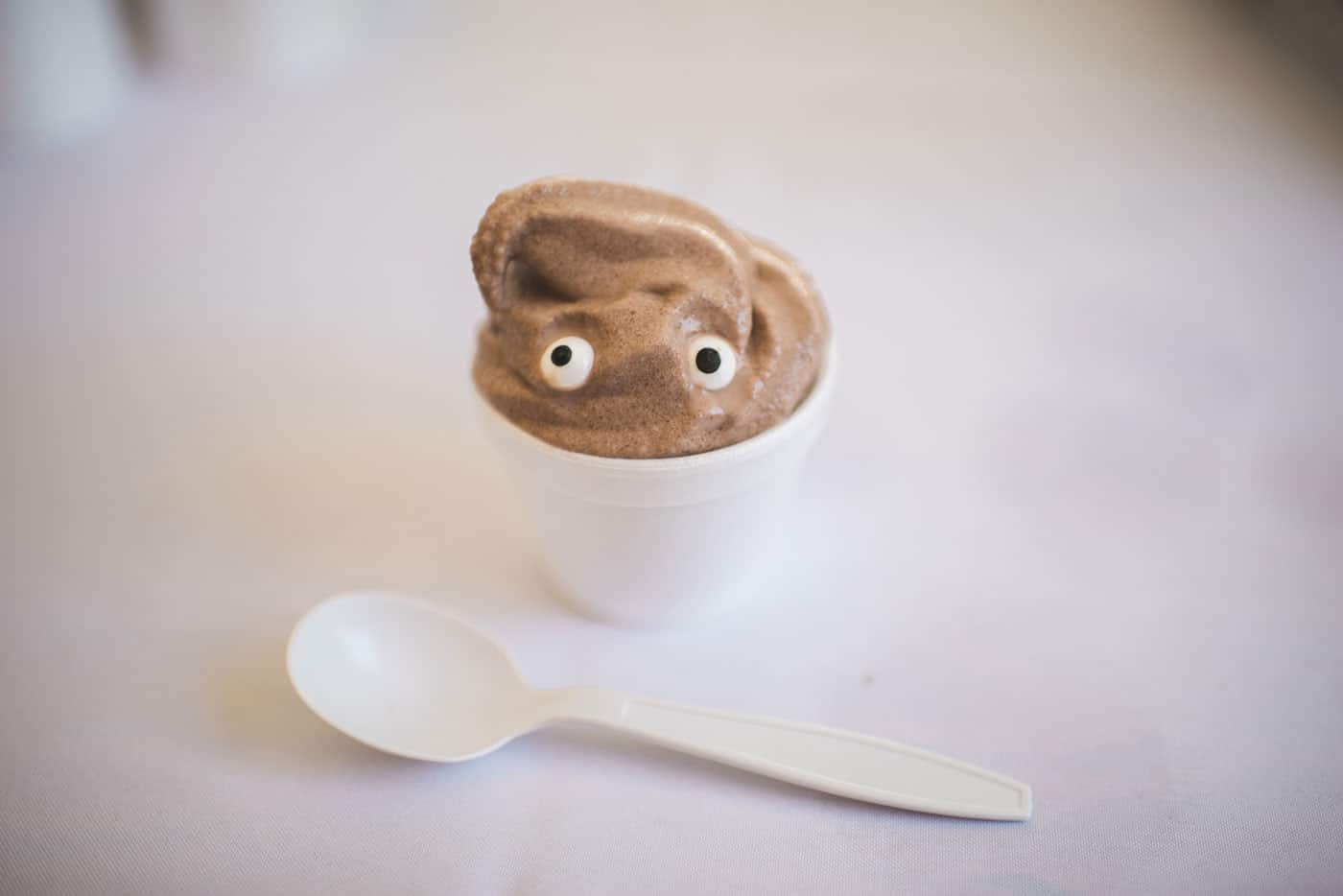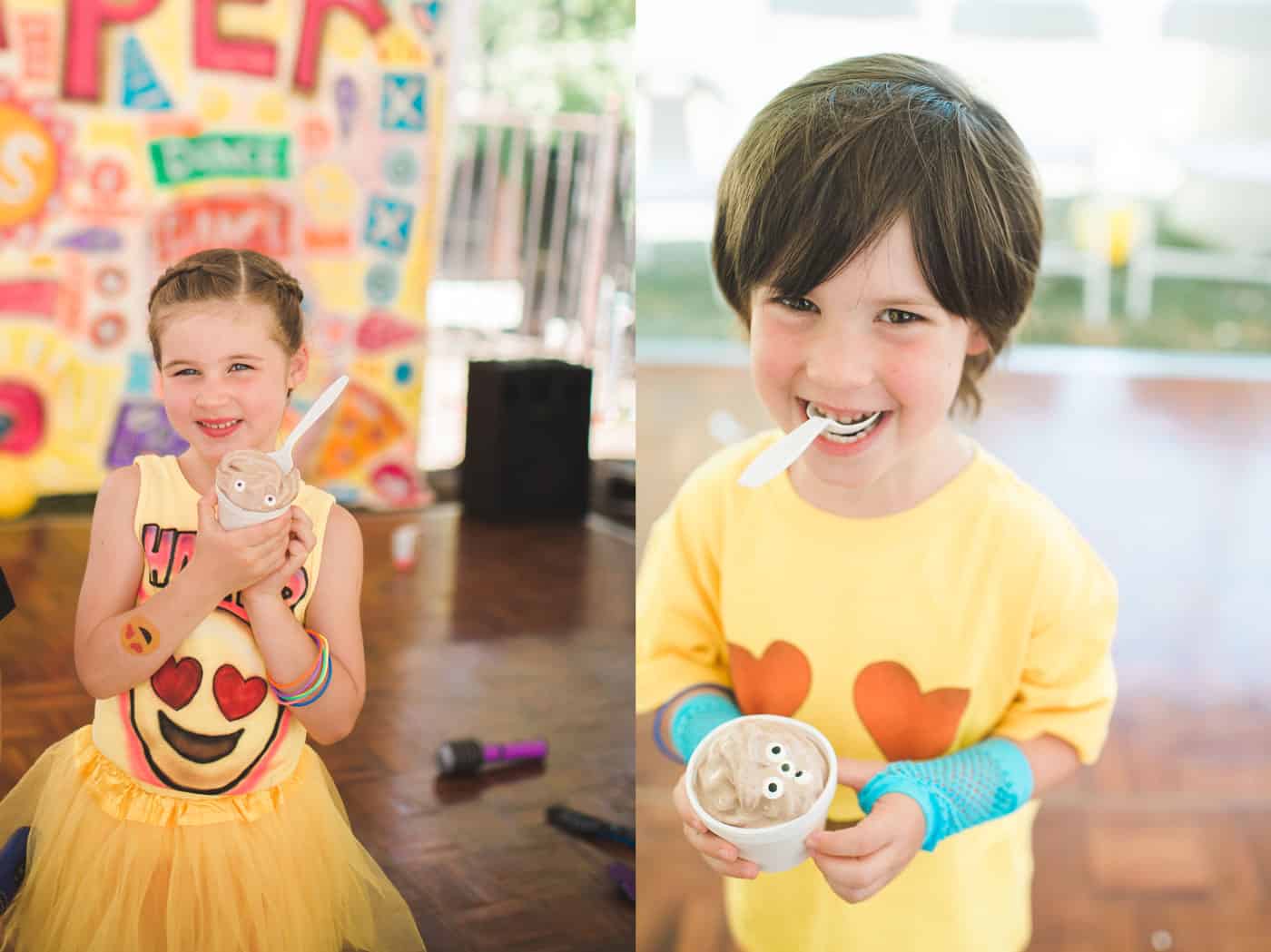 We also created fun cd's for everyone to take home with some of Harper's favorite dance tunes. (Two months later and we are STILL playing it in our car) Made with: Clear Cello Bags, Metallic Shred, and Colorful CD Cases.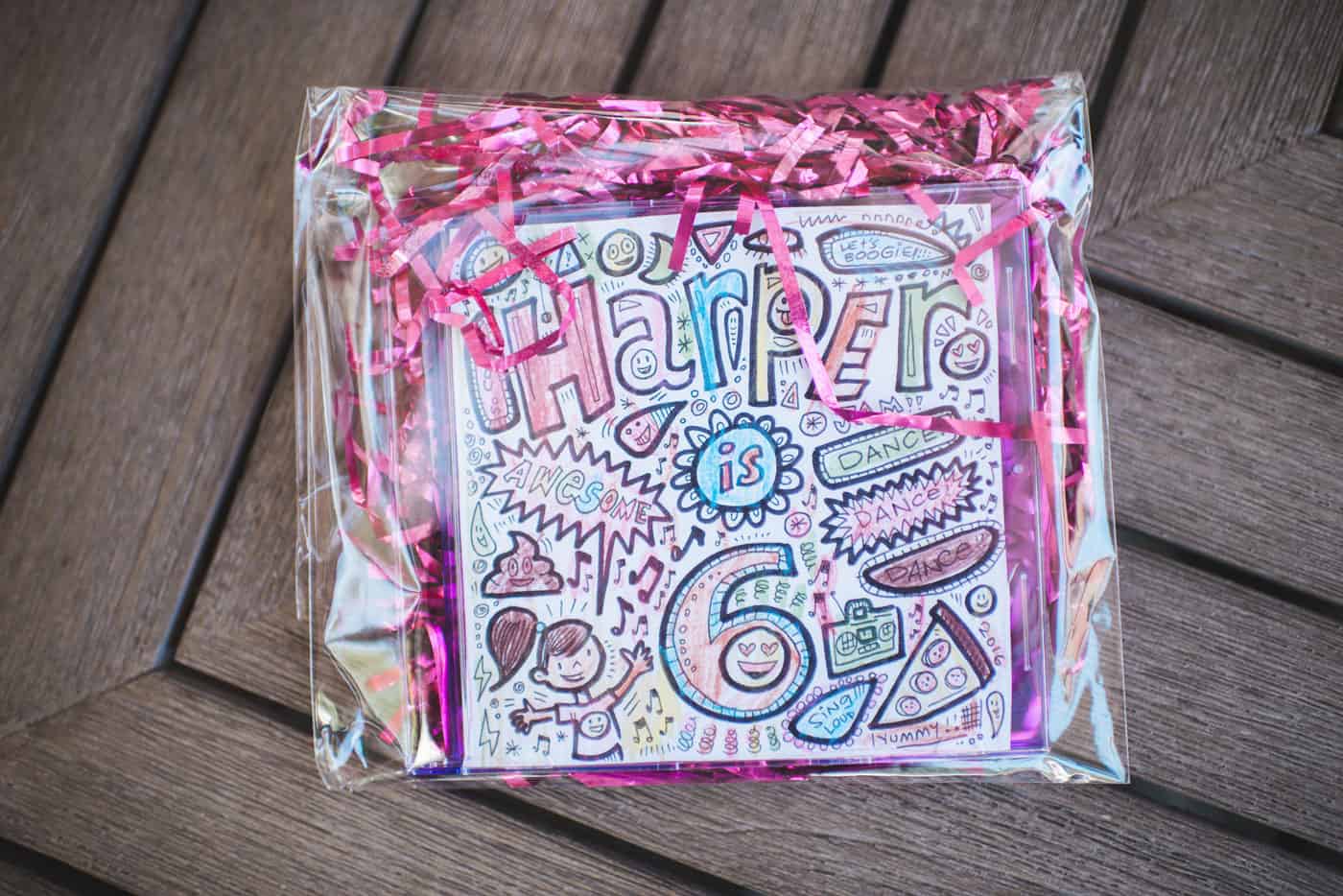 Then came her cake. Harper wanted a bright pink cake with lots of emoji's all over it. She even picked out the specific emoji symbols she wanted. I found a local bakery and had the custom cake made. It was a definite fun mommy daughter date. One of my favorite moments of the afternoon was when I cut the cake and Harper and her friends realized it was a rainbow inside. Let's just say it was a huge hit. (Mommy for the win!) ☺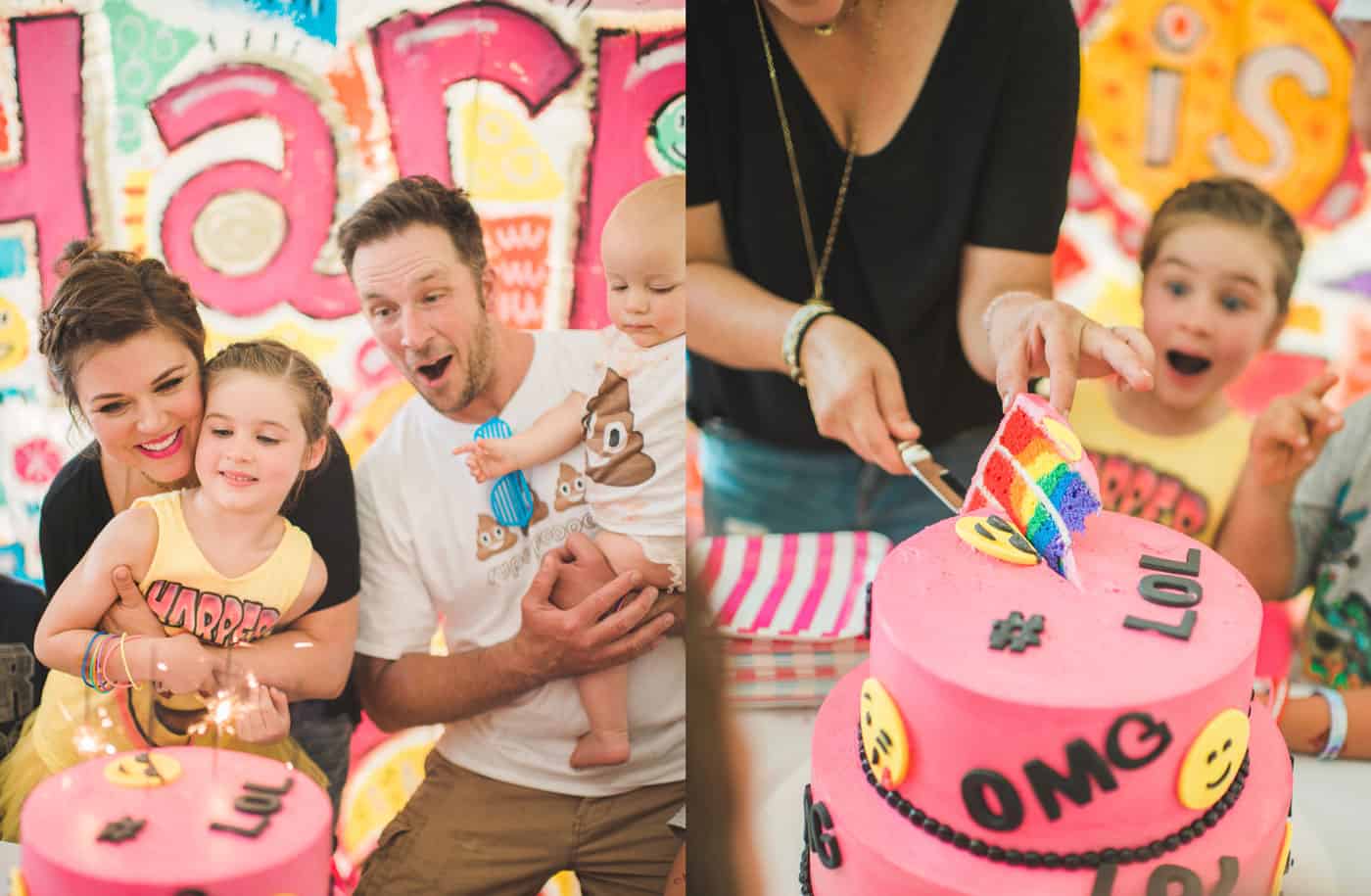 Check out all the fun goodies we used to create this laugh out loud emoji party!
DECOR: Hanging Treehouse, Mini Disco Balls, Mirror Cubes,  Emoji Beach Balls, Emoji Mylar Ballons, Poop Emoji Mylar Balloons; FAVORS: Clear Cello Bags, 2″ Emoji Stickers, Metallic Shred, Colorful CD Cases, Emoji Tattoos, Emoji Key-Chain Bags, Jelly Bracelets, Slotted Sunglasses, Hairband Sunglasses; CLOTHING & PROPS: Inflatable Guitars, Inflatable Microphones, Inflatable Boom Box, Fingerless Fishnet Gloves, Harper's Yellow TuTu, Brady's Poop Emoji T-shirt, Holt's Poop Emoji T-shirt
Photographer • Rebecca Sanabria
Instagram • Facebook • Website
This post contains affiliate links.