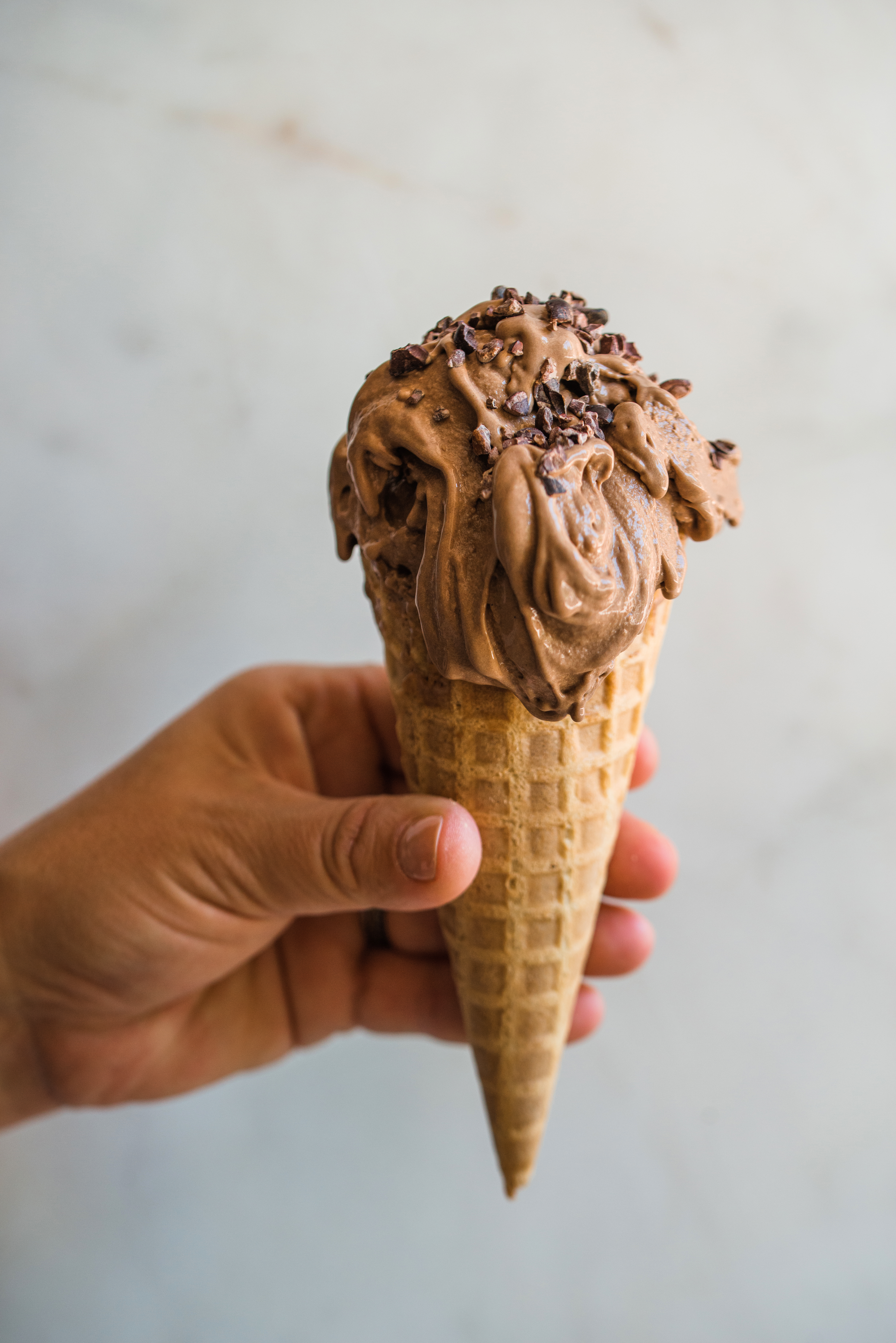 Chocolate Frozen Custard
Recipe courtesy of Tiffani Thiessen
Ingredients
9 large egg yolks
1/3 cup sugar
1/3 cup light corn syrup
1/2 cup unsweetened cocoa powder
3 1/2 cups half and half
pinch kosher salt
1 teaspoon vanilla bean paste
cocoa nips, to garnish
Directions
In a large saucepan, whisk together egg yolks, sugar, corn syrup, and cocoa powder until well combined. Whisk in half and half until yolk mixture is fully incorporated.
Place pan over medium-low heat and cook, while whisking, until custard is thick enough to coat the back of a spoon, or temperature reaches 170°F. Remove from heat. Stir in salt and vanilla bean paste.
Strain custard through a fine mesh strainer and chill in refrigerator until it is very cold, about 40°F. Place in ice cream maker according to the manufacturer's instructions, then serve or place in an airtight container and store in freezer.