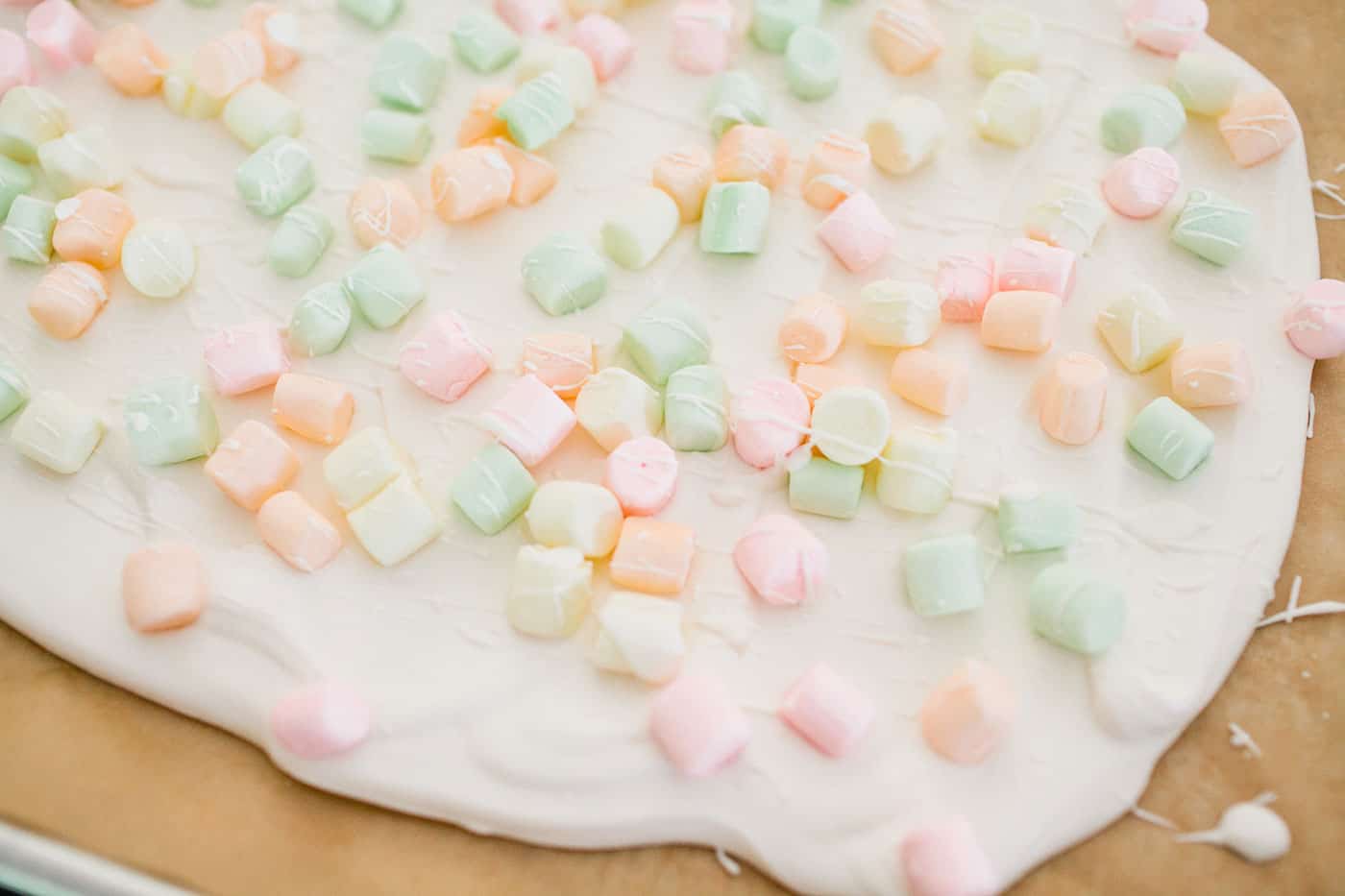 Bunny Bark
Recipe courtesy of Tiffani Thiessen
Ingredients
1 12 ounce bag white chocolate chips
3 cups mini rainbow marshmallows
1 tbsp coconut oil
sprinkles
A baking sheet lined with parchment paper.
Directions
In a double boiler, melt chocolate and coconut oil over medium heat, stirring occasionally until completely combined. When fully melted, remove from heat. Scrape chocolate mixture onto your parchment lined pan using a silicon spatula. Then take your marshmallows and sprinkle on top. Or you can stir in the marshmallows before spreading onto parchment paper as well for a different look.
Refrigerate until sets, about 1 hour. Keep in refrigerator until ready to eat. Break into pieces and enjoy. Happy Easter!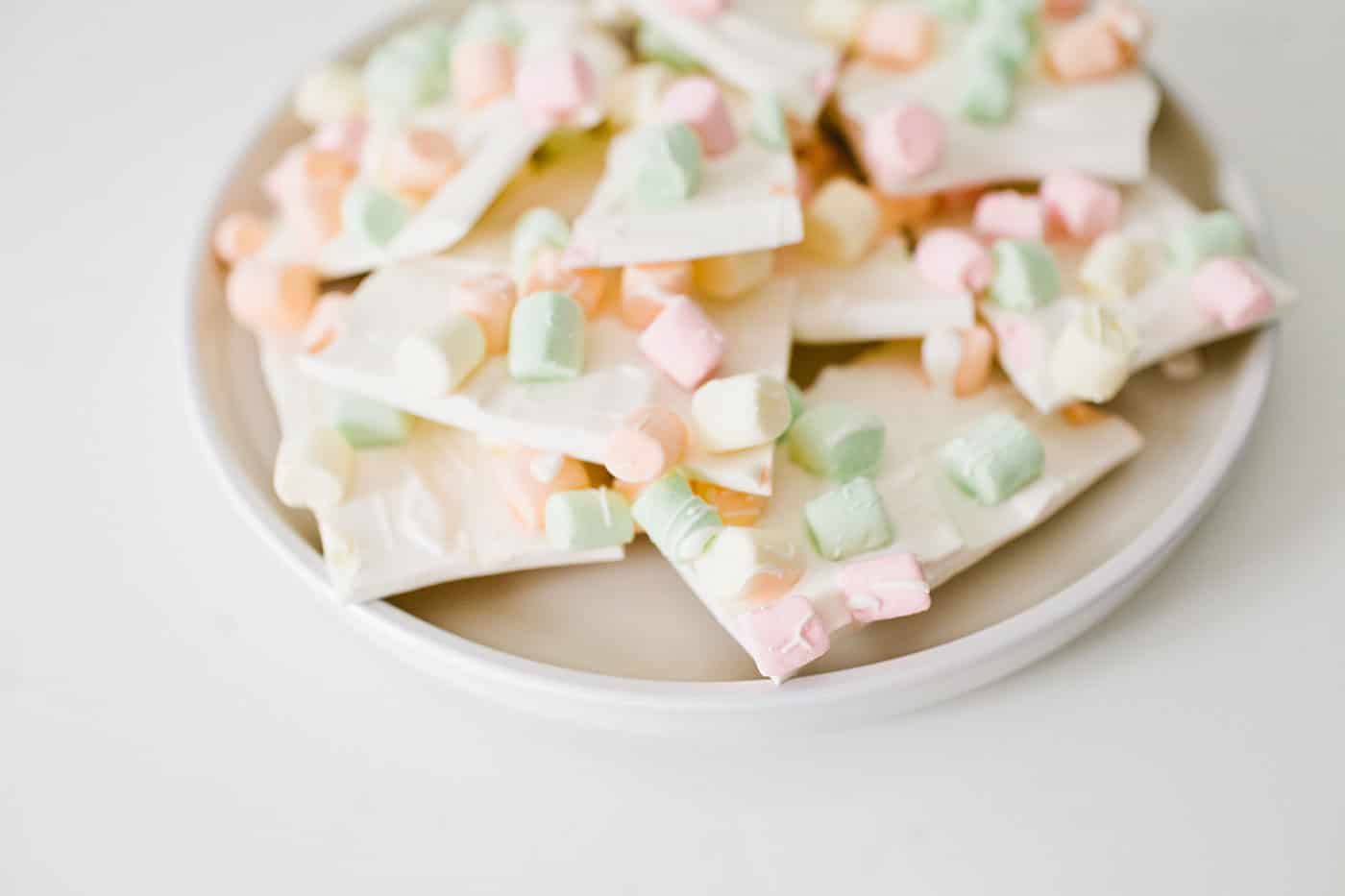 Photos by Megan Welker