They say that Christmas brings out the kid in us, but we've got a couple of months before the hustle and bustle of the yuletide season and Saint Nick's famous sleigh ride.  So until then, we've got Halloween, which is just fine with me. Why? I just love, love, love, love, love Halloween!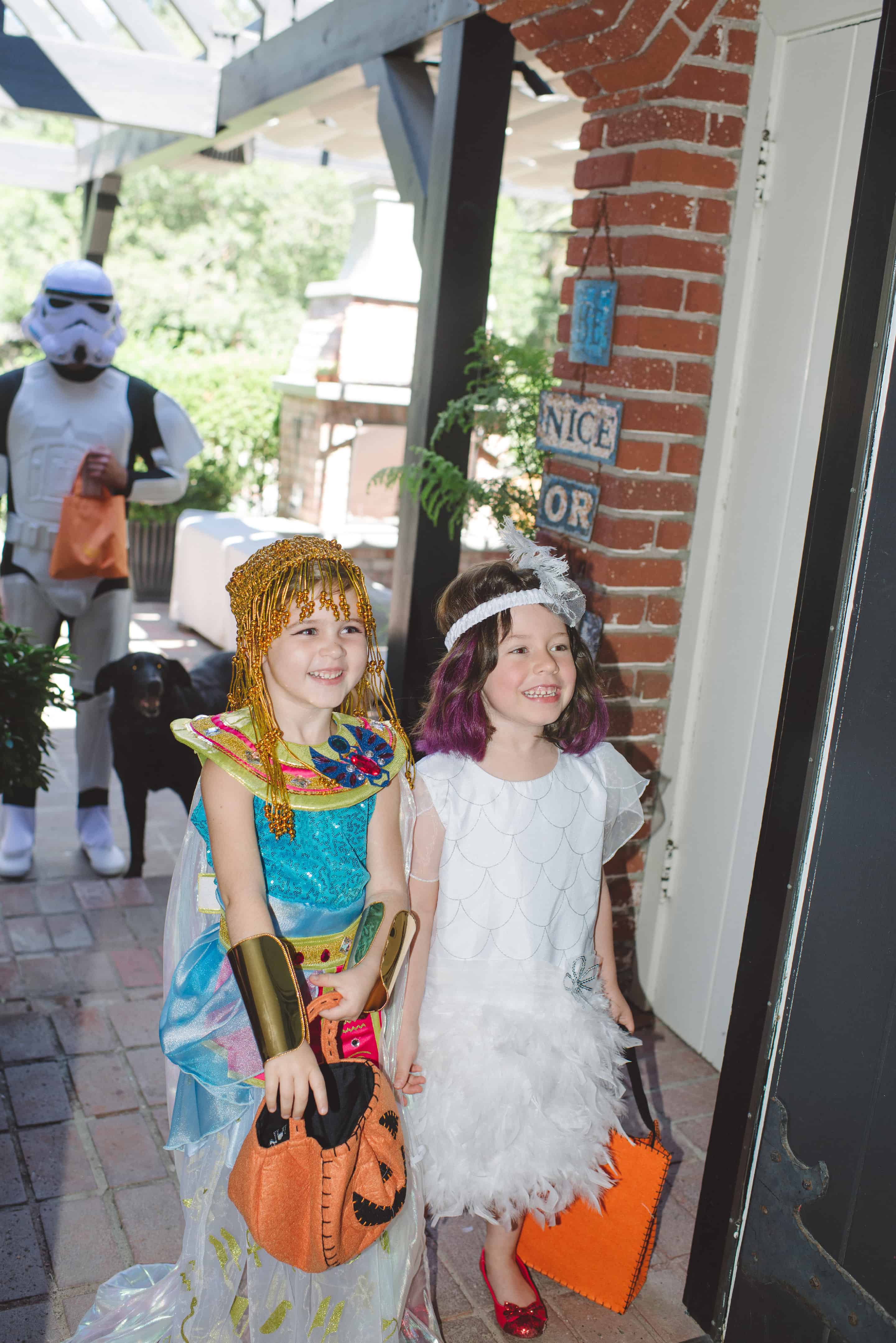 This creepy, crawly holiday is ideally situated between back-to-school and Christmas thereby allowing the perfect time for kids and adults (yes, adults) to enjoy an escape from reality, face their scariest fears, and take part in fun and good natured tricks! And what about the treats? From candy corn to cupcakes with orange icing, the fun of a sugar feeding frenzy is a once a year indulgence that is scary goooooooooooooooood.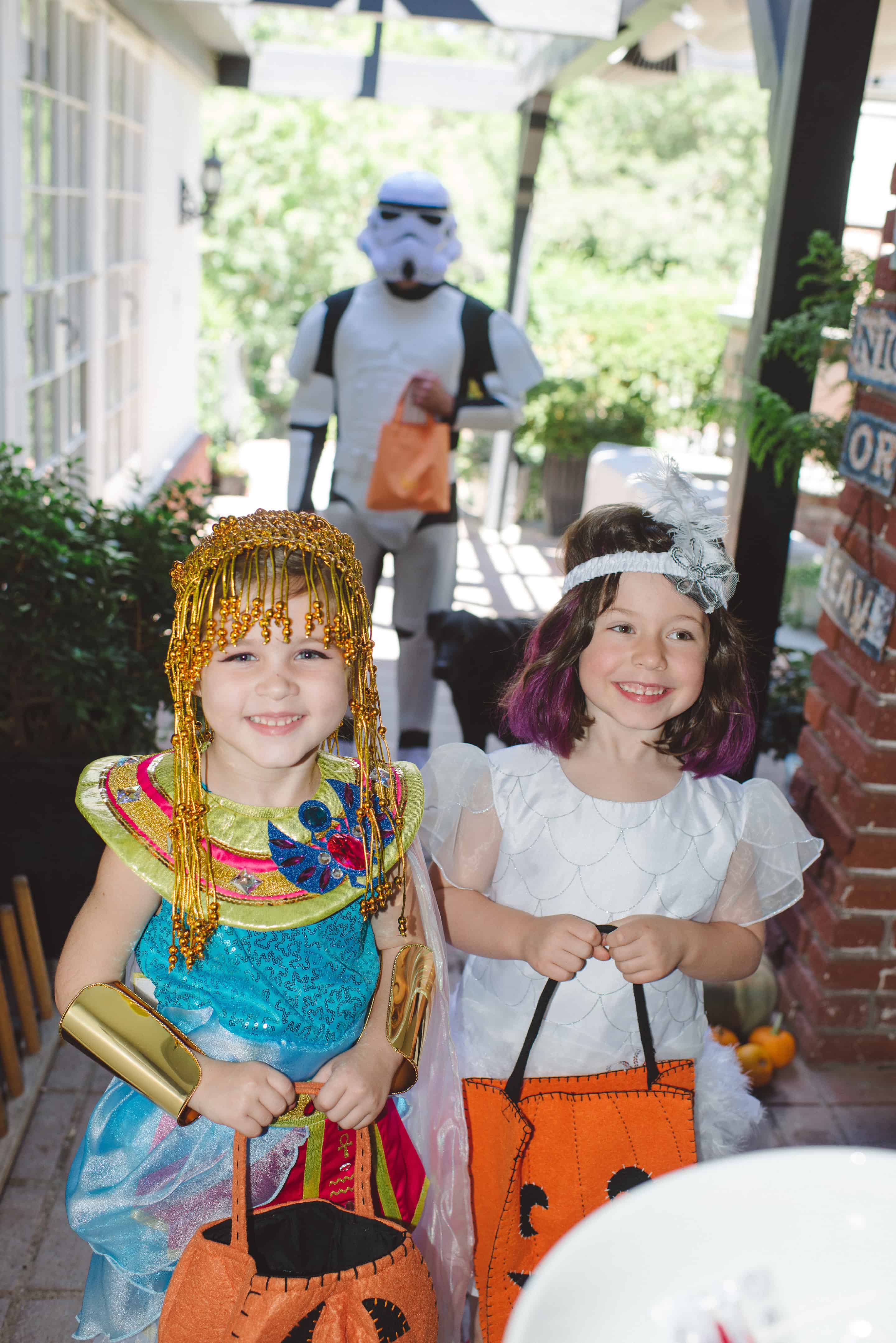 From hubby to baby Holt, the Smith clan embraces the essence and spirit of Halloween with gusto!  We love seeing the kids dressed up in costumes and then going trick or treating.  We love dressing up in costumes and going trick or treating ourselves!  Who wouldn't? Disguises and costumes allow fantasies to come true and it's become a popular American pastime.  Believe it or not, Halloween and trick-or-treating became popularized in America in the 1950's around the time that the "Peanuts" characters, Charlie Brown and Linus, awaited the Great Pumpkin.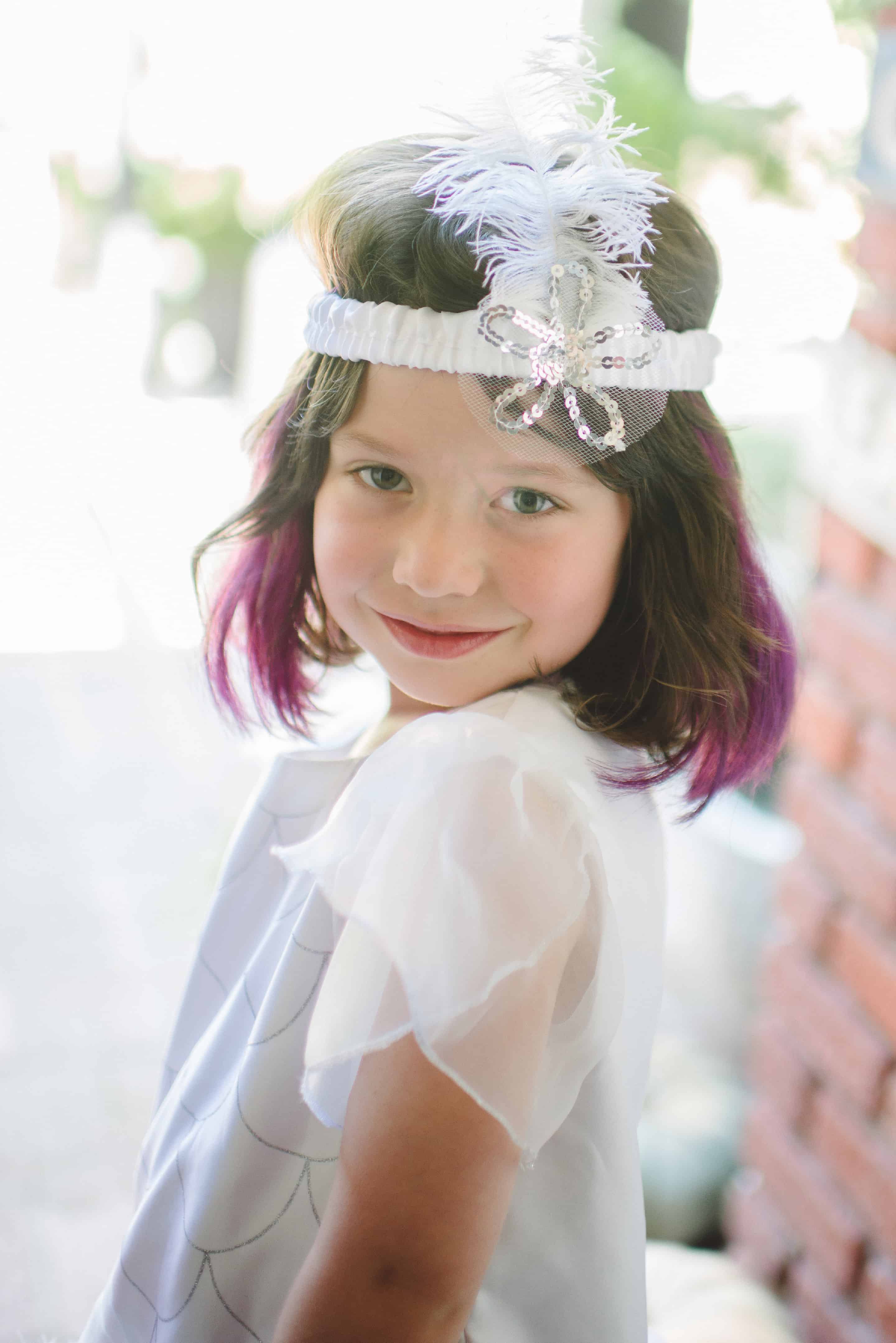 Flapper Girl By PotteryBarn Kids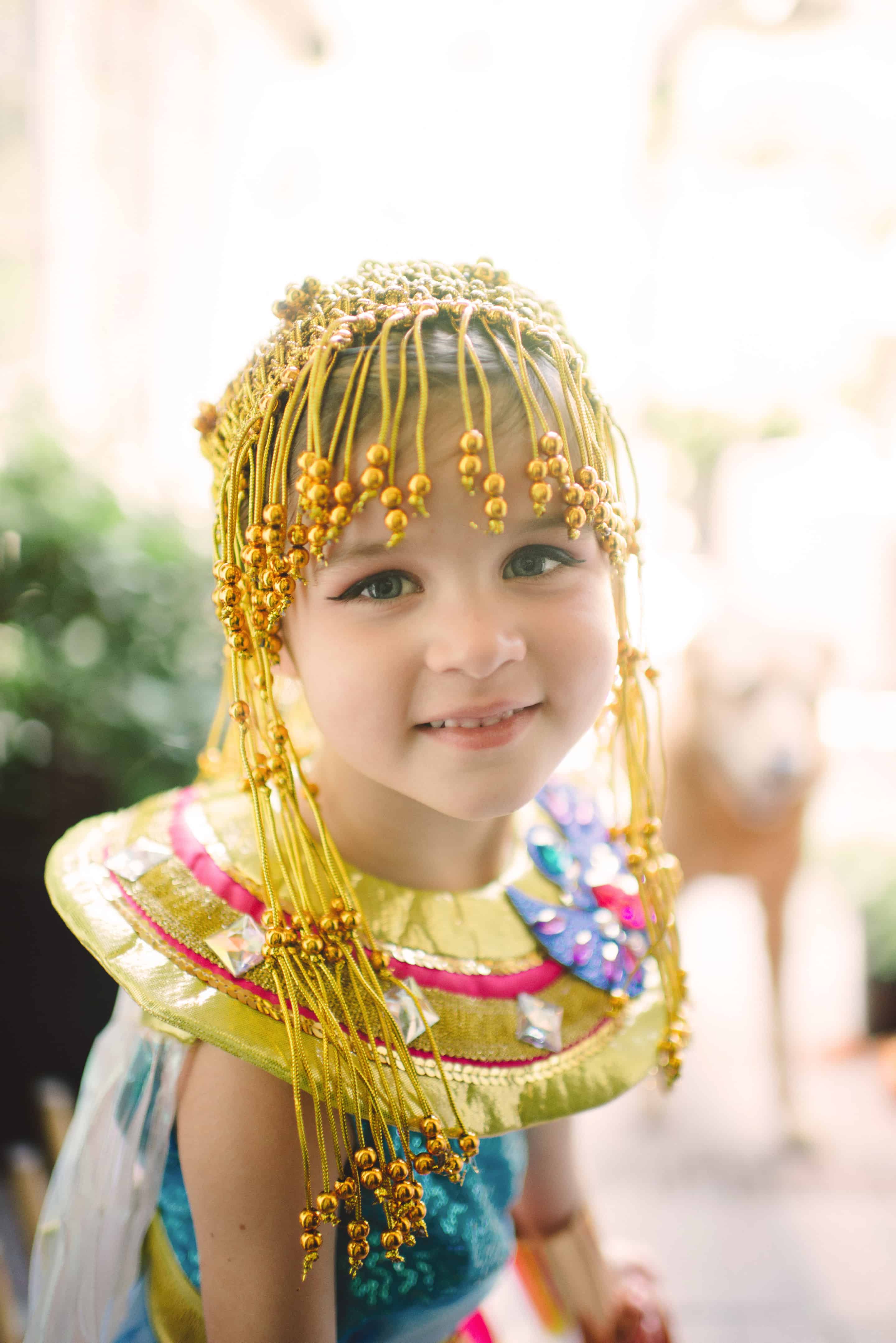 Cleopatra Costume by Chasing Fireflies
Fast forward to 2015…the commercialization of Halloween has spawned awesome scary movies, amazing and fun costumes, and given children and their parents (that would be Brady and I) a family oriented fun filled evening! Halloween has become number two on the holiday list and I can understand why. It's just plain scary fun!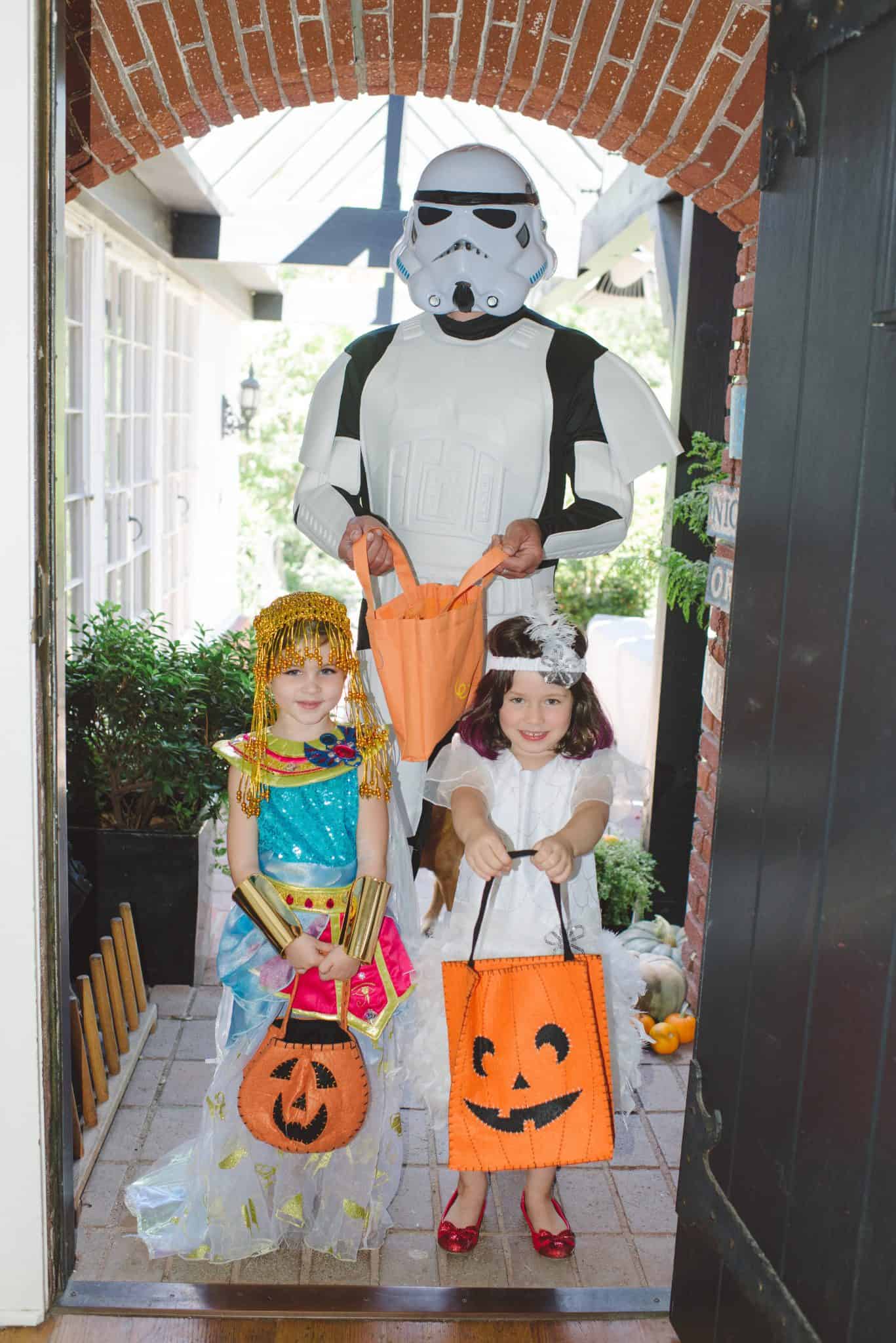 Photos by Rebecca Sanabria.