Photography by Elizabeth Messina.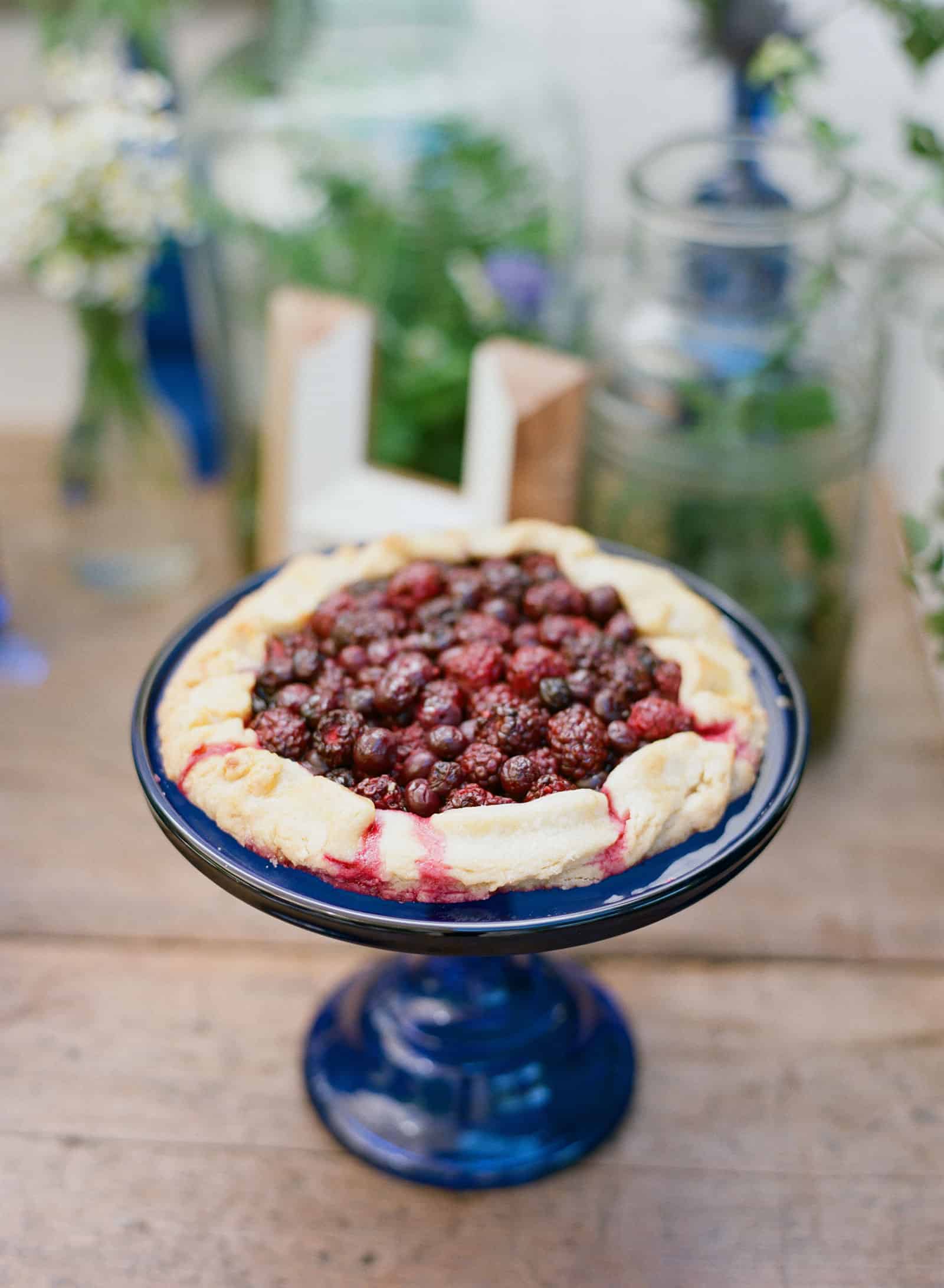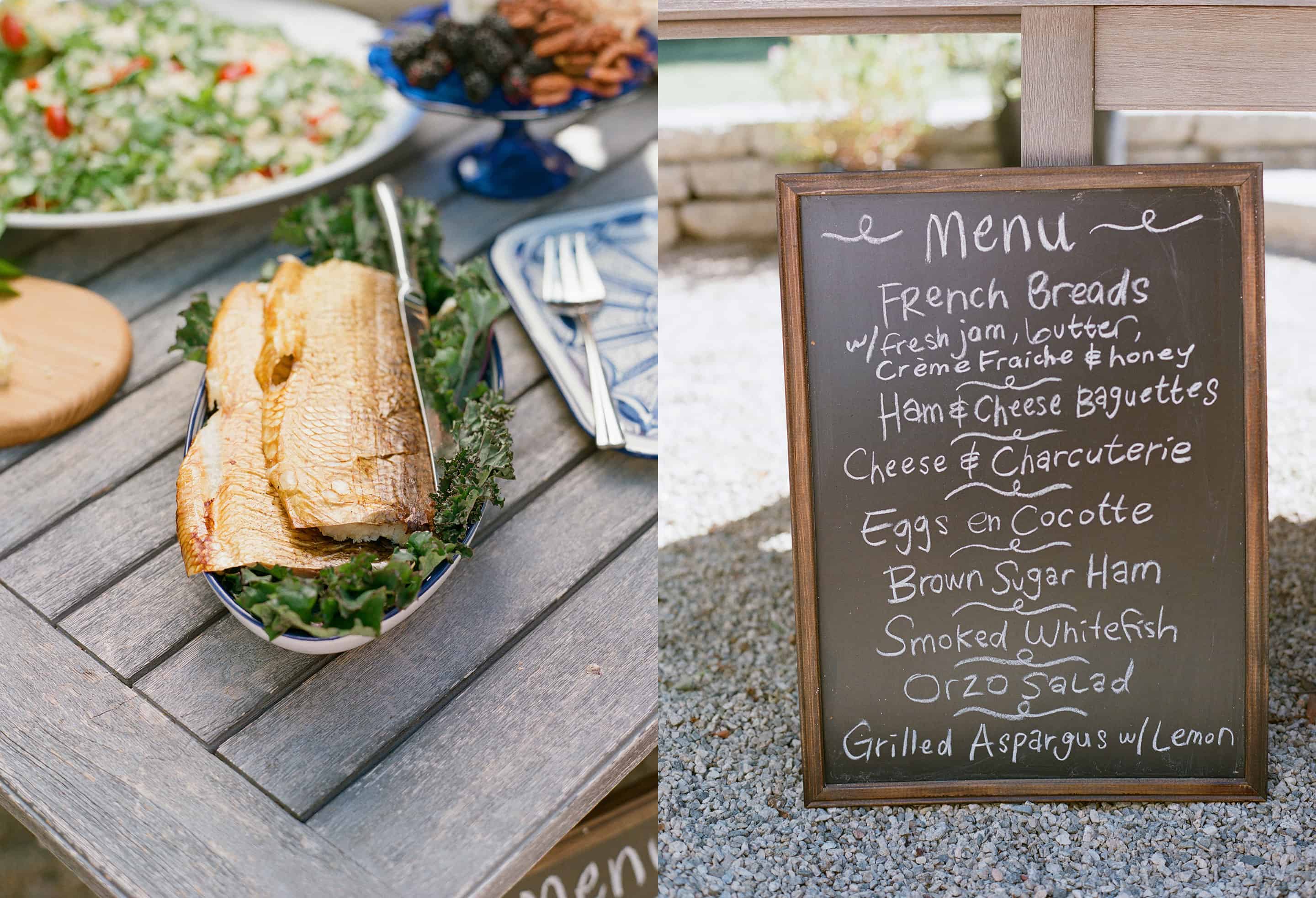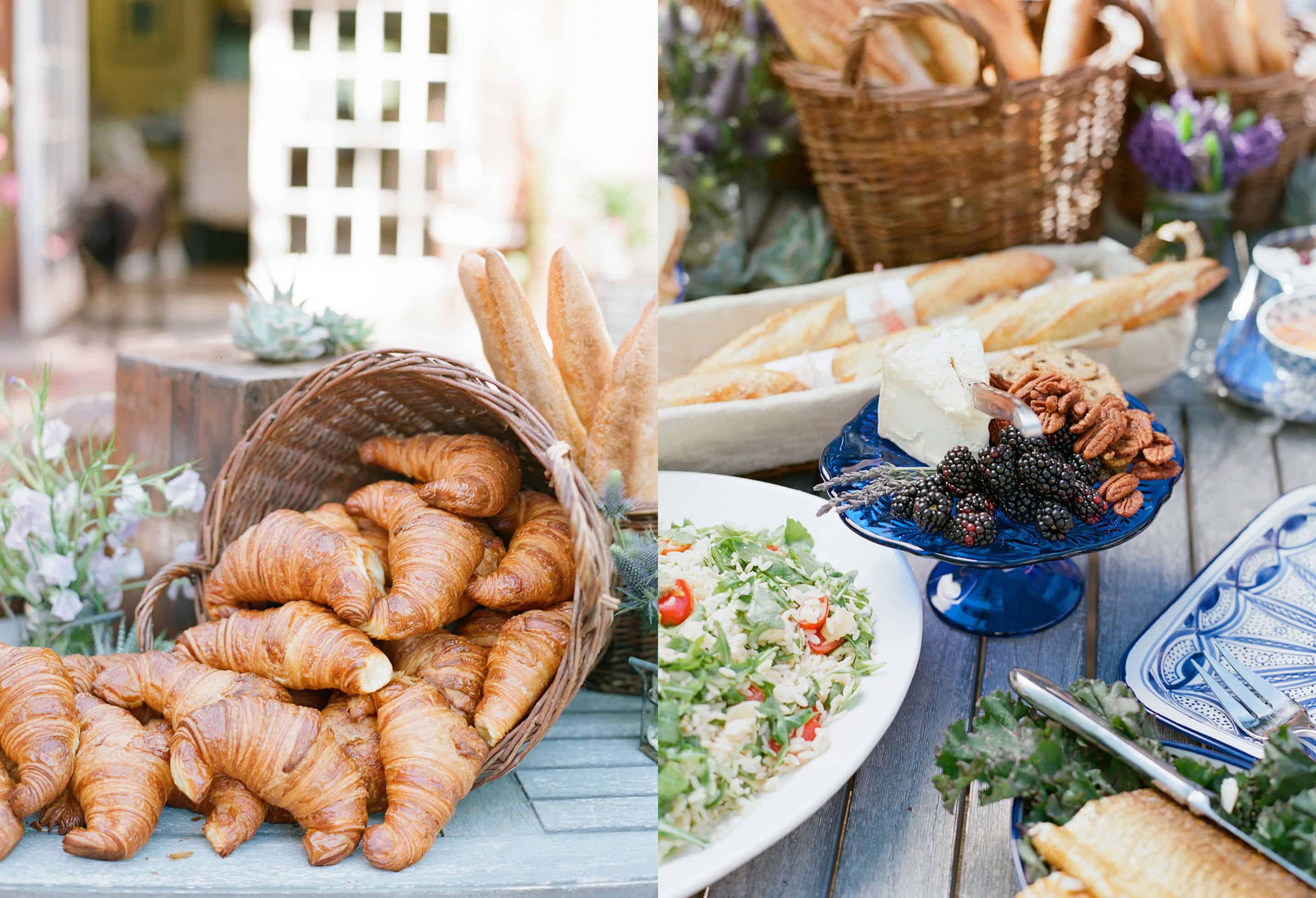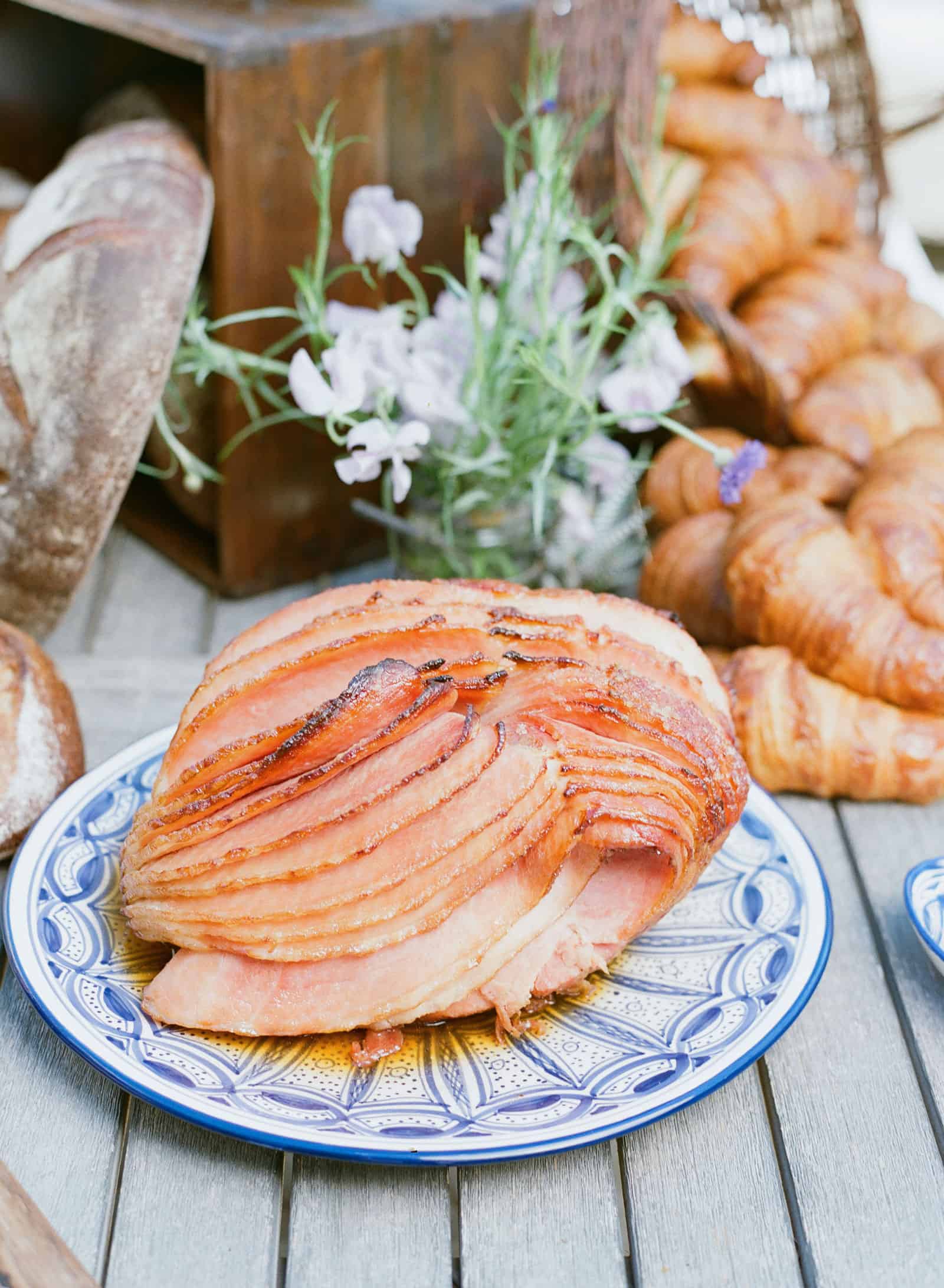 Brown Sugar Roasted Ham
Recipe Courtesy of Maili Halme
Ingredients
1 7-8 pound ham shank
1 cup brown sugar; packed
1/4 cup honey
3 tablespoons orange juice
Directions
Preheat oven at 325 degrees. In bowl, mix together brown sugar, honey and orange juice. Place ham in a roasting pan and bake uncovered; 18-22 minutes per pound. 30 minutes before take ham out of oven and cover the entire ham with brown sugar mixture. Cover with foil and bake in oven for another 30 minutes. Eternal temperature of ham should be around 140 degrees. Serve warm.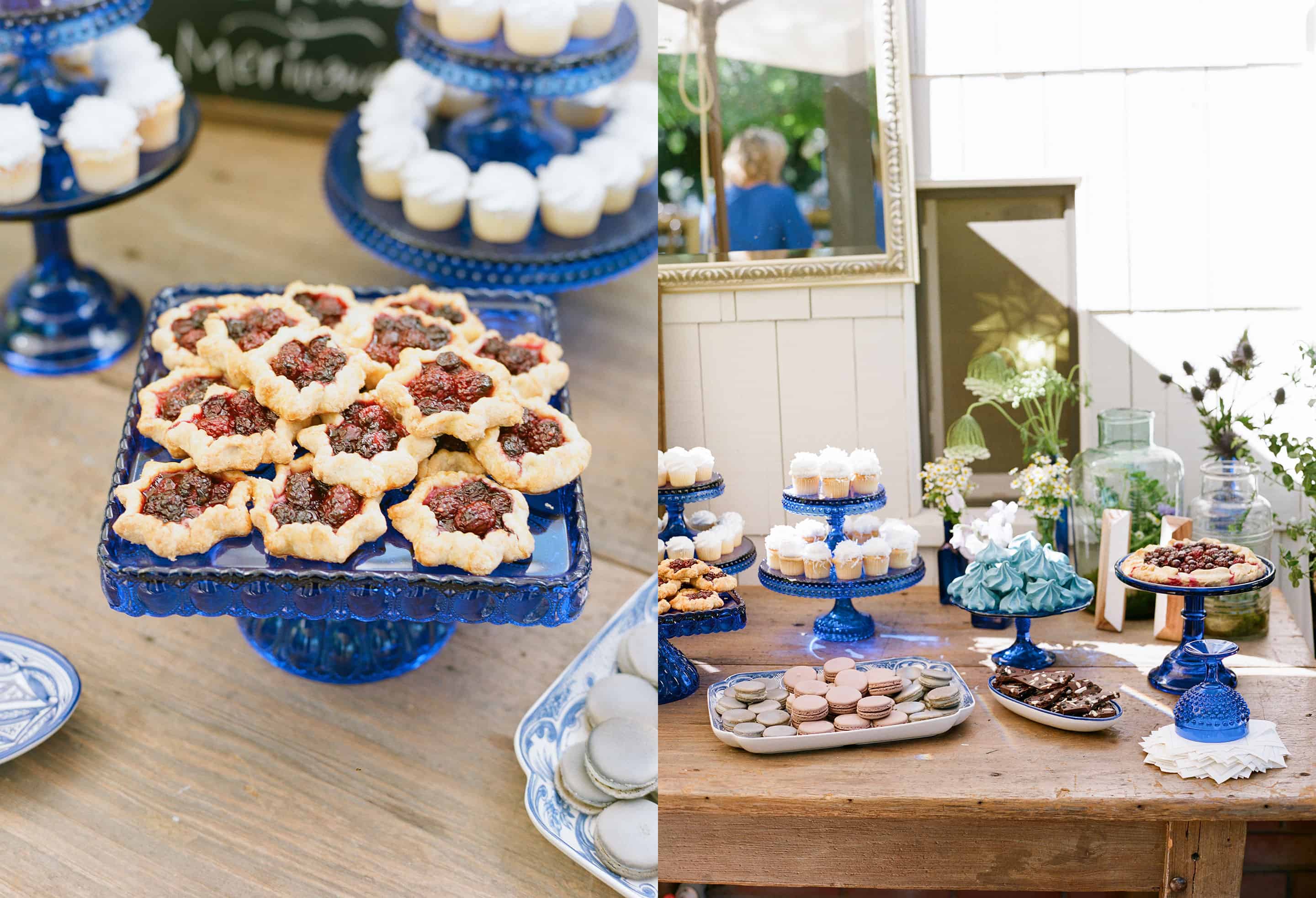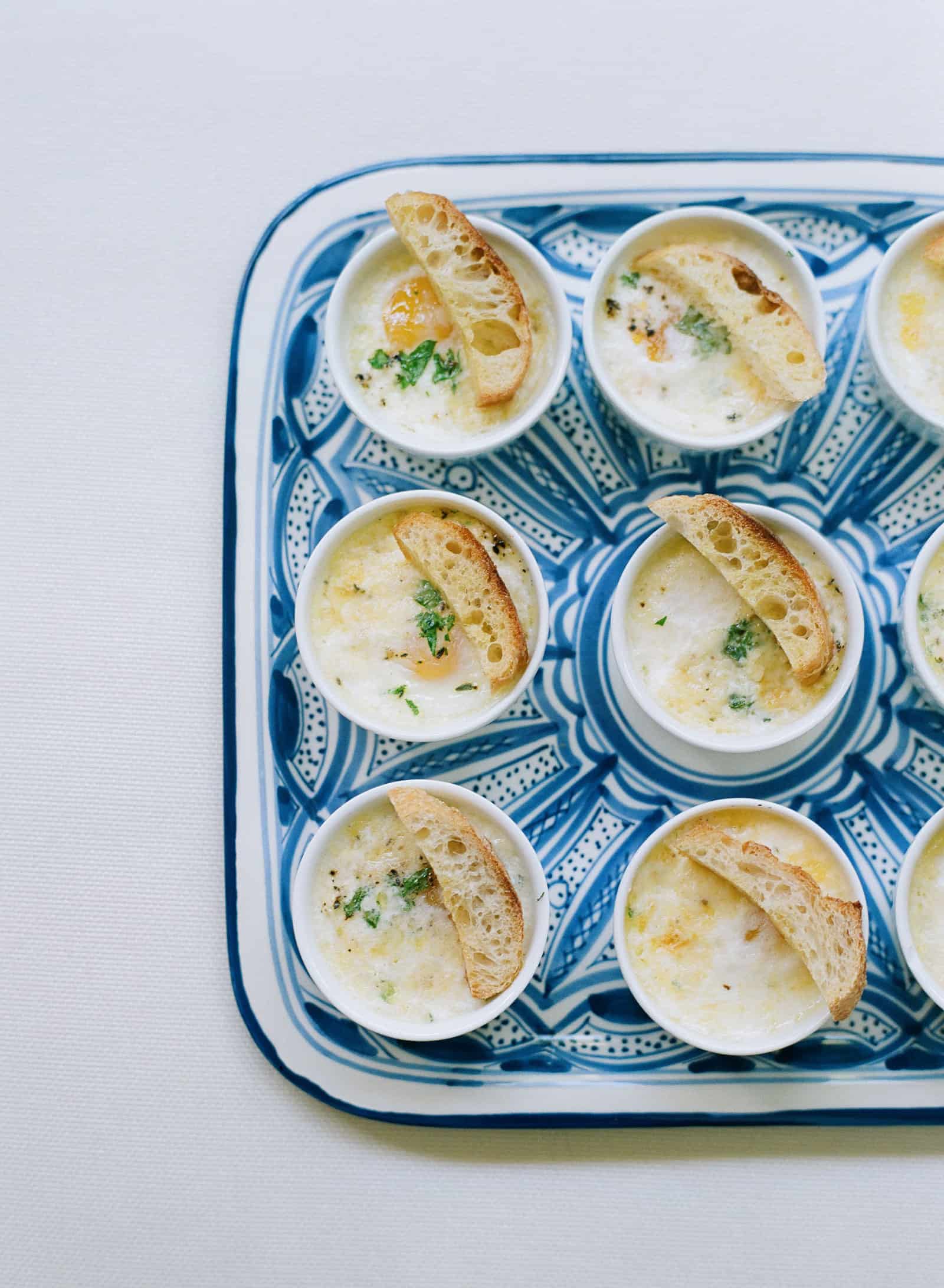 EGGS EN COCOTTE
Recipe Courtesy of Maili Halme | Serves 6
This is a great recipe to make for a crowd because it can easily be made for 1 person or a hundred. You can use any kind of cheese you like. It is also very adaptable so have fun experimenting with bacon, ham, prosciutto, tomatoes, spinach or arugula.  I like this simple classic version below.
Ingredients
Unsalted Butter (to grease ramekins)
6 eggs
Kosher Salt
6 tablespoons heavy cream
6 teaspoons of your favorite cheese (freshly grated parmesan, cheddar, manchego, gouda or cheddar work well.  We used Truffled Sharp Cheddar for the shower)
Minced fresh Thyme and Parsley, optional
Freshly Ground Pepper, optional
Toast Soldiers
1 baguette
Unsalted Butter
Directions
Preheat oven to 450 F.  Grease 2 or 3-ounce size ramekins with unsalted butter.
For each ramekin crack one egg. Top each egg with a sprinkle of salt. Then pour in a tablespoon of heavy cream, and top with your favorite cheese. Sprinkle the fresh minced herbs and a grind of pepper and place all of them on a half-sheet pan to go in the oven.
If I'm making only 6-12 ramekins I make the toast soldiers on the same baking pan as the eggs.
Slice the baguette into ovals. Slice the oval in half lengthwise so you have the perfect piece of toast to dip into the eggs.  Butter both sides of the bread.  Place on the baking tray.  The toast will be finished in 5-8 minutes so remove it before the eggs are finished.
For runny yolks, cook for 8 minutes. For what I consider perfectly cooked for my taste, cook for 10 minutes. For well done eggs, cook for 12 minutes. They will keep cooking a bit after you take them out of the oven so keep that in mind. And when the cheese and cream are piping hot it will be lose on the top and will firm up as the cheese cools.
Maili's Notes: If you are making this for a crowd, then make the "Toast Soldiers" separately on a big pan.  If you are just making them for your family at home then you can make the toast soldiers on the same sheet tray as the eggs.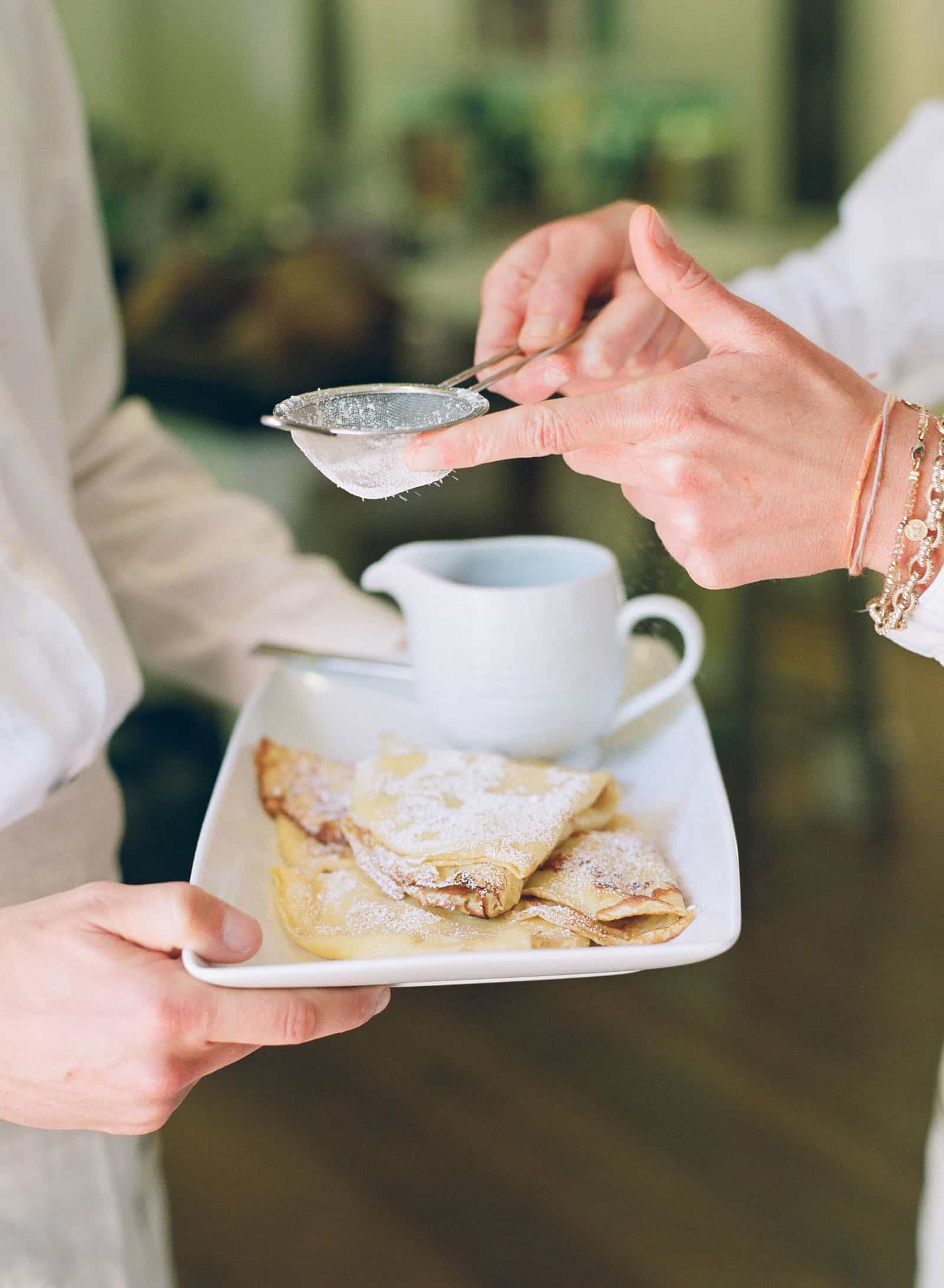 Princess Crepes
Recipe Courtesy of Maili Halme | Makes about 12 crepes
Ingredients
1 cup all-purpose flour
1 tablespoon sugar
¼ teaspoon salt
1 1/3 cups milk (Use whole milk or 2% milk)
1 tablespoon vanilla

3 eggs

3 tablespoon unsalted butter melted
Directions
1. In a large bowl combine the flour sugar and salt.
2. In a large measuring cup combine the milk, vanilla, eggs and melted butter. Mix with a fork to break up the eggs.
3. While whisking rapidly, slowly pour the milk and egg mixture into the dry ingredients. Whisk until very well combined. I keep the whisk in the bowl and continue to mix the batter occasionally as I make the crepes.
4. Heat an 8″ non-stick skillet to medium heat. Pour ¼ cup of batter into pan and tilt pan so that batter covers pan in a thin layer. Cook until the edges start to lightly brown, about 30 seconds to 1 minute. Flip over and cook for a few more seconds until done. Then I roll them up in the pan and keep them covered with aluminum foil to keep them warm until they are ready to serve.
5. We serve them with Blackberry Sauce and Powdered Sugar.
Maili's Notes: This can easily be doubled for a larger crowd. I roll the crepes up to serve them. But if you want to use them for something else (ie stuff them for another recipes) then you can lay them out flat between pieces of wax paper and either refrigerate them for 2 days or keep them in the freezer for up to a month.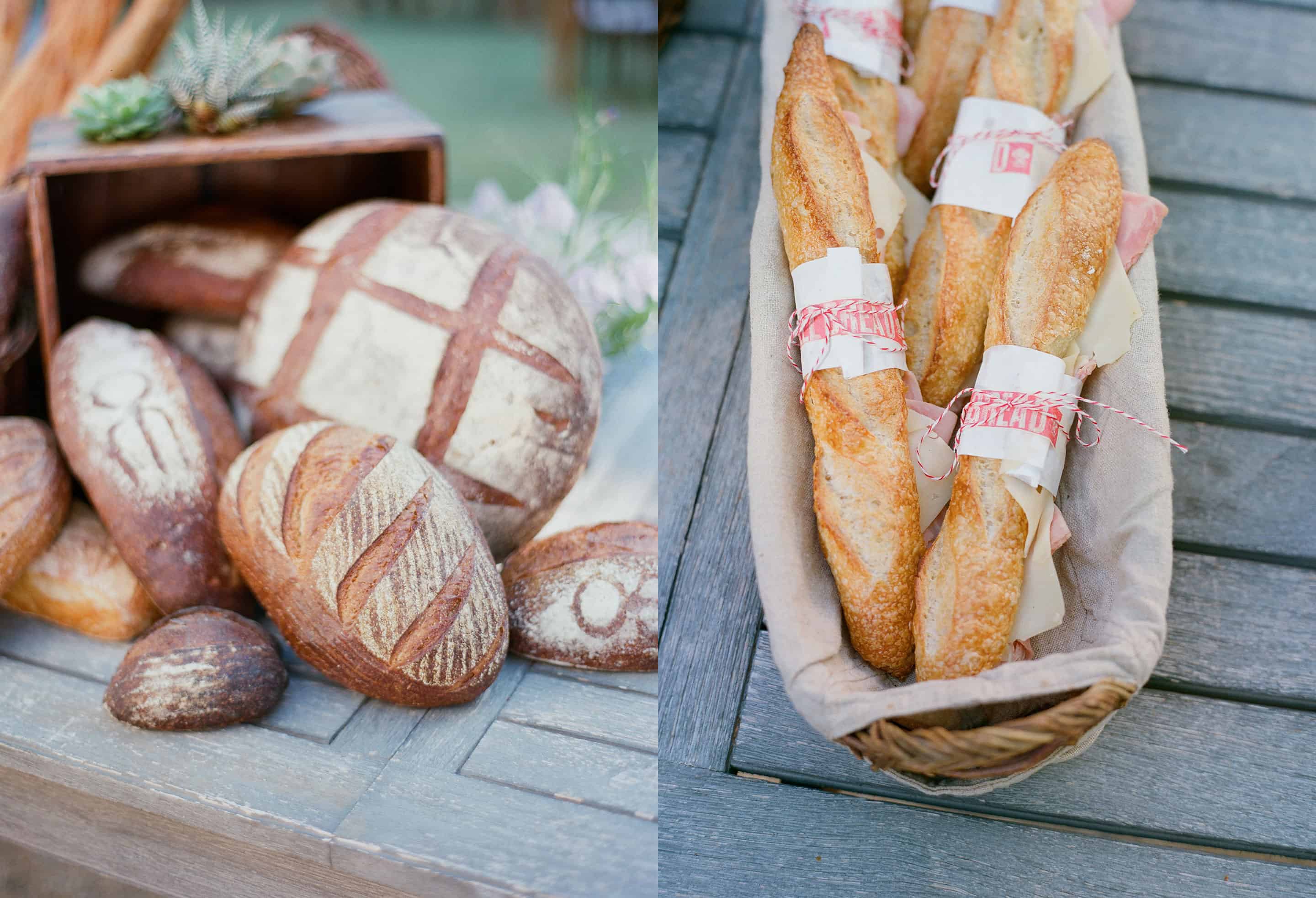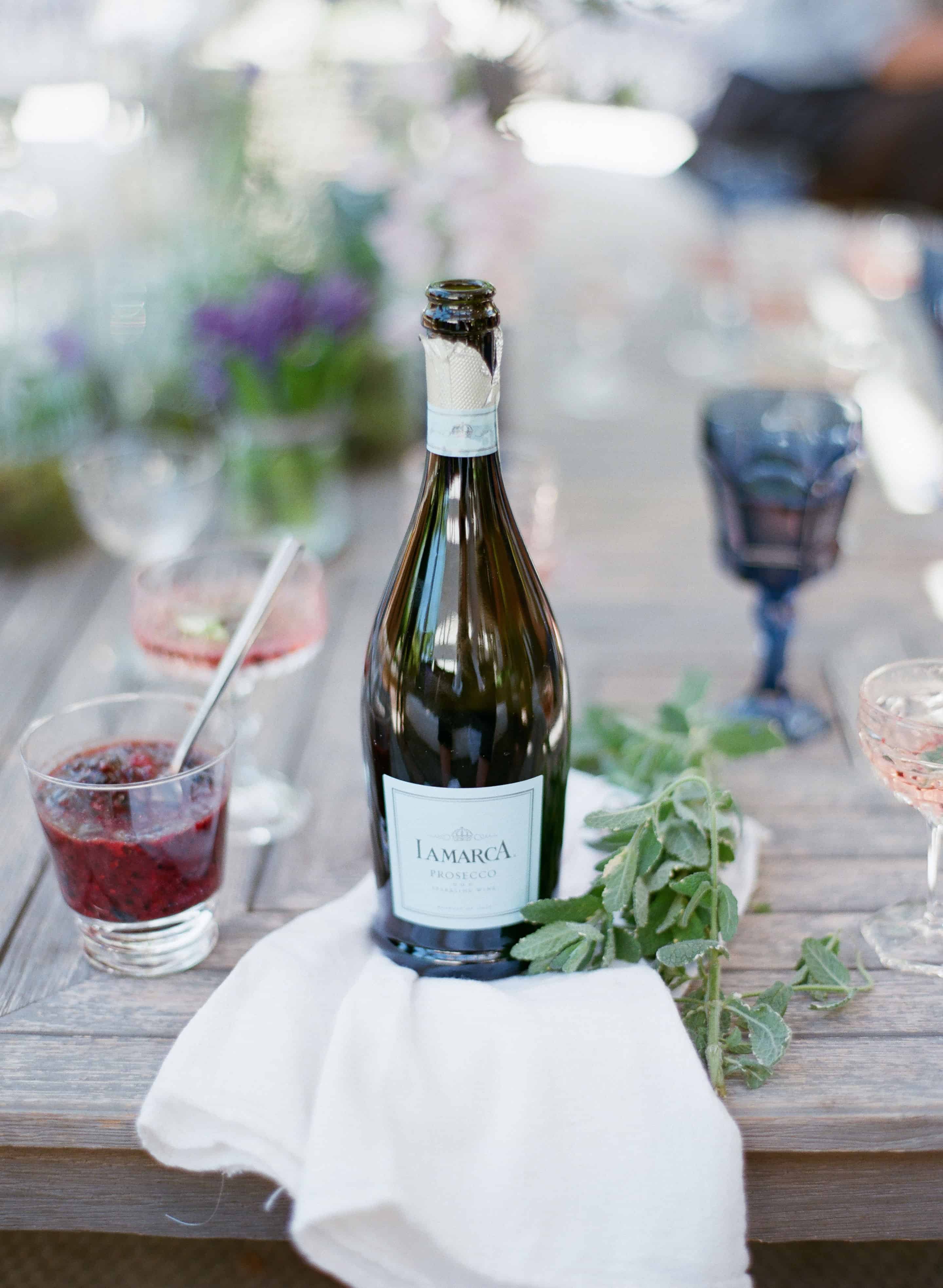 The Berry Sparkler
Ingredients
1 cup blueberries
1 cup blackberries
1 bottle Prosecco
mint leaves for garnish
Directions
Puree berries in blender. Pour 2-3 tablespoons of berry juice in cocktail glasses and top with prosecco. Garnish cocktail with blueberries, blackberries and a mint leaf.