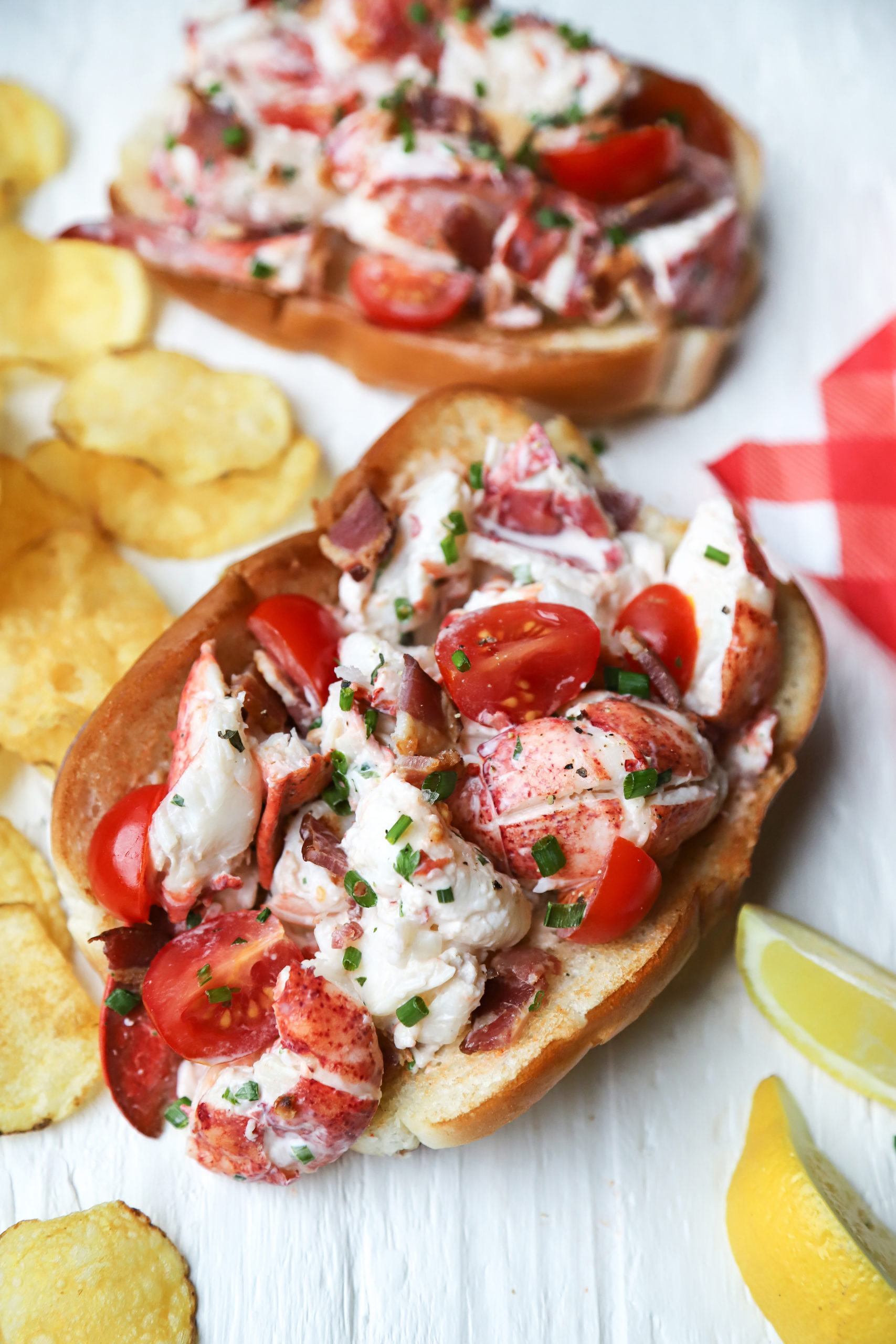 Lobster Rolls with Herb Mayo
Recipe courtesy of Tiffani Thiessen
Ingredients
1 pound cooked lobster meat, cut into bite-size pieces
1/4 cup mayonnaise
1 tablespoon fresh-squeeze lemon juice
1 teaspoon fresh parsley, minced
1 teaspoon fresh tarragon, minced
1 teaspoon fresh chives, thinly sliced, plus more for garnish
salt & pepper, to taste
4 New England Style rolls, split top
2-3 tablespoons butter, melted
6 slices bacon, cooked and roughly chopped
12 cherry tomatoes, halved
Directions
Place lobster in a large bowl. In a small bowl, combine mayonnaise, lemon juice and herbs and season to taste. Gently fold into the lobster.
Brush cut sides of rolls with melted butter and toast both sides in a skillet set over medium heat until golden brown. Divide salad between rolls and top with bacon, tomatoes and chives.
Note: If you can't find New England-style split top rolls, just trim the sides off of traditional hot dog buns.
Serves 2-4