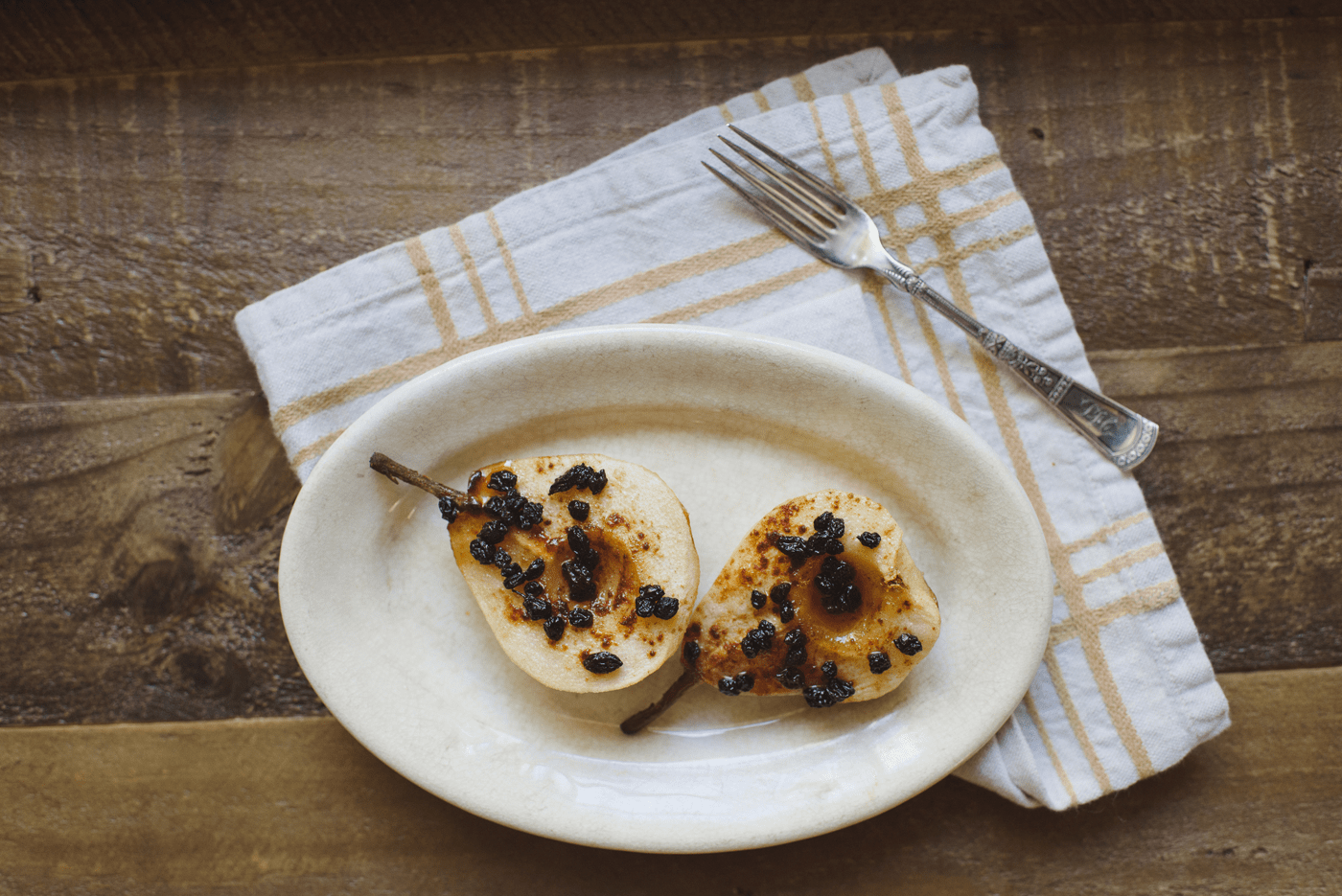 Baked Pears with Currants and Cinnamon
Recipe courtesy of Tiffani Thiessen
Ingredients
6 firm green Anjou pears, peeled, halved and cored
3 tablespoons sugar
1 teaspoon ground cinnamon
3 tablespoons coconut oil, cut into 12 small pieces
3/4 cup white wine
1/4 to 1/2 cup dried currants
6 ounces mascarpone, optional
Directions
Preheat the oven to 375 degrees F.
Place the pears, cut-side up, in a shallow 2-quart baking dish. Sprinkle with the sugar and cinnamon, and add a small pat of coconut oil to each pear half. Pour the wine (we used the 'California White Wine' from Locations) into the bottom of the baking dish, being careful not to disturb the pears. Sprinkle the currants over the pears – it's OK if some fall into the wine. Place in the oven and cook until fork tender, about 50 minutes.
To serve, set pears on a plate and dollop with mascarpone. Drizzle with some of the juices and currants from the baking pan.
Serves 4 to 6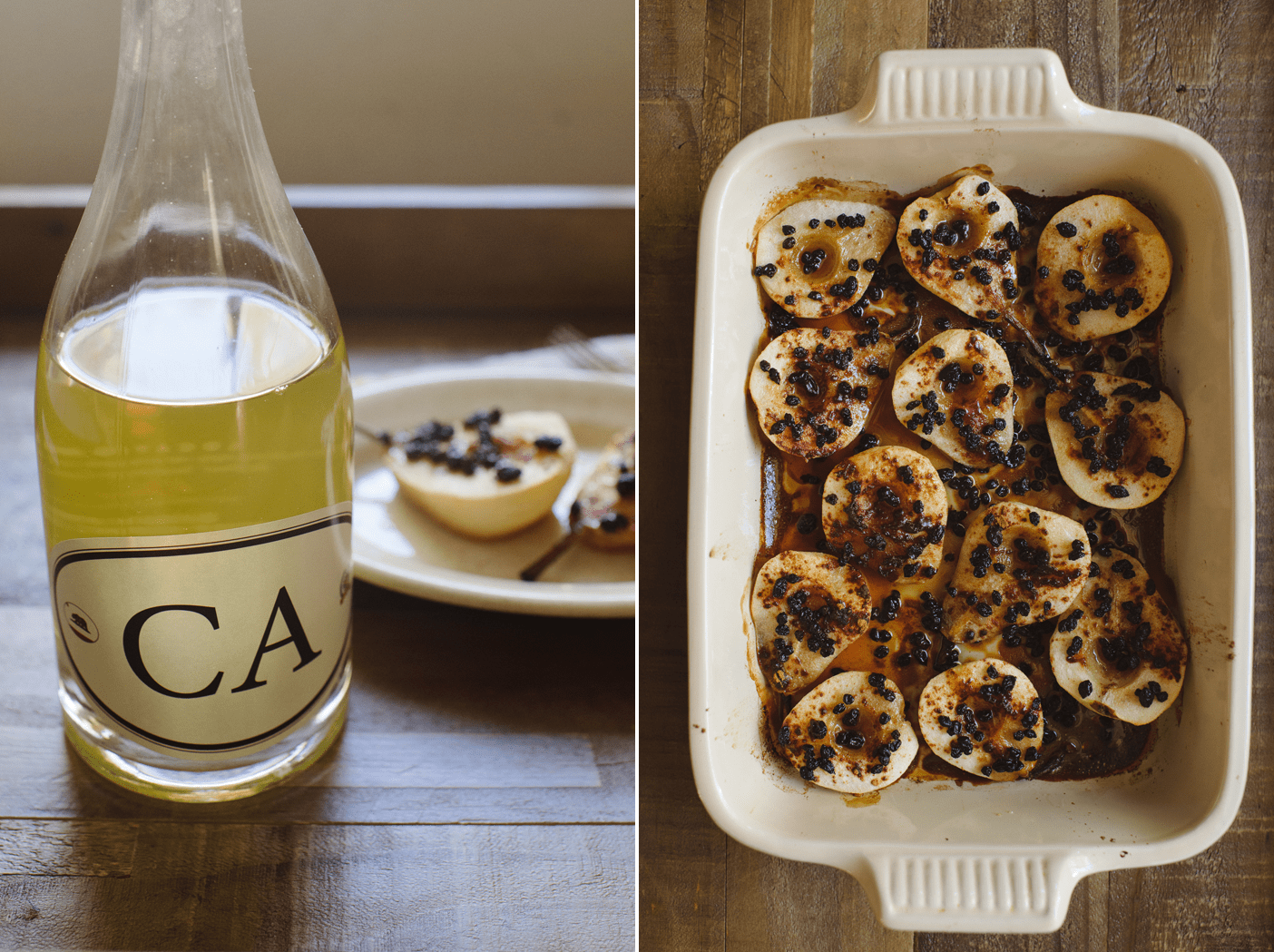 Photography by Rebecca Sanbria