Here's a few recipes of what Harper and I did with all those beautiful apples.  When you have barrels of them it's always fun to come up with ideas on what to do with them all.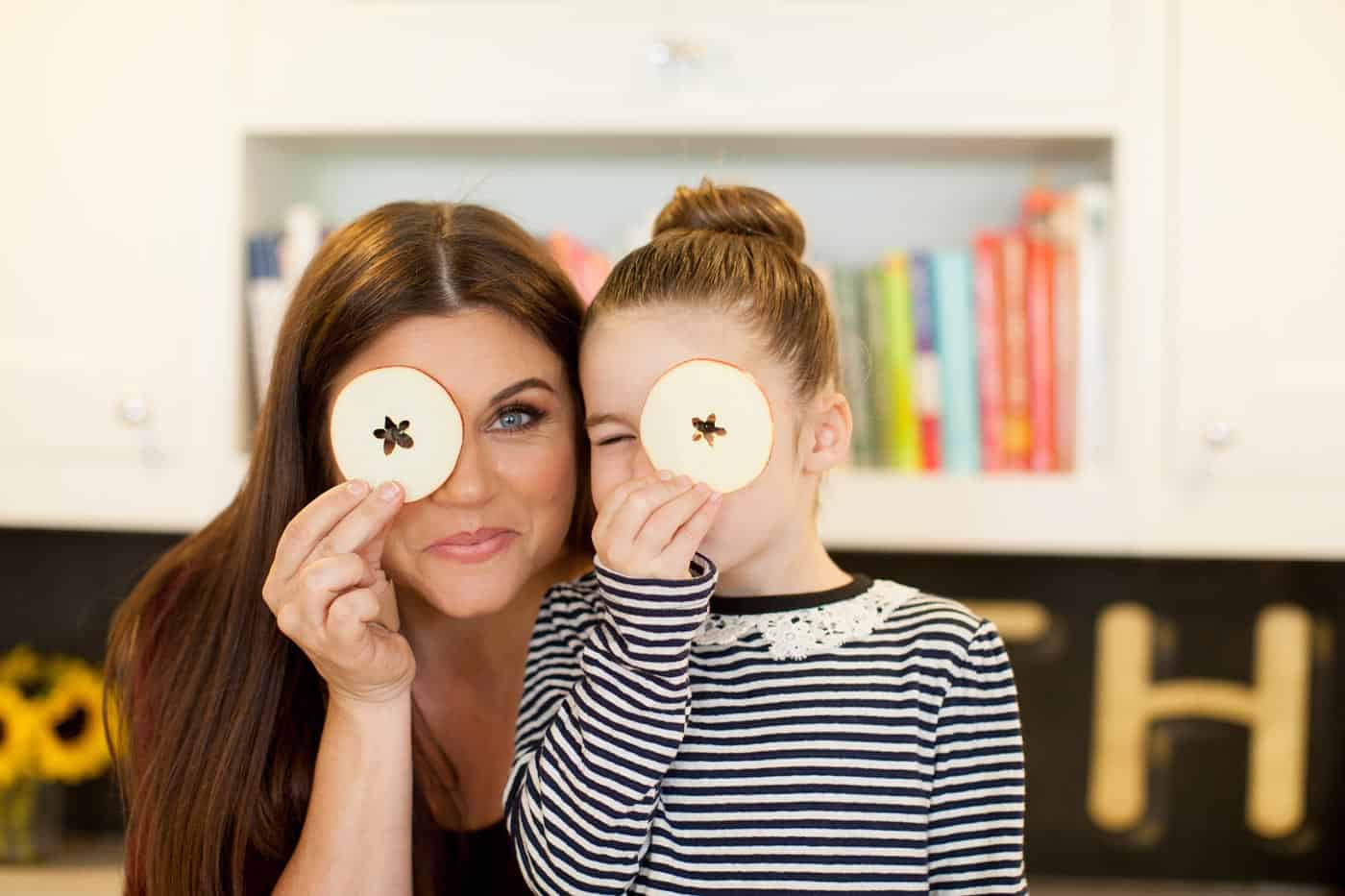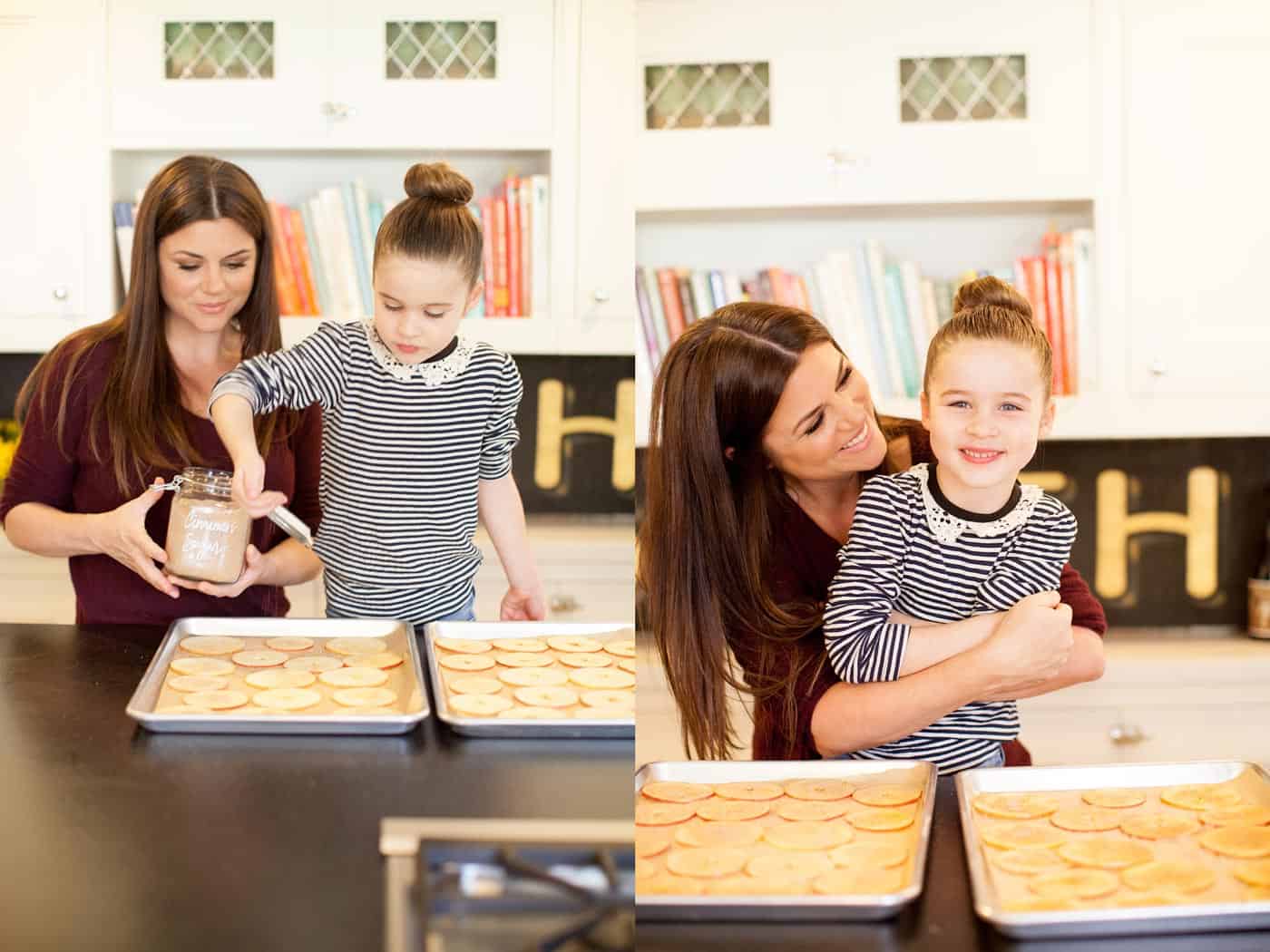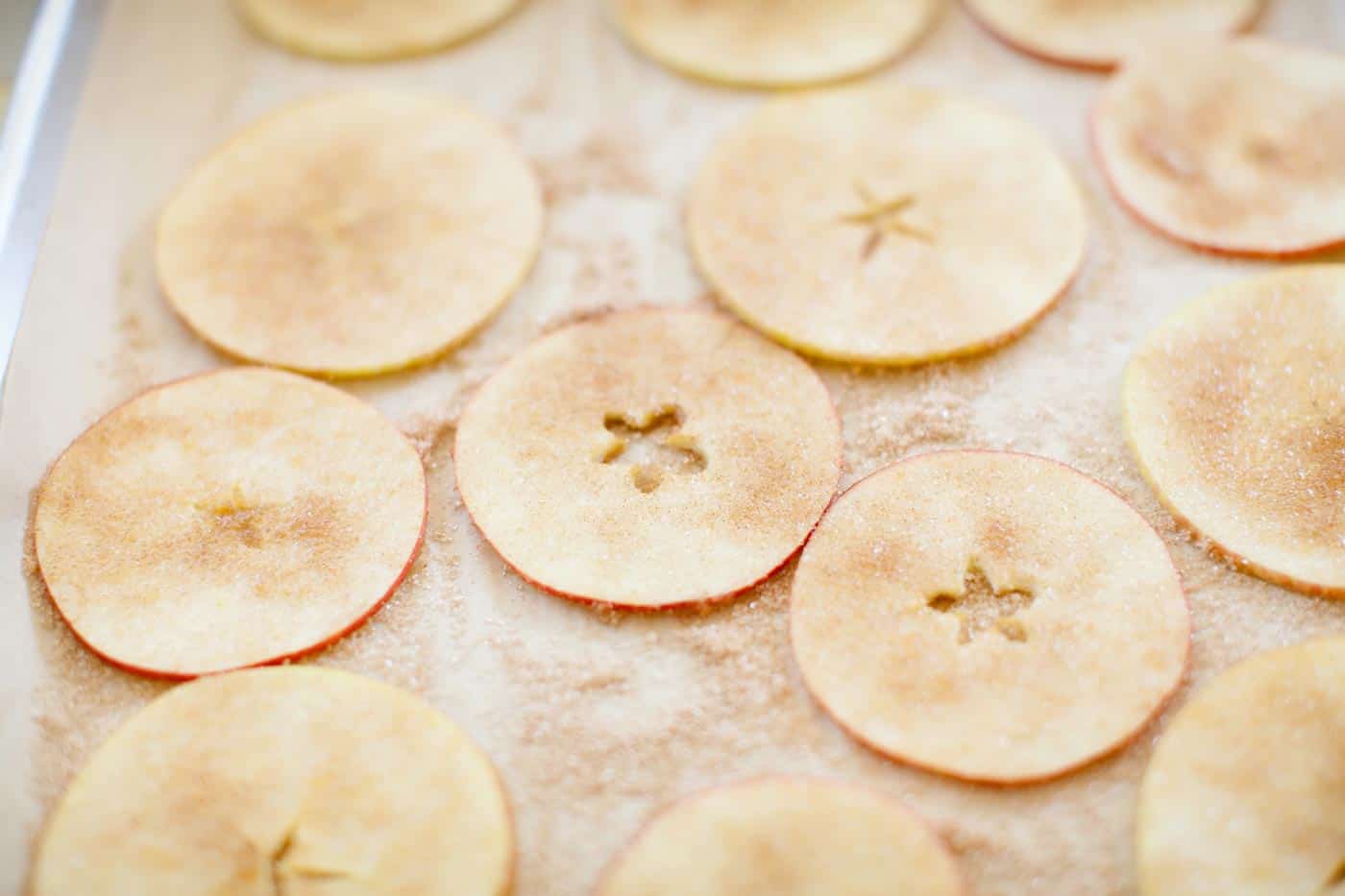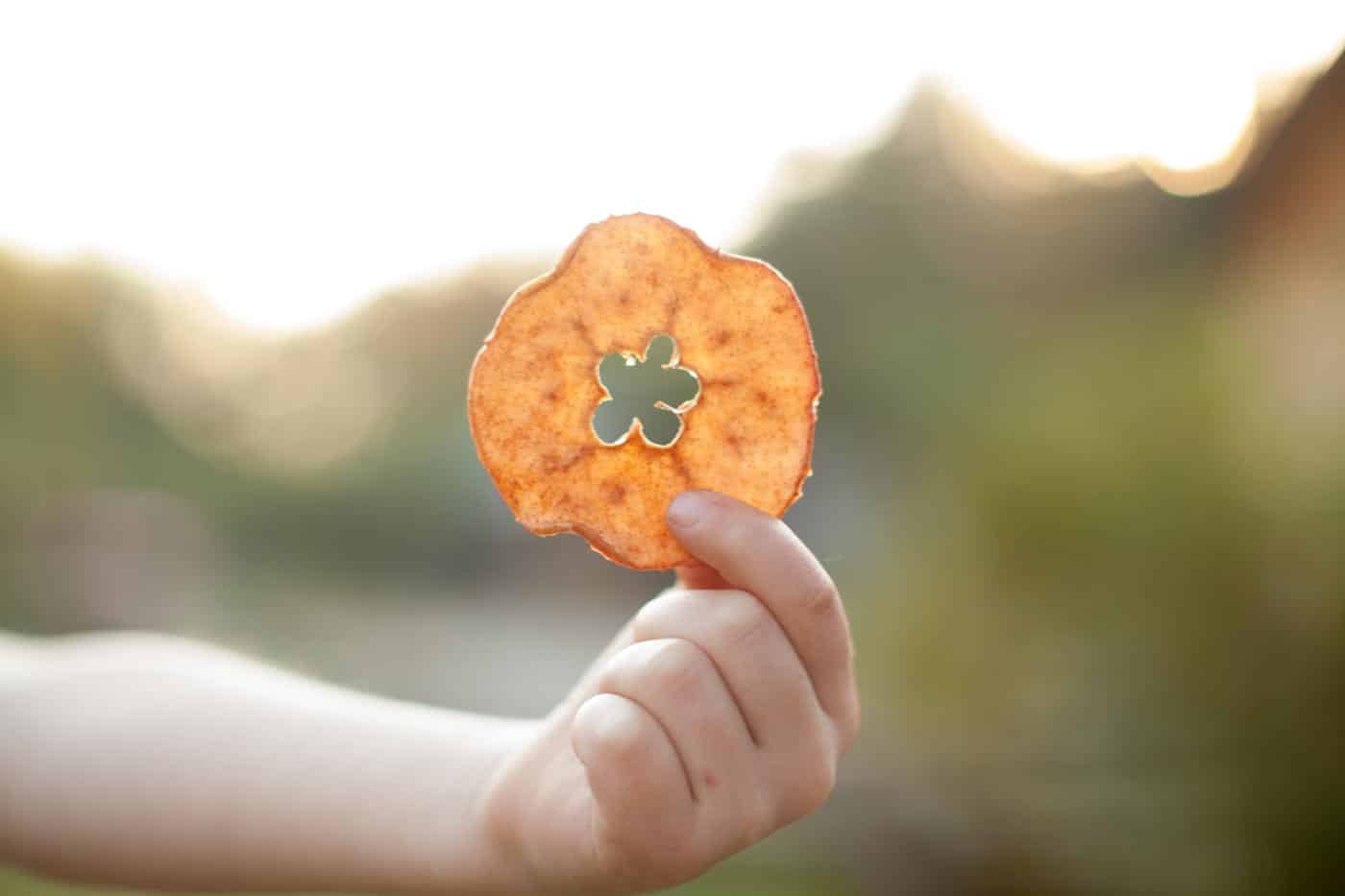 Apple Chips
Recipe courtesy of Tiffani Thiessen
Ingredients
4-5 apples; sliced thin about 1/8 inch thick
2 teaspoons sugar
2 teaspoons cinnamon
Directions
Preheat oven to 200 degrees
Slice your apples with a mandolin. You want them to be about 1/8 inch thick. Then place the apple slices on a baking sheet lined with parchment paper. Make sure not to overlap. Sprinkle with cinnamon and sugar and bake for about 3 hours or until they are crispy. A good clue that your chips are done is when the edges start to curl up a bit. Let them cool completely before eating or storing in an air-tight container.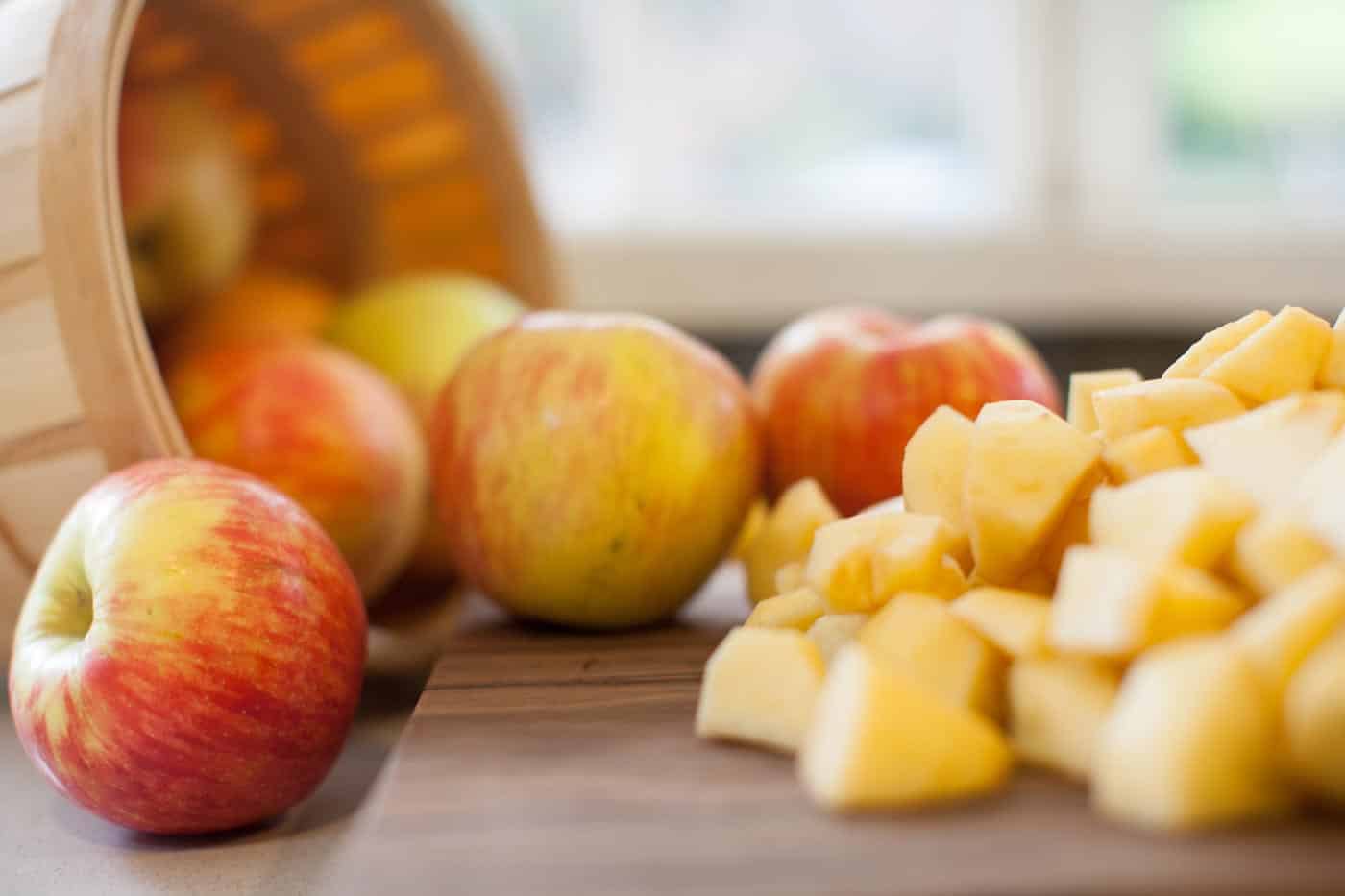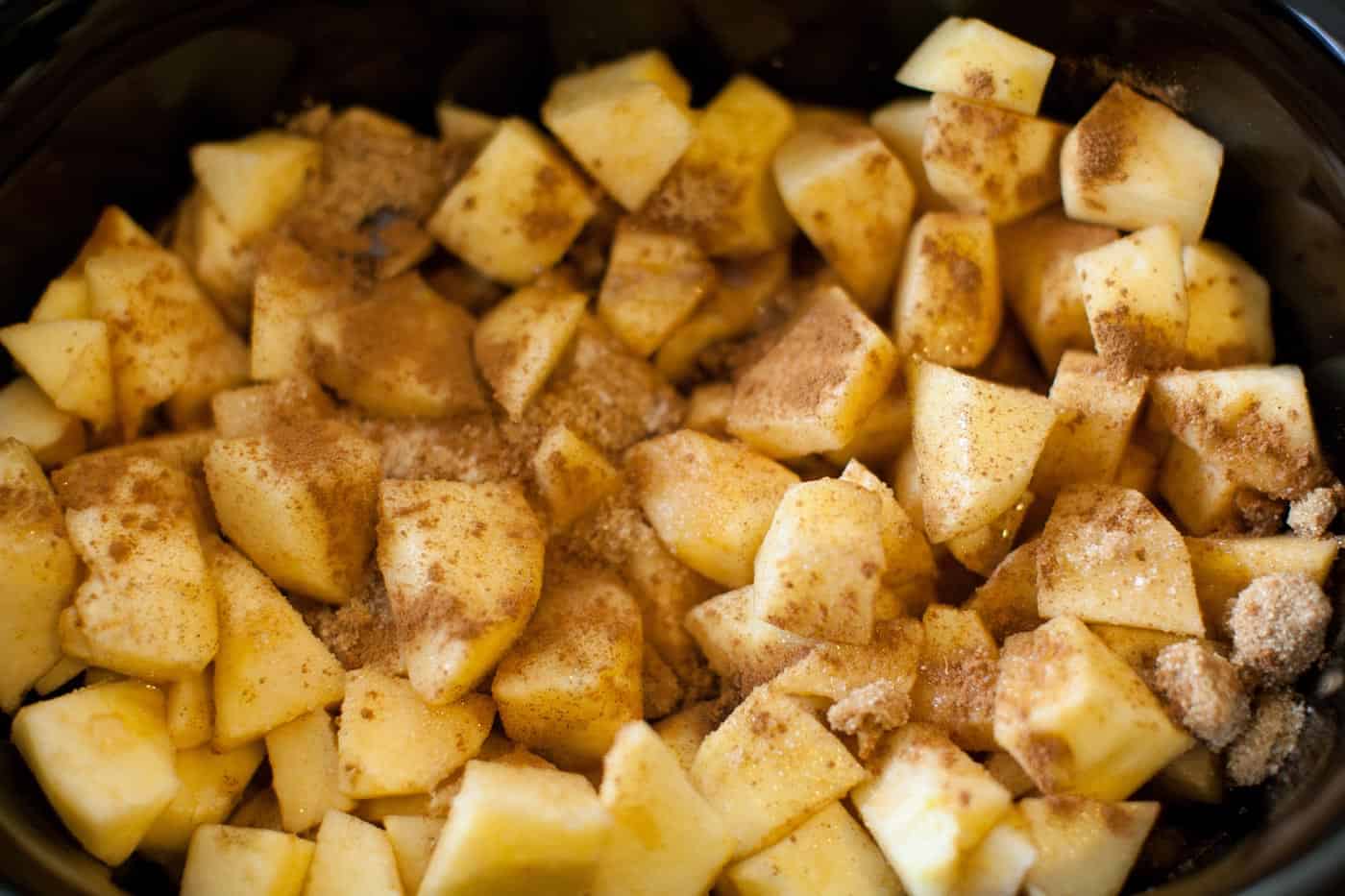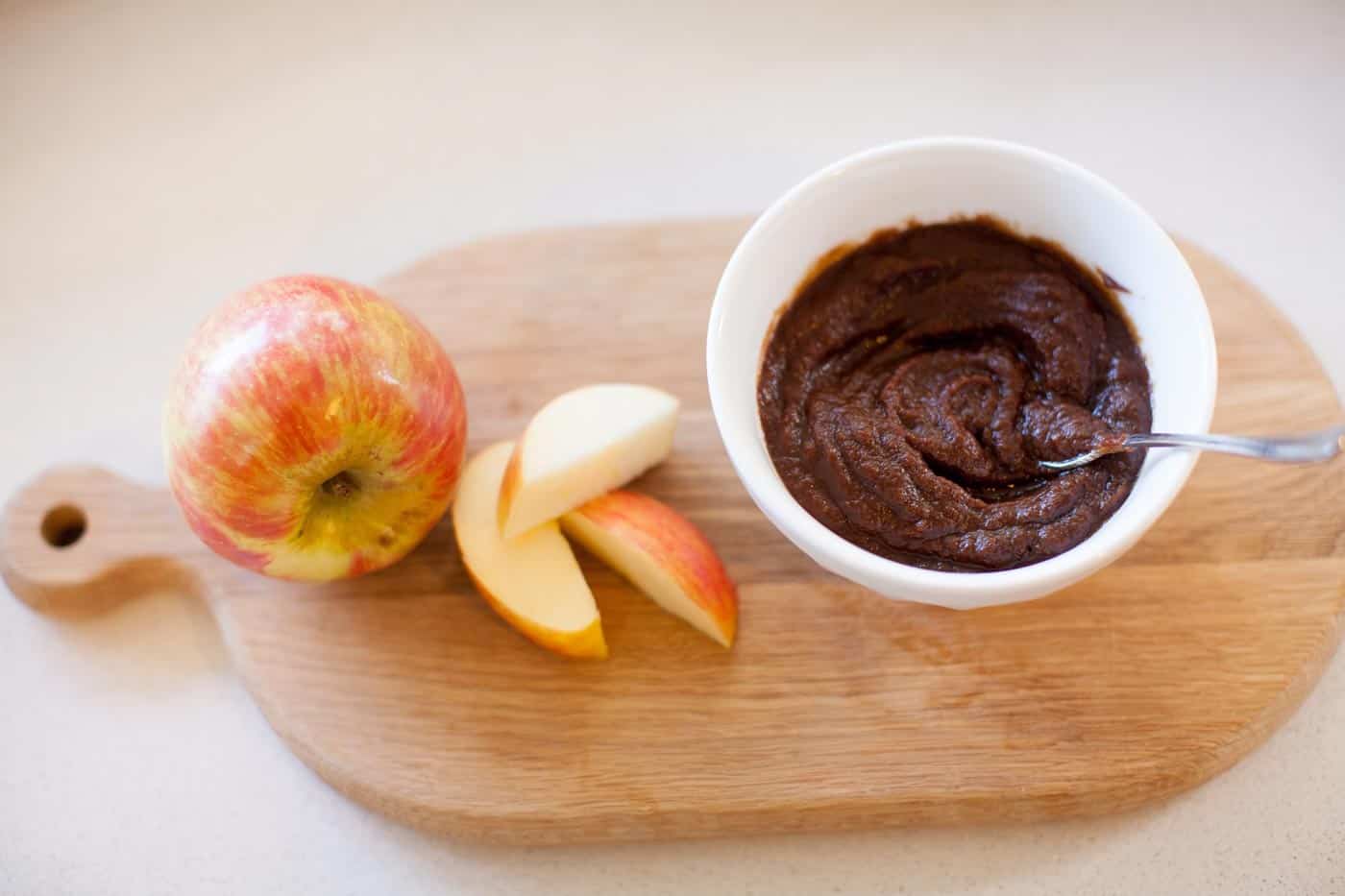 Apple Butter
Recipe courtesy of Tiffani Thiessen
Ingredients
6 ½ pounds apples, peeled, cored and sliced
¾ cup packed brown sugar
½ cup granulated sugar
1 ½ tablespoons ground cinnamon
1 tablespoon ground ginger
¼ teaspoon salt
1 tablespoon vanilla bean paste
Directions
Place the apples in a slow cooker. Then add the sugars, cinnamon, ginger, salt and vanilla bean paste and mix well. Cook on low for about 9-10 hours making sure to stir every hour or so. The apple butter should be thick and dark brown. Then transfer to a blender, being careful, as it will be hot, and puree until smooth
Cover and refrigerate for up to two weeks. Can be enjoyed on toast or smothered on cheese. I like a combination of both.
Apple Bourbon Cocktail
Recipe courtesy of Tiffani Thiessen
Ingredients
4 parts apple cider; hot or cold
2 parts bourbon
Cinnamon stick; for garnish
Apple slice; for garnish
Directions
May be enjoyed chilled over ice or served warm. Whatever your in the mood for.
Photography by Morgan Pansing