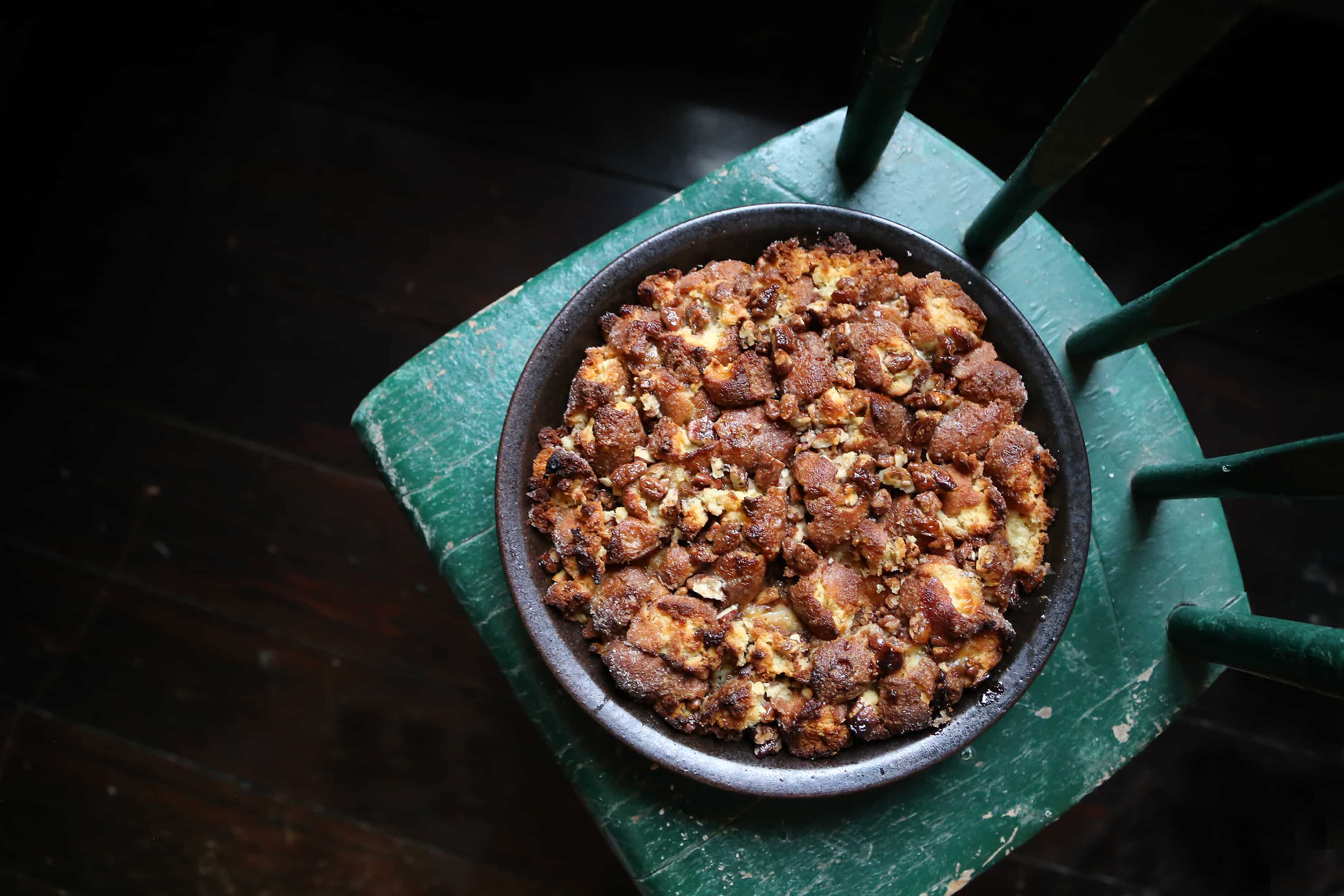 Apple Cider Doughnut Bread Pudding
Recipe courtesy of Tiffani Thiessen
Ingredients
Butter to coat baking dish
6-8 apple cider doughnuts, torn into bite-size pieces
1/2 cup glazed pecans, roughly chopped
3 eggs
3/4 cup heavy whipping cream
3/4 cup whole milk
1/4 cup maple syrup
2 teaspoons vanilla bean paste (or extract)
1/2 teaspoon kosher salt
Directions
Preheat oven to 350 degrees.
Place doughnut pieces into a buttered pie dish. Sprinkle with chopped pecans. Place eggs in a medium bowl and lightly whisk. Add cream, milk, syrup, vanilla, and salt and whisk thoroughly.
Pour custard evenly over the doughnut pieces and gently press down into the liquid. Let sit ten minutes.
Bake 30-40 minutes until the custard is set. Remove and cool slightly before serving. Top with vanilla ice cream or whipped cream.
Serves 6-8.
Photography by Jen Lover