For the past 5 years I have been creating fun parties for Harper and have loved every minute of it. One thing that was always consistent was the color scheme…. there had to be pink in there somewhere, so it was so fun to play with the color BLUE this time for a change.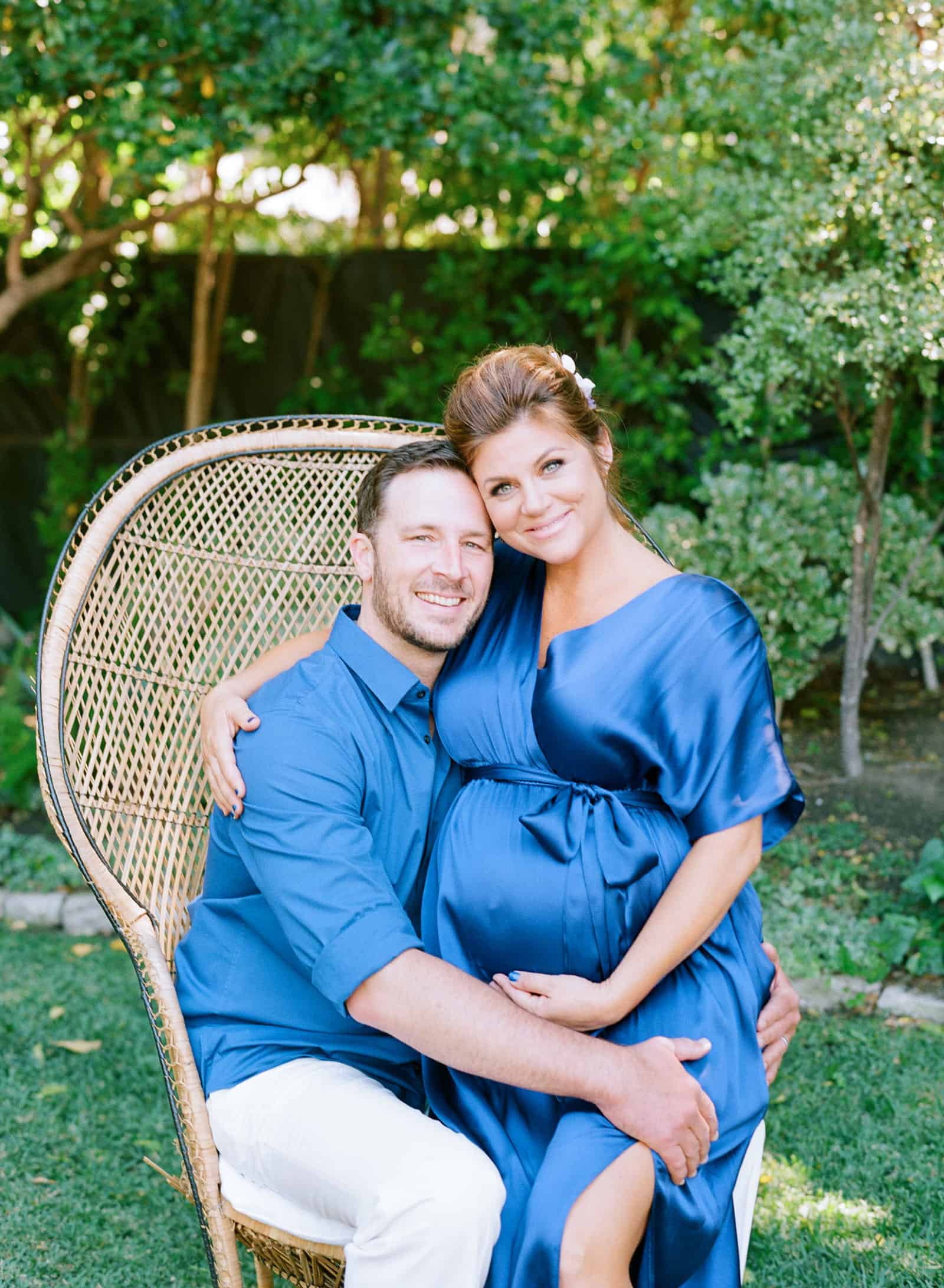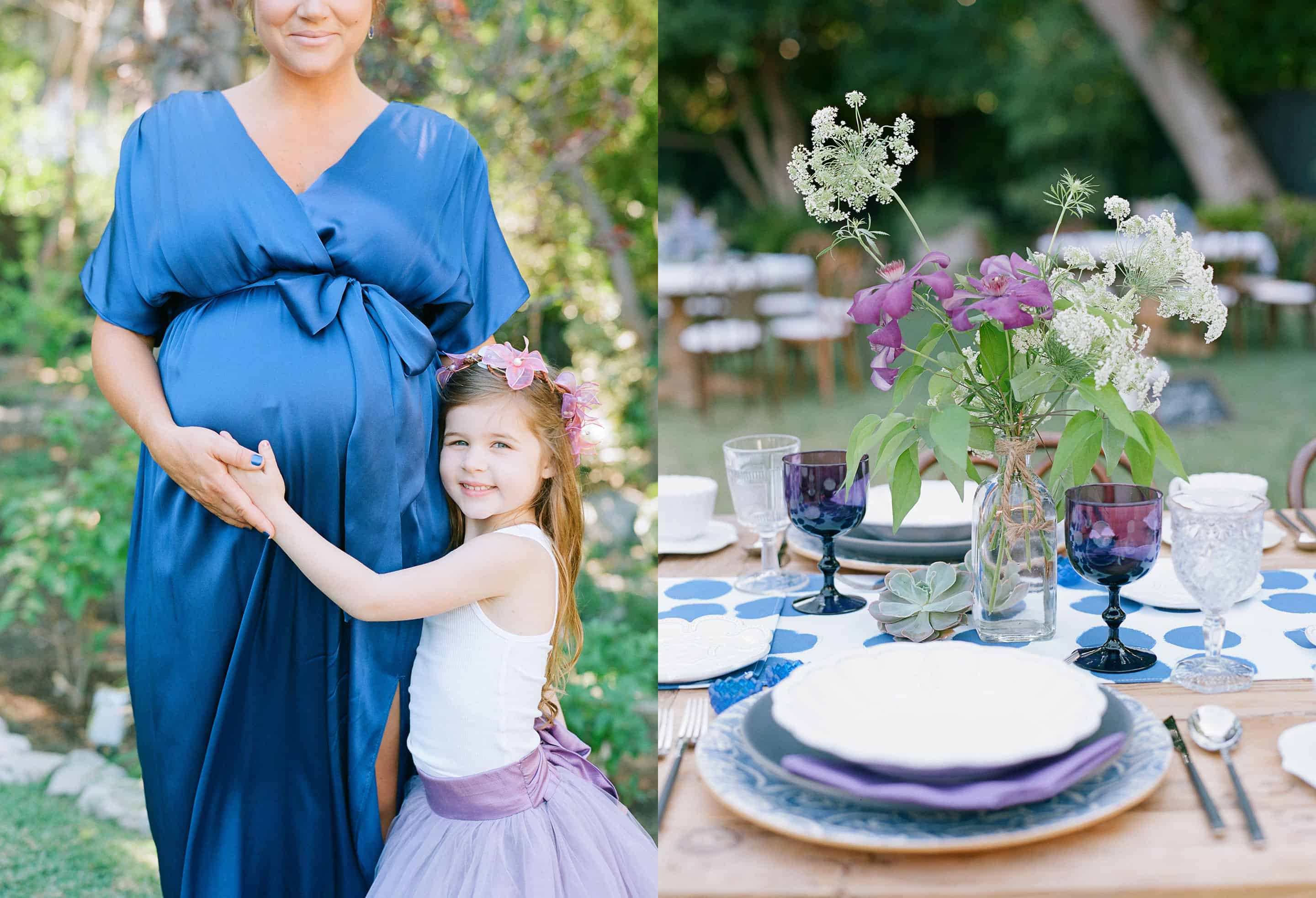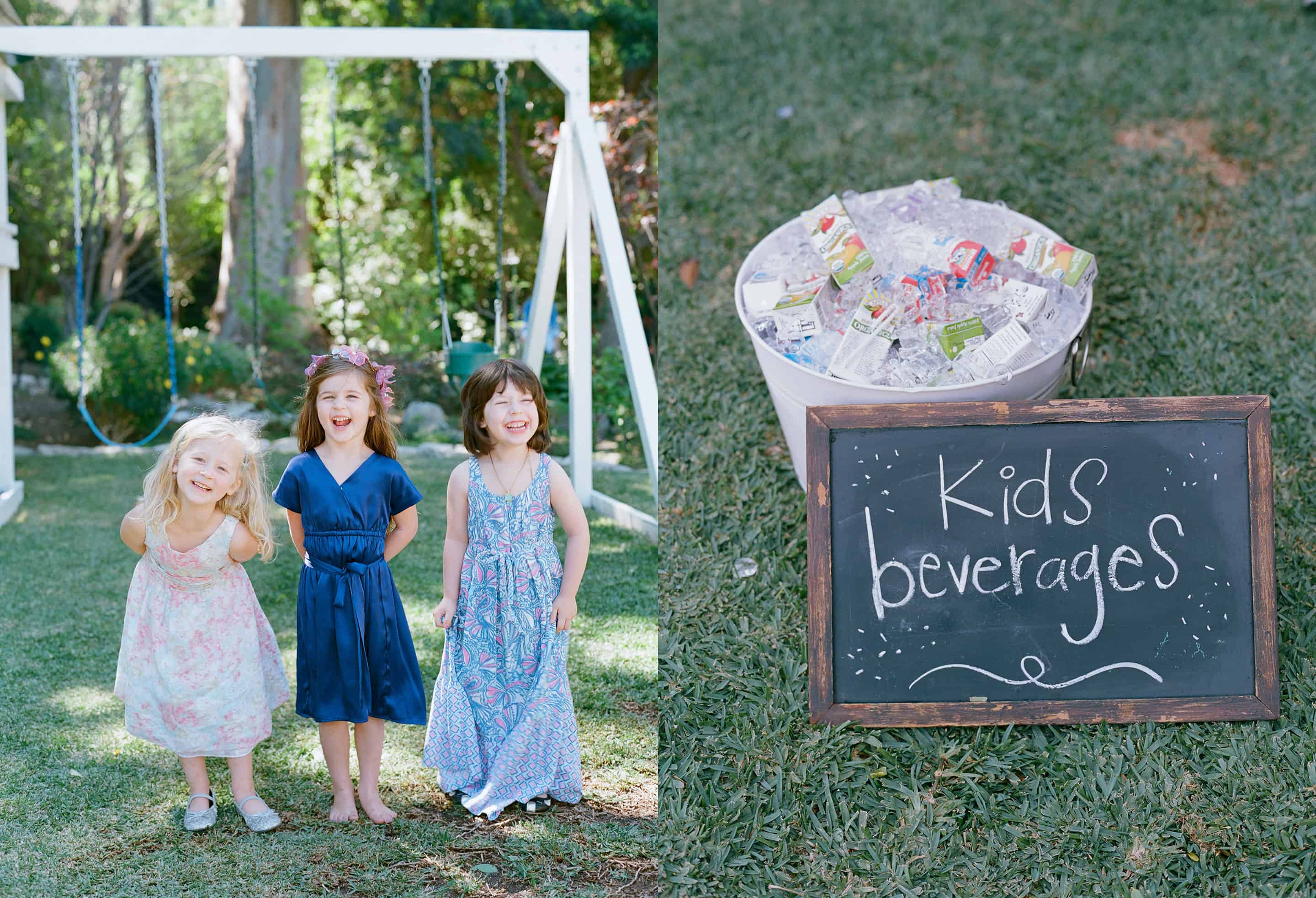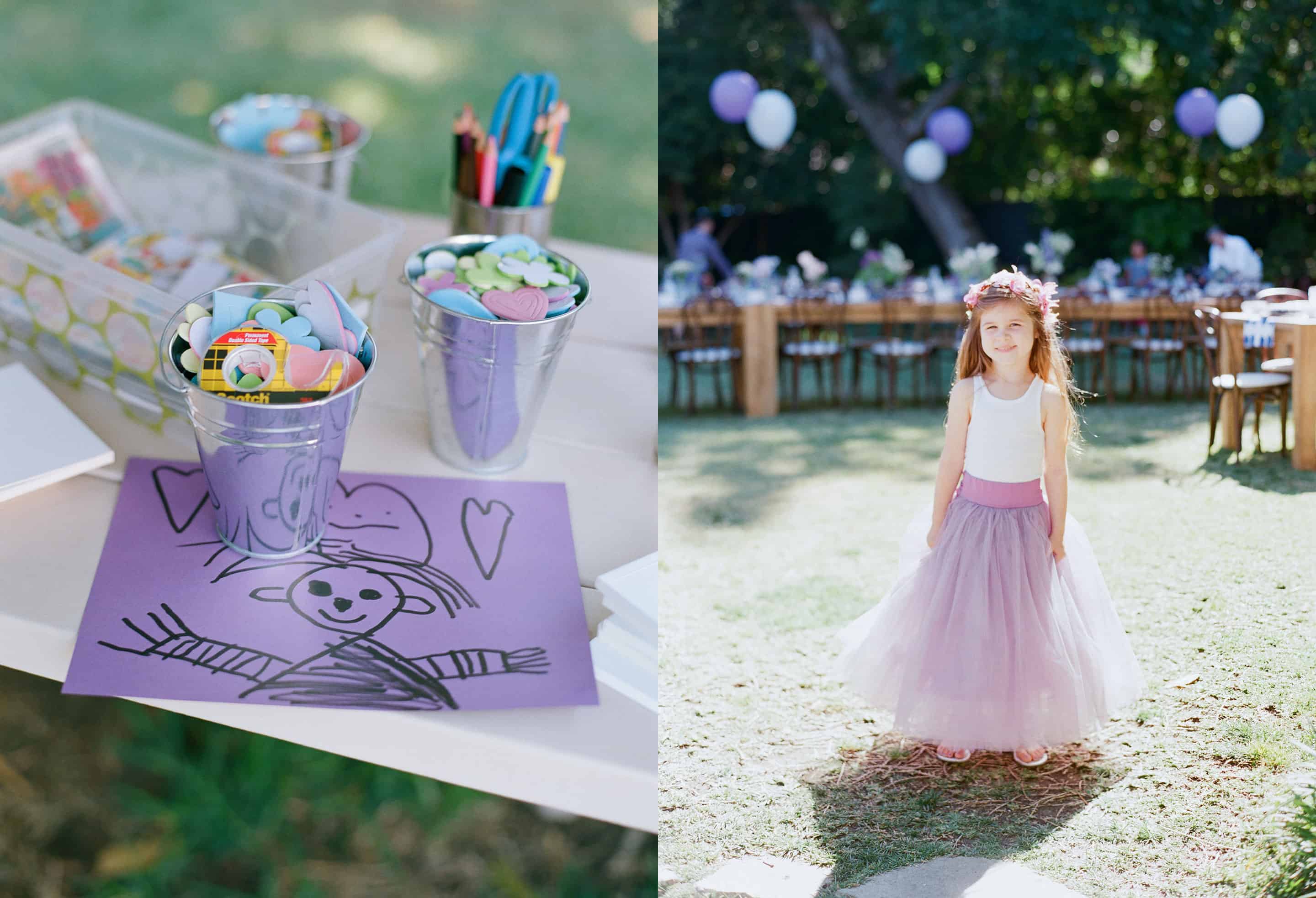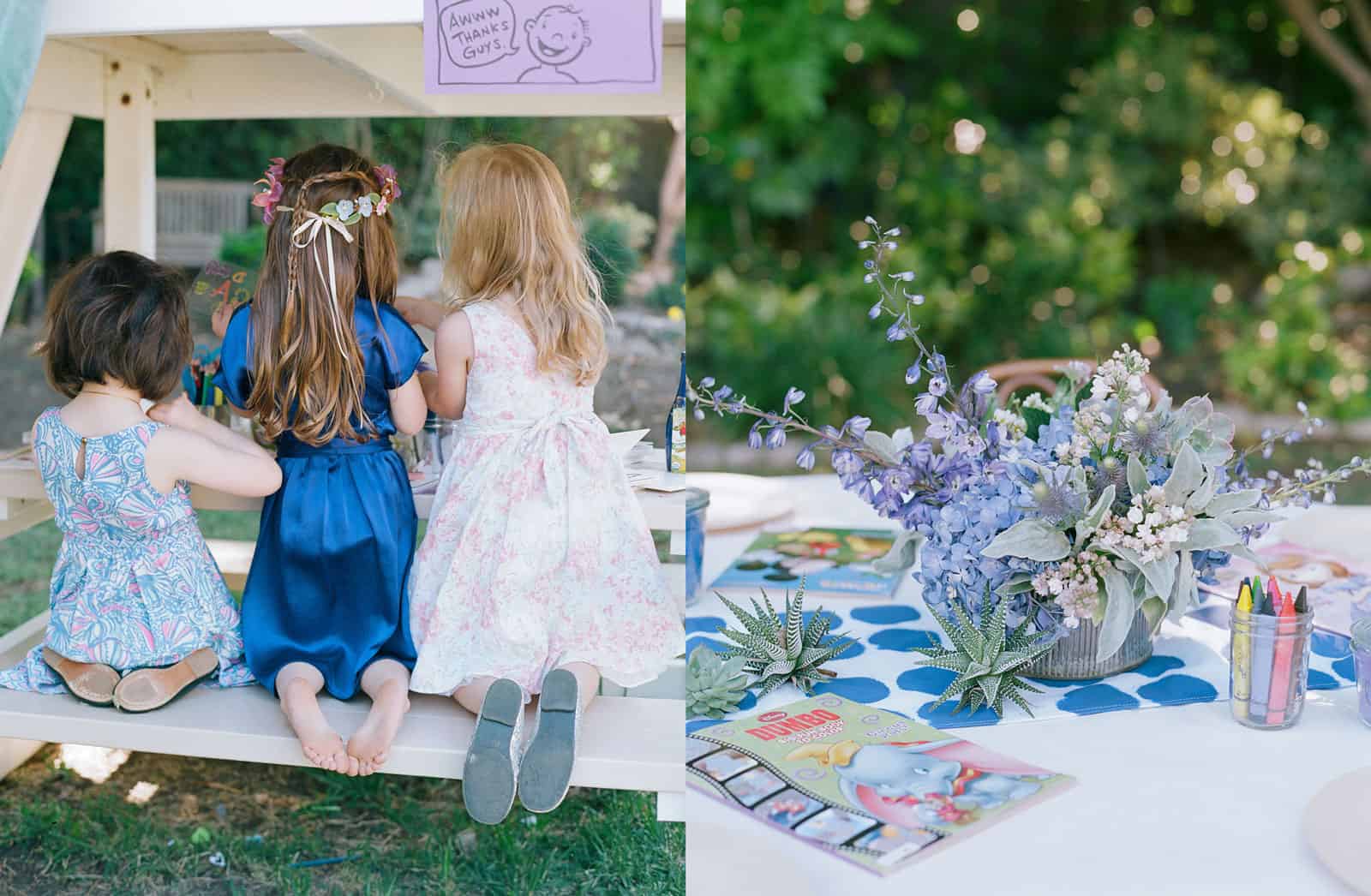 I chose cobalt blue and purple for our sweet baby boy's shower. I've been eyeing these colors for some time (we've been designing his nursery as well). First, I chose the fabrics for the linens and pillows. They came from a great company called Guildery that my sweet sister-in-law, Jill Smith, told me about.
Then Jill started working on the invitation. She is so talented and I always know she will come up with something beautiful. The invitations were hand-lettered using a brush and ink, and then scanned into the computer. She then had them printed from a letterpress printer onto a thick, textured cotton paper. The bright blue ink color was mixed especially to match the party fabrics.
Next, I called my long time friend Maili Halme to help me with the food for the special day. Being pregnant, I knew this was an event I wanted to relax and enjoy. So there was no one else I would want then Maili. I have looked up to her since I met her just over 10 years ago. She catered our wedding and well… like anyone who meets her… you fall in love with her as much as you do her beautiful food. After working on the menu together we decided on brunch with a French theme. And can I tell you how unbelievable the fresh breads were from an amazing bakery called Bob's Well Bread Bakery in Los Alamos, CA? I am still dreaming about the croissants. Maili also asked her talented mother and sister of the famous, Solvang Bakery, to create the divine desserts for this special day.
Next, I called the talented wizard of flowers, Kristin Caissie of Moon Canyon. She searched for cobalt blue bottles and found them. We mixed them with an array of clear bud vases, Belgian jars and vintage glass terrariums. She used beautiful spring blooms in colors of blue, purple and whites, as well as small succulents and ferns. The outcome was stunning. We even gave away small succulents as gifts to our guests placed in these fun canvas buckets from the talented Viola of Maika Goods.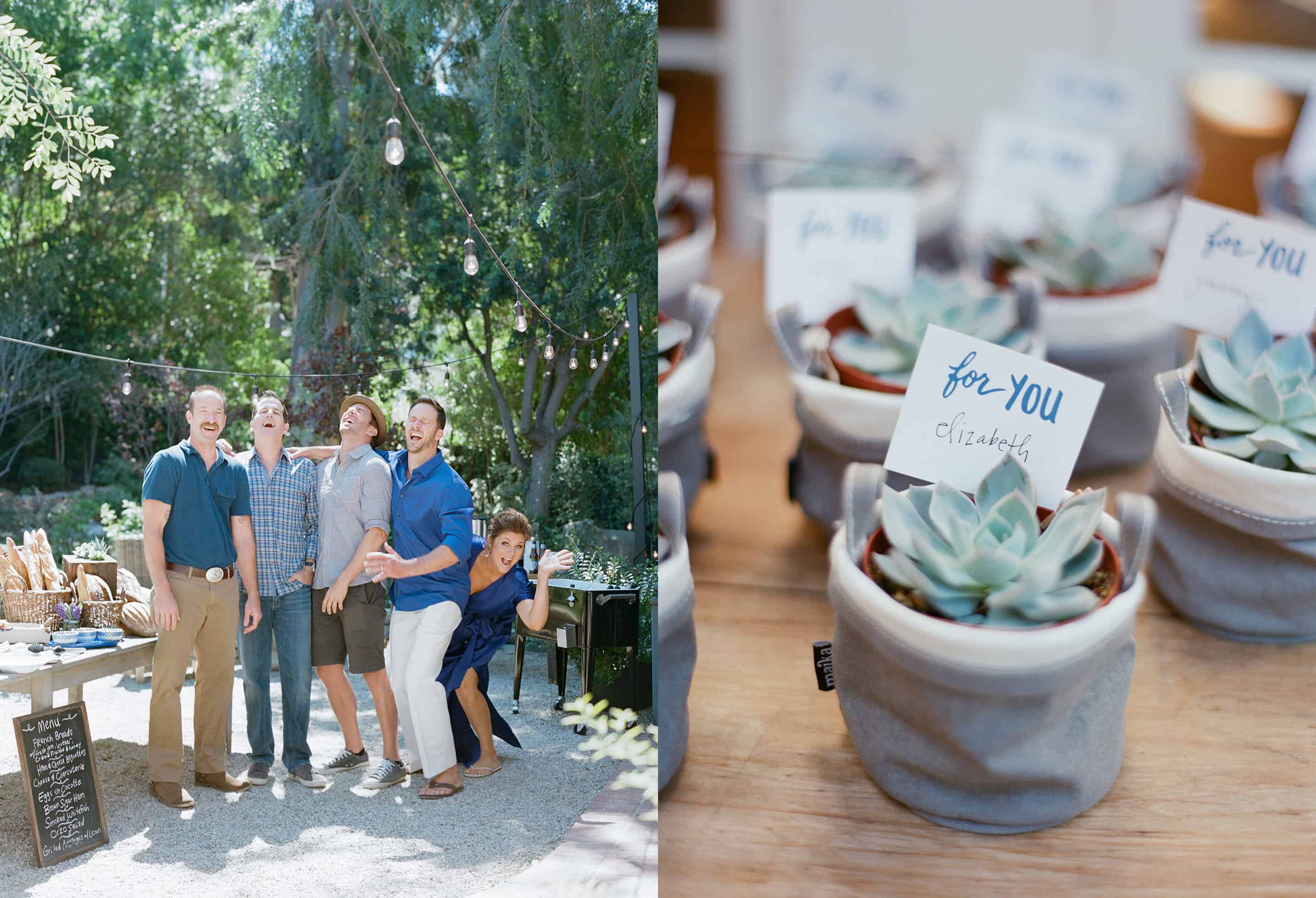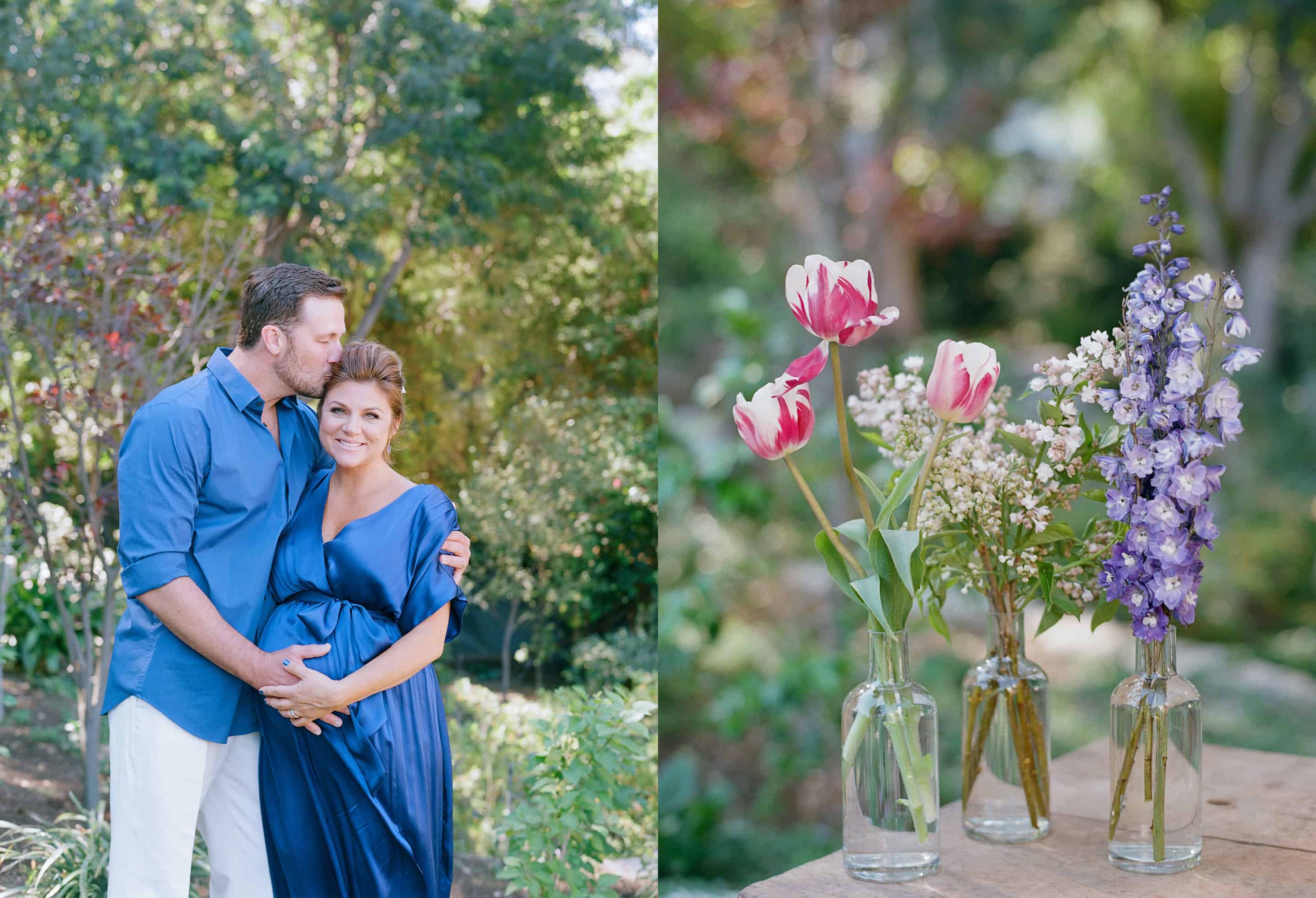 Our gorgeous table settings came from Casa de Perrin and all the beautiful vintage rentals came from none other than Found Rentals. And lastly… Brady and I have always felt extremely blessed so we love to give back. What's even better is that our amazing friends and family love too as well. So everyone brought donations to one of our favorite charities, Baby Buggy. It always feels good to give.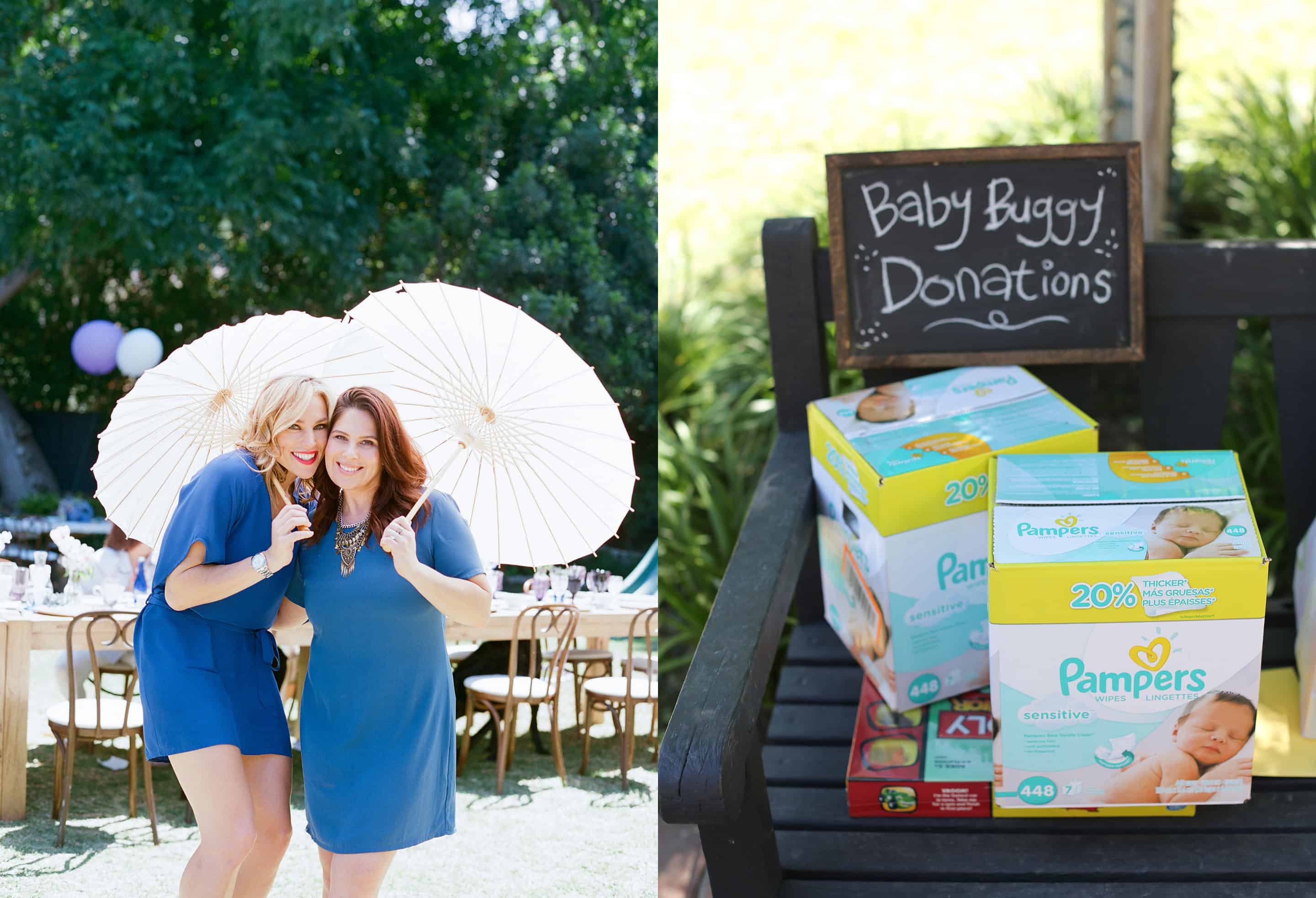 Here's to the many more parties I will be designing in blue after this sweet little guy arrives.
Photos by Elizabeth Messina.