Here's an easy way to decorate your pumpkins this year. Took me all of thirty minutes and it was a big hit with my five year old.
What you will need:
Gold spray paint (or any color that suits your fancy)
Painters tape
Circle stickers
Newspaper
Rubber gloves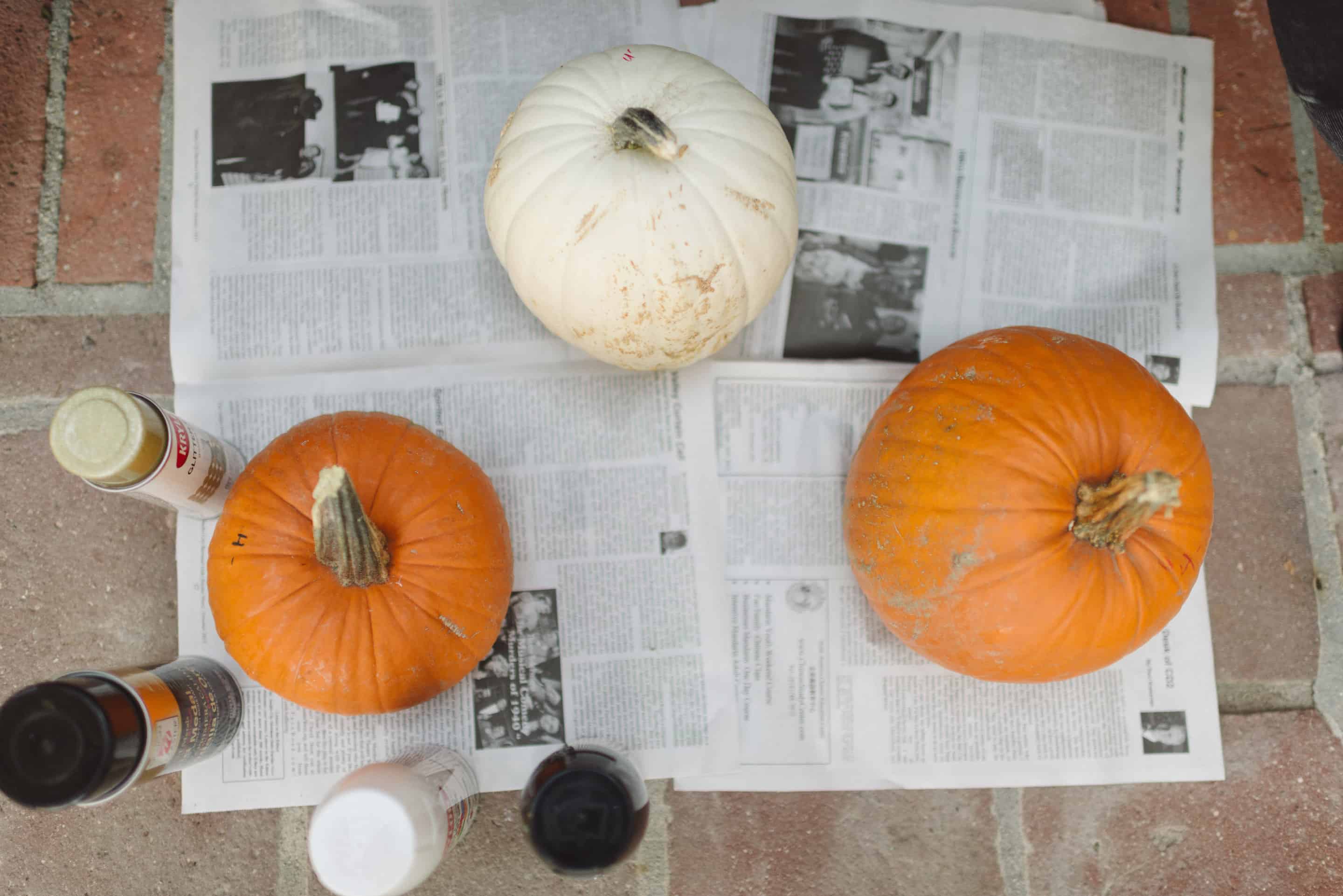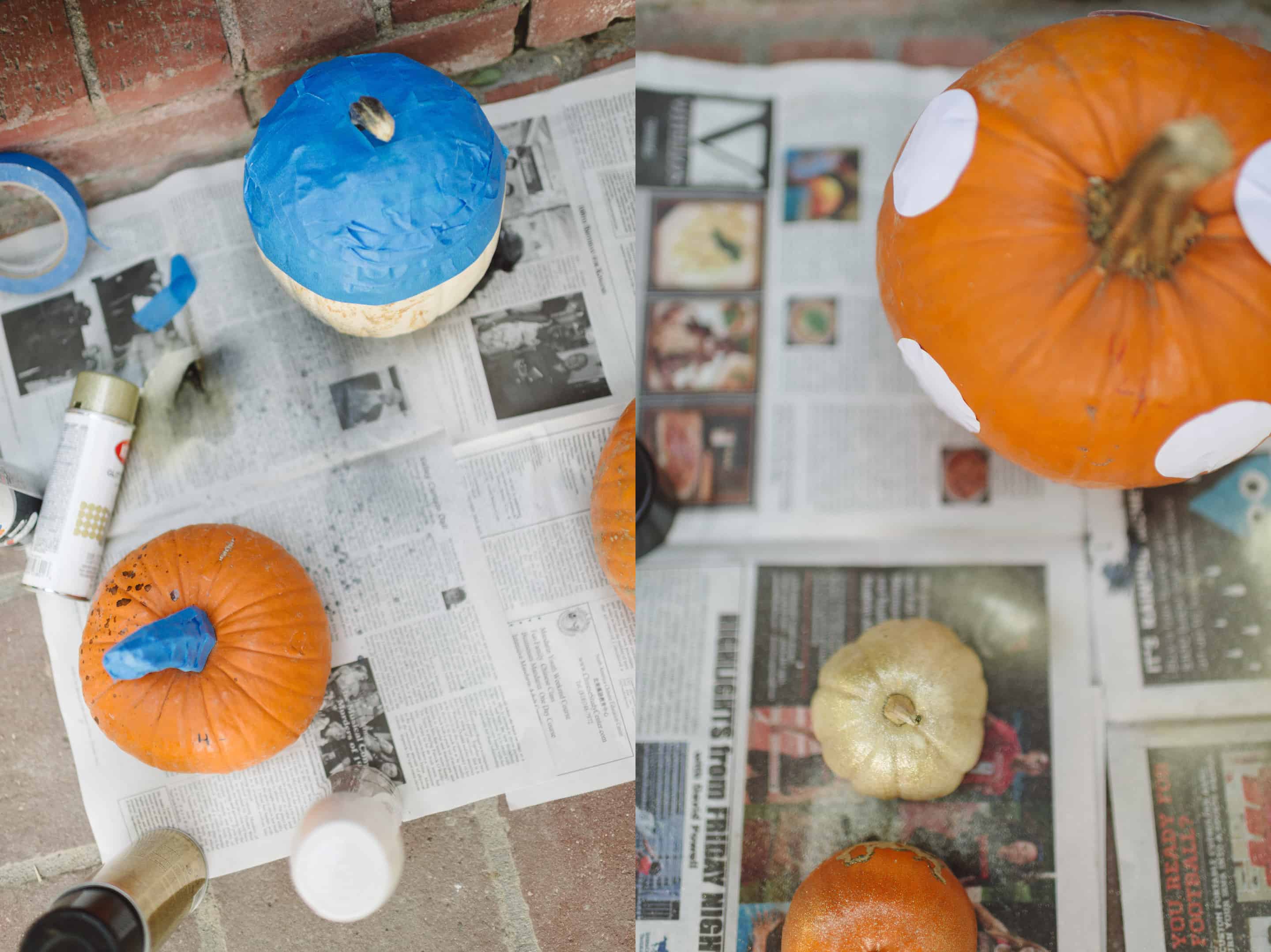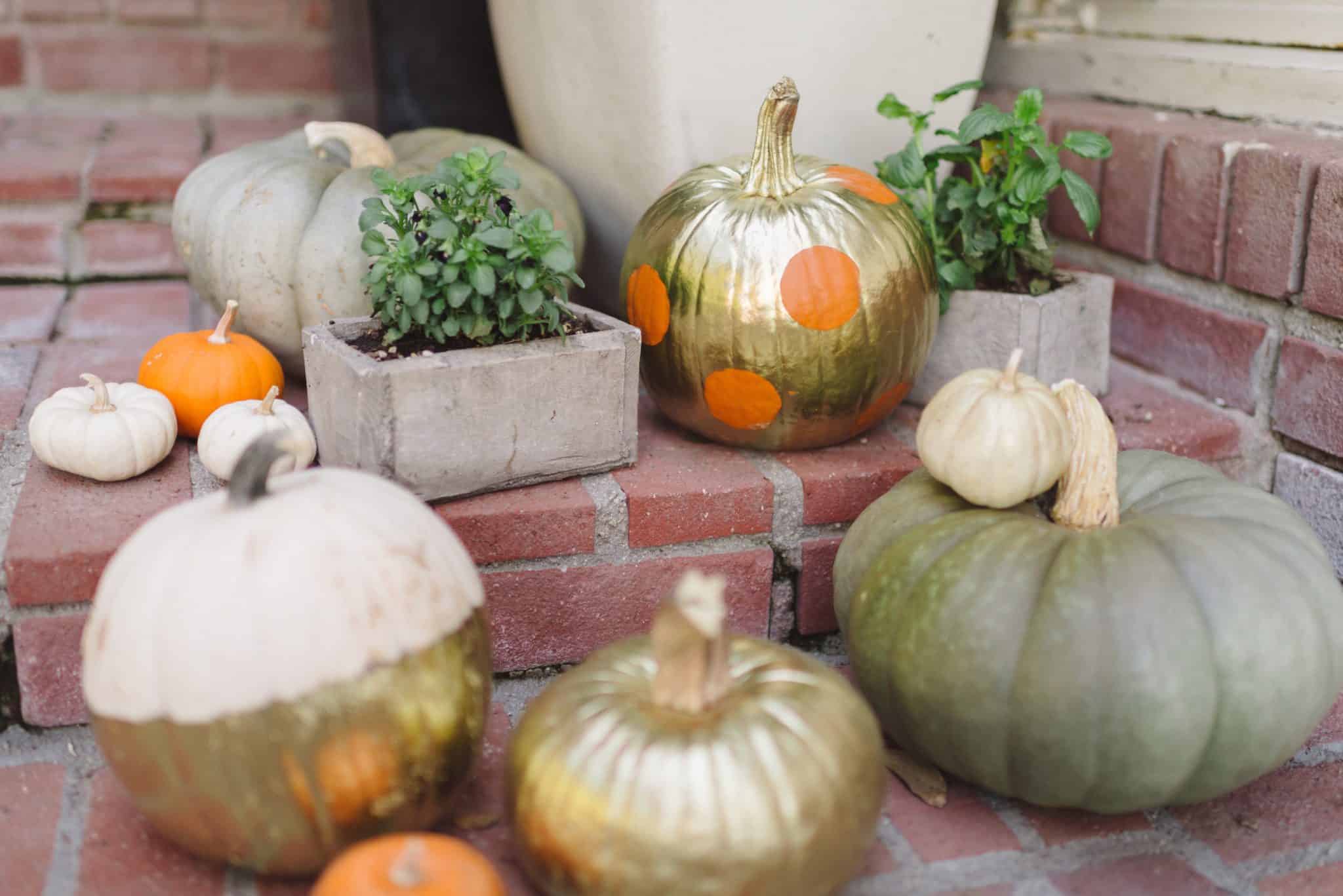 Photos by Rebecca Sanabria.