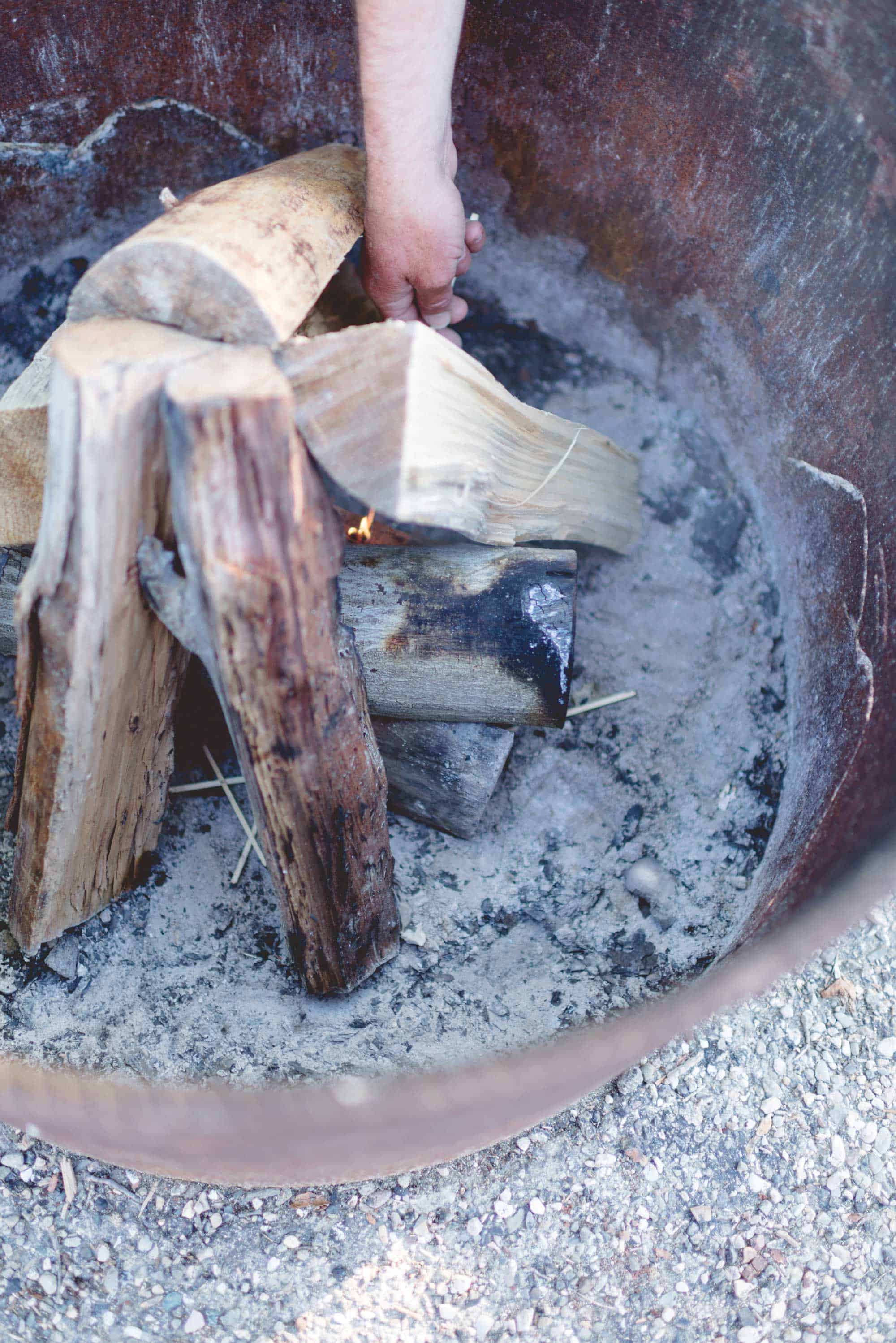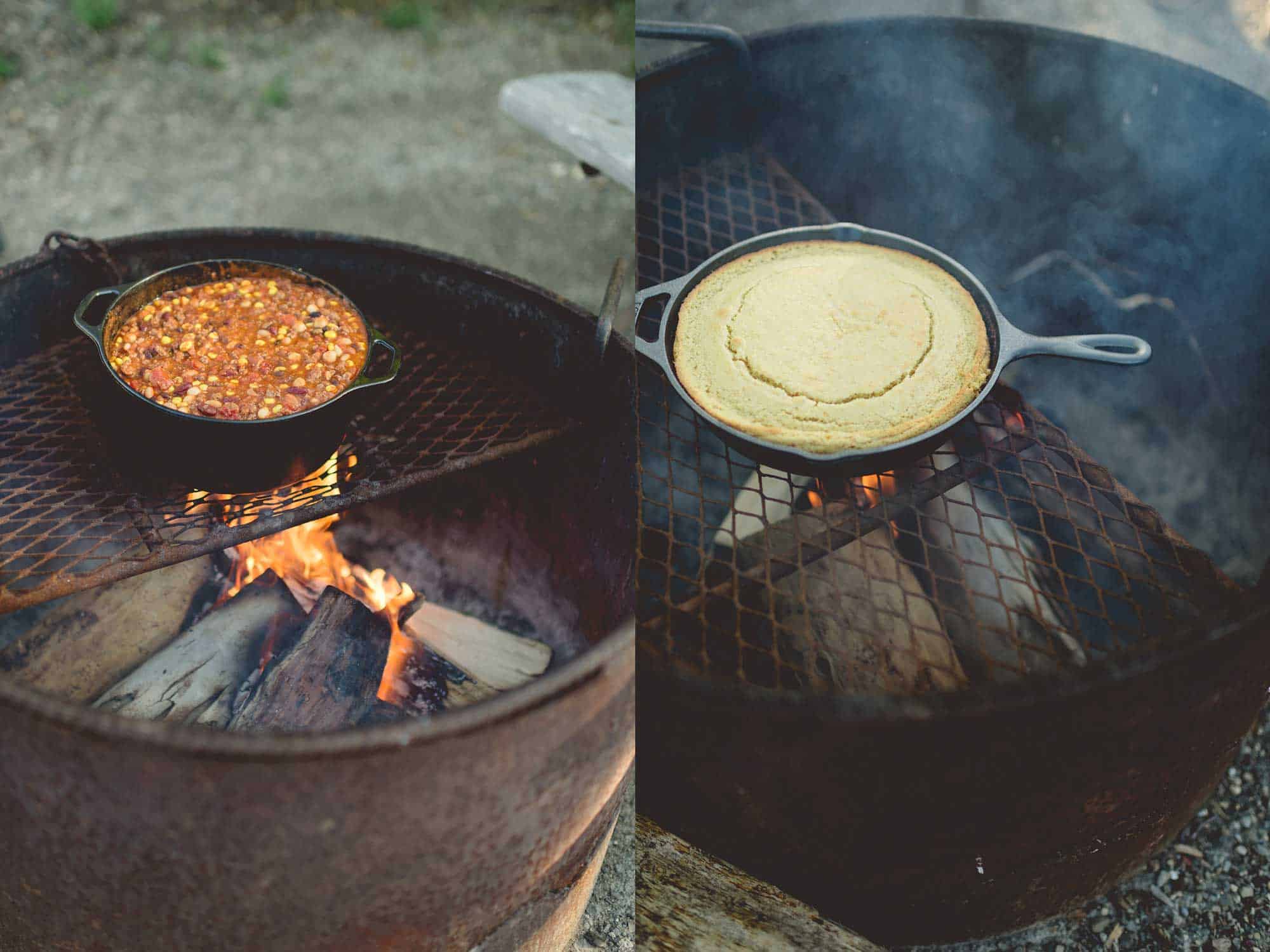 Four Bean Turkey Chili
Recipe courtesy of Tiffani Thiessen
Ingredients
2 1/2 pounds Ground Turkey or Beef
2 cups or 1- 15 ounce can Kidney beans
2 cups or 1- 15 ounce can Black beans
2 cups or 1- 15 ounce can Pinto beans
2 cups or 1- 15 ounce can Garbanzo beans
2 cups or 1- 15 ounce can Tomato Sauce
2- 28 ounce cans Diced Tomatoes
1- 16 ounce can Tomato Paste
2 cups Corn; can or frozen
1 tablespoon Salt
1 tablespoon Pepper
1/2 tablespoon Chili Powder
Directions
Cook ground turkey or beef in Dutch oven over high flame of campfire until brown. Add your dry ingredients; salt, pepper and chili powder. Then remove oven and place over a lower flame area of fire to simmer. Then add your tomato sauce, tomato paste, can of tomatoes, beans and corn and simmer for about 20-30 mins.
Garnish with:
Sour Cream or Greek yogurt
Cheddar Cheese
Bacon
Yellow or Green onions
Chives
Jalapeños
Fritos
Tortilla Chips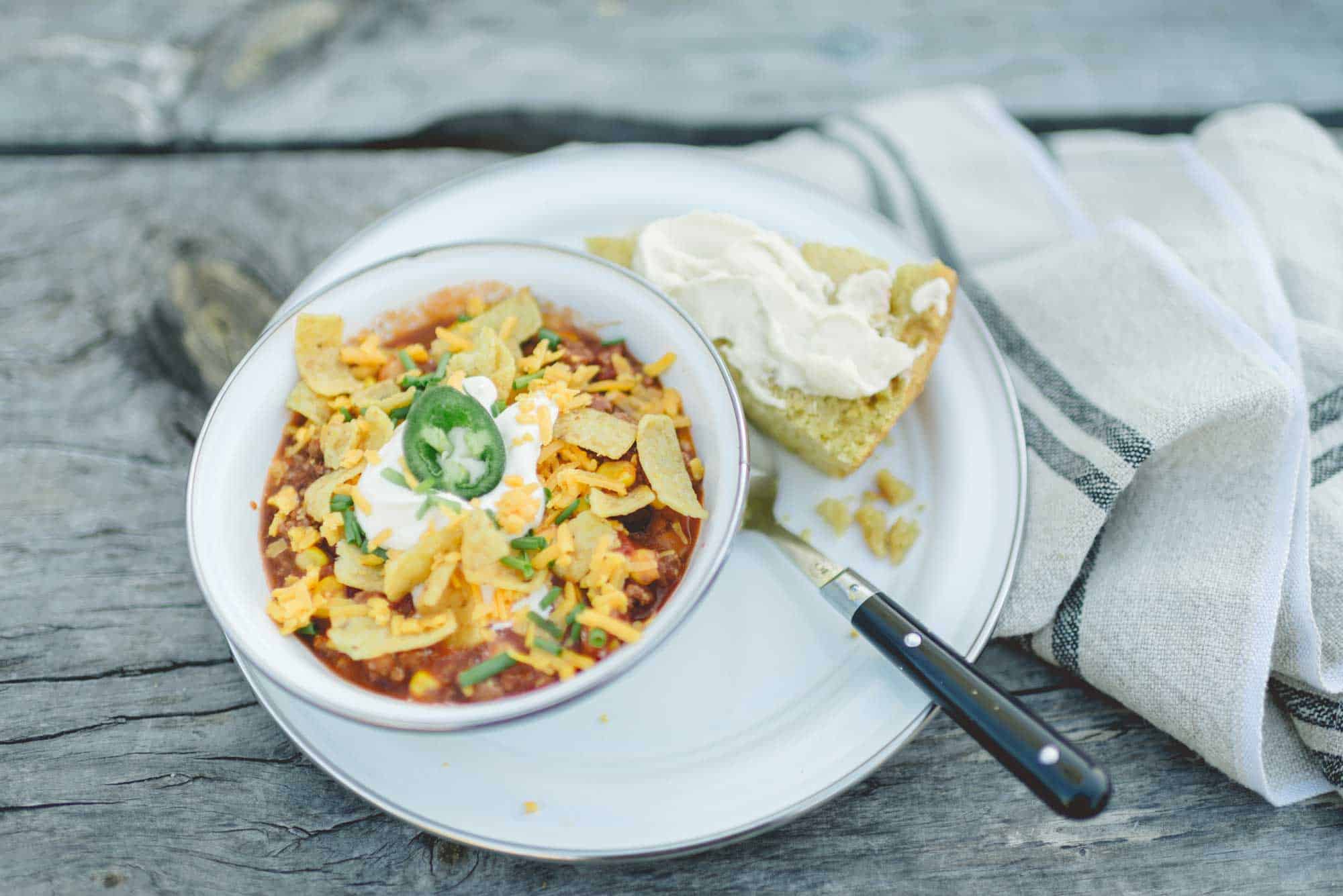 Campfire Skillet Cornbread
Recipe courtesy of Tiffani Thiessen
Ingredients1 ½  cups ground cornmeal
½ cup wheat flour
½  cup all-purpose flour
¼  cup granulated sugar
1 ½  tablespoons baking powder
1 ½ teaspoons salt
½ teaspoon baking soda
¼ cup whole milk
1 cup buttermilk
1/3 cup maple syrup
3 eggs, lightly beaten
12 tablespoons unsalted butter
Directions
On fire, place skillet over medium heat and melt butter. Swirl the pan, coating the sides and bottom with the butter. Melt butter till the foam disappears and is a light brown color. Make sure to watch carefully so it will not burn. Pour melted brown butter in a large bowl. Whisk in maple syrup then cold buttermilk and whole milk. When cooled then whisk in eggs. After that add your cornmeal, flours, baking powder, salt and baking soda. Once everything is all whisked together then add mixture back into heated skillet over fire on low flame and cook till the bubbles form. Then with a metal spatula, flip corn bread and continue to cook. I use tin foil as well to keep the heat in as well as the bugs off. Remove cornbread from fire when the batter is firm in the center and the sides are golden brown. You can test cornbread with a wooden toothpick or metal knife. If it comes our clean and dry it's done. Serve warm with butter.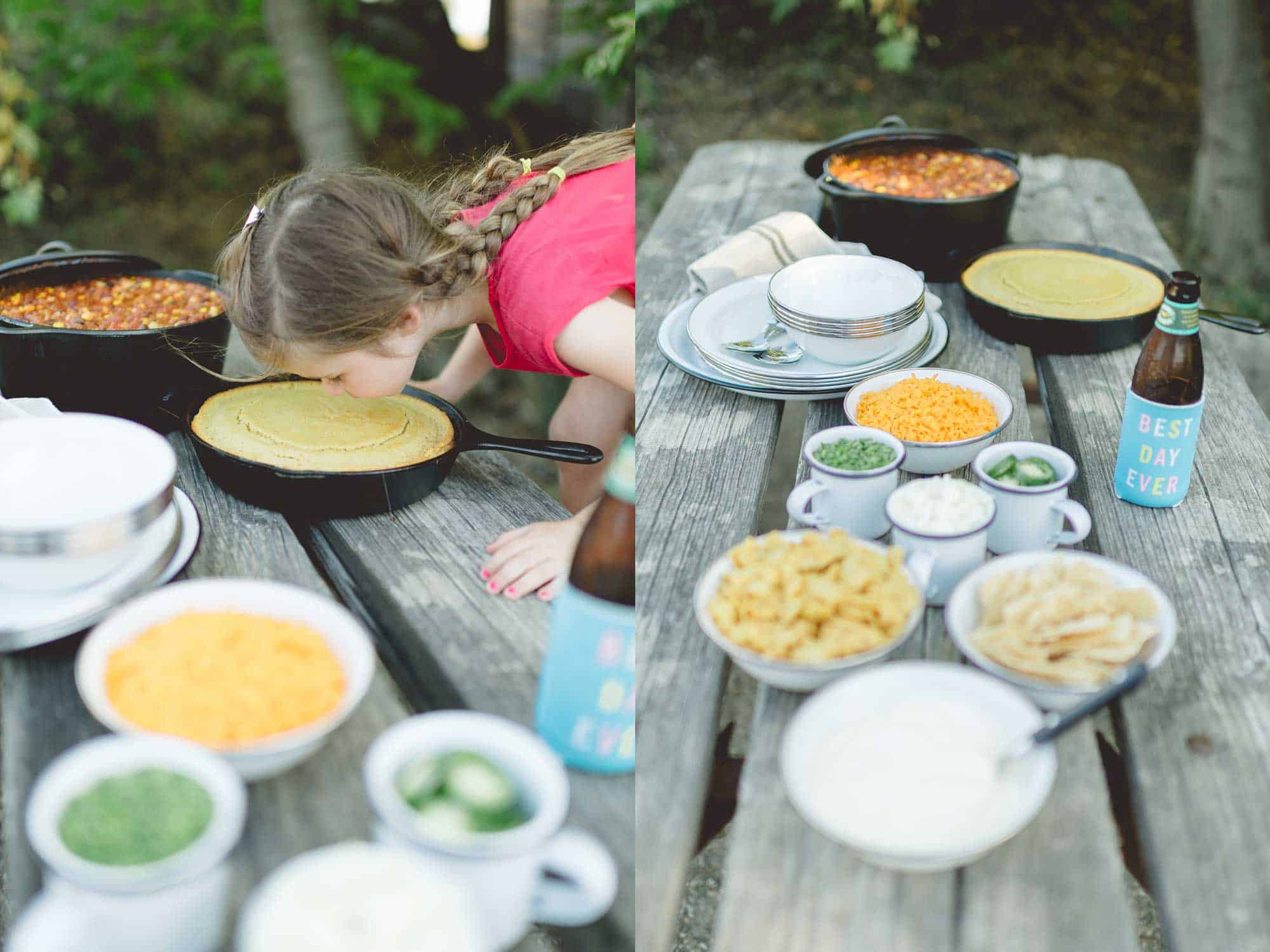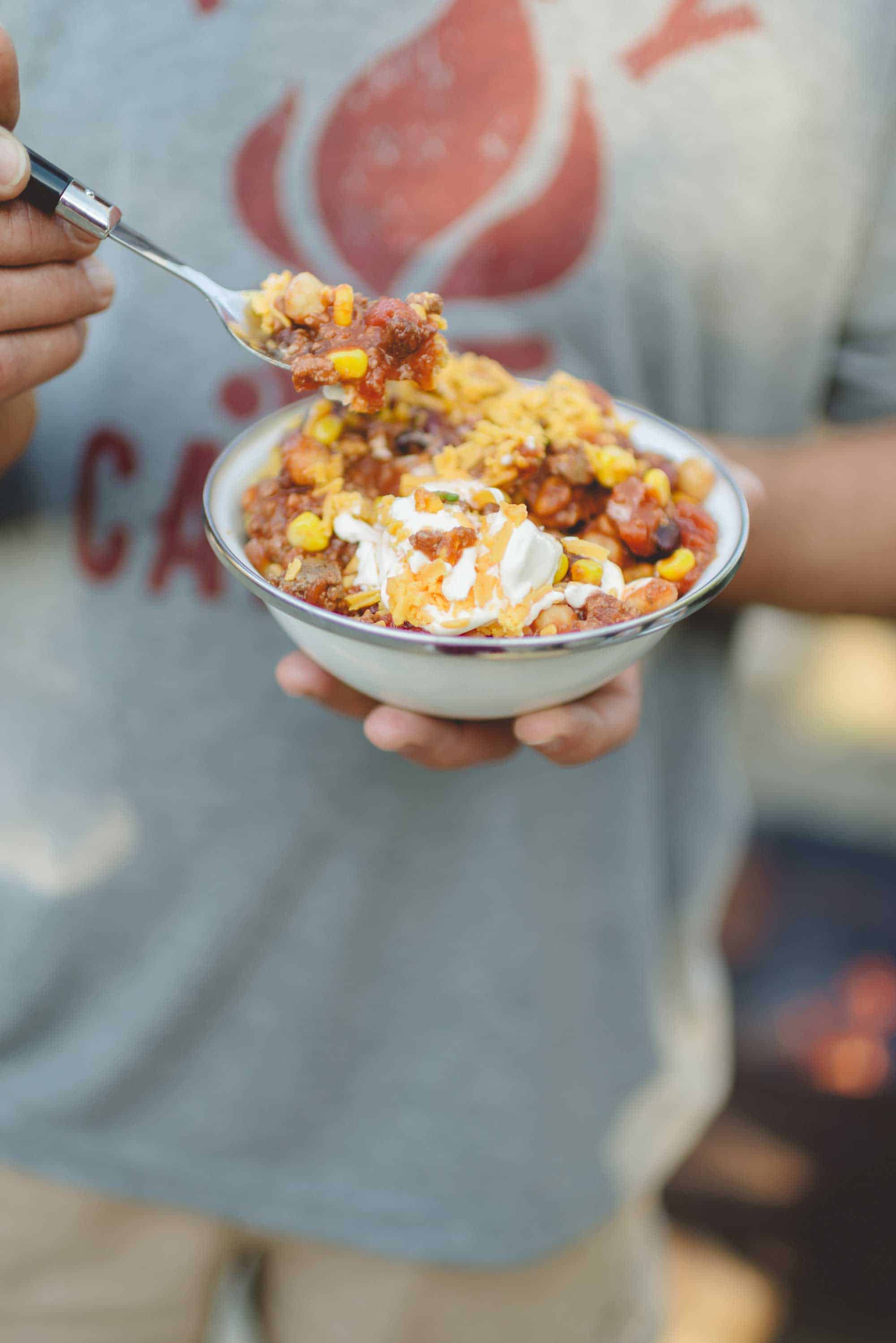 Photography by Rebecca Sanabria.